Orphek Wide 52mm Coral Lens Review by Reef Exclusive
This week we are back with an exciting post about our most beloved gadget.
We are so thrilled to see how our clients, photographers & hobbyists are sharing their enthusiasm and feedbacks, so we decided to share with all of you!
To recap, the Orphek Extra Wide Coral Lens Kit is designed specifically for photography and video of corals and aquariums. its is compatible with DSLR 52mm cameras, all tablets and smartphones.
Since its launch then it became a fever among reefers.
Not only that, it is also becoming a must-have among professional photographers!
Not to mention that many shops are using them to make their photo galleries and they are crucial if you are making virtual tours and behind-the-scenes programs in your venue!
So, today we bring you a short video presented by Sacha - REx - Reef Exclusive You tube channel.
Reef Exclusive is an American coral farm located in 6333 Canoga Ave. Woodland Hills, Woodland Hills, CA, United States, California where you can purchase corals, fish and everything else for marine aquariums.
They also have an awesome online shop - https://reefexclusive.top very cool to browse!
Back to the video...
What we enjoyed about this video is that although short, it contains everything you need to know about our Extra Wide Coral Lens Kit, and most of all, Reef Exclusive is going to show you what you can achieve with these filters by adding one by one and stacking all filters, while showing you the results achieved.
The video is presented by Sacha, a Russian speaker, with simultaneous translation to English.
For non English/Russian speakers - don't worry, we have added here screen shots and excerpts of the video for you, so you can use a translator engine! Enjoy! (obs.: the translation was not edited.)
Hello everyone on the Reef Exclusive channel.
Today we've got a little overview of photo filters from the  Orphek company
Orphek Coral Lens kit packaged
The set is packaged in this kind of a padded box, it has a brief instruction, a clip for attaching to a smartphone and four lenses embedded in this sort of a soft foam pad, very neat slots, so it fits tightly into.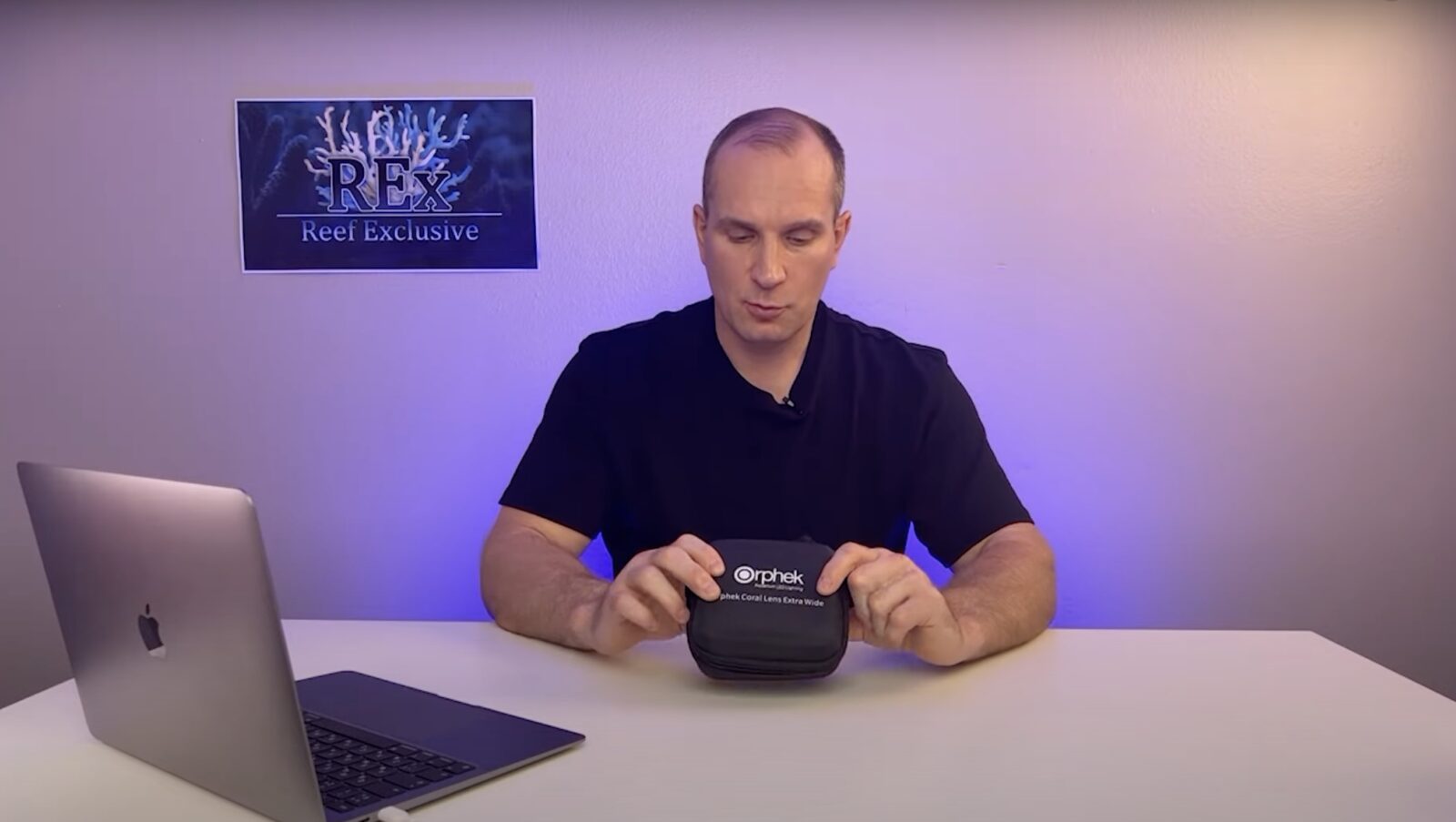 Overall, in our opinion, everything is just perfect.
So, then there is a soft cloth in the set like this in order to wipe each lens before use and a set of four lenses, 52 millimeters each, to guarantee it could fit  any camera on any smartphone.
Orphek 52 millimeters Macro Lens
The first lens is a magnifying lens for macro photography. It will allow you to take photos of each polyp of your Acropores or cilia of the Zoanthus.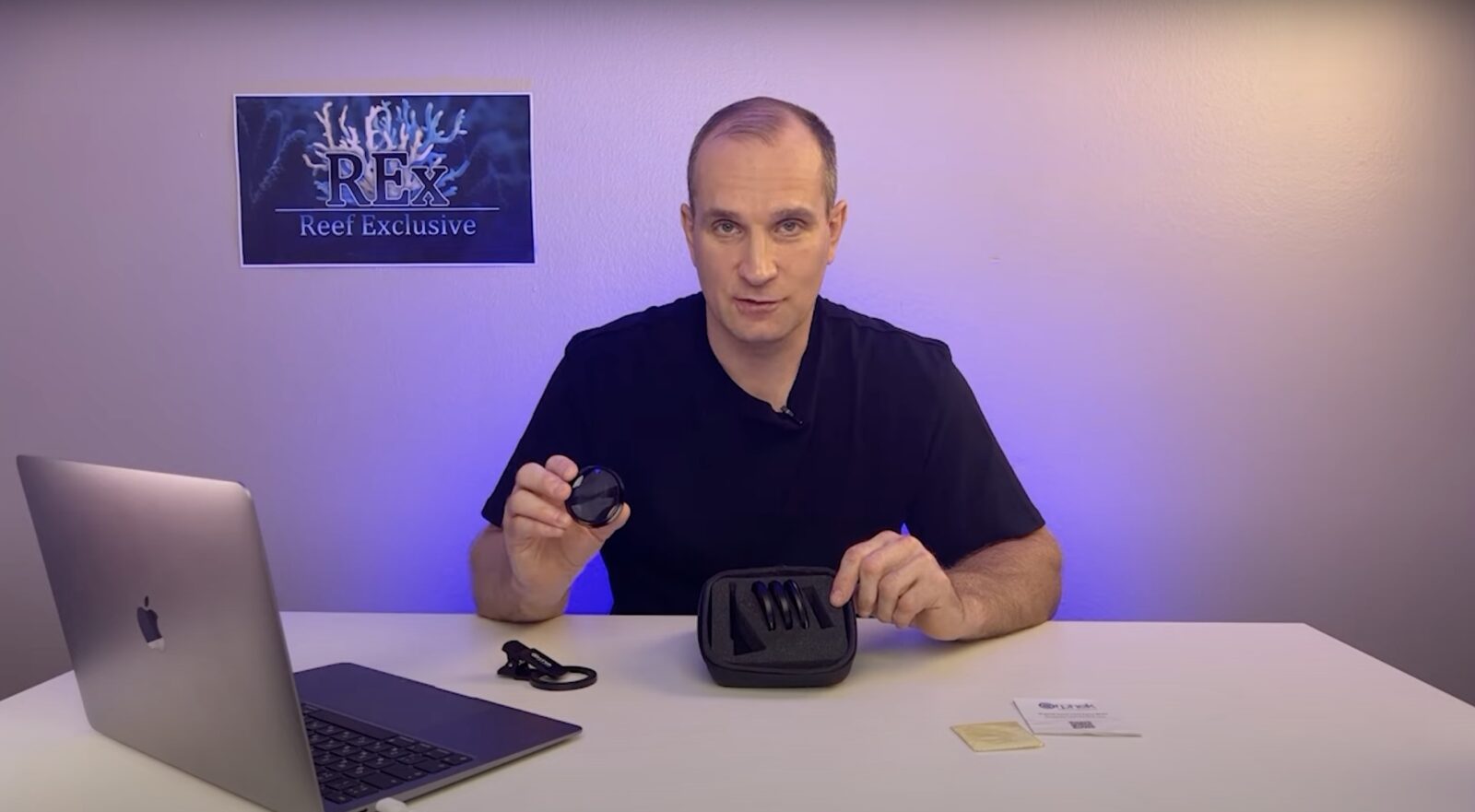 Orphek 52 millimeters polarizing photo filter
Next is the polarizing photo filter with adjustment. That is, you can adjust the degree of polarization as you like.
Here is a small wheel with slots. It can be easily scrolled changing the degree of polarization.
Orphek 52 millimeters yellow photo filter of 20,000 kelvin
Next is the yellow photo filter of 20,000 kelvin. It is usually used for photo and video shooting using the full setting range of your lamp.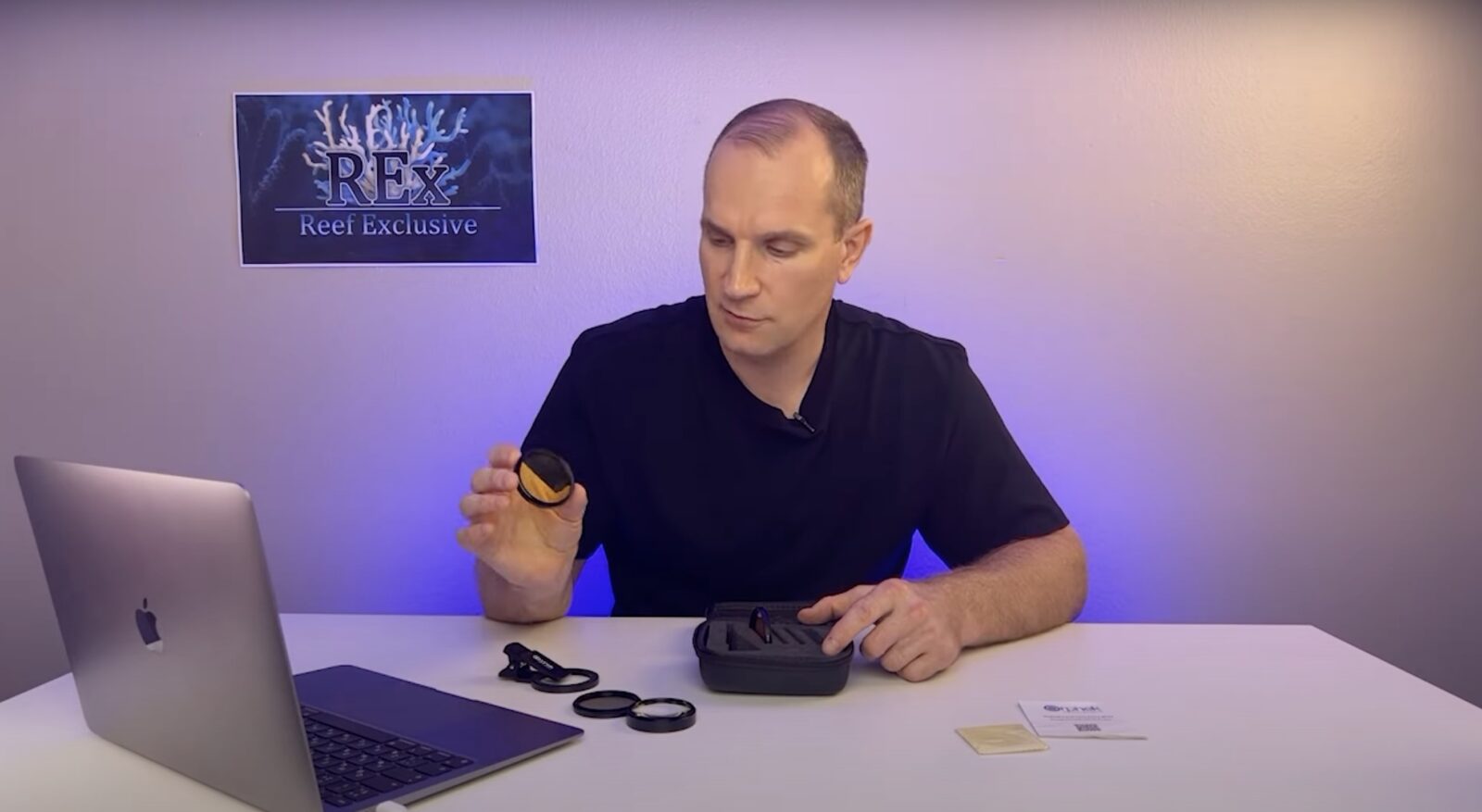 Orphek 52 millimeters Orange photo filter of 15,000 kelvin
And  the next is a 15 thousand kelvin orange photo filter.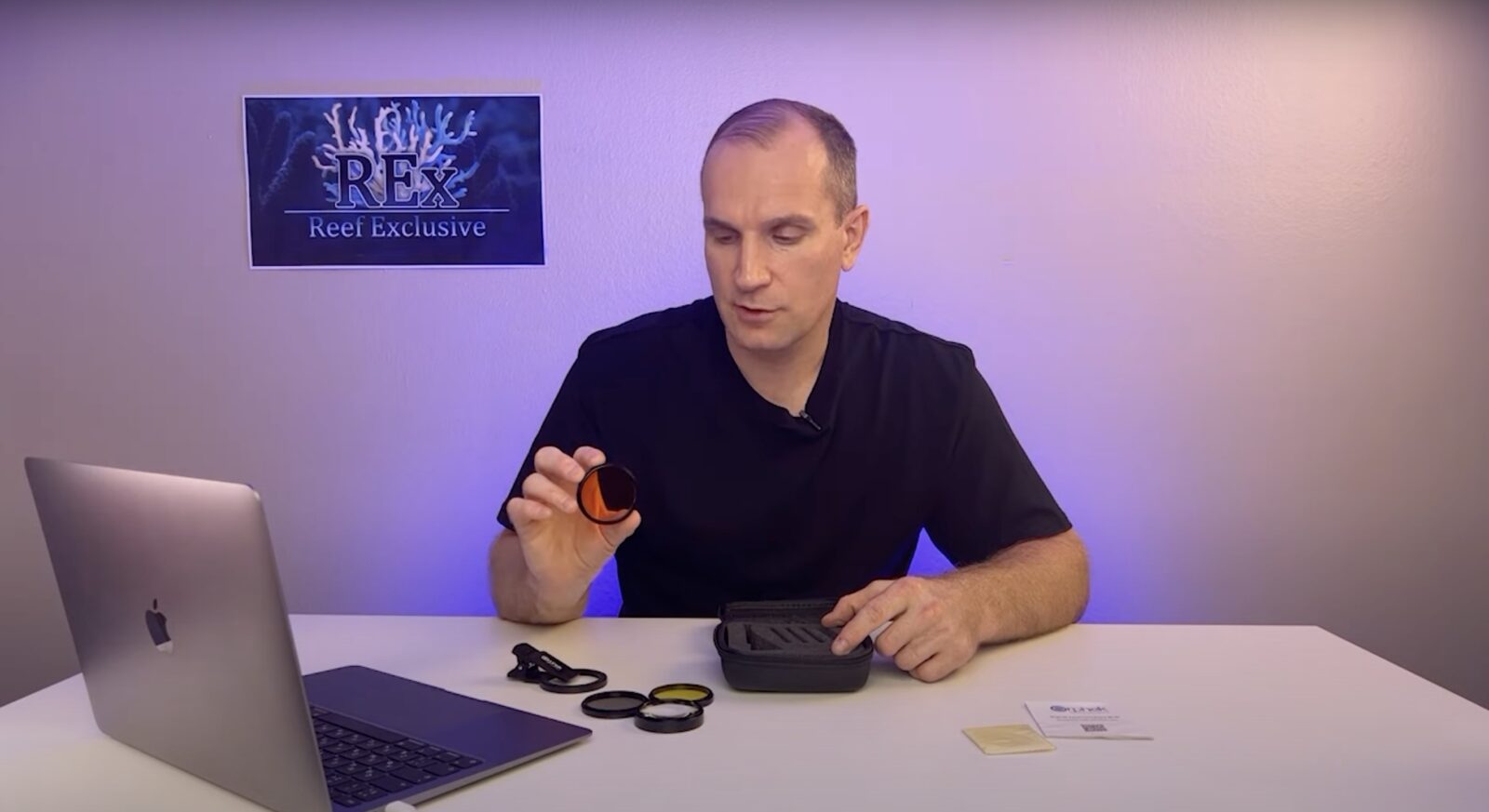 It is usually used for shooting at higher settings of your fixture. The clip has an internal thread that the lens is screwed into.
Each lens has both an external thread and an internal one on the other side.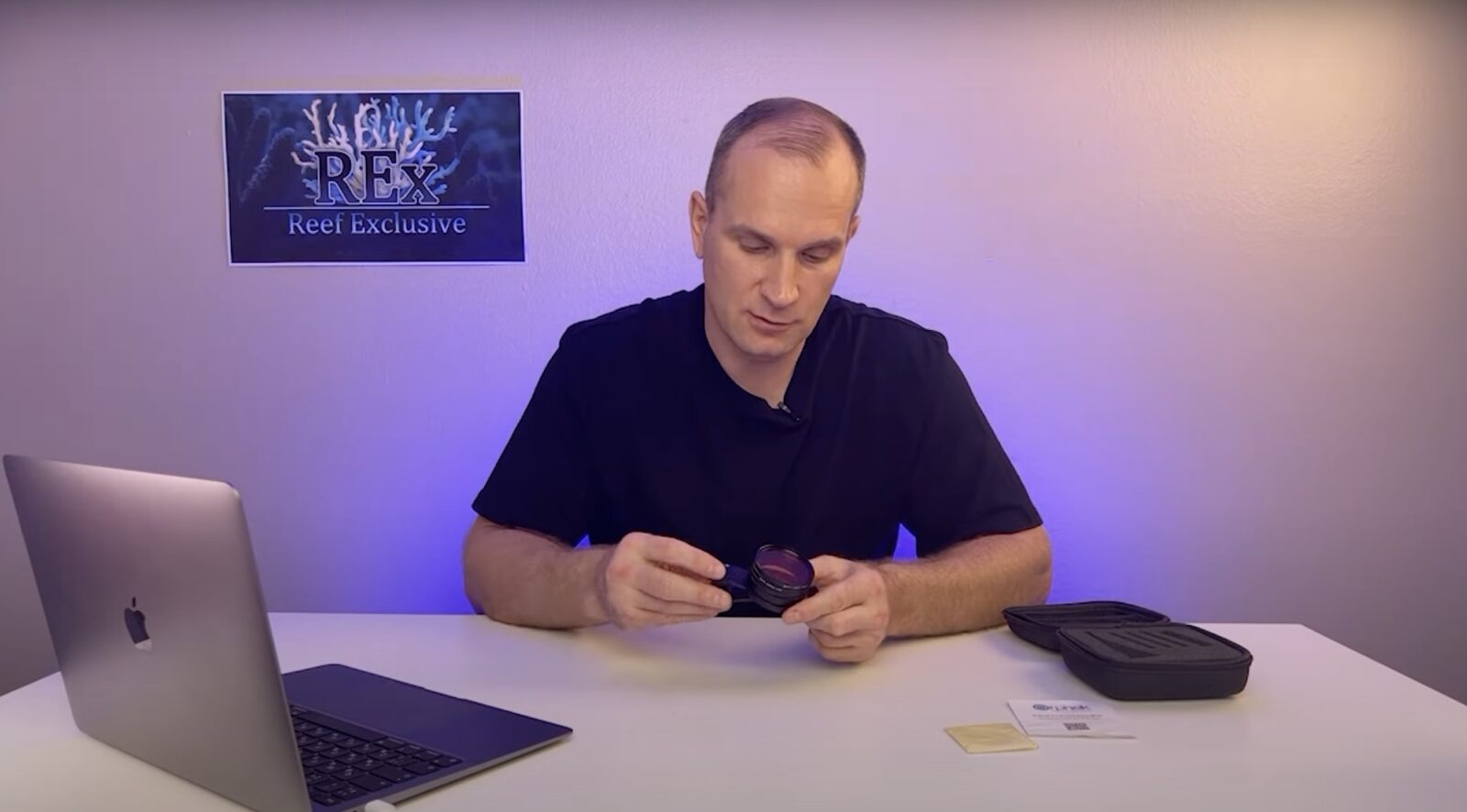 That is, for example, we can easily screw a magnifying lens into a clip. Next we can, for example, add a polarizing lens here. It is screwed into in the same way. And you get into the thread easily.
Everything is high quality, just perfect.
Earlier we used a different brand and there was a big problem, even on the fifth attempt it was possible to get into the thread.
Later, if you wish, you can, for example, attach a yellow filter if you shoot under the full spectrum, or an orange photo filter if you shoot under a bluer spectrum, but you can use both.
How it all looks in practice.
In the first photo we didn't use any photo filters, and you can notice the glare on the surface of the water from the fixture and a completely blue picture.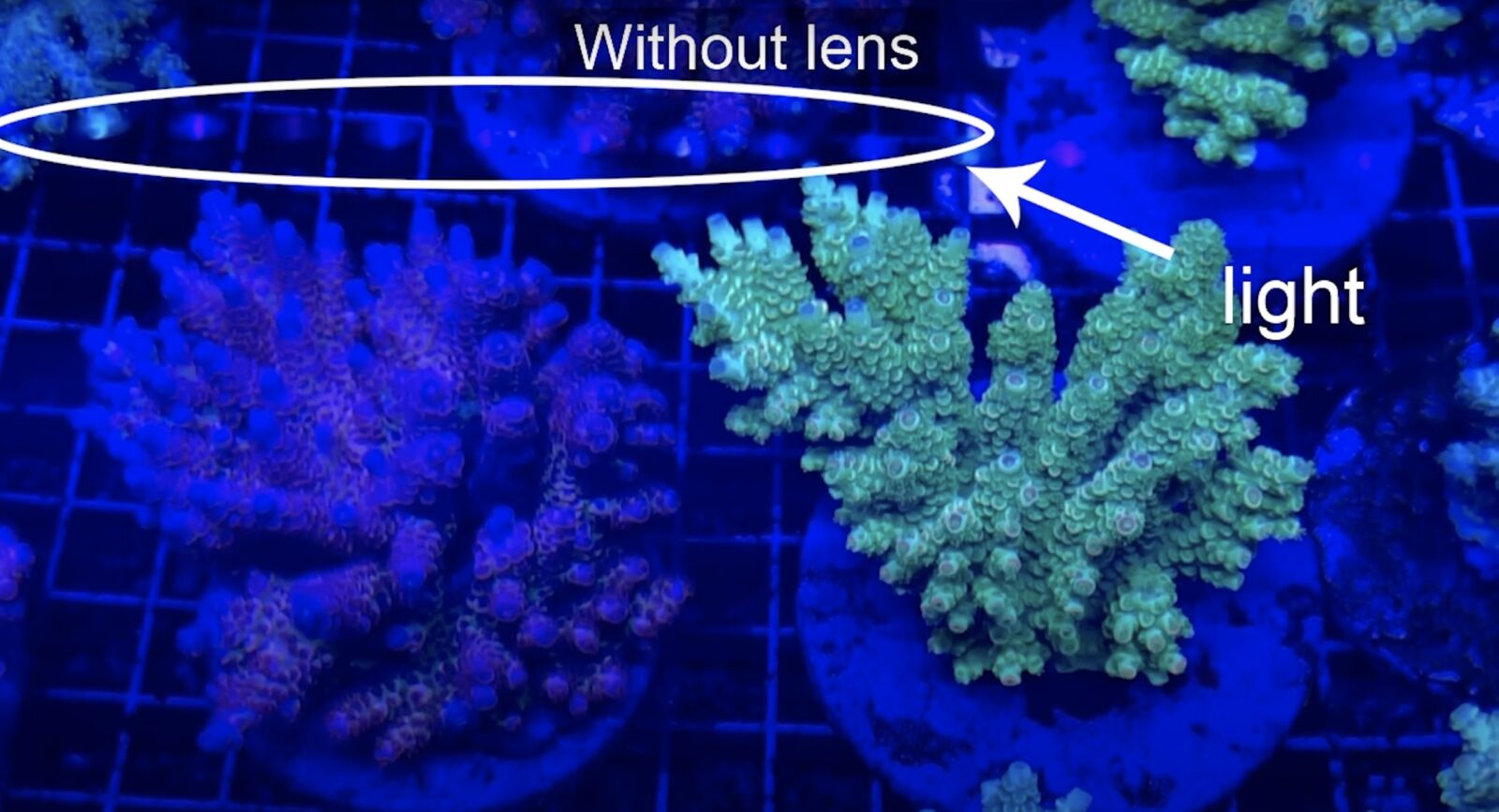 Then we used a polarizing photo filter and as you see, there is no glare on the video. The following video we made using yellow and polarizing photo filters.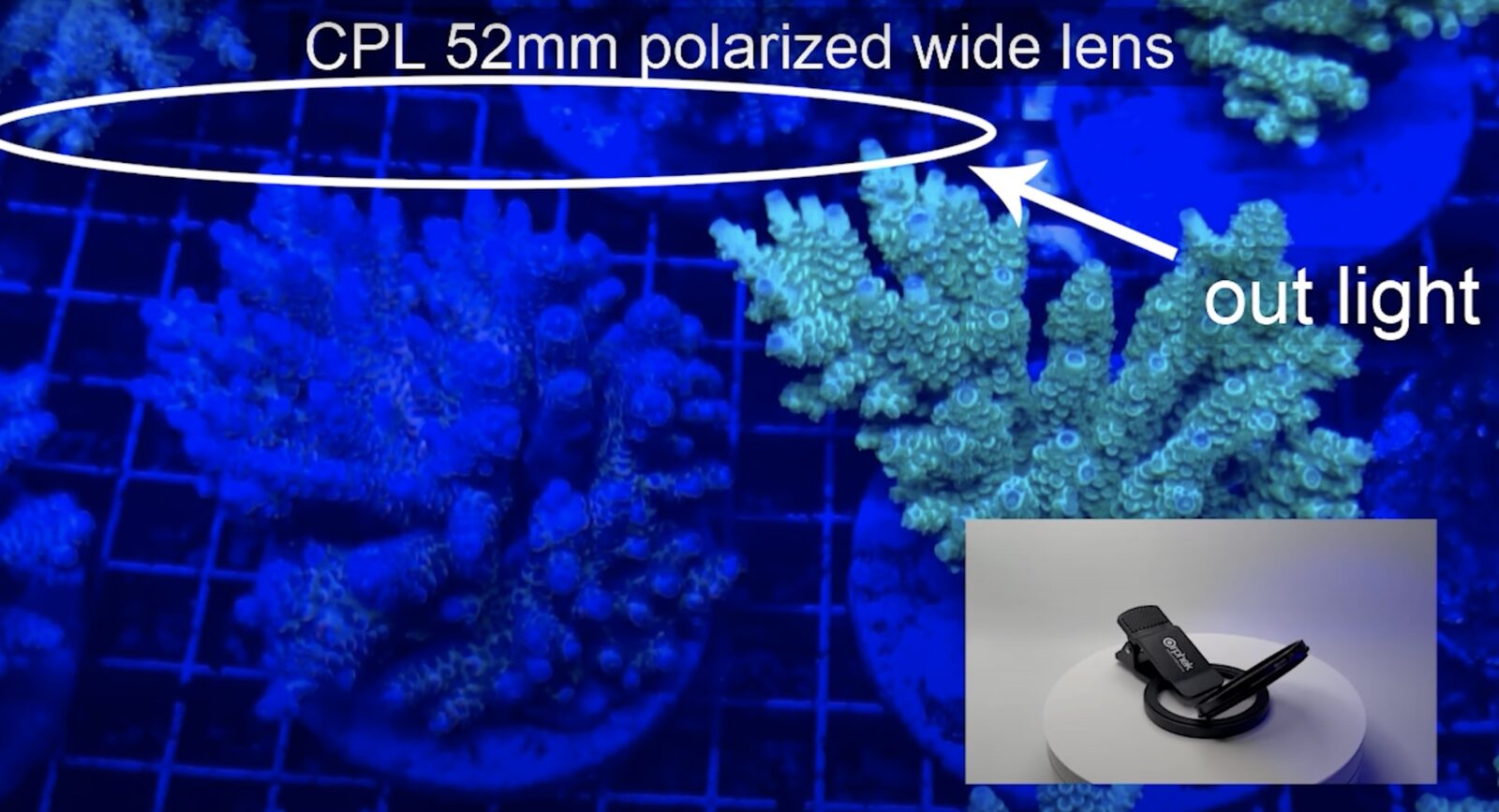 The picture is already a little brighter, that is, some colors appear. Next, we used an orange and polarizing photo filter. The picture is even more saturated in color.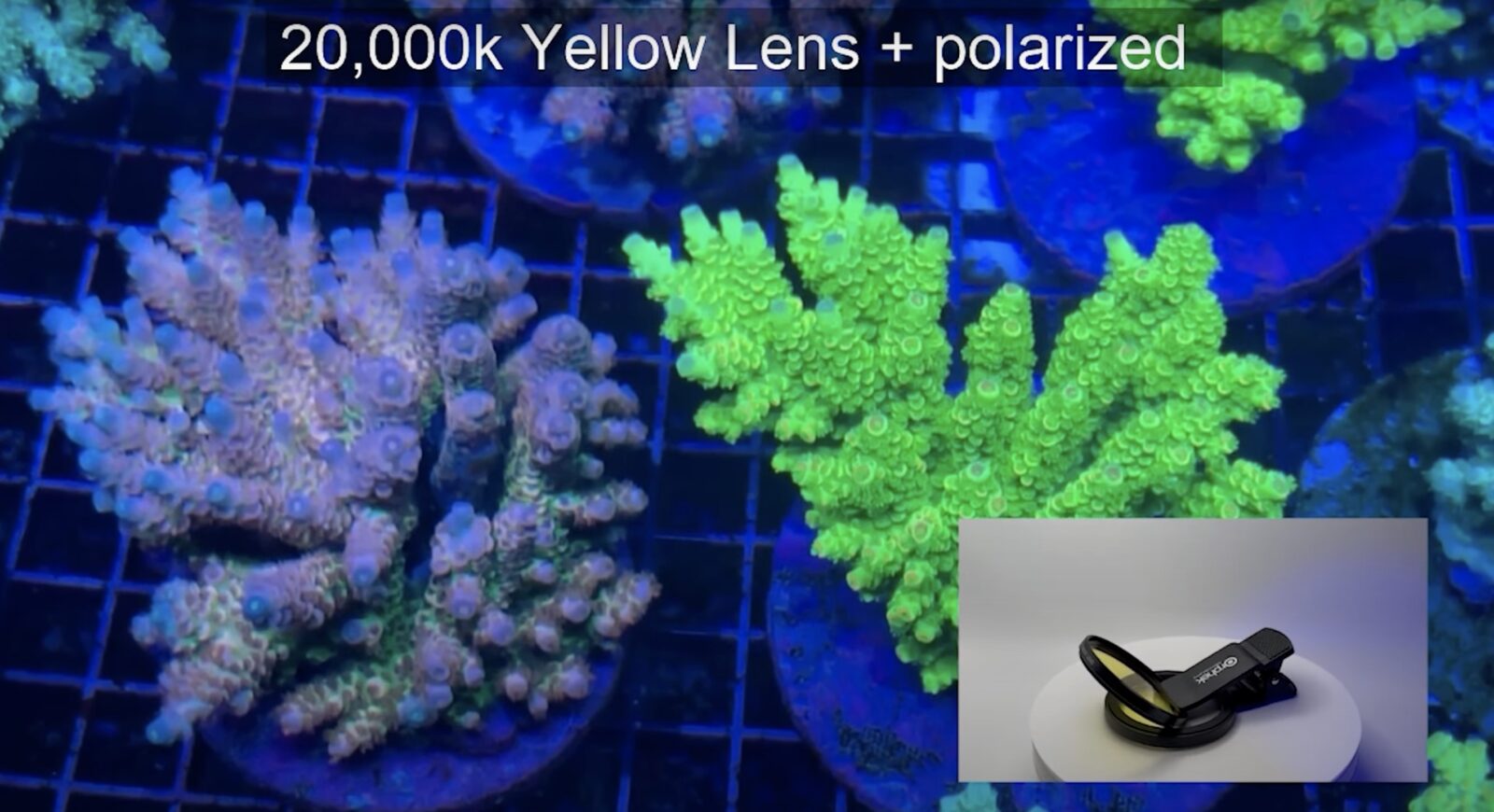 And in the last video we used three photo filters. The yellow, orange and polarizing ones.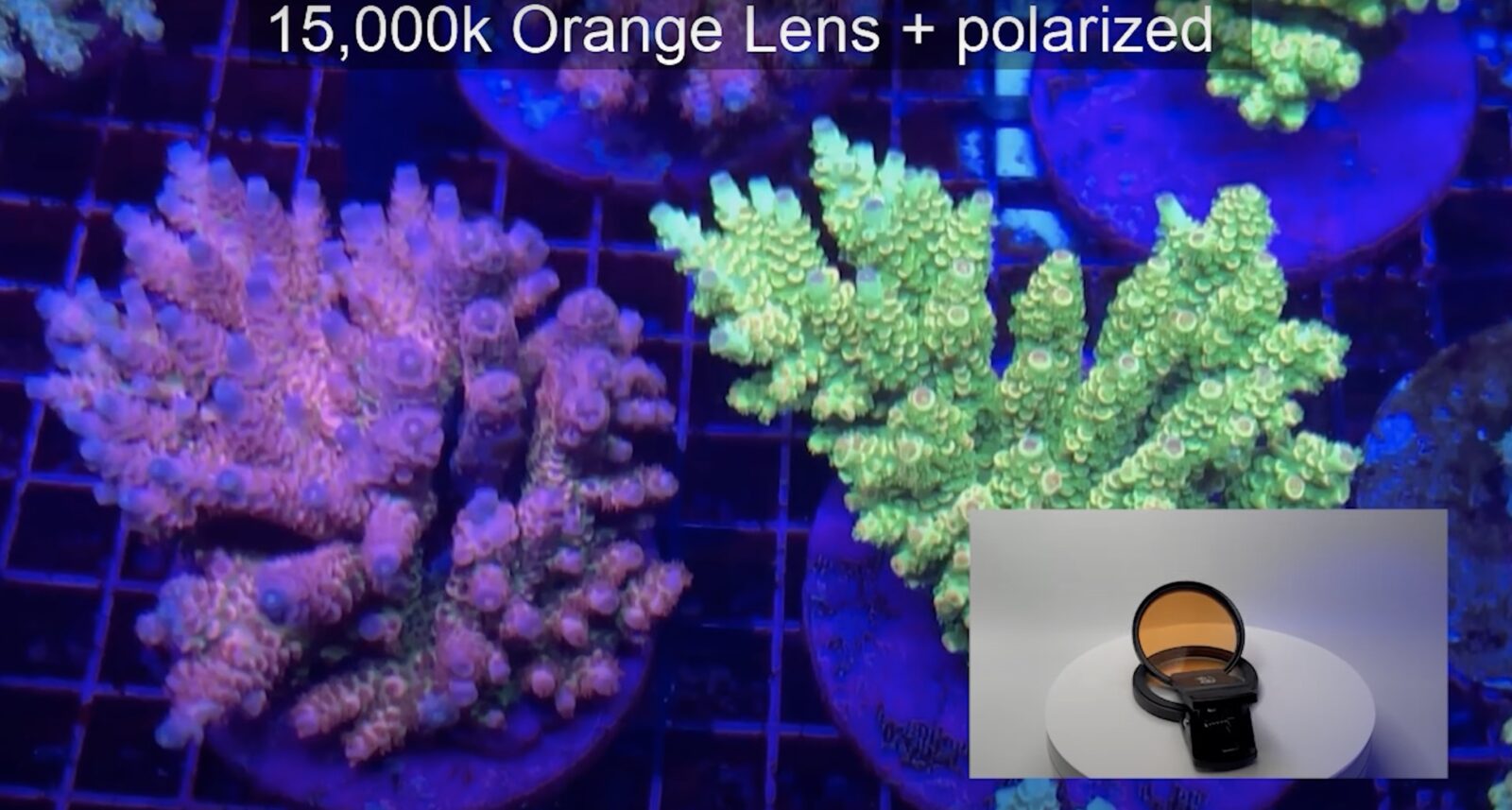 As you can see, the picture is more natural in color, brighter, and it is this set that we recommend to use for home photo and video shooting of your aquarium.
That is, in our opinion,  the most successful set that produce more natural photos and videos.
At the moment  photo filters from the Orphek company are number one in the market  of marine aquarium video and photo filters, both amateur and professional.
That is, you can easily use such a construction for example for more professional video shooting, and actually at home, you can even photograph yourself with the light from the aquarium, which really clogs everything around with a blue spectrum.
See you later for our new reviews.
Bye, everyone.
Thank you note:
In this opportunity we would like to thank Sacha from Reef Exclusive for this awesome video and feedback; Andrey for supervising and production; and Tommy english voice.
All credits of image are Reef Exclusive's.