Amazing Korean tank showcasing the mastering saltwater aquascaping with Atlantik iCon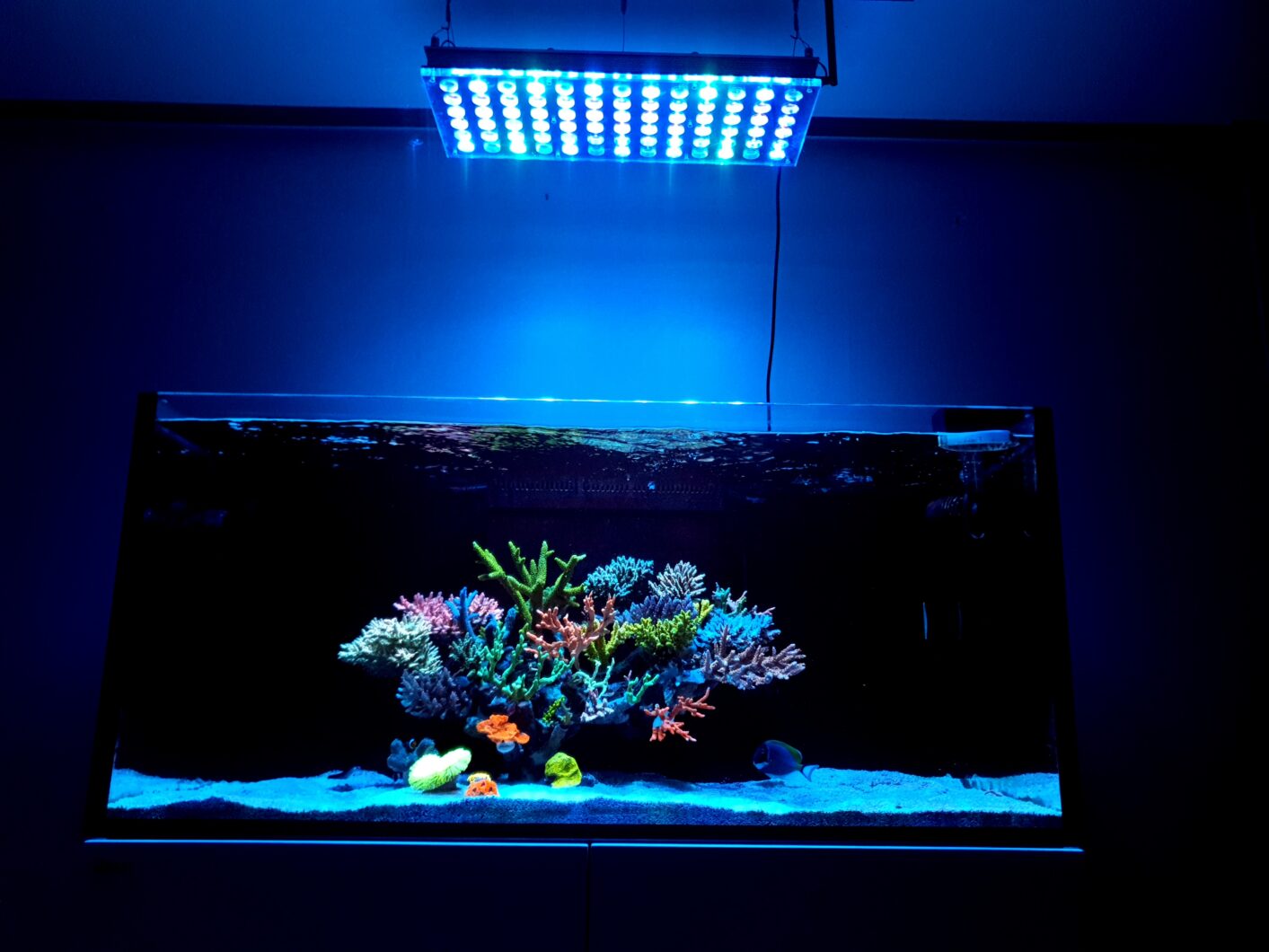 We are back this week with an outstanding reef tank belonging to Korean hobbyist Jung Dong Yoon.
If you have been following us here, you know we have been posting great articles about aquascaping, but if you are knew to us or you missed our last one click on Most beautiful aquascape reef tanks – Atlantik iCon LED lighting.
Today's tank striking beauty comes from the minimalist elegance of its bouquet shaped layout and the remarkable health and coloring of its corals.
General info of the tank:
Redsea Reefer  XL 425 400L illuminated by one unit of Atlantik iCon.
Other equipments: Jabao sow8 2 ea wavemaker flow pump / Ai Nero 5 2ea / Deltec 600i skimmer
Using only one unit of Atlantik iCon, Jung DY achieve perfect spread and full coverage of the tank.
Atlantik iCon has the widest spectrum in the market (380nm-750nm)
Orphek Atlantik iCon is known for having the widest spectrum in the market from 380-750nm.
We have researched and developed each channel of the Atlantik iCon fixture with a combination of LEDs' colors and quantity based on the needs of corals; respecting their natural response to light wavelengths; and to provide the best color pop, health and growth spectrum, while giving reef tanks a natural look, mimicking nature at its fullest.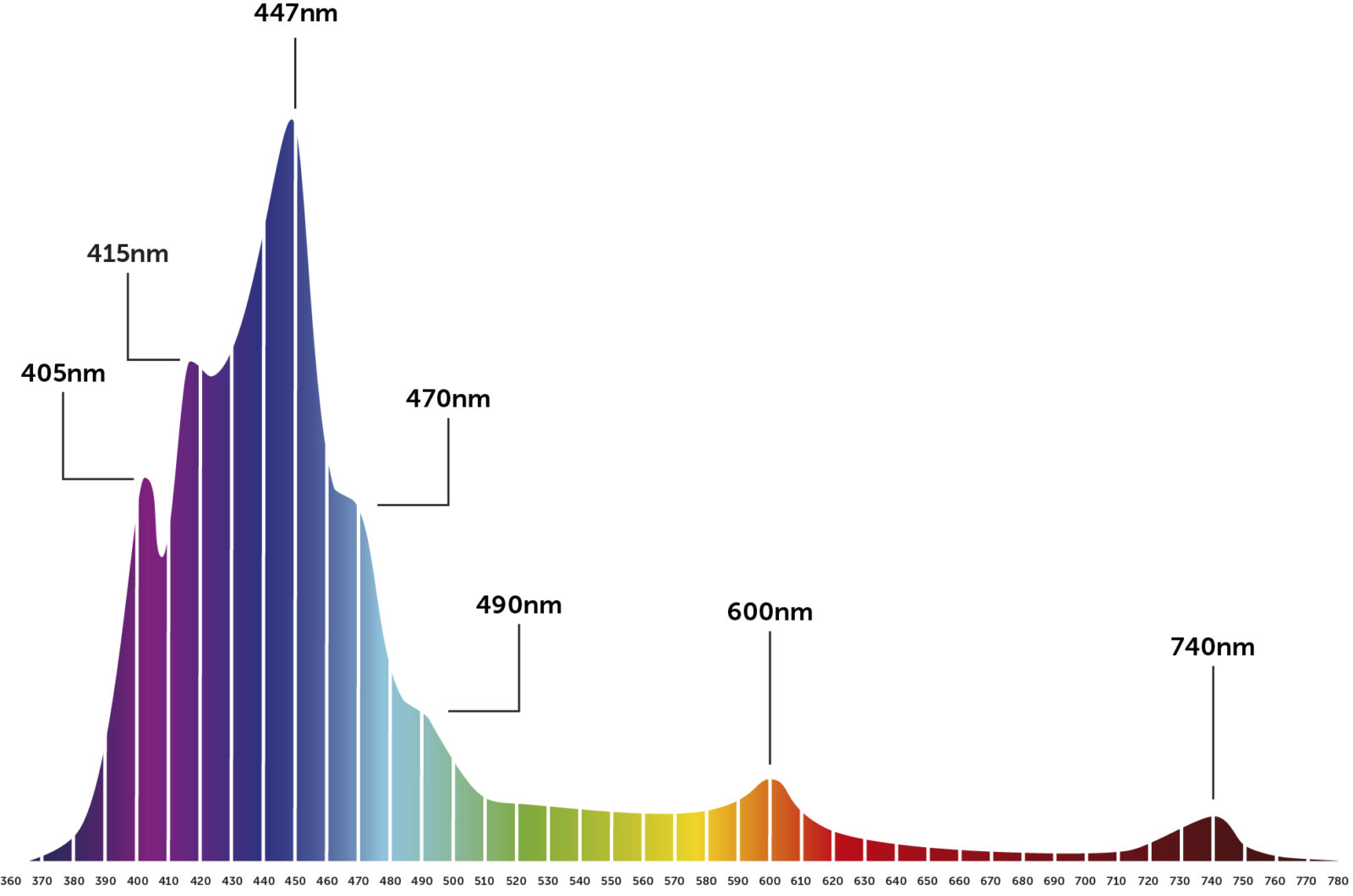 As you can see in Jung's reef tank, the Atlantik iCon spectrum resulted into the perfect balance between the light his corals needed and the overall appearance of his tank.
So, let's take a look at his incredible corals!
The following photos are showcasing how skilled he is in growing and taking care of corals. They are perfectly shaped with no signs of bleaching, no signs of coral damage from stinging or overlapping.
Truth is that aquascaping is a challenging hobby because you need to have the skills to choose the right corals, know how to place them so they will not fight each other, and predict their growth so they will not overlap and destroy each other. Choosing and placing corals demand some research and experience.
Although coral color preferences is subjective, understanding how different coral colors mix together, and which colors are complementary or similar to others, helps aquascapists to create a harmonious aquascape layout. 
Jung succeeded to bring different shapes and colors, rendering a delicate flower bouquet quality to his composition.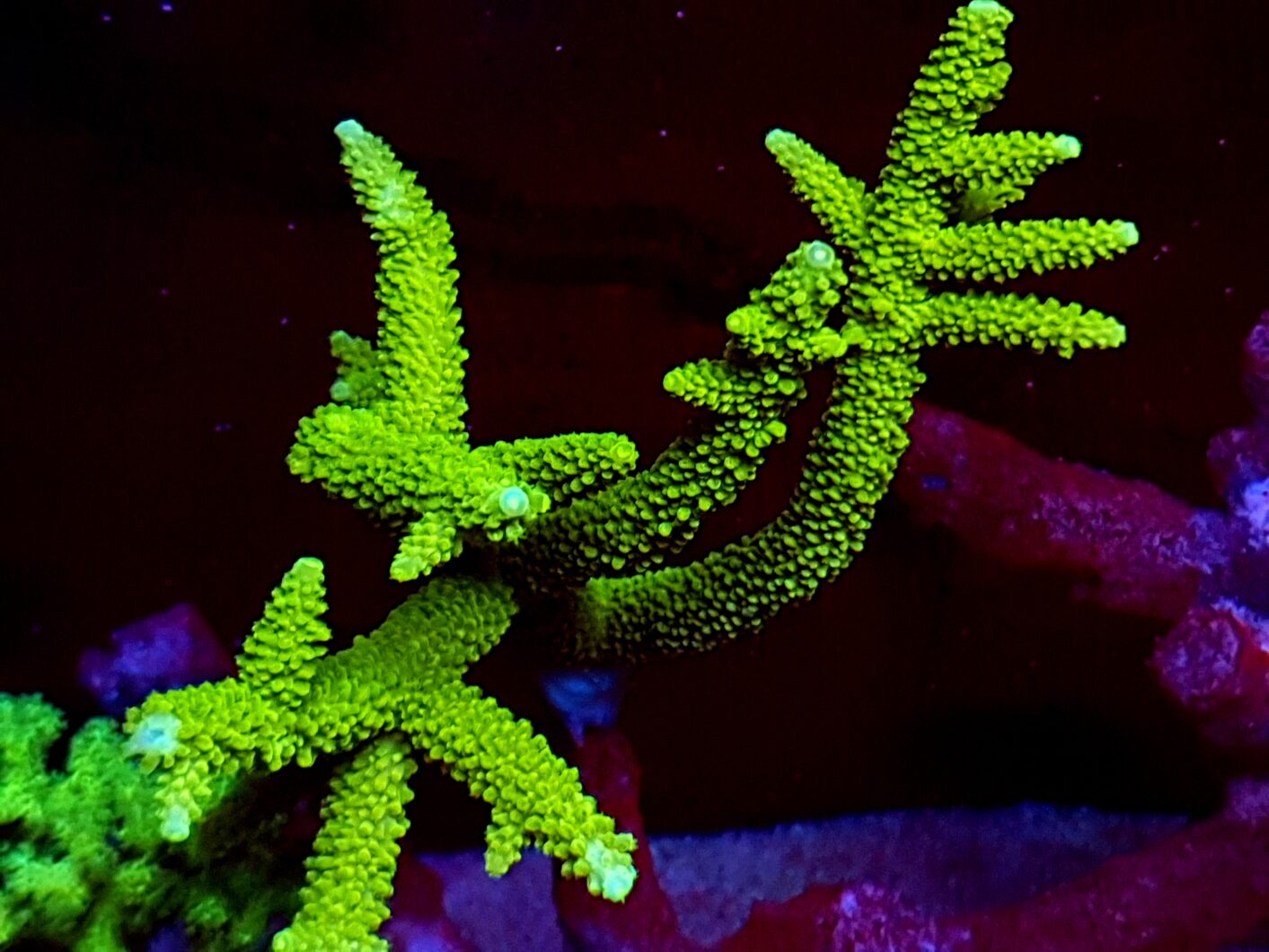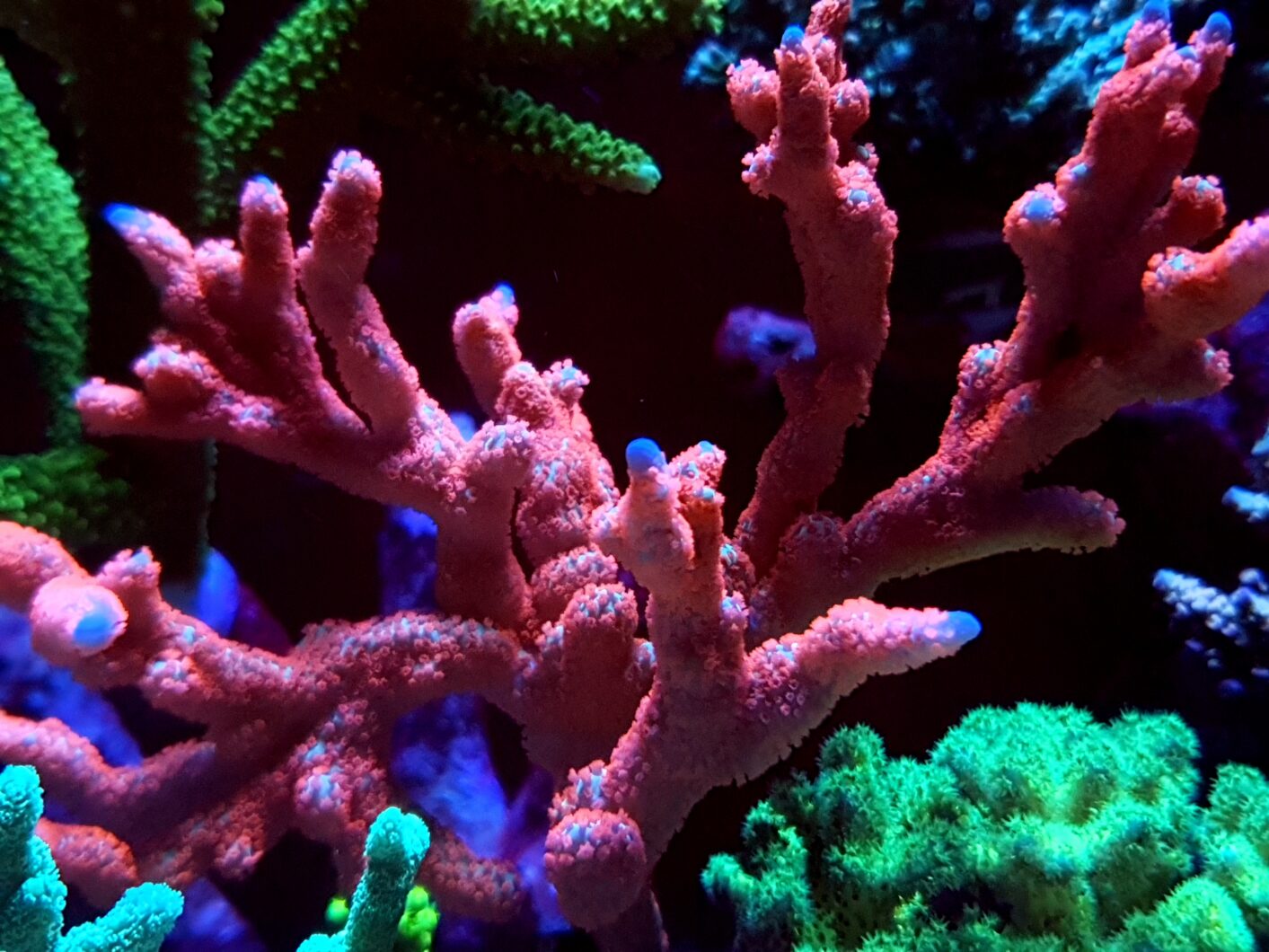 Choosing the Atlantik iCon solution was also a good choice and the pictures don't lie! Corals are growing in a controlled natural way and their colors are crisp and also very natural.
If you watch this short video that he made for us you will see coral polyps reaching out in a movement that looks like a dance. It is really cool.
Scroll down for more coral close up pictures!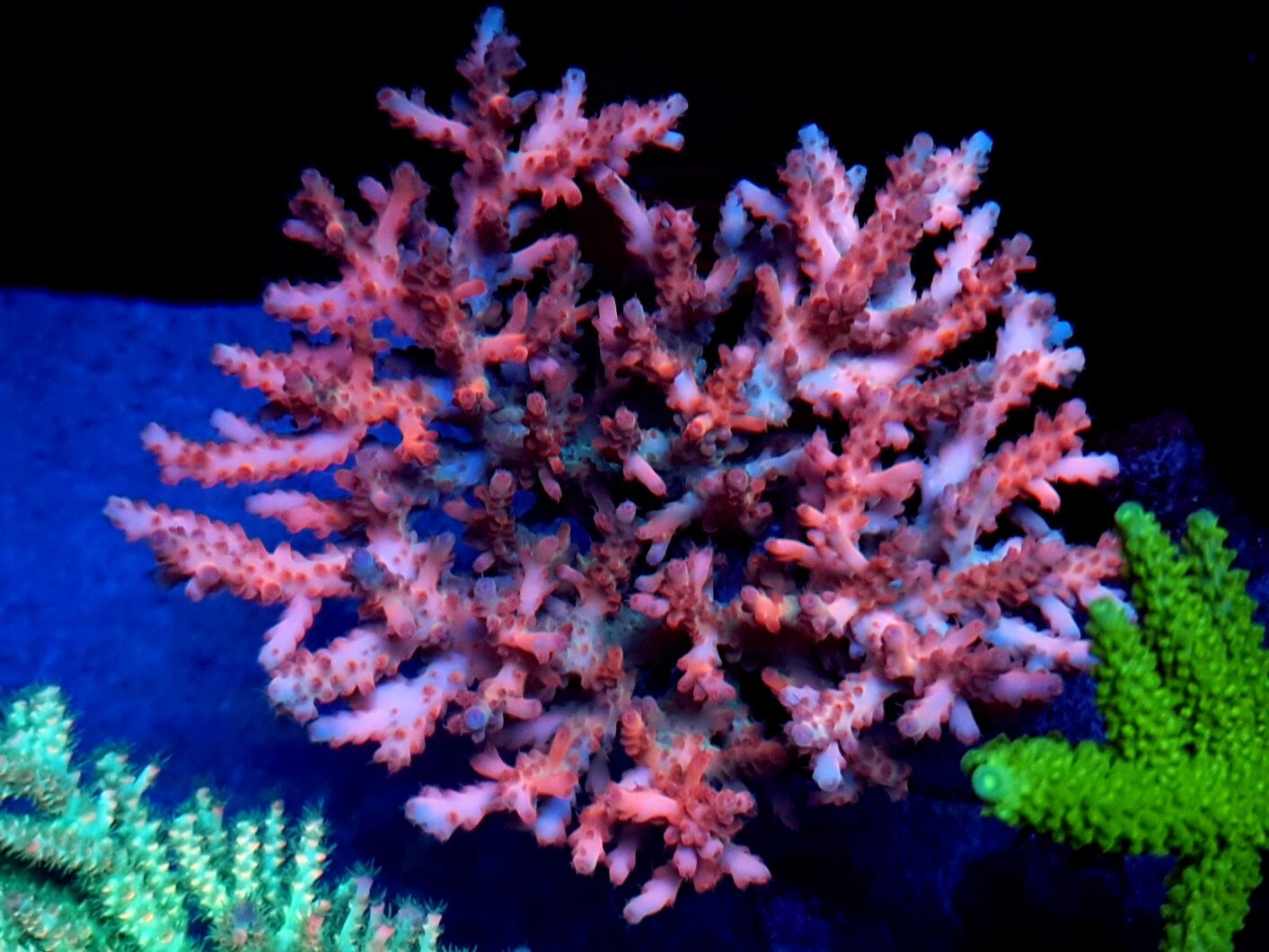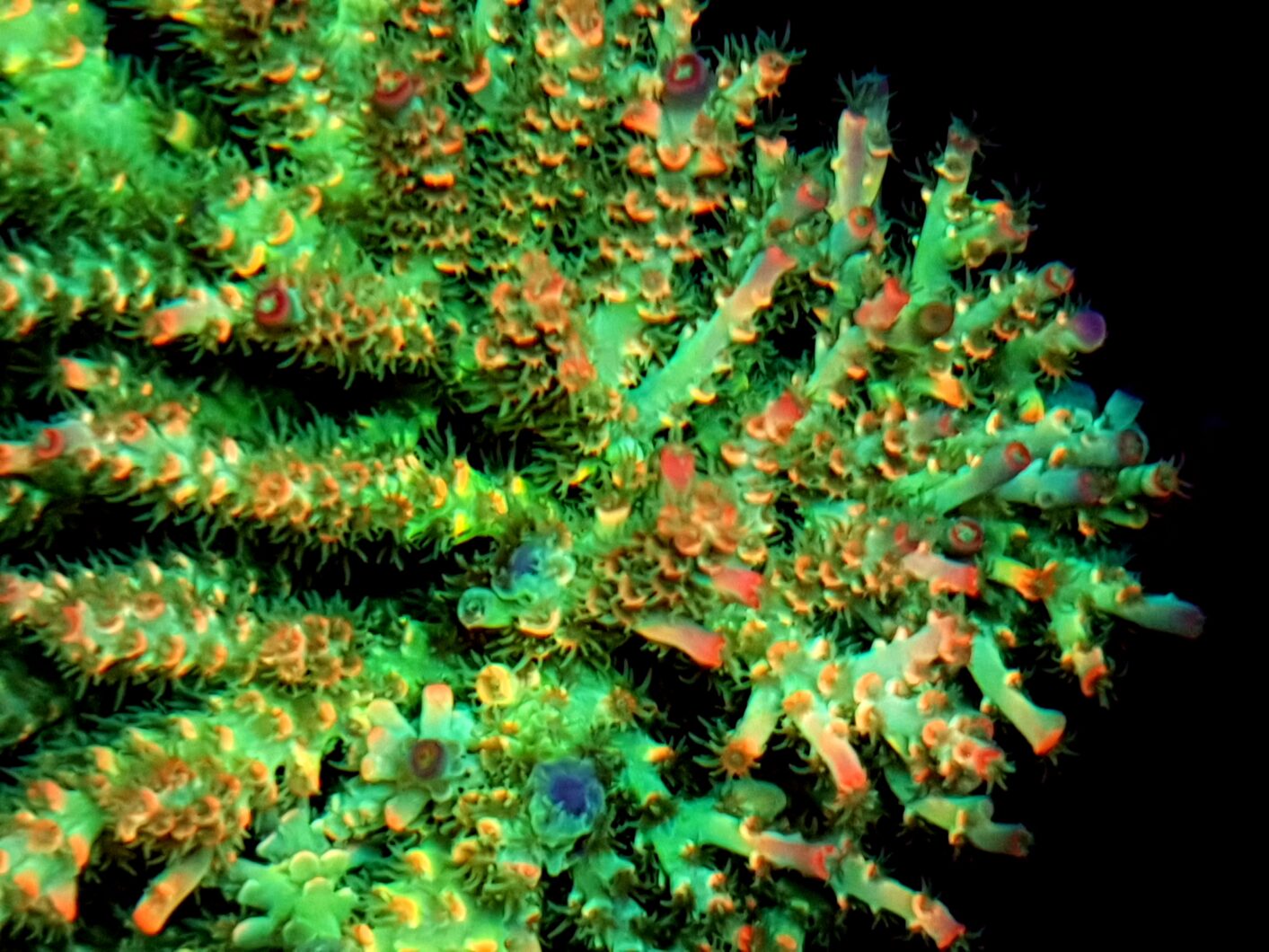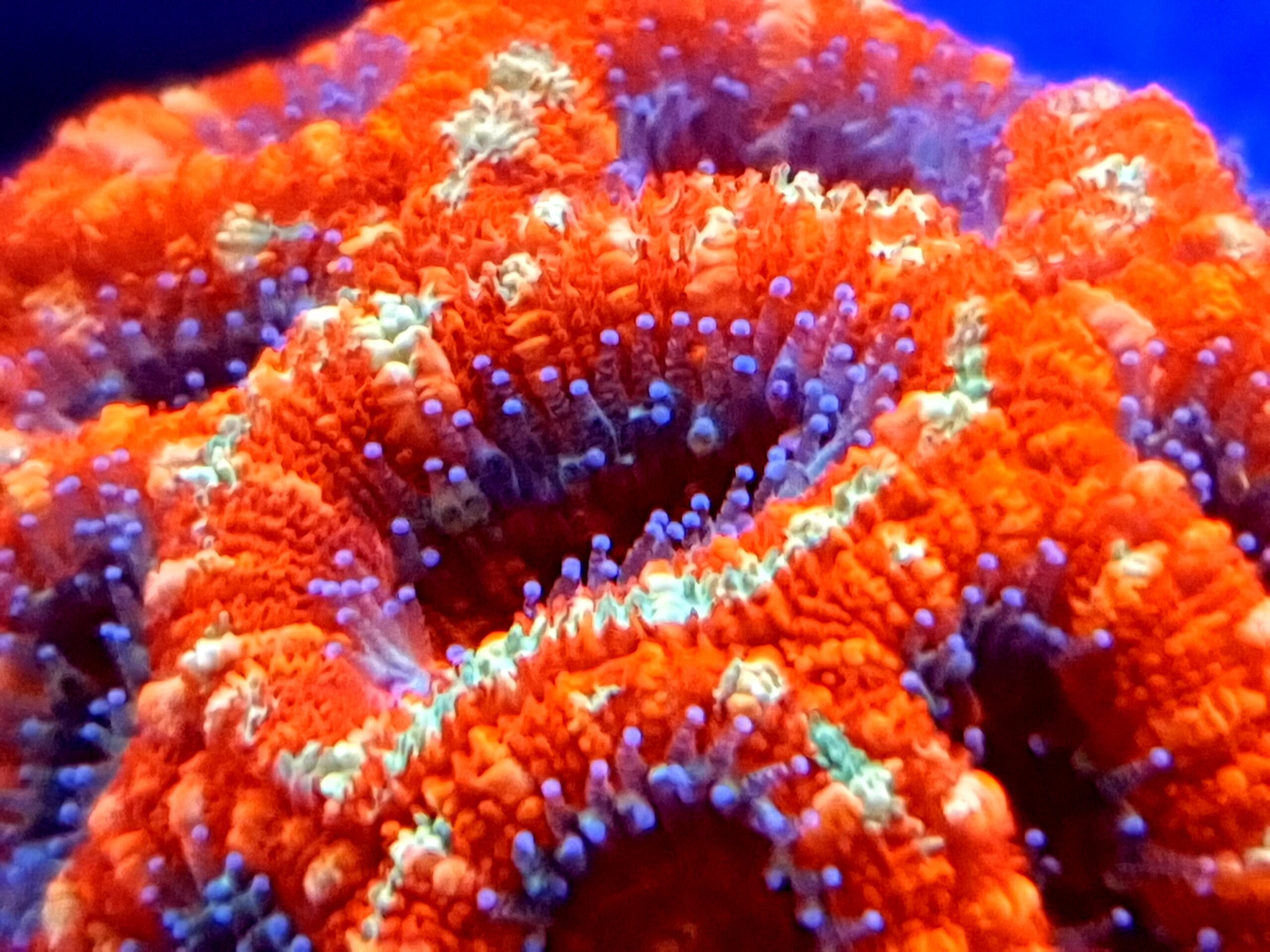 So this it for today, we hope you enjoyed this tank as much as we did!
Thank you Jung for sharing!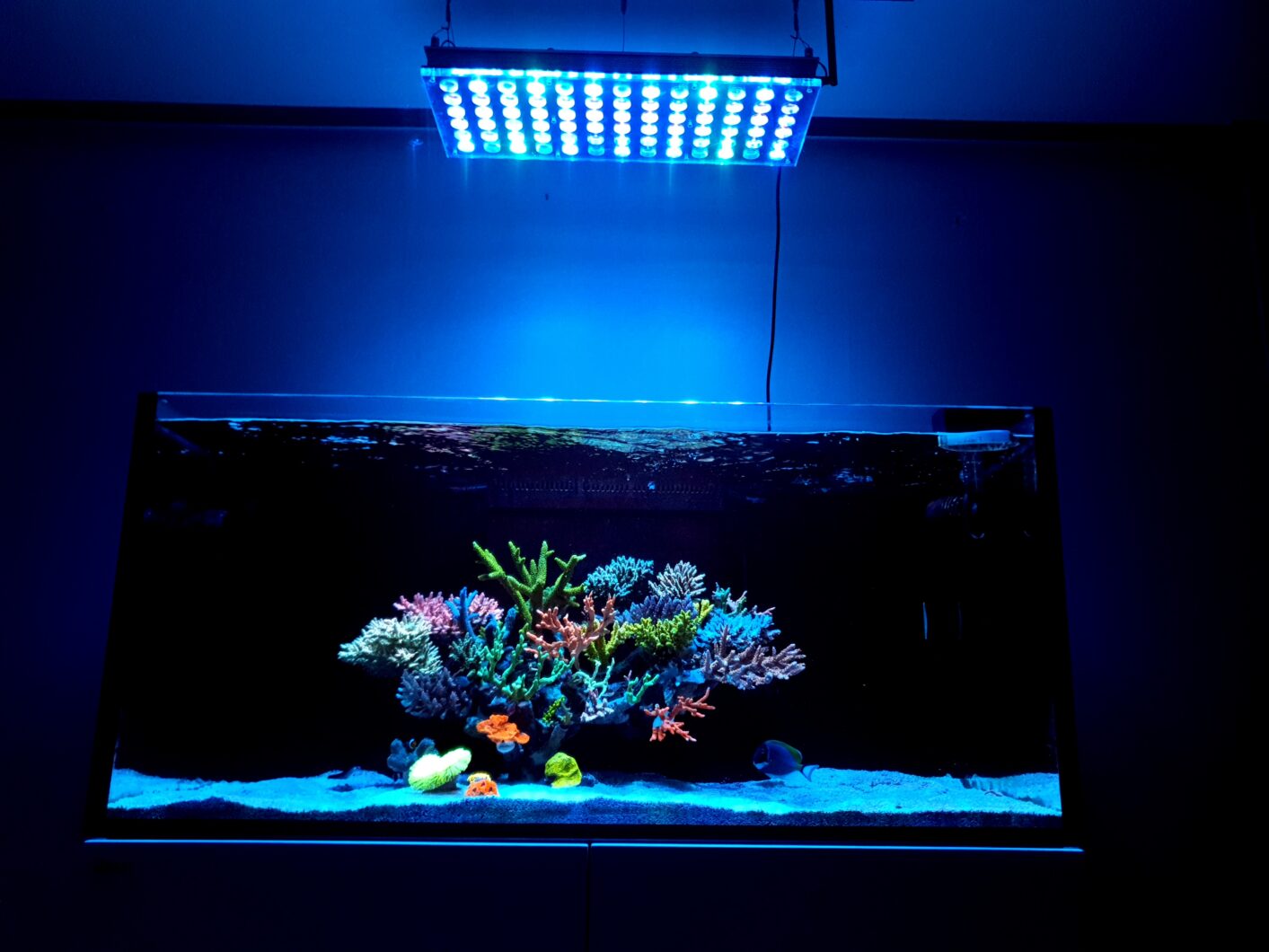 If you want to read all about this awesome Orphek LED Lighting Solution we suggest these links:
Applications:
SPS/LPS coral reef salted water tanks
Designed to enhance beauty of both natural and synthetic compositions!
Public venues / Private aquariums
Indoors
One unit is perfect for 43″ x 25″, 110cm x 65cm SPS/LPS Corals reef aquariums
Perfect for giving your tank the natural look, mimicking nature at its fullest
Perfect for coral farming
It comes with incredible features:
Intelligent Connectivity – friendly technology, operating through Orphek awesome new App., compatible with both IOS and Android, voice control and many other cool features.
Wi-Fi / Bluetooth – with iCloud support, 5G internet connectivity, high speed response, extra data security.
1000% dimming control system – never offered in the market before!
78 customized high quality, high efficiency 5w Dual-Chip power LEDs – total of 156 individual LEDs Chip.
10 optimized different types of Dual chip 5W wide range LEDs for maximum photochemical efficiency.
26 glass lens for all UV/violet LEDS – no yellowing over the time!
Plug and play technology – effortless part's replacement for simple and easy light maintenance.
Pre-installed program for optimal coral pop color & growth
Wide convex 120 degree lens
Customization: For Deep Aquarium  90 / 60 / 45 / 15 / and 5 degree lens
Mean well Fan-less IP65 power supply
New additional awesome features for your corals and jellyfish
Six separated control and programming channels
Pre-installed program for optimal coral pop color & growth
New improved heat dissipation and cooling system & 4 fans
Improved internal lens to make sure you are getting the best Orphek LEDs!
Extra data security
Orphek hanging solutions
Orphek offers many options for hanging/mounting its LED Solutions. Click HERE / HERE and HERE to get to know them!
Orphek wishes to express its gratitude to all the clients who took their time to take these awesome photos and send them to us or to publish them in social medias.
We would like to invite you to browse our website and participate with your Orphek experience.
Let us know about your tank and share it with other hobbyists in Orphek Facebook Group and Instagram!
Sharing is very easy! All you have to do is to send us the basic information about your tank, usually starting from the beginning (when you started your tank), what are you running in the tank, the living creatures you have in your tank and of course, pictures of the tank and of your corals.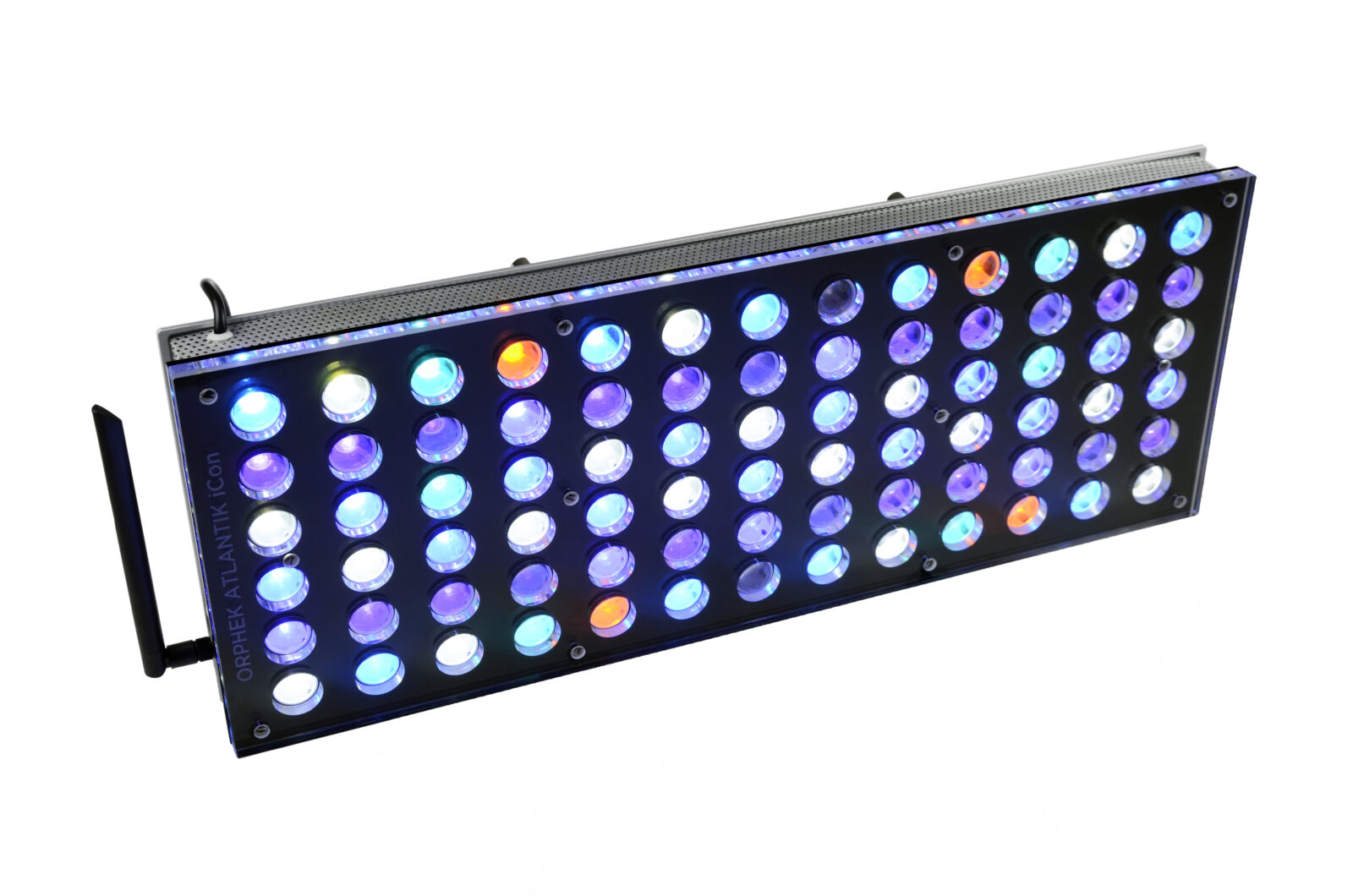 We also would like to have pictures of our lights above the tank!
Please send to contact@orphek.com
We really hope you will find some time to send us your info so we can publish right away!
Thank you in advance,
ORPHEK TEAM
How can I order Orphek Atlantik iCon lights?
Orphek offers you two ways of ordering your Atlantik iCon:
By contacting us via email or filling the form you can make inquires about OR3 LED Bars or place orders.
E-mail us today and get a free consultancy from our sales representative near your location.
Purchases via website are made with PayPal invoices and you can pay with your PayPal account or credit card.
We offer free shipping  – with our Door to Door worldwide Express Delivery, so your Orphek solution(s) will arrive any place in the world!
2. Go to STORE to buy in our online shop
Orphek online shop that is a brand new shopping experience for Orphek products in many languages, many currencies and forms of payment. Our online shop offers free consultancy from our sales representative near your location. We offer Free shipping  – With our Door to Door worldwide Express Delivery.
Forms of payment: