Atlantik iCon Compact Reef aquarium LED light is a better light at better price!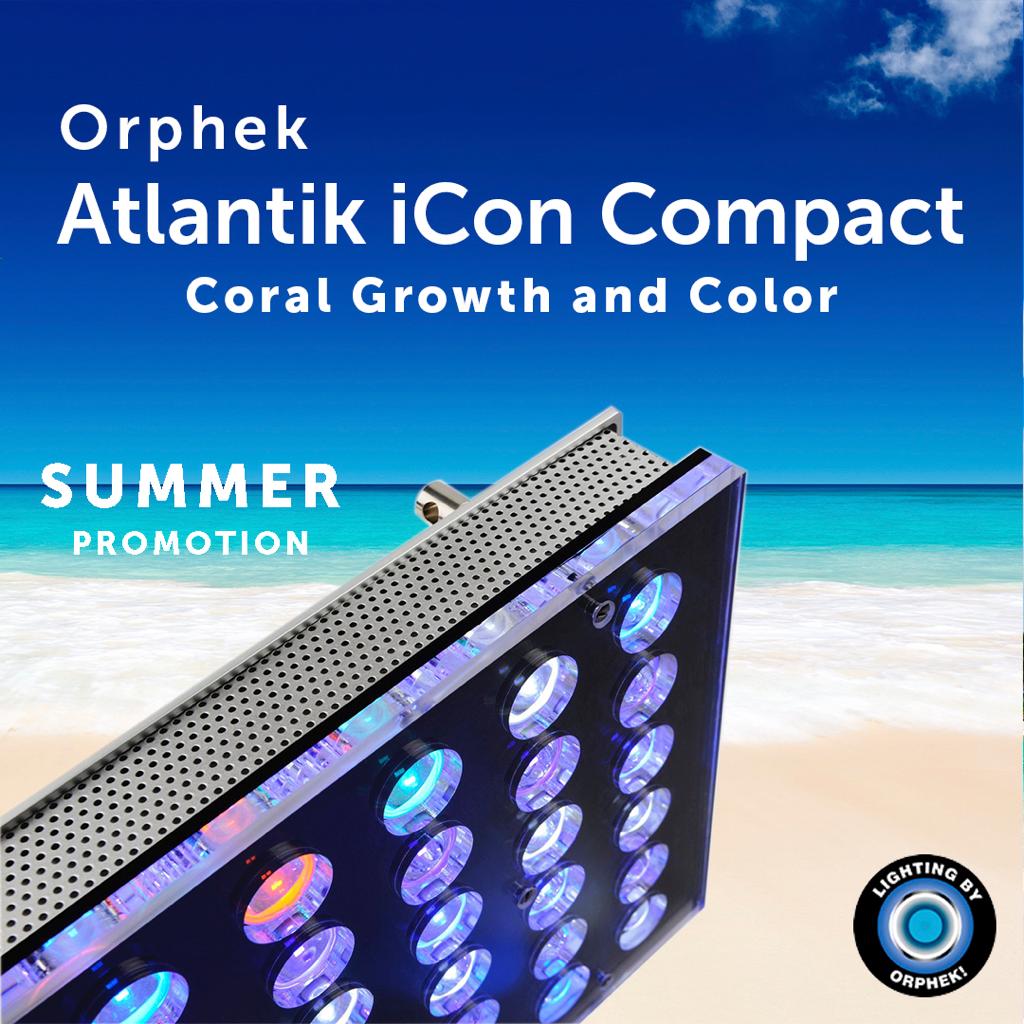 Atlantik iCon Compact offers:
1 Unit For 24x24" / 60x60cm SPS & LPS coral reef aquariums.
2 Units For 48x24" / 120x60cm SPS & LPS coral reef aquariums.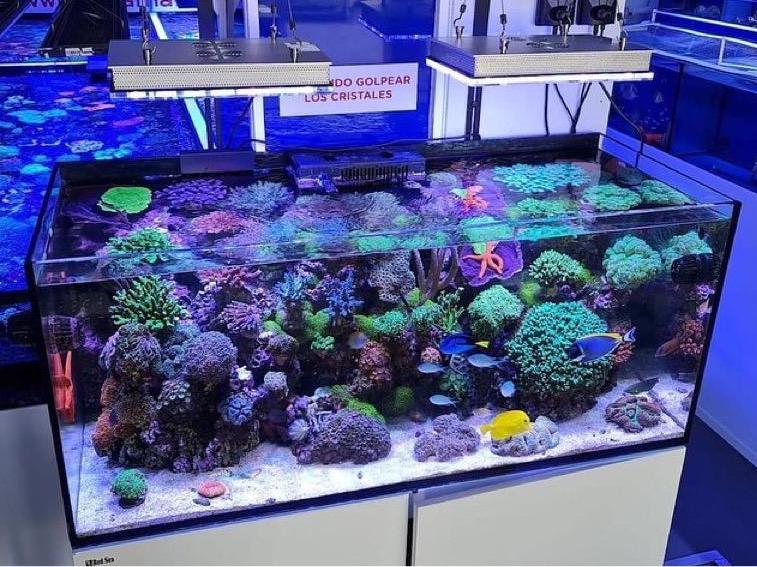 Mesmerizing & best spectrum
Ever developed for optimal coral growth, color pop & health.
Unparalleled most natural appearance
Providing the best PAR/PUR per watt.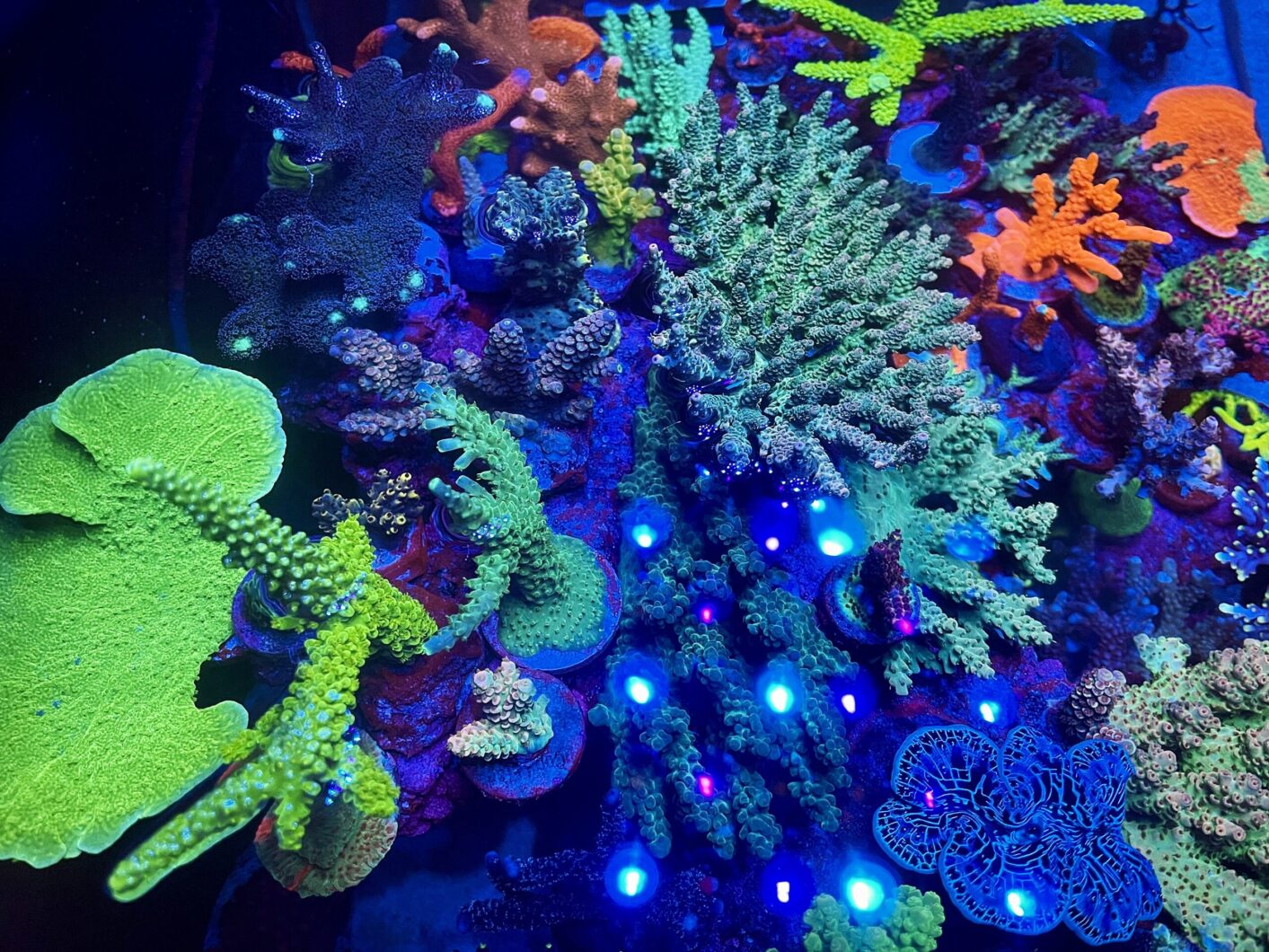 Highest intensity of color pop fluorescence
Delivered by high amount of UV Violet Blue and Cyan.
You get 28 LEDs are at the fluorescent range 400-490nm out of the total 42 LEDS offered in the Atlantik iCon Compact!
Widest spectrum from 380nm – 740nm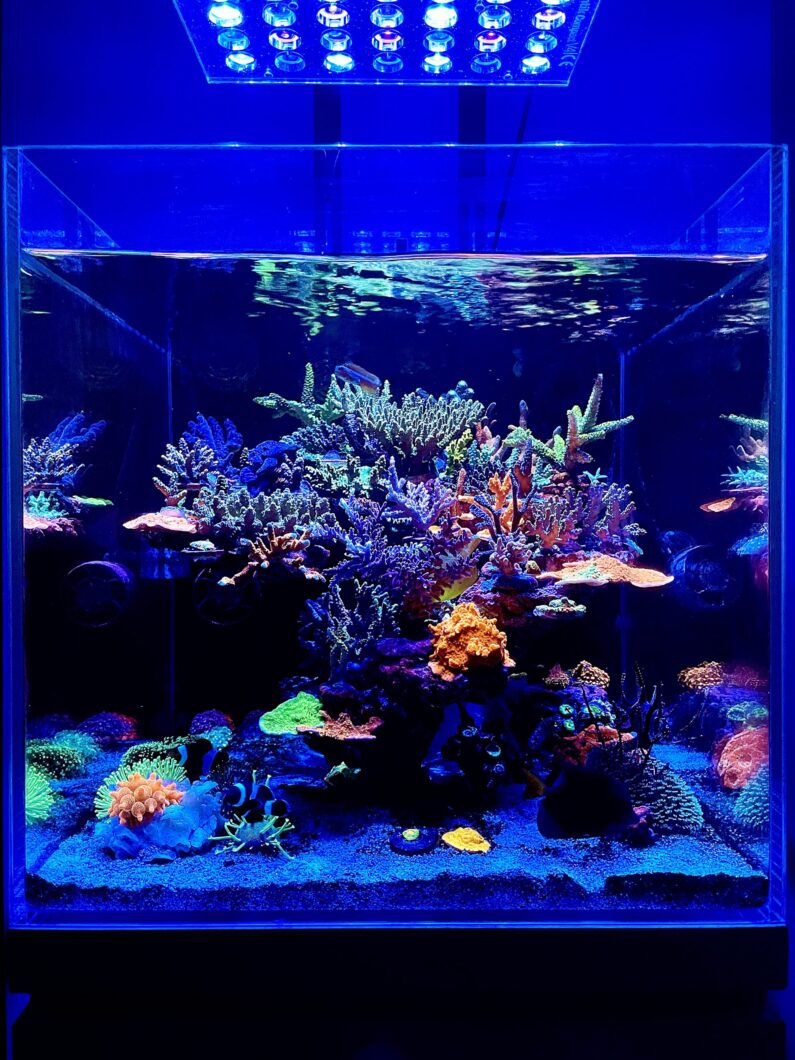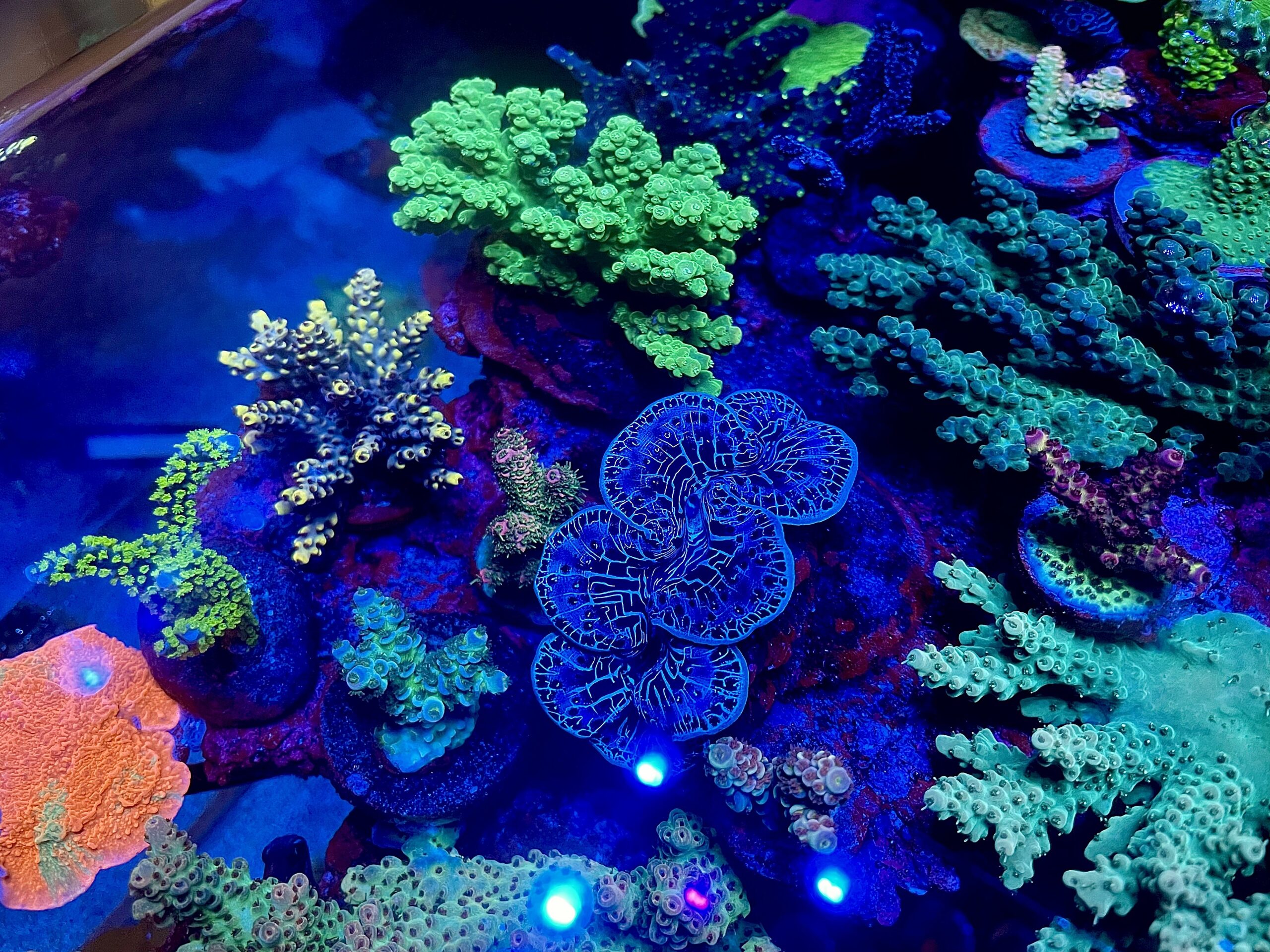 Why Atlantik iCon Compact has a better price than any other light:
Atlantik Compact Promotion Price :
Original Price: USD$770 now USD$720 with USD$50 discount
Buying 01 units of Atlantik iCon Compact you get USD$50 discount!
(Coverage of one unit: 24" x 24" / 60cm x 60cm for SPS & LPS coral reef aquariums)
1 + 1 Promotion - USD$770 now USD$690 with USD$160 discount
Buying 02 units of Atlantik iCon Compact you get total of USD$160 discount!
(Total coverage of 02 units : 48"x 24" / 120cm x 120cm for SPS & LPS coral reef aquariums)
How can I order Orphek Atlantik iCon Compact lights?
1. Go to CONTACT get a free consultancy from our sales representative near your location.
2. Go to STORE to buy in our online shop
What you get for this incredible price:
Better Spectrum & Coverage
Better Natural look & Fluorescence
Better Quality & Life span
Scroll down to fully understand how to have a mesmerizing aquarium spending less:
Unlock all secrets of Atlantik iCon Compact:
Spectrum. Coverage. Color. Fluorescence
We have researched and developed each channel of the Atlantik iCon Compact fixture with a combination of LEDs' colors and quantity based on the needs of corals; respecting their natural response to light wavelengths; to provide the best color pop, health and growth spectrum, while giving your tank the natural look, mimicking nature at its fullest.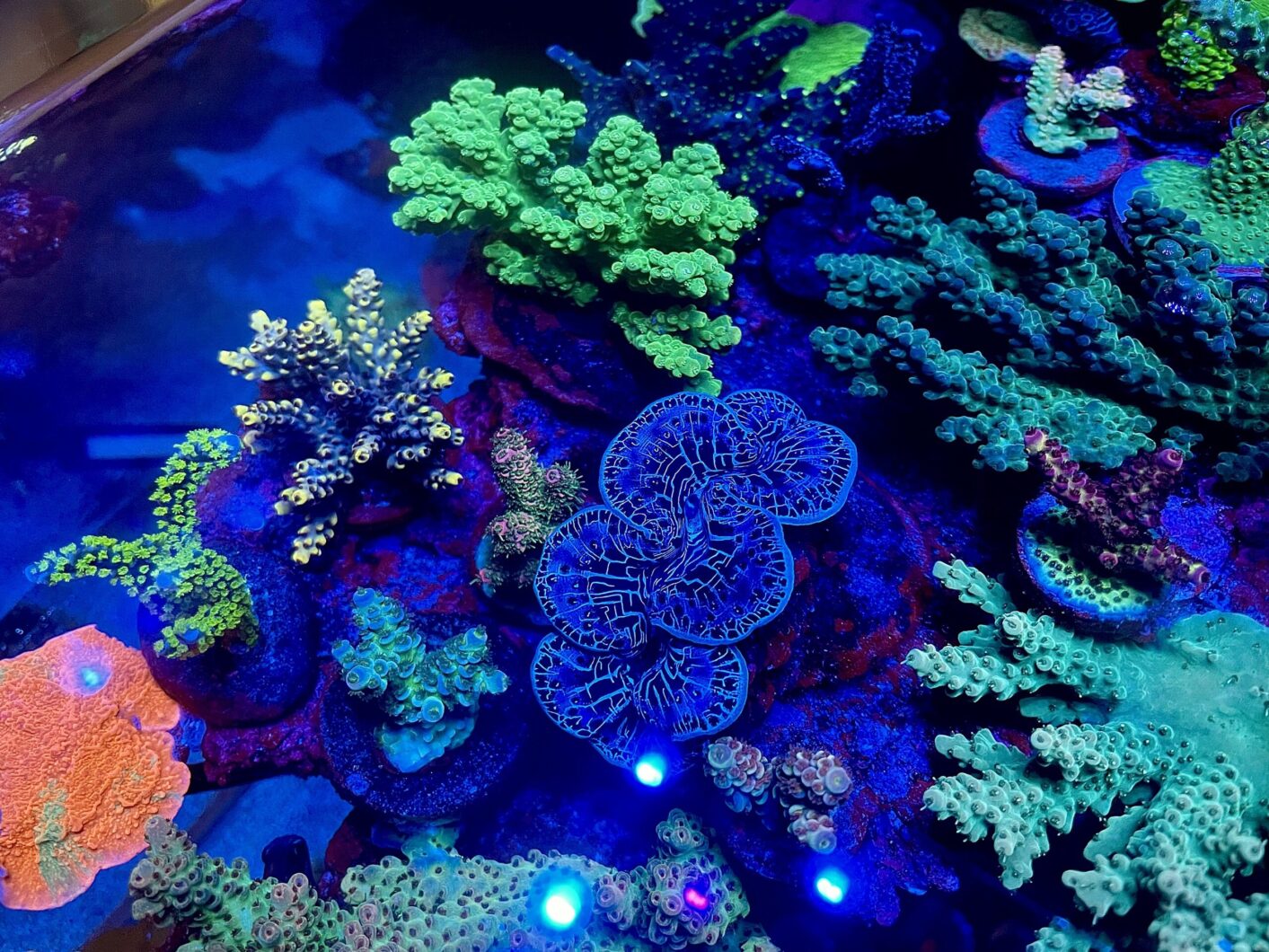 Connectivity: Most Advanced & fastest of the market
Atlantik iCon Compact has the most advanced wireless technology 3 in 1 that others don't!
Atlantik iCon Compact offers the best connectivity of the market today because you can connect, monitor and program your light(s) in an effortless and faster way via Wi-Fi system having Bluetooth support from any place in the world with an extreme High speed response of the light to the commands given by the App.
Perfect performance for multiple units in distance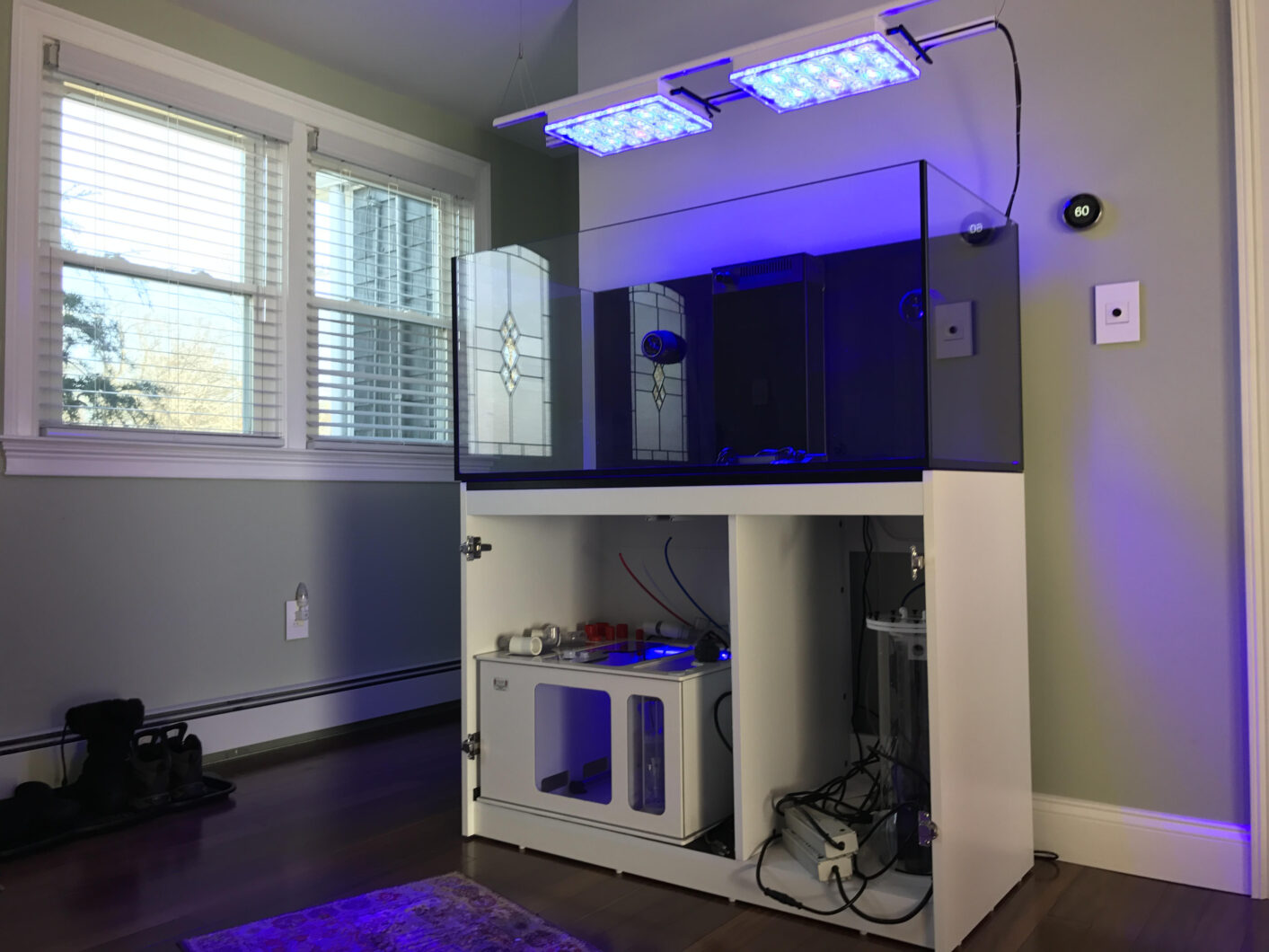 Orphek's intelligent connectivity gives you the ability to program multiple units individually, in groups or in unison.
Let's talk about long distance!
Orphek advanced technology combined with a high performance antenna allows you to place your units far away from the router.
Hotspot Sharing option - This will be useful in places where there is no internet router, so your Orphek light will get the Internet from your cell phone when placed close to each other!
Compatible with Wi-Fi/5G internet connectivity.
Large storage with capacity for additional programs.
Extra data security – your information extremely secured!
Incredible new Orphek App. compatible with IOS & Android/ iCloud support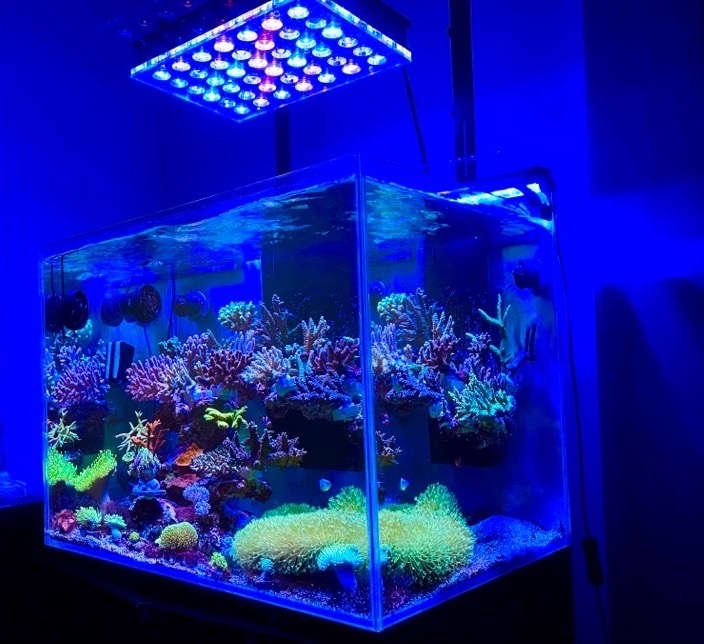 Groundbreaking technology 1000% full spectrum dimming control system - never offered in the market before!
1000% full spectrum dimming control is Orphek's unique and groundbreaking technology that no other lighting solution in the world has it.
While others are offering you fully programmed lights, Orphek is offering you a fully programmable and also a fully dimming capacity:
Orphek offers in Atlantik iCon Compact a full progressive dimming capacity in all channels. We are the first and only company in the world offering 1000% dimming control system (0-100% and 0.1-1% for Moon Cycle)!
It means that you are getting the REAL NATURAL MOON CYCLE!
One thing is to say to offer, another is to really deliver it! Orphek is the only one that really does!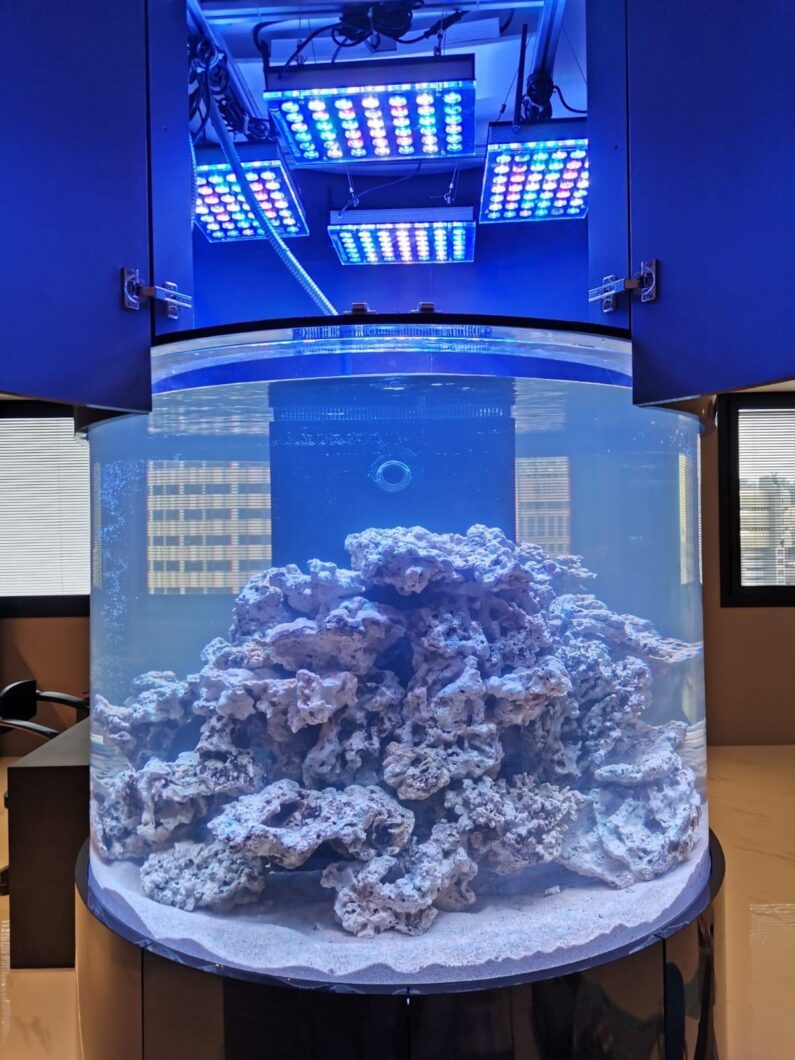 Highest Quality Components
Plug & Play friendly technology for safe effortless part's replacement for simple and easy light maintenance.
Exceptional durability made of full body acrylic and high quality aluminum alloy/ Mean Well driver /Orphek is the only company using 26 glass lens for all UV/violet LEDS/waterproof connectors/ new double surface cooling system – improved thermal flow and dissipation of heat and 2 speed controllable fans for increased long-lasting life span of its LEDs.
Amazing versatility fitting several applications, layouts, environments/ several degree lens/ options of hanging features and layouts (comes with a hanging kit with no extra costs)/ can be combined with other Orphek LED lights.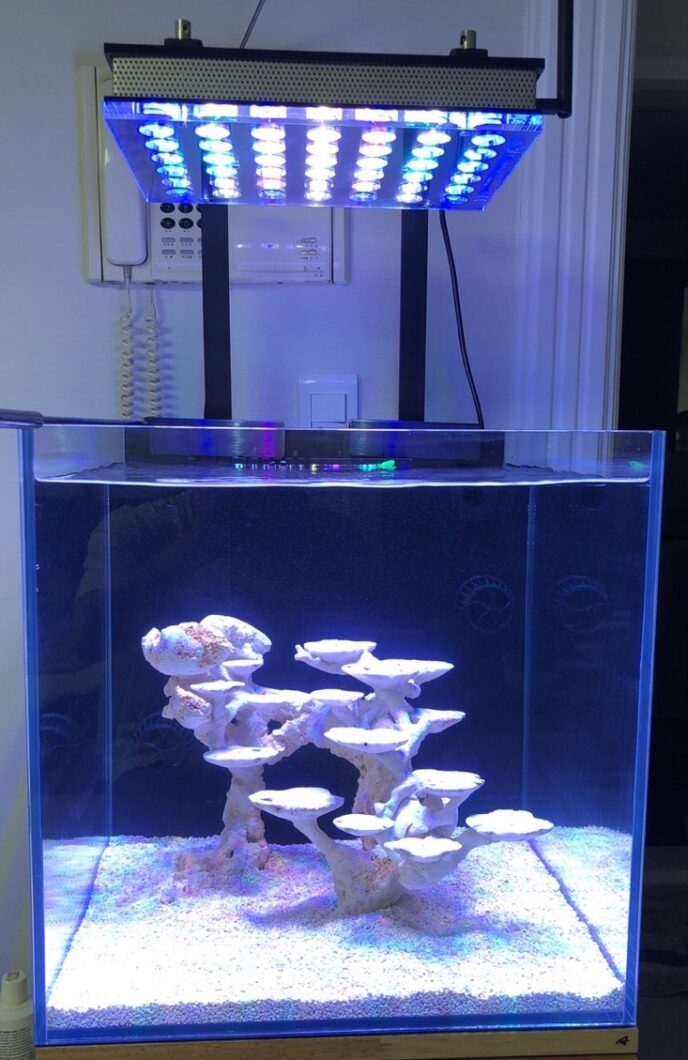 LEDs. Channels. Programs
Atlantik iCon Compact excels in performance because Orphek uses only best LEDs in the market!
The LEDs:
Newer customized high efficiency 5w Dual-Chip power LEDs more technologically advanced therefore, more efficient!
44 customized high quality, high efficiency 5w Dual-Chip power LEDs – total of 84 individual LEDs Chip.
10 optimized different types of Dual chip 5W wide range LEDs for maximum photochemical efficiency.
Atlantik iCon Compact comes with fine tuning you have never expected to see!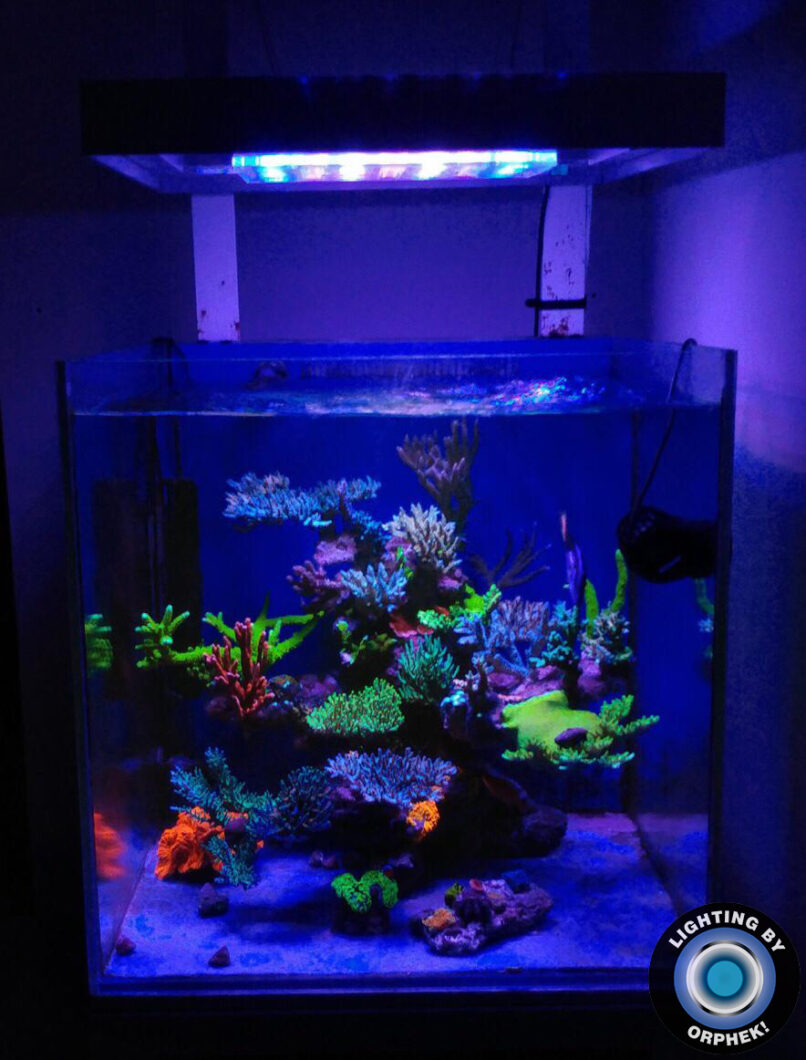 Channels' display:
An entire reorganized LED array, so you can control each color bandwidth separately, allowing you to have more control of the color appearance.
Six separated control and programming channels – Orphek is giving you 2 more controlled channels than the previous generation.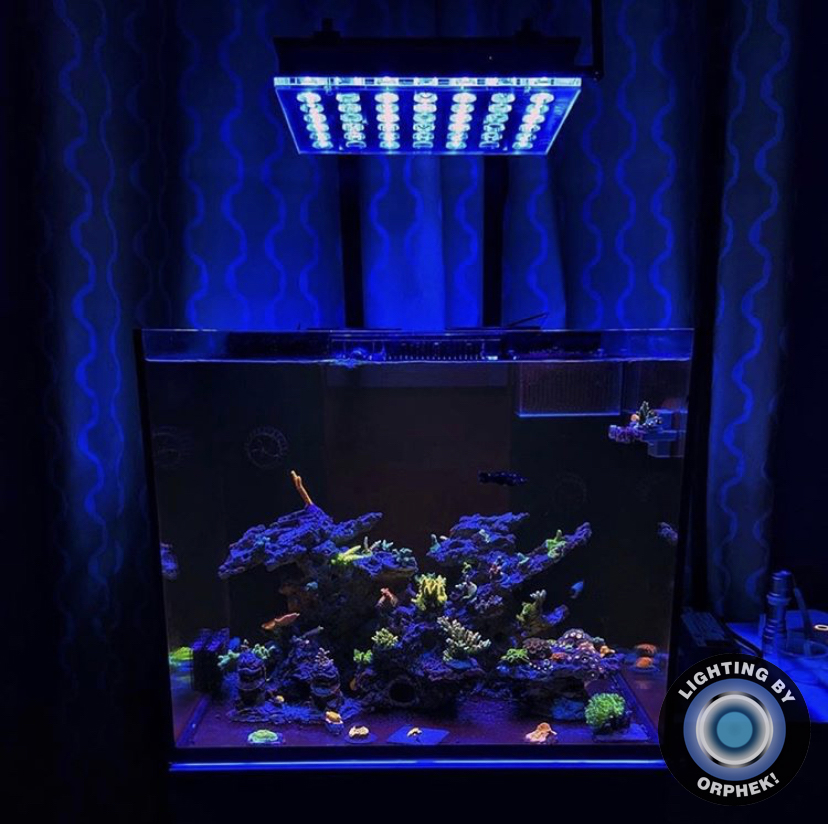 Pre-installed programs:
Moon cycle, clouds, acclimation, jelly fish modes in addition to your own programming – New additional awesome features for your corals and jellyfish!
Pre-installed HELIUS program for optimal coral pop color & growth – now you have THE program. Orphek brings you one program offering a decade of research combined to one single most advanced program for color pop & coral growth.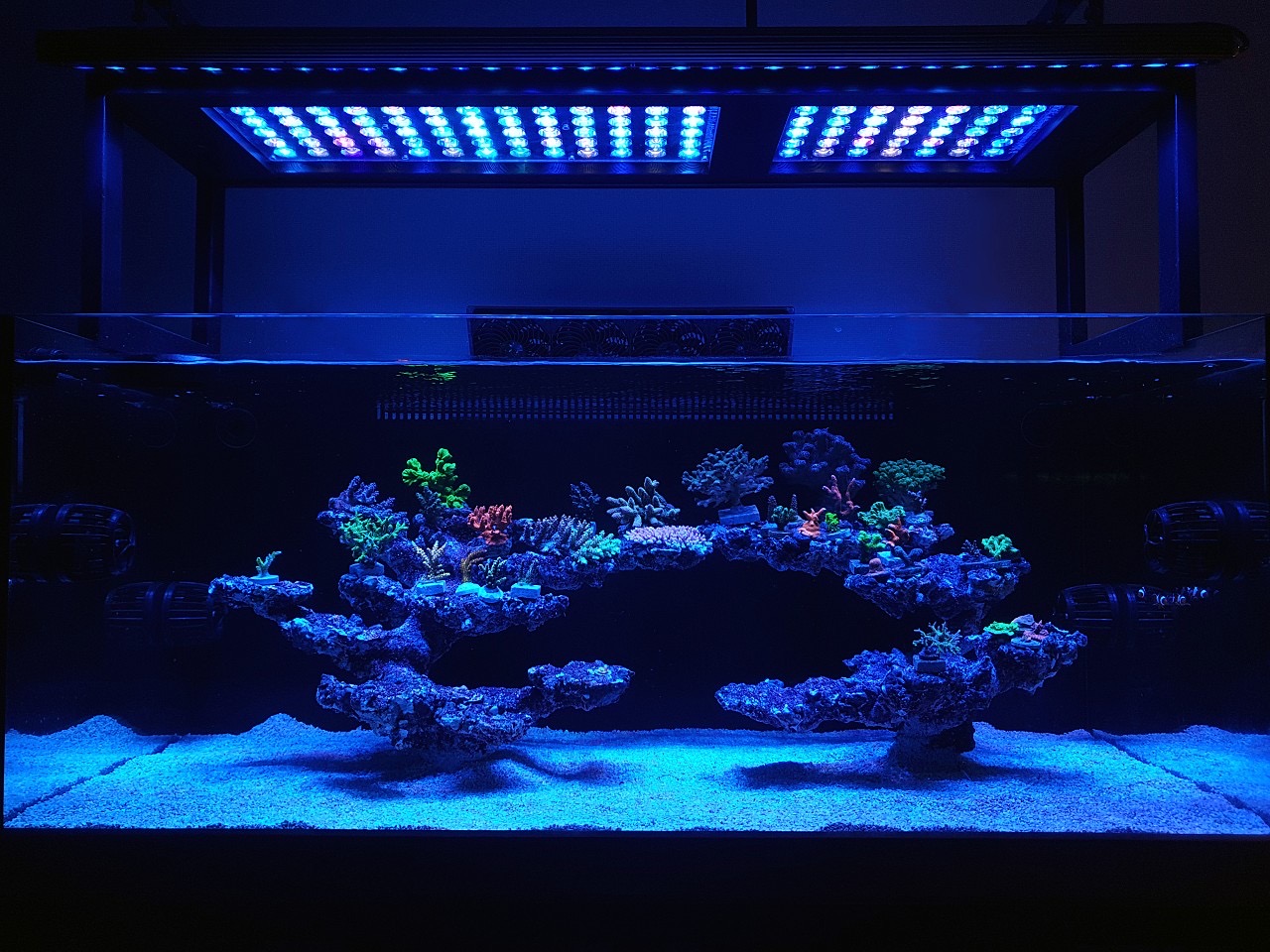 Check included with your light with NO EXTRA COST
Power cord with waterproof connector
Stainless steel hanging kit
Mean well Fan-less IP65 power supply
Technical
Dimensions
Length: 13.58" (345mm)
Width: 9.37" (238mm)
Height: 2.11" (53.6mm)

Weight
Light unit weight: 8.7lbs (3.97kg)
Power supply weight: 2.2lbs (1.02kg)
Package dimension/weight
Cord
Power extension cord with waterproof connector from light unit to power supply total: 112" (2.85m)
Power cord: 59"(1.5m)

Hanging kit
2 steel cables: 9.84" (250mm)
1 steel cable: 70.86" (1.8m)

Electrical
Mean well driver model : HLG-150H-36A
Input voltage: 100-240VAC/ (277VAC for North America only)
Frequency: 47-63Hz
Power consumption 123-130W
PF (power factor): 0.97
Input Current: 0.57A
Input voltage: 220V AC
Output voltage: 36V DC
Electrical outlet: Region appropriate
How can I order Orphek Atlantik iCon Compact lights?
Orphek offers you two ways of ordering your Atlantik iCon compact :
By contacting us via email or filling the form you can make inquires about OR3 LED Bars or place orders.
E-mail us today and get a free consultancy from our sales representative near your location.
Purchases via website are made with PayPal invoices and you can pay with your PayPal account or credit card.
We offer free shipping  – with our Door to Door worldwide Express Delivery, so your Orphek solution(s) will arrive any place in the world!
2. Go to STORE to buy in our online shop
Orphek online shop that is a brand new shopping experience for Orphek products in many languages, many currencies and forms of payment. Our online shop offers free consultancy from our sales representative near your location. We offer Free shipping  – With our Door to Door worldwide Express Delivery.
Forms of payment: