Atlantik iCon & OR3 150 LEDs bar units over the newest and stunning drop off side salted water tank belong to Mr. Tang Go!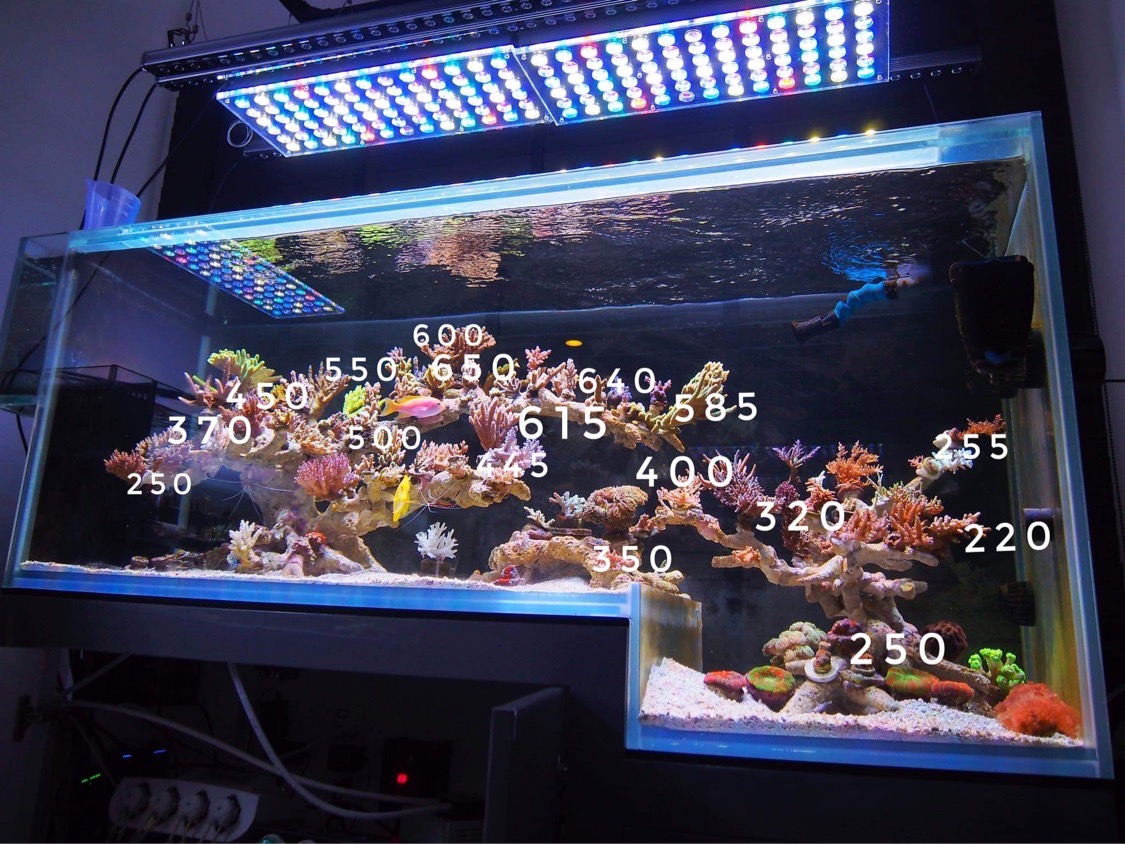 In this week's post we are excited to present again Mr. Tang Go skills as a hobbyist and specially of drop off side salted water tank compositions.
If you all recall, in 2020 we showcased his 45 gallon drop off reef tank featured in the REEF HOBBYIST MAGAZINE issued in the second quarter of 2020 – volume 14. (click on the link in case you missed it). That amazing tank had 2 units of Atlantik V4 Gen2 combined with 2 OR2 LED Bars.
In this post you will find out all about his new aquarium and how our Atlantik iCon is making all the difference!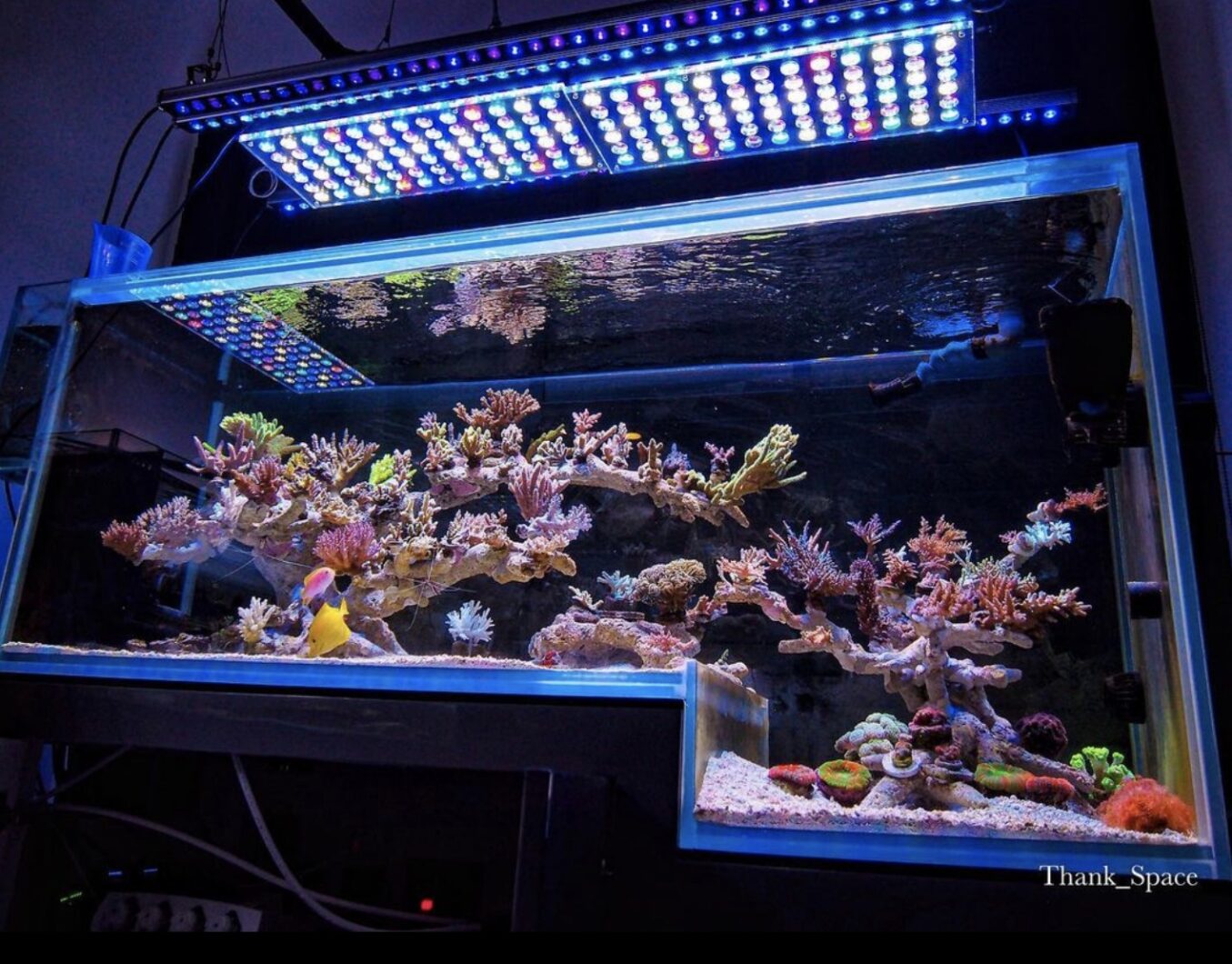 Let's start with the aquarium info:
Tank size: 60" * 24" * 24"/ 30" drop off ( 150cm * 60cm * 60cm / 76cm drop off )
Total: 1100 Litter /290 Gallon
Lighting : Orphek 2 units of Atlantik iCon + 1 OR3 150 Blue/ 1 Sky Blue Plus/ 1 UV/Violet 
Flow : Sicce ADV 5.5 + VCA
Wave maker: MP40 * 2 , MP10*1 ,MCP120*1
Skimmer: BK Deluxe 300
Salt: Aquaforest probiotic and reef salt
Coral food: Coral sprint , minS etc
Amino, vitality, build , energy, power Elixir from Aquaforest
CoralSnow, B-balance from zeovit
We asked Mr. Tang Go what is the secret for having such beautiful, healthy corals, and we were happy to here:
"The secret lies in the light and not being lazy."
So, if the secret lies on the lighting project let's start with the lighting!
Our Atlantik iCon offers excellent light distribution and without any doubt, you can see the even distribution of light in his tank and how his SPS /LPS corals received a natural crisp look.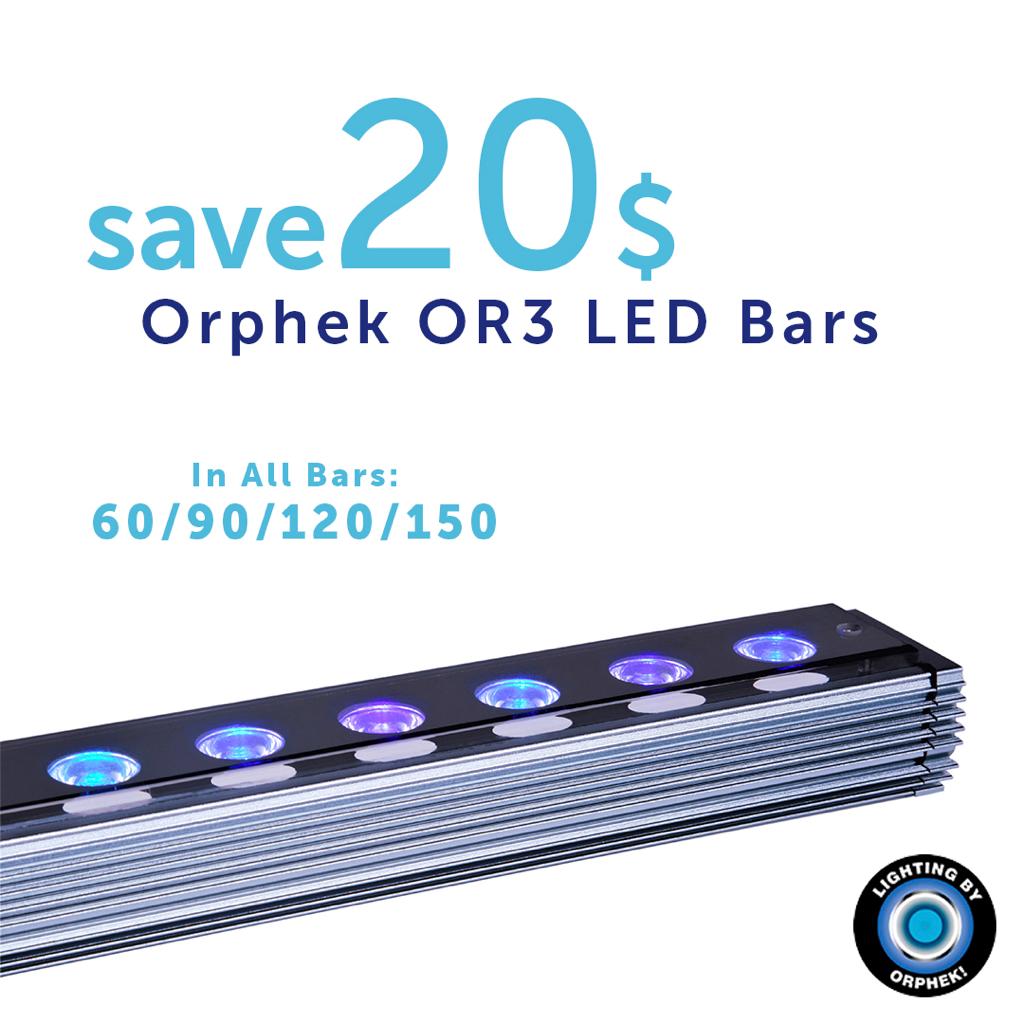 OUTSTANDING PAR VALUES
Atlantik iCon has the highest PAR value of all . Atlantik iCon is truly one of a kind and stands out from the rest with the highest PAR value offered in the market and it is certainly in a league of its own!
On the fist picture displayed Mr. Tang Go is showing the PAR readings of the Atlantik iCon at 100% and the OR3 LED Bars switched off, measured at different locations/depths in his tank. Mr. Tang told us that the PAR readings increase in 100 when the OR3 LED Bars are also turned on.
We very excited to see the gets impressive PAR readings!! The corals placed in the deepest part of the tank are looking beautiful and the over all tank looks amazing.
BLUER SPECTRUMS WITH FLUORESCENCE & HIGH PAR READINGS
He also told us that when the white spectrum of the Atlantik iCon is off, displaying an ambiance of the natural color of a deep blue ocean, even so he still gets very high PAR readings and this is what excites us the most! Reefers today can have high PAR for their aquariums using Orphek solutions even when their tank are in a less brighter mode. The added value here is the fluoresce (color pop) that he is getting with bluer hues (spectrums).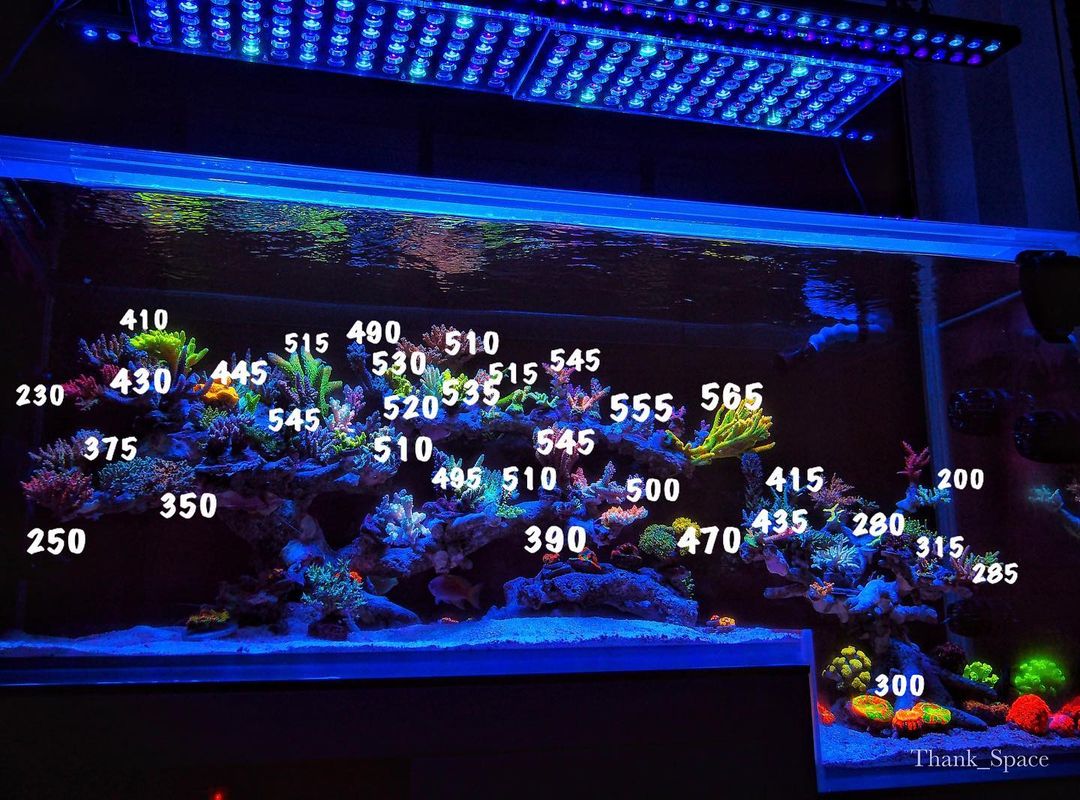 The light penetrates the water column still giving outstanding performance at depth, providing a beautiful visual appearance.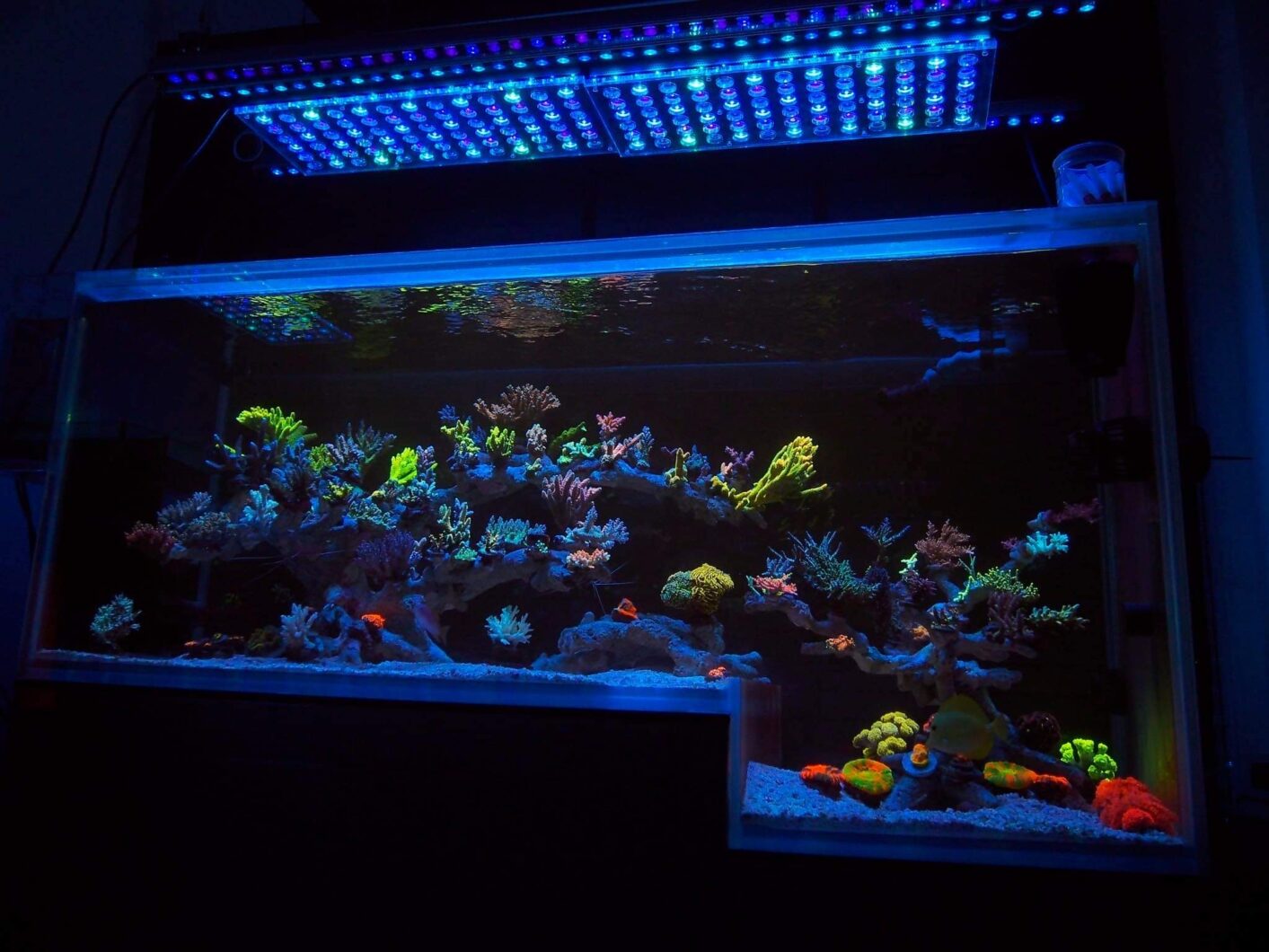 We also got some photos that he has taken during construction phase: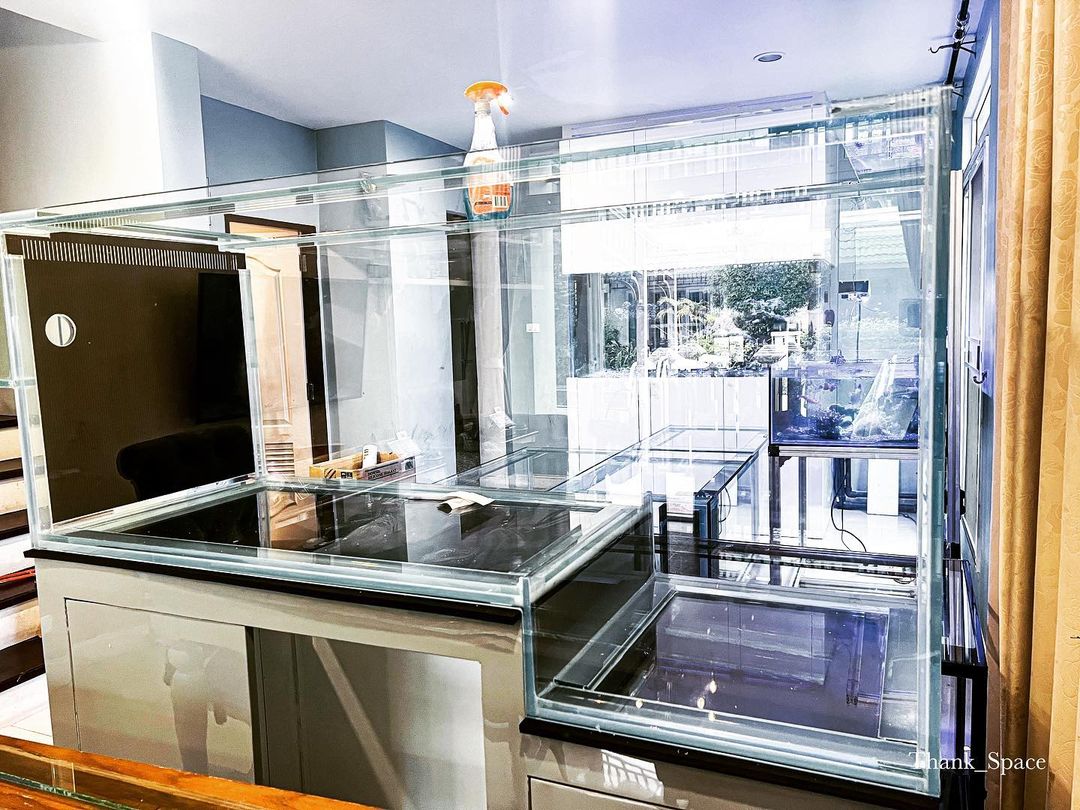 The salt water tank was incorporated into the living-room, adding visuals and ambience to the adjacent spaces while allowing to get an open concept divider, to render an aesthetically pleasing result.
Atlantik iCon is a top-notch, state of the art LED light!
This is also something to highlight! Atlantik iCon combines efficient technology with a conceptual design.
ORPHEK IS THE BEST LED LIGHT FOR CORAL GROWTH &HEALTH
And finally, we wanted to display his corals, because after all, they are the starts of the aquarium!
We gathered here some photos to showcase his skills as a hobbyist and of our Atlantik iCon + OR3 LED Bars mix performance for growth, health and color resulting in a perfect balanced spectrum: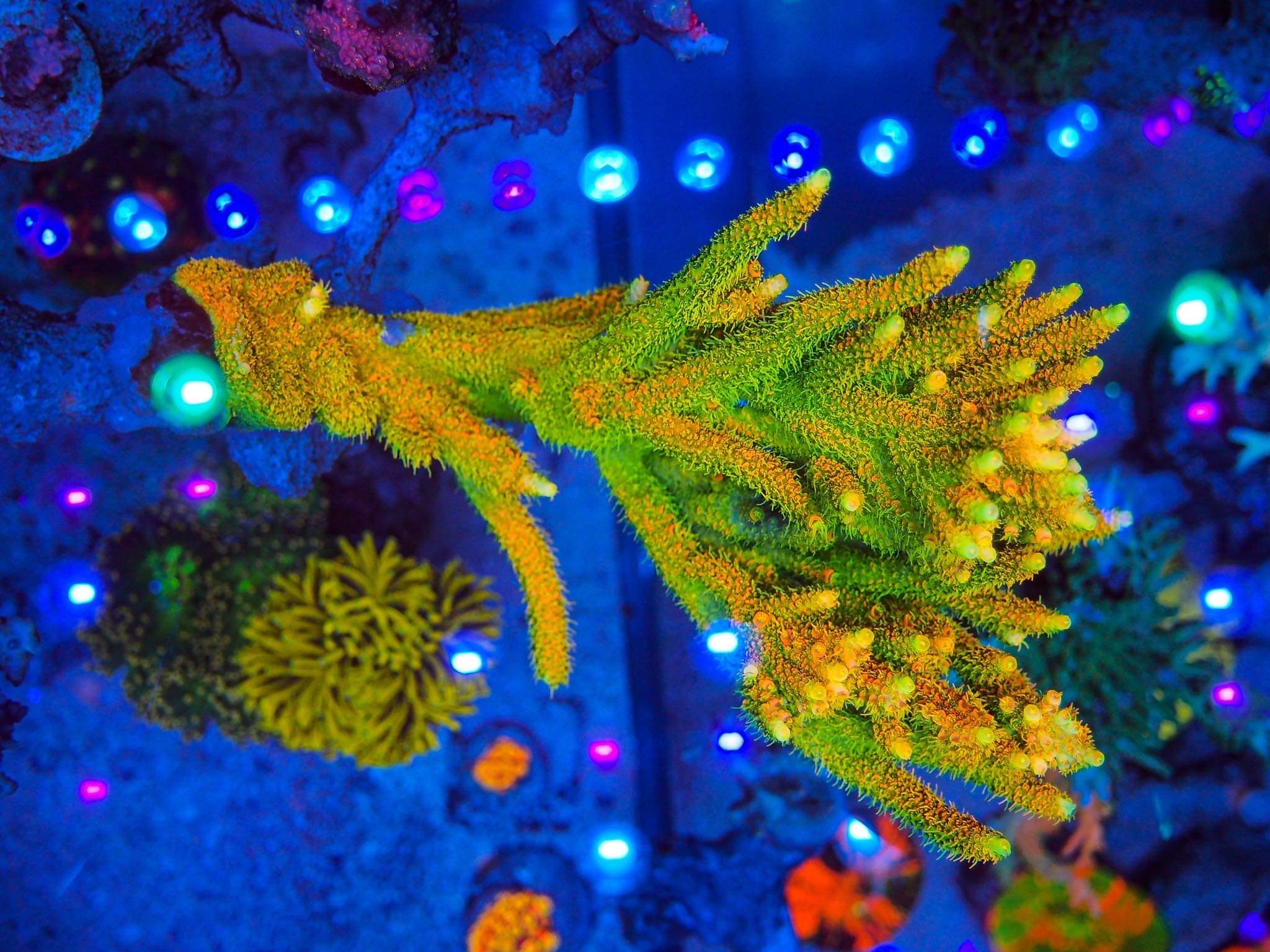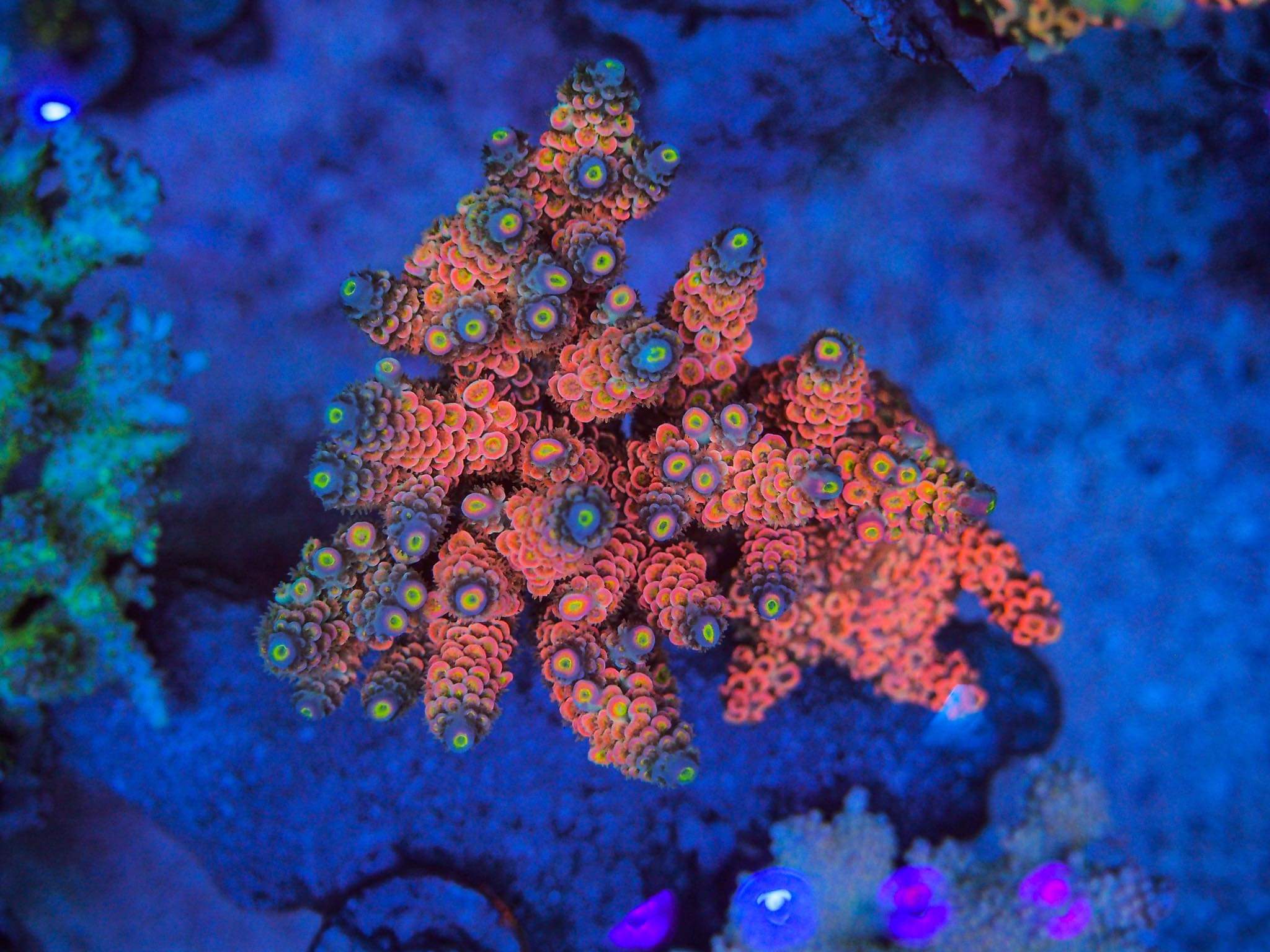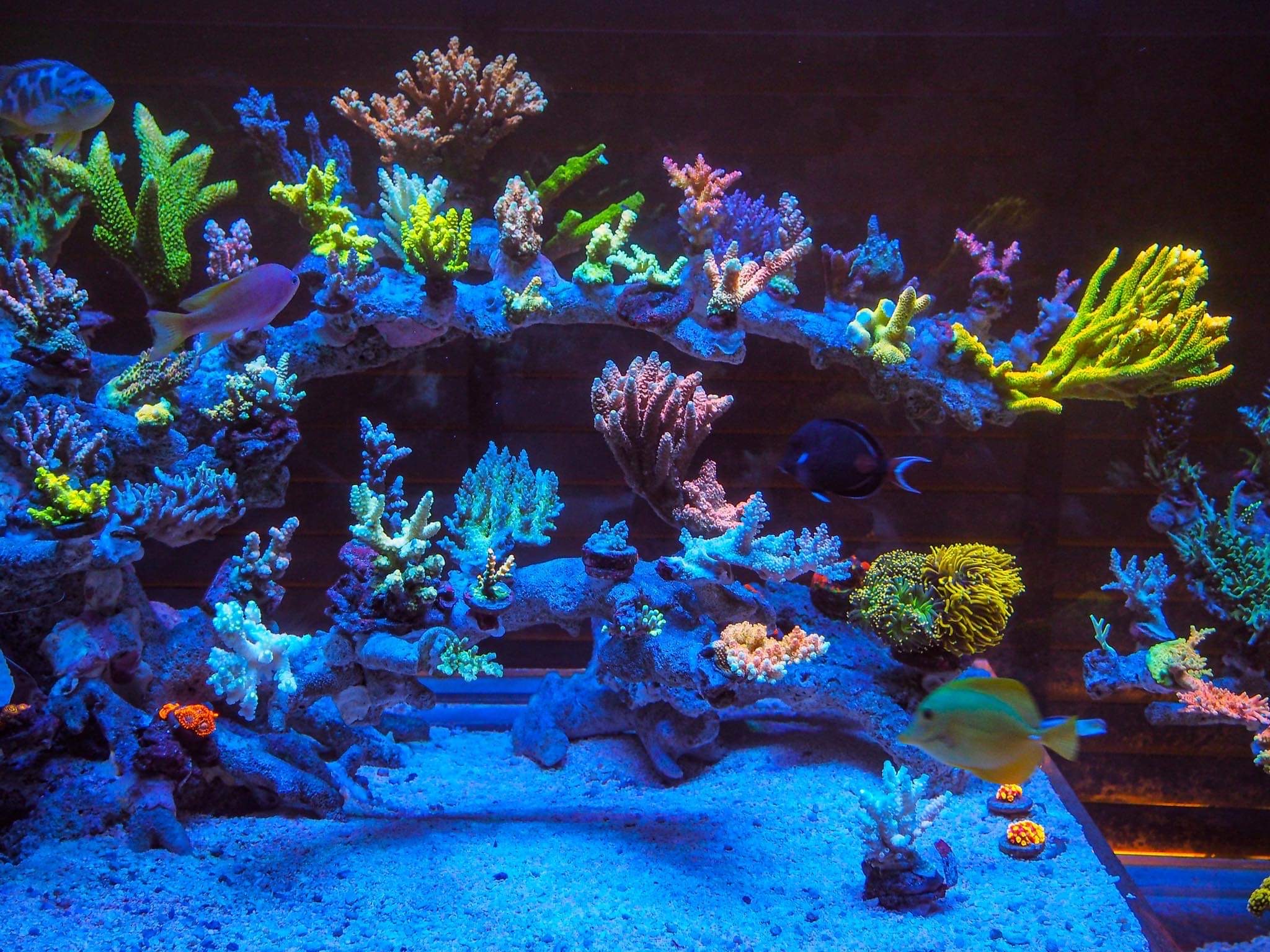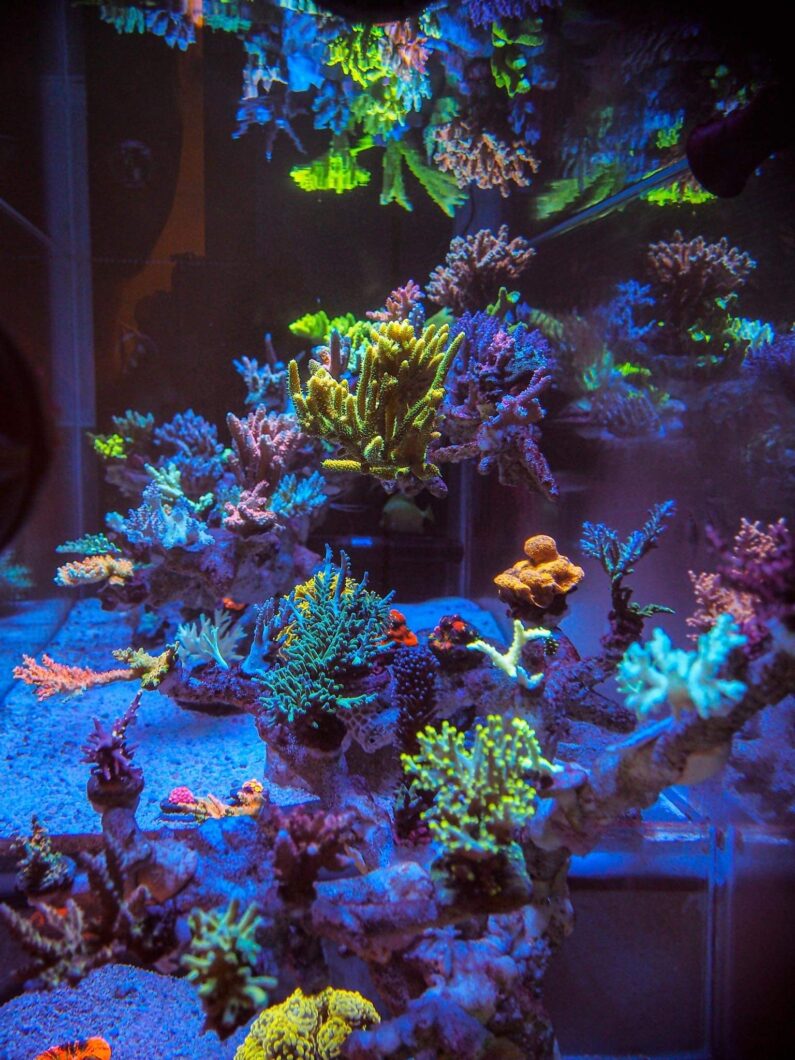 ATLANTIK iCON FEATURES:
Intelligent Connectivity
New free Orphek iCon App for both IOS and Android
The best spectrum ever developed by us for optimal coral growth, color pop & health
78 customized high quality, high efficiency 5w Dual-Chip power LEDs – total of 156 individual LEDs Chip.
10 optimized different types of Dual chip 5W wide range LEDs for maximum photochemical efficiency
Glass lens for all UV/violet LEDS!
1000% dimming control system (0-100% and 0.1-1% for Moon Cycle)
Moon cycle, clouds, acclimation, jelly fish modes in addition to your own programming
New additional awesome features for your corals and jellyfish
Six separated control and programming channels 
Pre-installed program for optimal coral pop color & growth
New improved heat dissipation and cooling system
Wi-Fi Supported by Bluetooth
Compatible with Wi-Fi/5G internet connectivity
Extra data security
Made of full body acrylic and high quality aluminum alloy
Comes Mean Well driver (model HLG-240H-48A)
Comes with a customized electric plug for your region
Comes with a hanging kit with no extra costs
ABOUT ORPHEK OR3 REEF AQUARIUM LED BARS
Our OR3 Reef LED Bars are the greatest solutions:
For supplemental light coverage.
For supplemental fluorescent color.
For boost of coral color pop, health & growth.
If you like to mix LED Bars to get your desired light spectrum/ layout.
If you want to have the best quality LEDs - since ours are 5W dual core chip LEDs.
Our awesome Reef LED Bars available are:
OR3 Blue Plus/ OR3 Sky Blue/ OR3 Reef Day Plus/ OR3 UV/Violet
Sizes available/LEDs quantities
OR3 60 (60 cm / 24 Inch / 18 LEDs of Dual Chip 5Watt )
OR3 90 (90 cm / 35 Inch / 24 LEDs of Dual Chip 5Watt)
OR3 120 ( 120cm / 48 Inch / 36 LEDs of Dual Chip 5Watt )
OR3 150 ( 150cm / 60 Inch / 42 LEDs of Dual Chip 5Watt )
We would like to thank Mr. Tang Go for trusting Orphek all these years, for sharing his experiences and projects and for his passion for Nature and the hobby! ขอบคุณ