Atlantik iCon Reef Aquarium LED Light First Impression and Reviews by Clients worldwide.
Our newest launch has already arrived to clients' home and they are operating over their tanks.
We are happy to start getting pictures from them as they are sharing in our facebook group!
We are bring to you today unboxing photos, before-and-after photos of corals and reef tanks with different layouts so you can see what you will get when purchasing our products!
They are also giving feedback which we are forever thankful and feel that it is important to share here.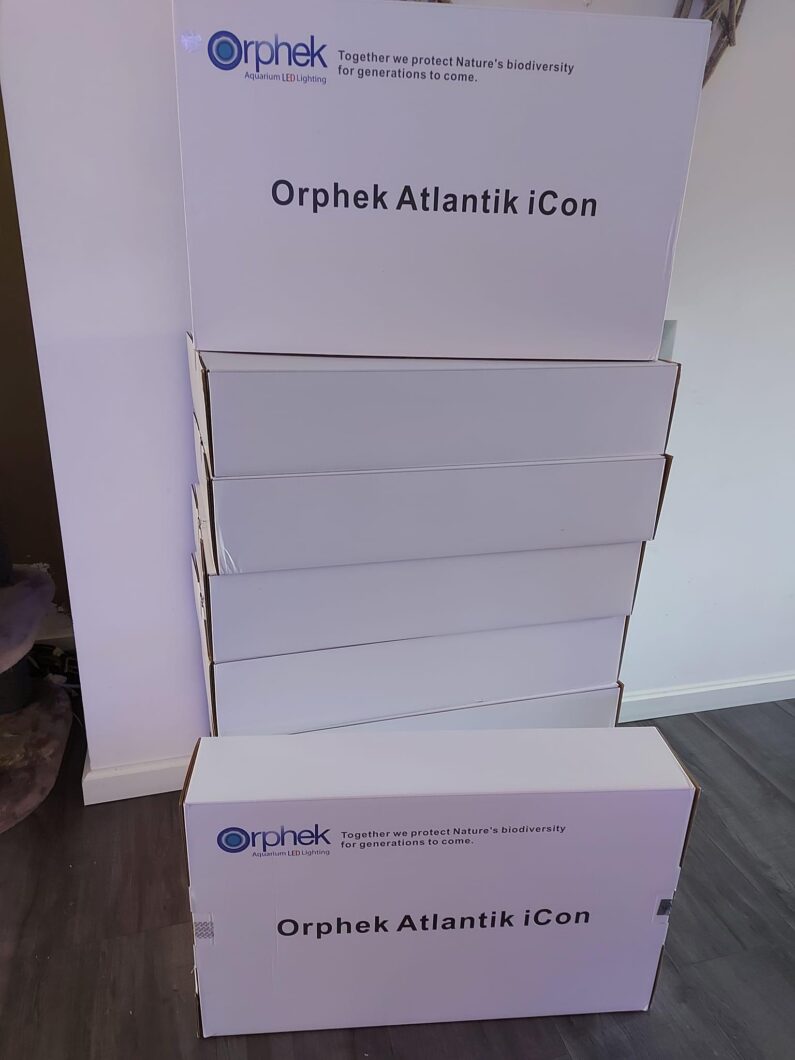 So, today we start with:
Orphek iCon first impressions by Gary Wilkinson UK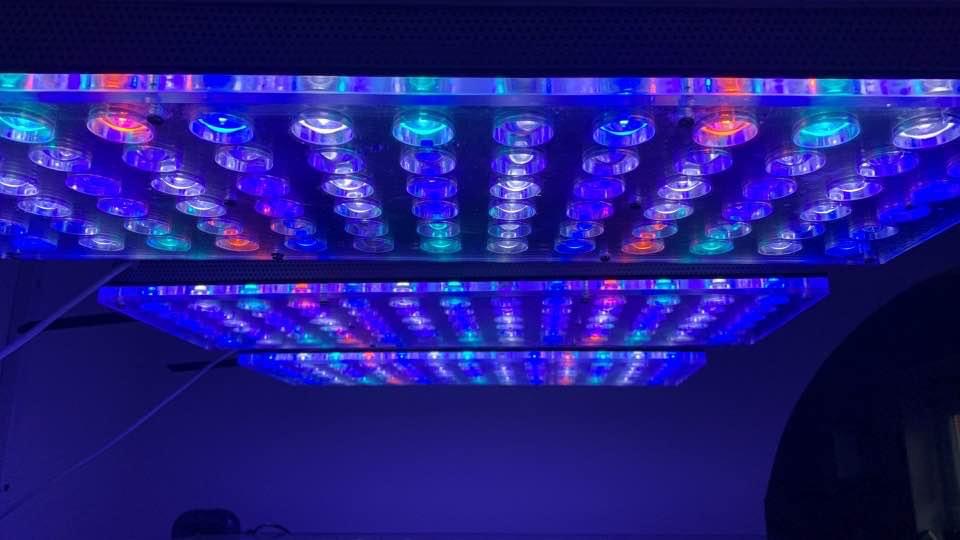 "I have updated my Original Orphek Atlantik units, originally V2.1b later the V4 LEDs and now iCon control boards."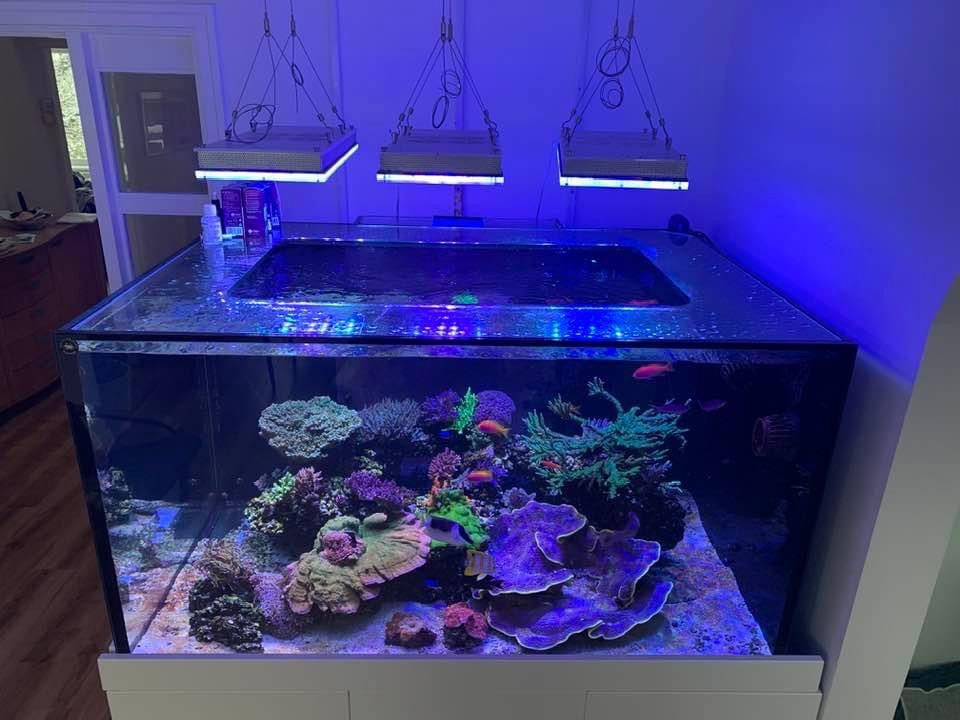 He continues...
"At the same time I have changed to  the iCon aluminium tops and new fans. 
Orphek provided a very useful clear booklet, how to exchange the control boards, the only thing I would add is if your first attempt to pair the unit to your network, first come out of the app and then press the reset button."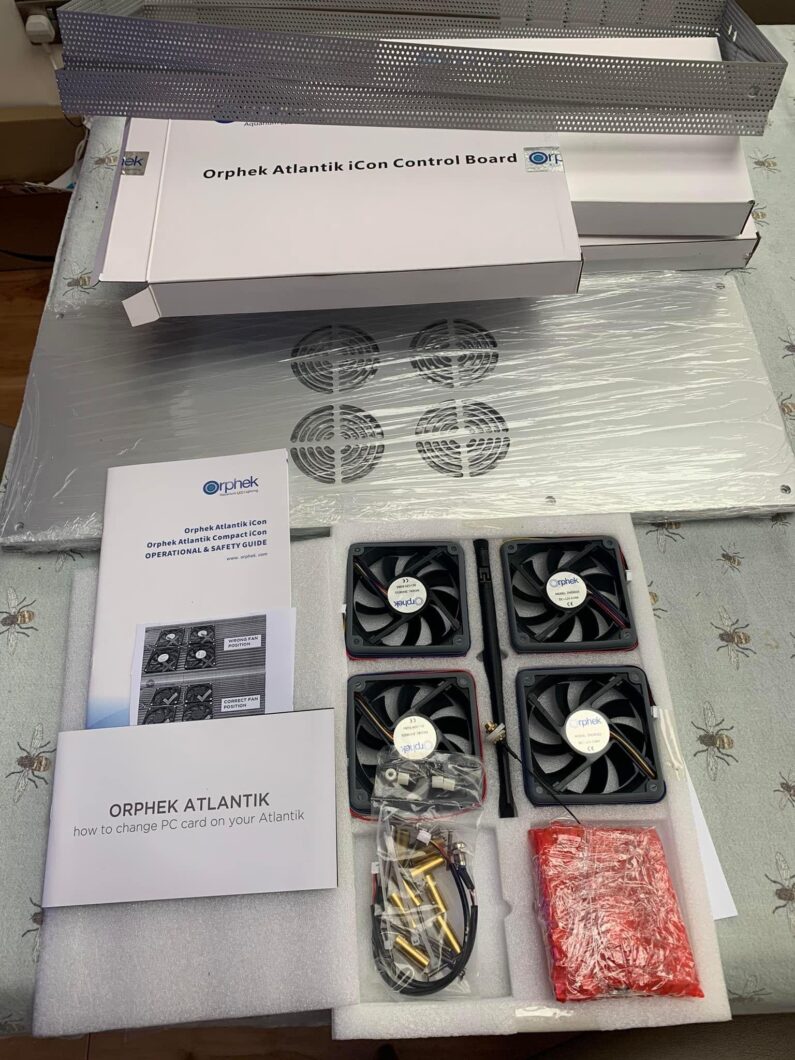 "It took about 40 mins for each Atlantik unit. Pairing the lights as a group was very easy.
The lights run very cool with the new tops and fans, you also get some metal posts to link the aluminium sections The lights are running <30C even at max power, this is important for the life of the emitters."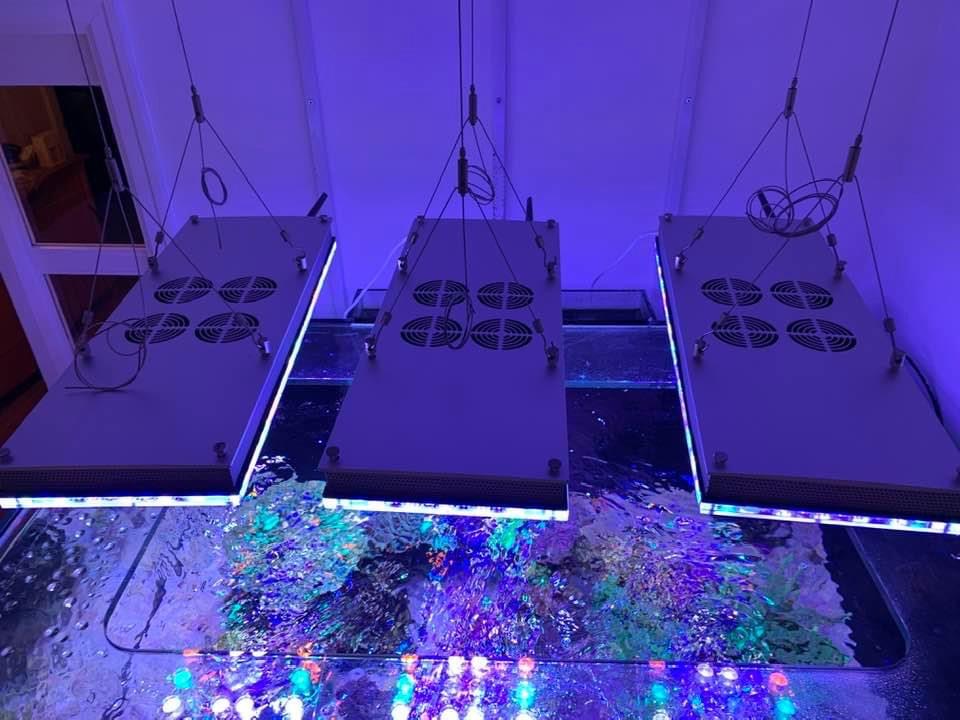 Setting:
"I have done the standard Helios program, used the cloud setting and engaged lunar mode 
An unexpected change was that the light looks crisper, which is strange as it's the same LED boards 
So far no glitches with the program the Bluetooth works well, it more user friendly than the older gateway network."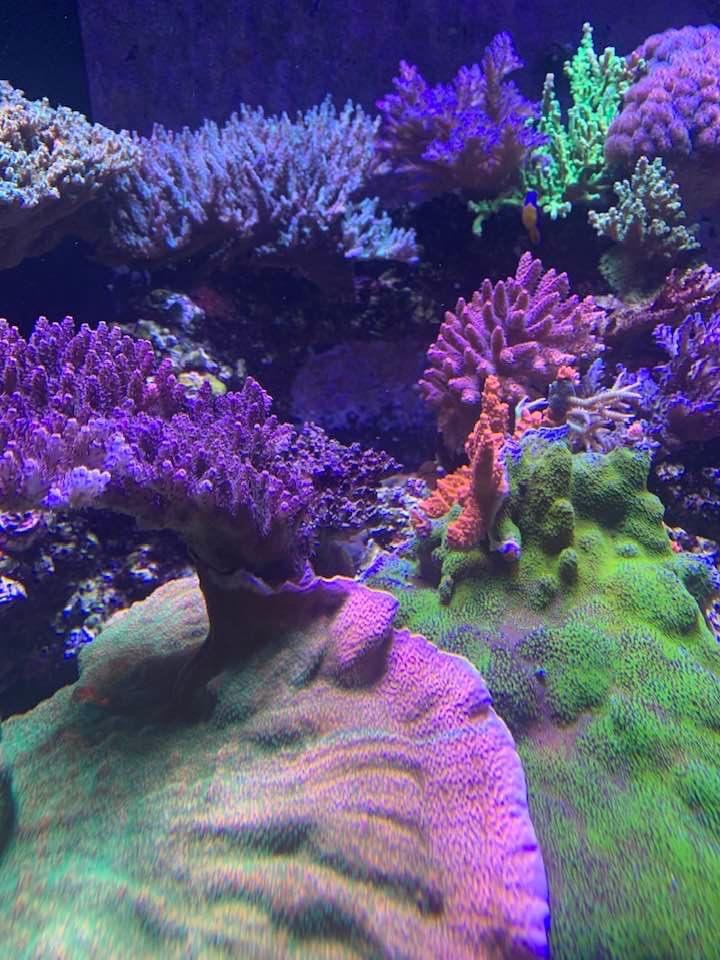 And he concludes:
"Lunar mode is shown on the right, this photo is taken at full moon, the channels used are 1 3456 missing out 2"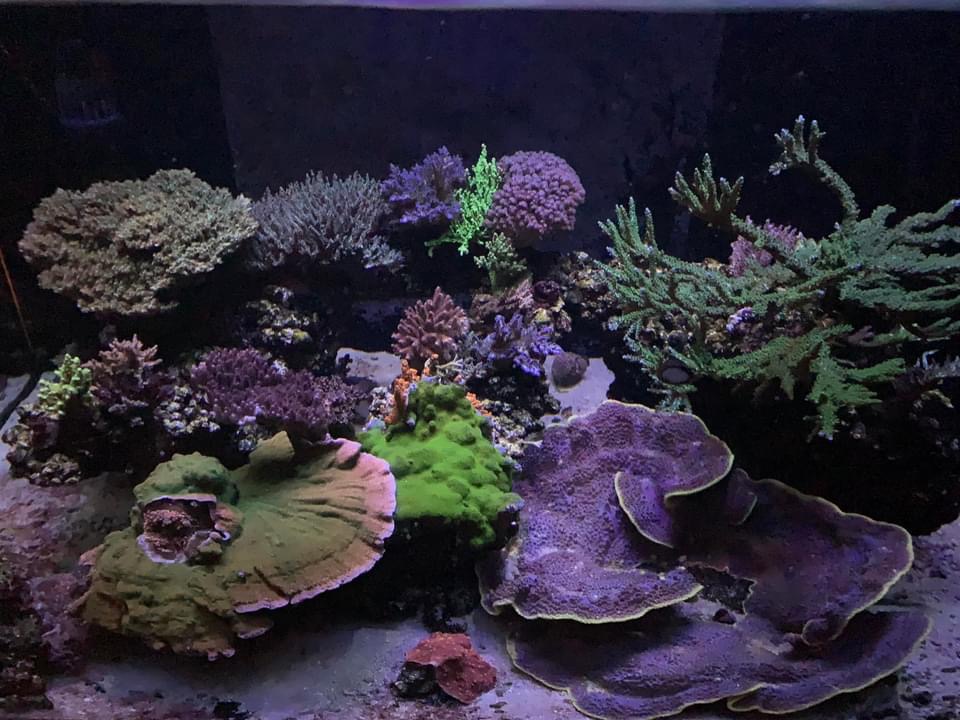 MantisReef Here is a super quick shot of the display, I have been using Orphek V4's for about 3 years now. Changed them all out with the Icon upgrade 3 months ago. Really not bad at all, did all 5 in an afternoon with a little bit of help.
Read more : https://www.reef2reef.com/threads/new-orphek-atlantik-icon-led-light.862468/page-8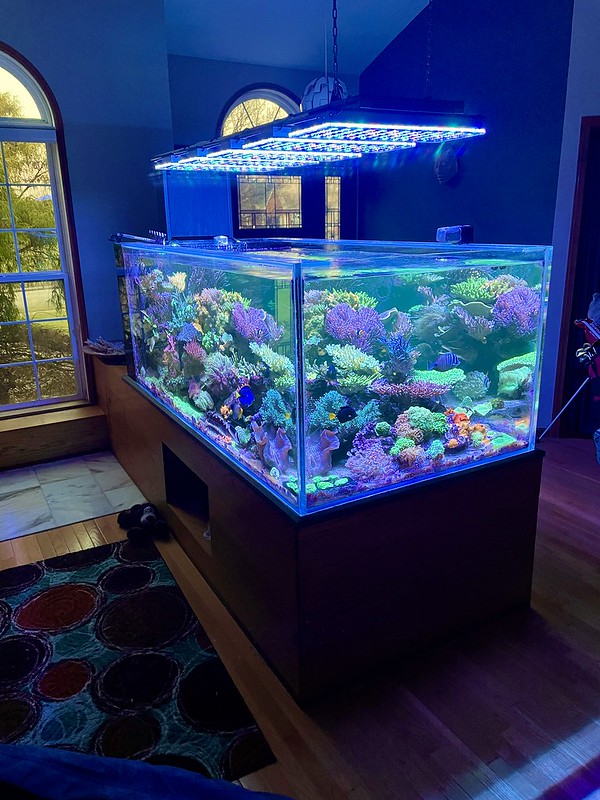 BoneDoc full tank shot One thing I really like with the Orphek is how good they look ABOVE the tank. It really makes for an overall pleasing aesthetics if you don't already have a canopy to hide your lights. Even the BRS team noted how good they look overall above the tank in their lighting showdown.
Read more: https://www.reef2reef.com/threads/new-orphek-atlantik-icon-led-light.862468/page-7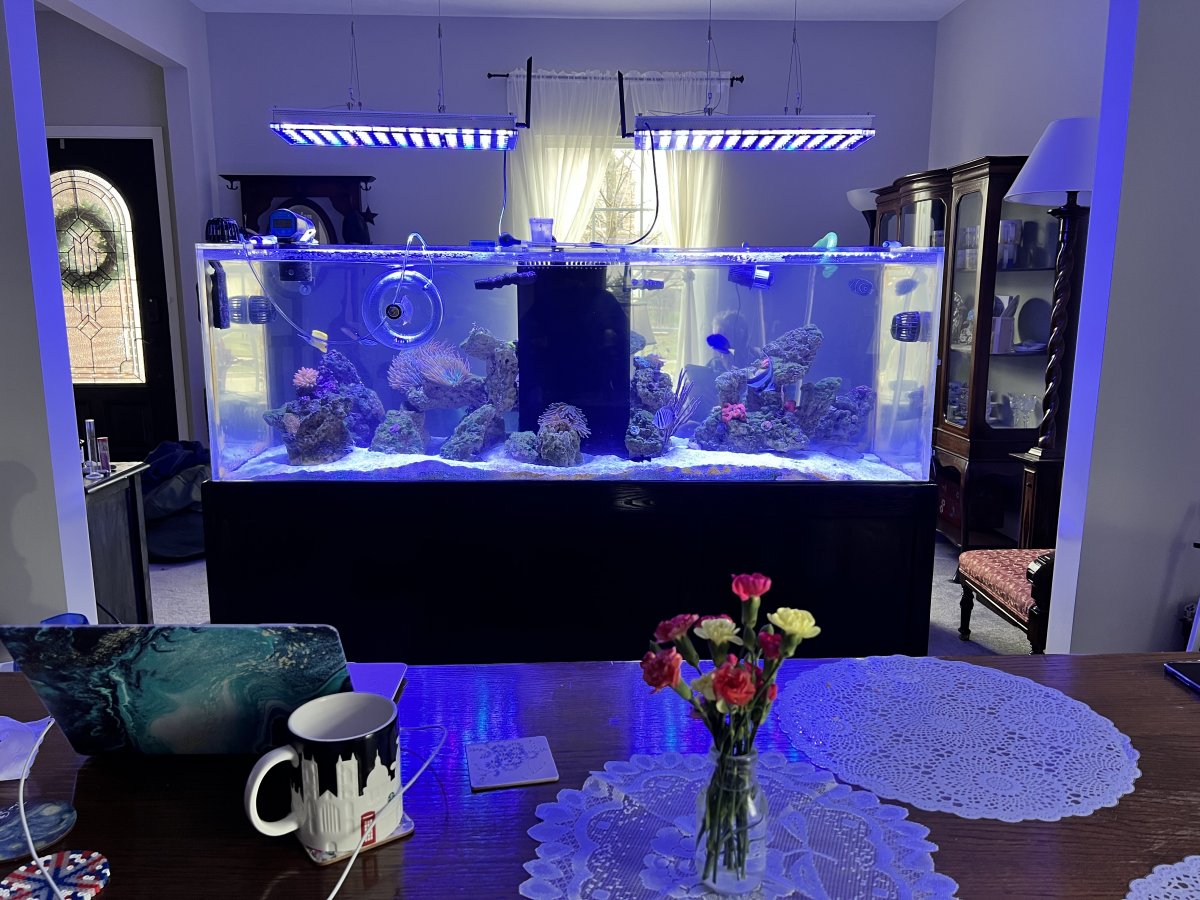 hart24601 I fully upgraded my orphek including the aluminum top. Now my situation is different because channel 3 had burnt out but here is senseye before/after par. Sorry if posted this here already I forgot which thread
read more: https://www.reef2reef.com/threads/new-orphek-atlantik-icon-led-light.862468/page-4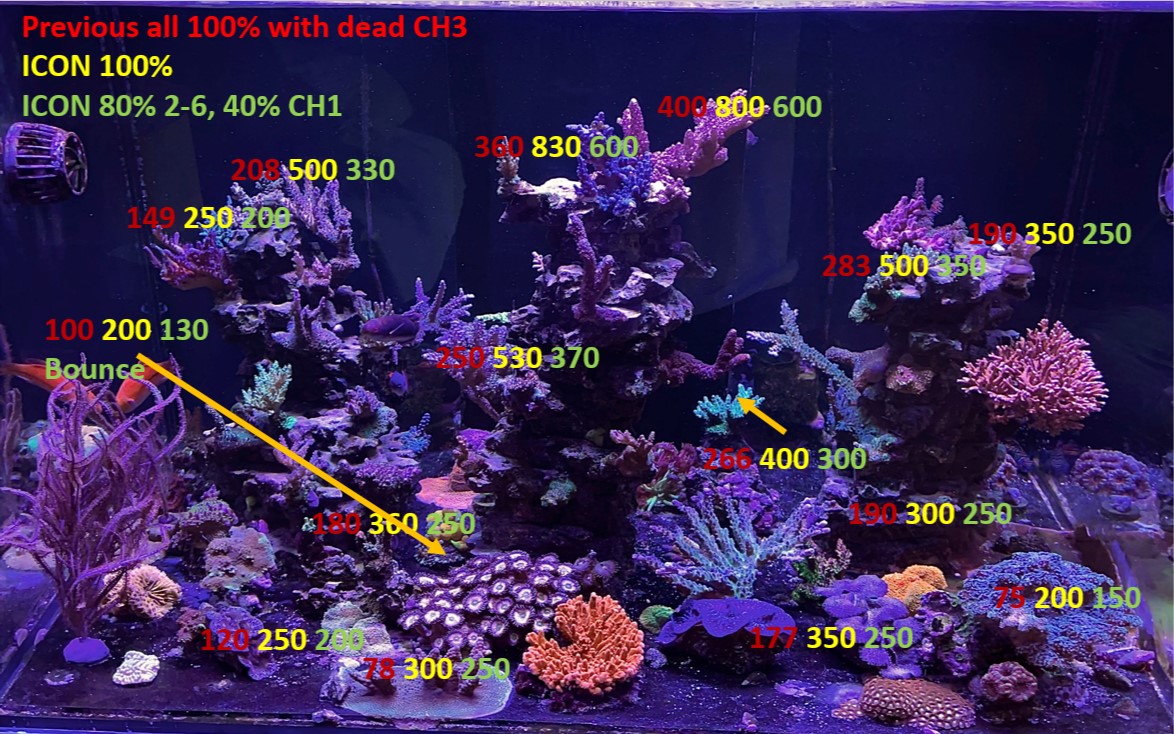 "Atlantik iCon Compact : Daniel Ruttimann Switzerland"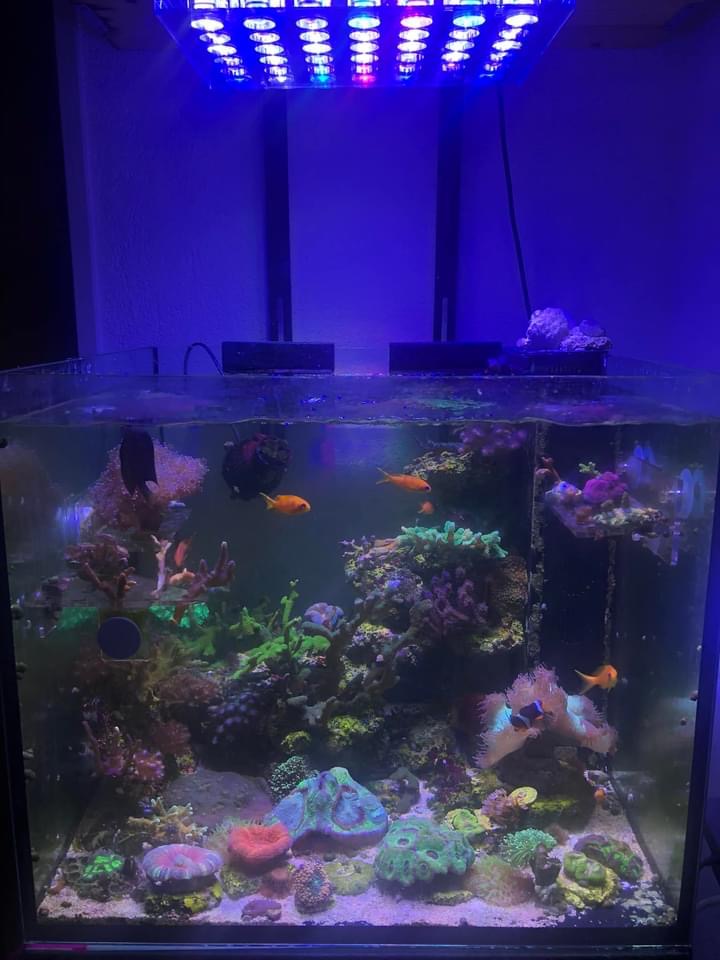 "Orphek Atlantik iCon arrived to Russia for Christmas"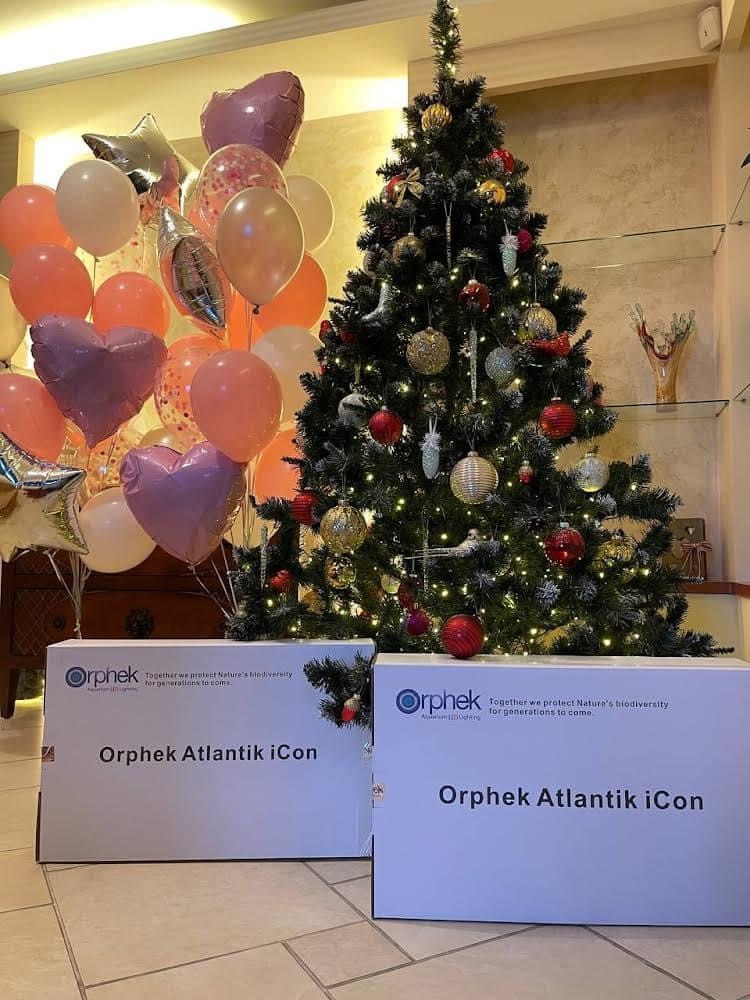 Robert brillantes USA:
"3 years in,  can't deny the results. As I looked into my empty tank 3 years ago and waiting for the arrival of my Orpheks. This is what I envisioned. A full blown SPS Dominated 600g system with platter size colonies!  Glad I made the choice of going Orpheks!"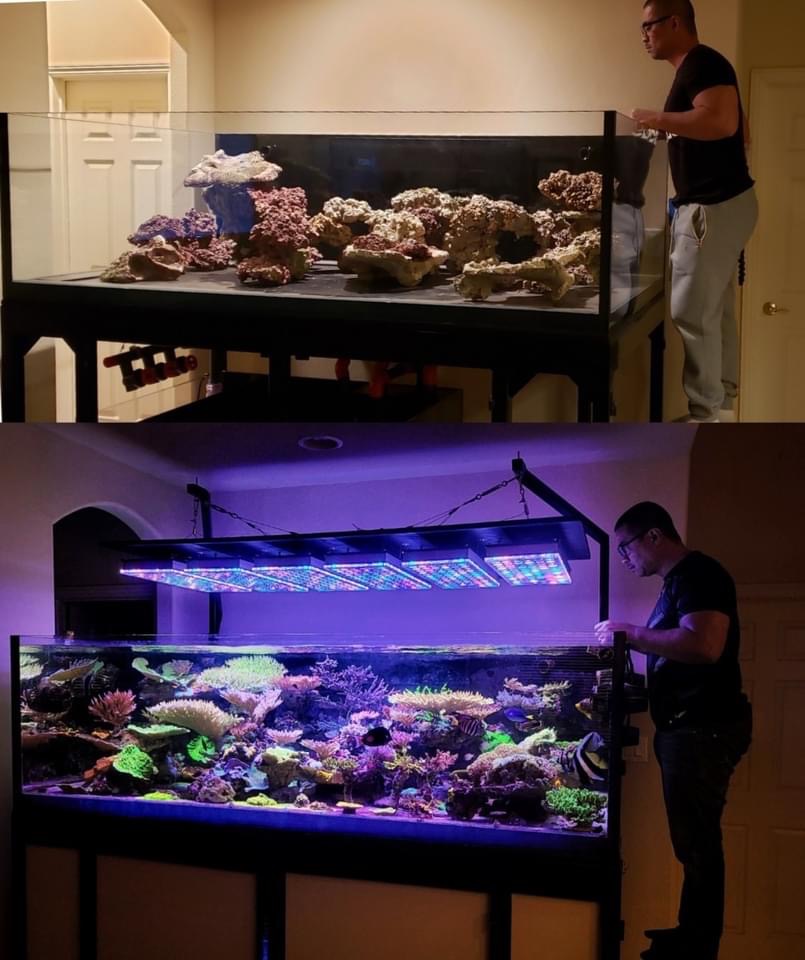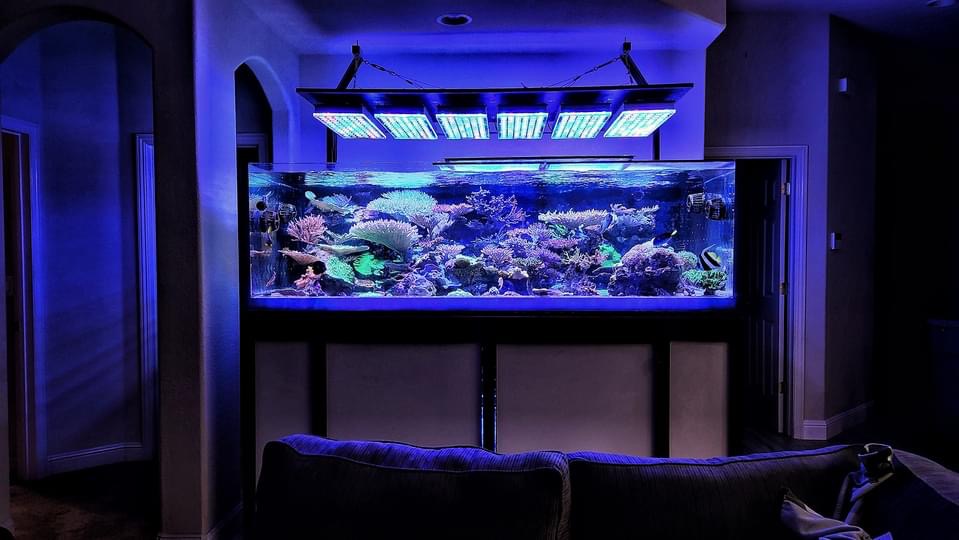 Mike Corcoran USA:
"Happy night time, looking through an Orphek lens"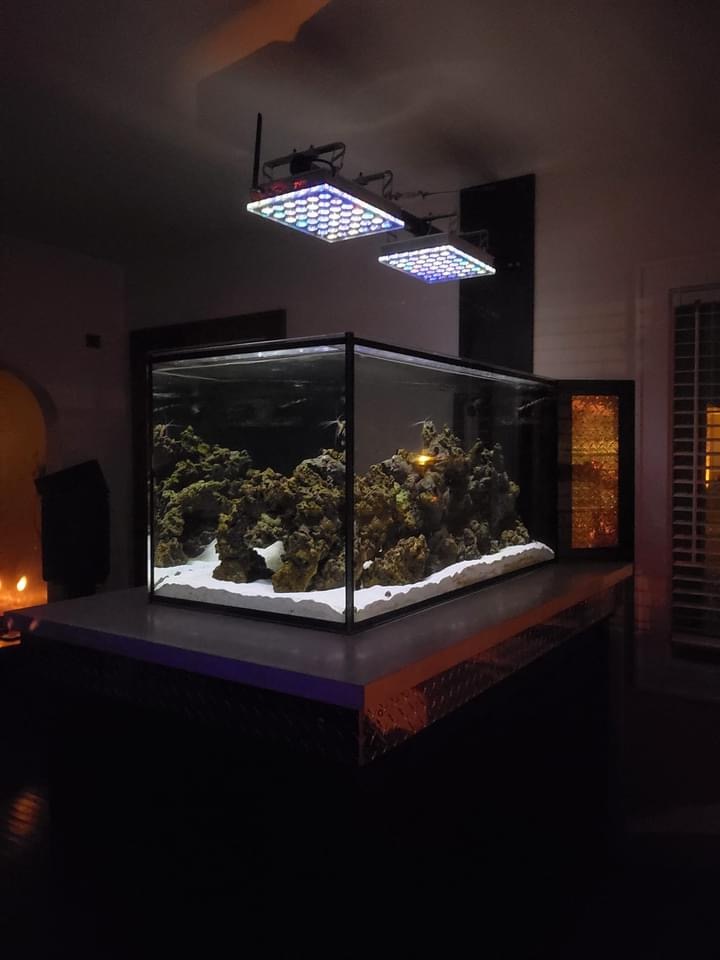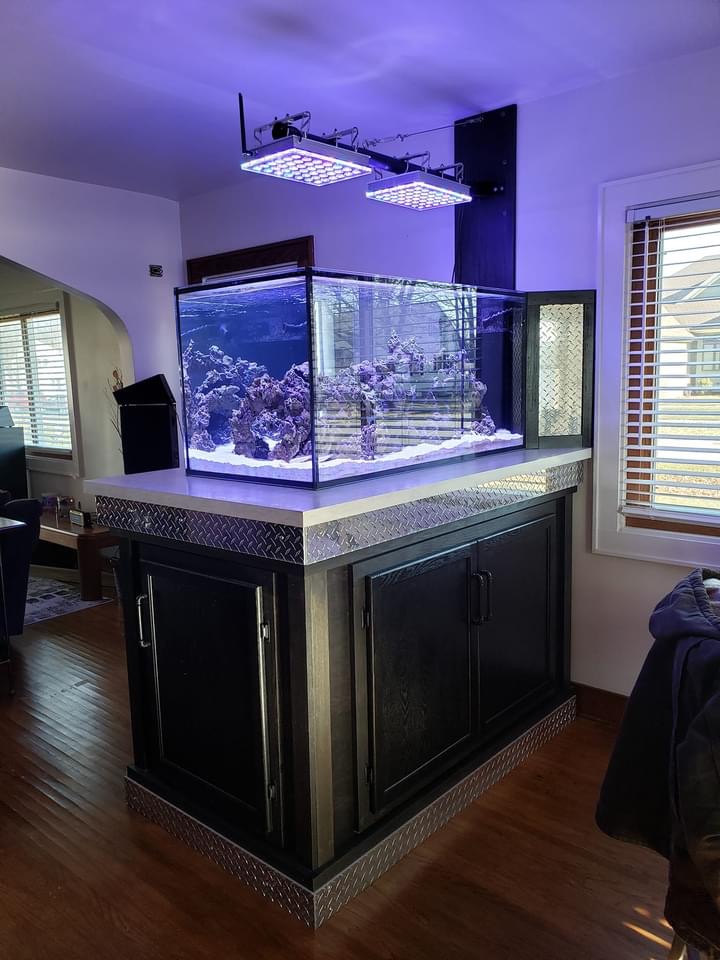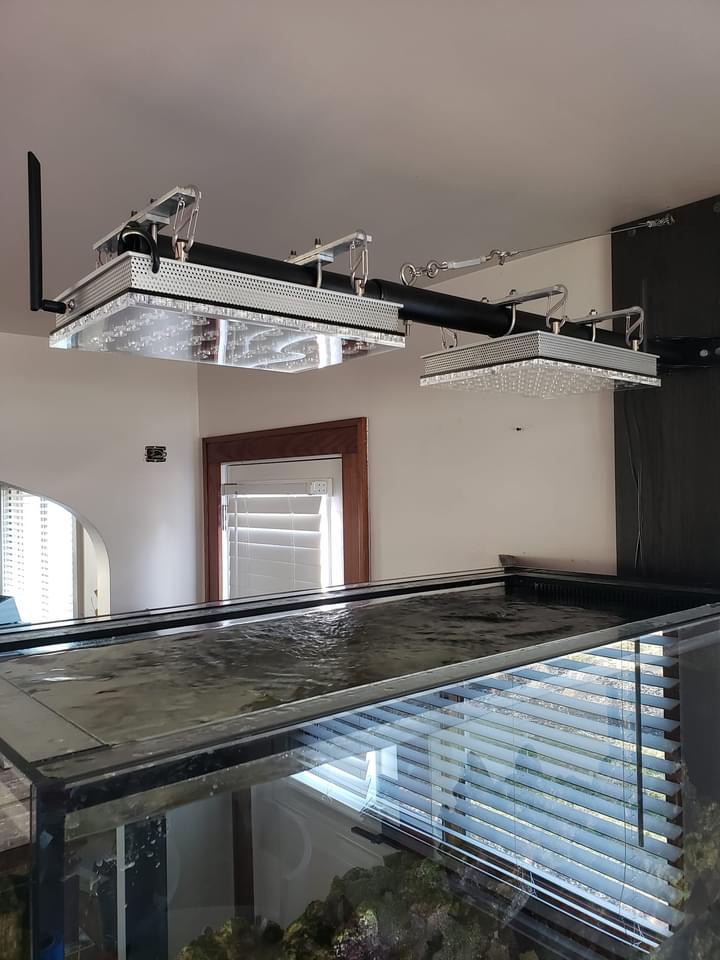 Gary Sansom:
"Finally got my icons installed yesterday, first pics is the XR15 blues along side the OR3 sky blues then the Icons and OR3's and last pics OR3's on their own."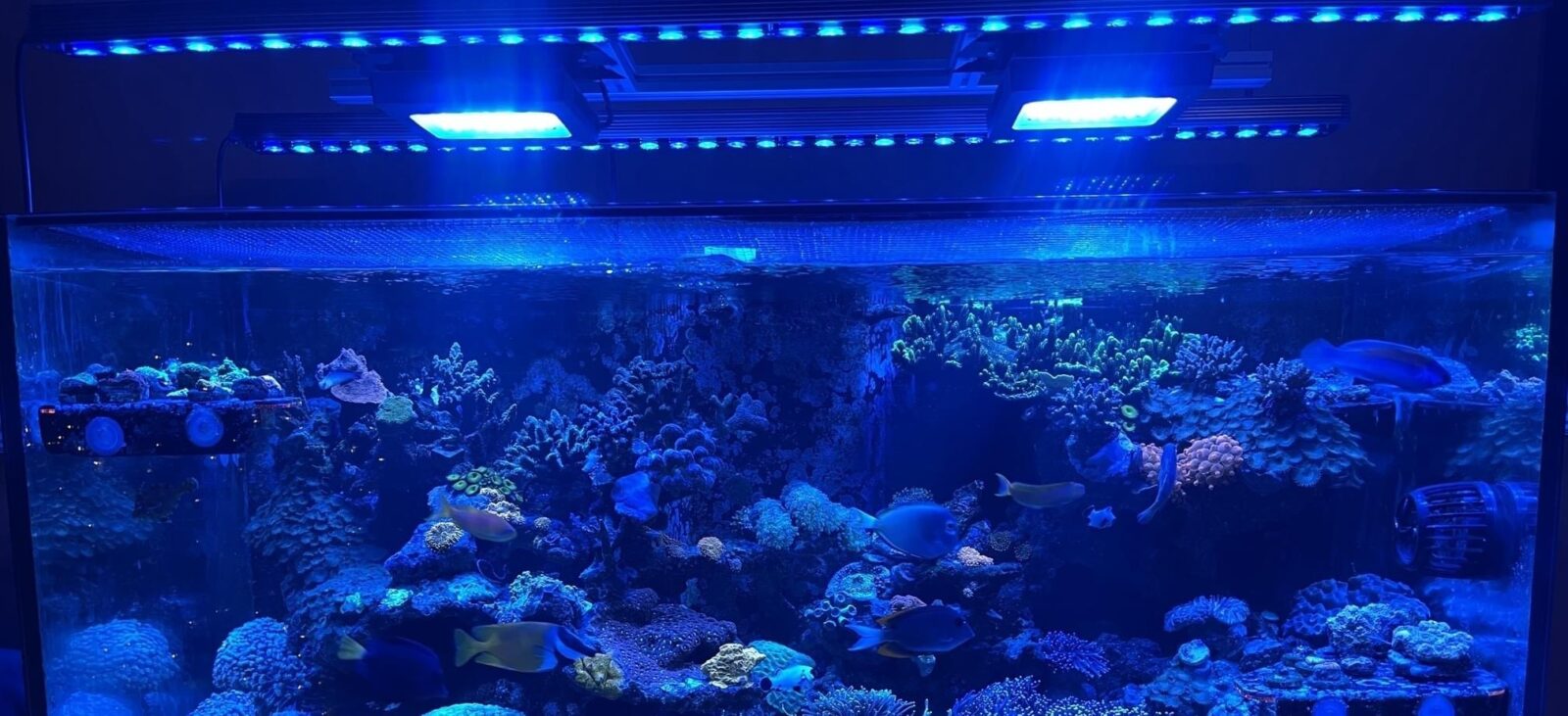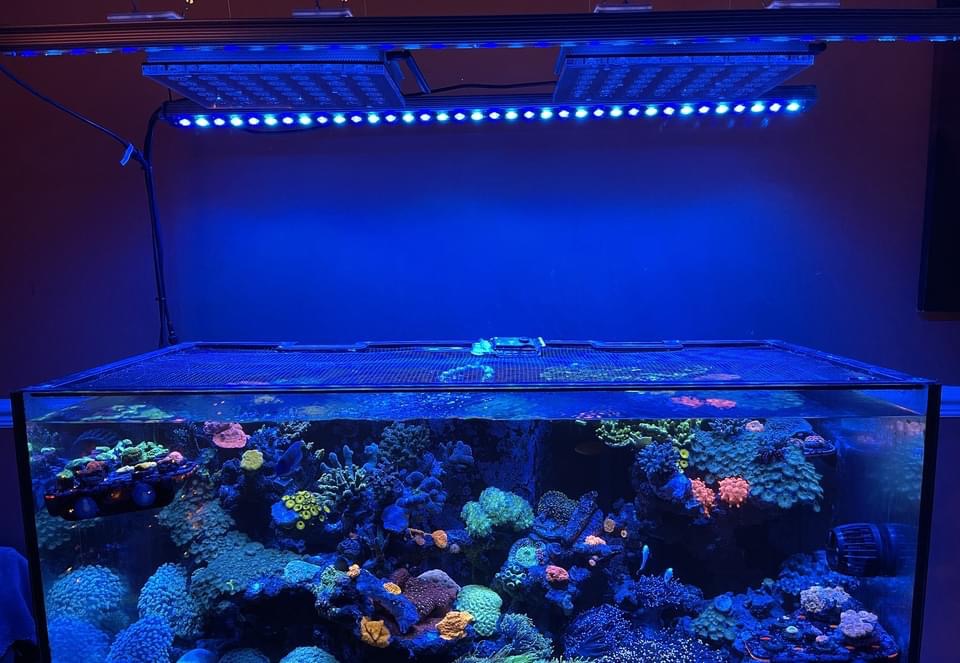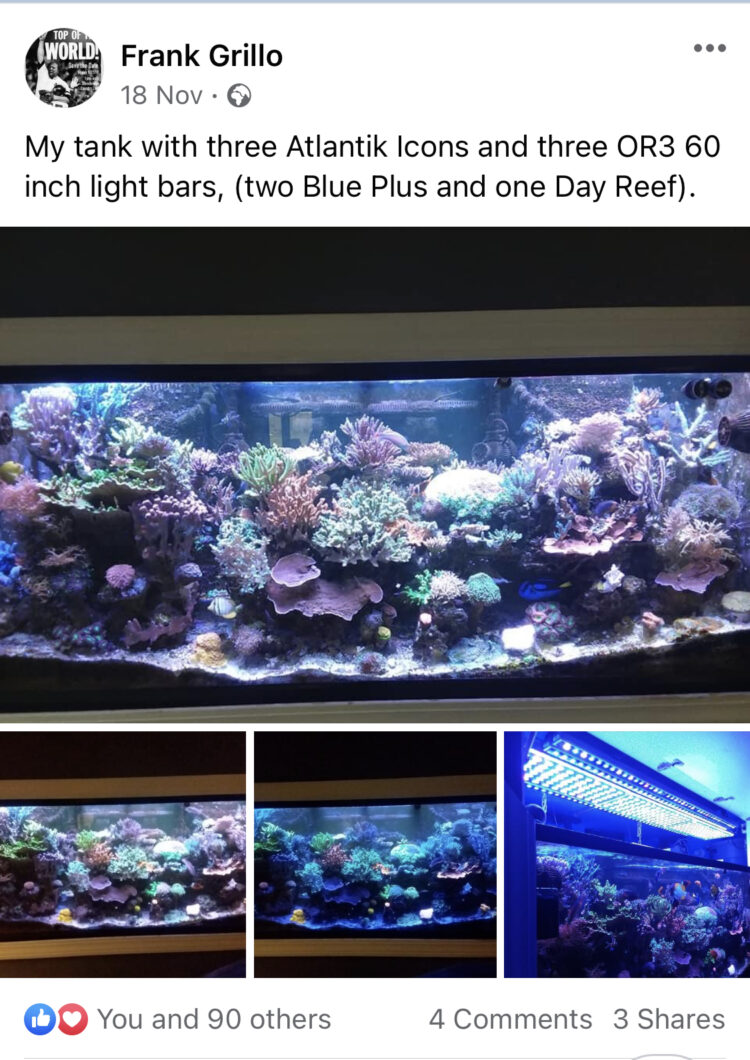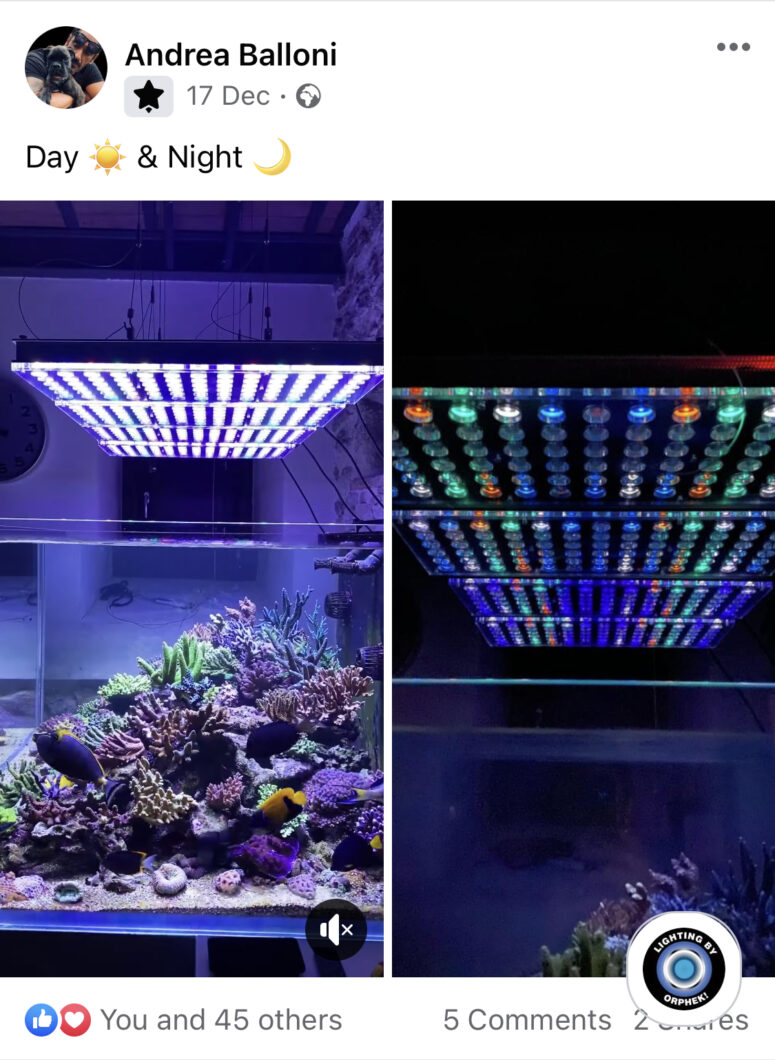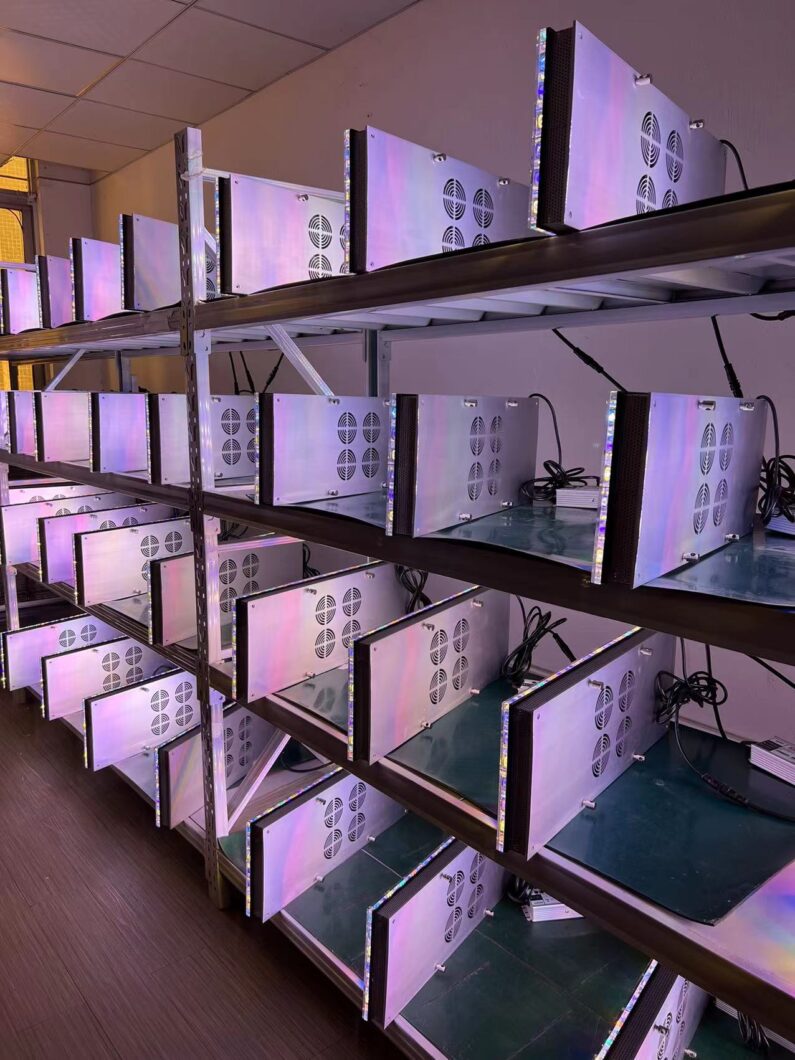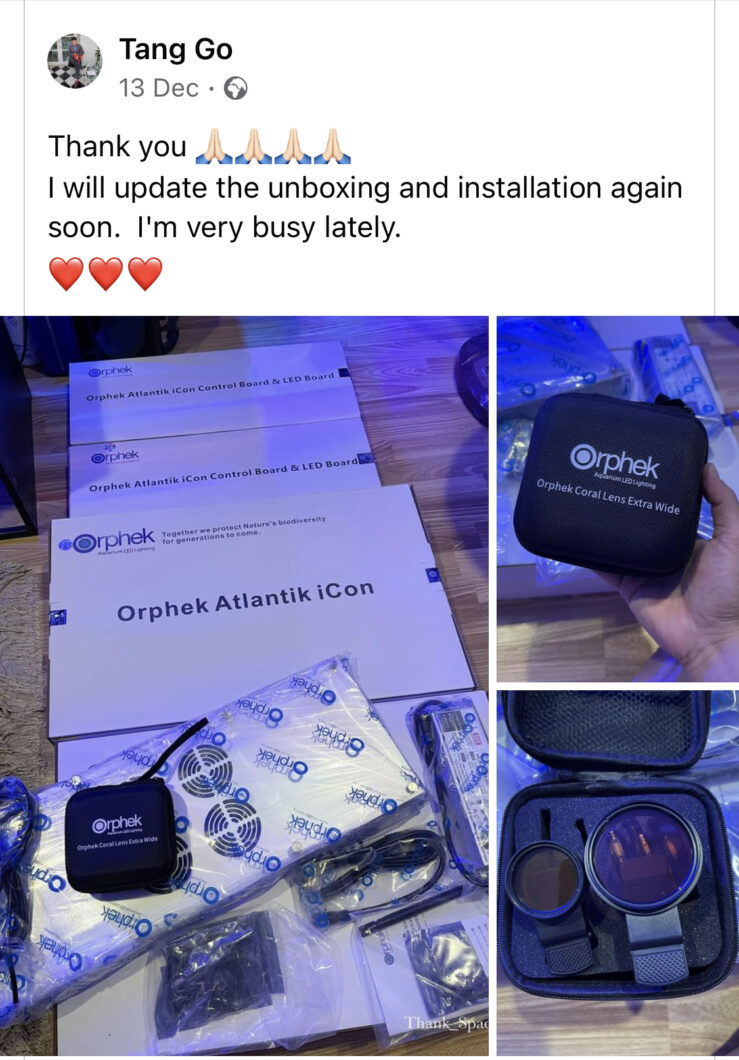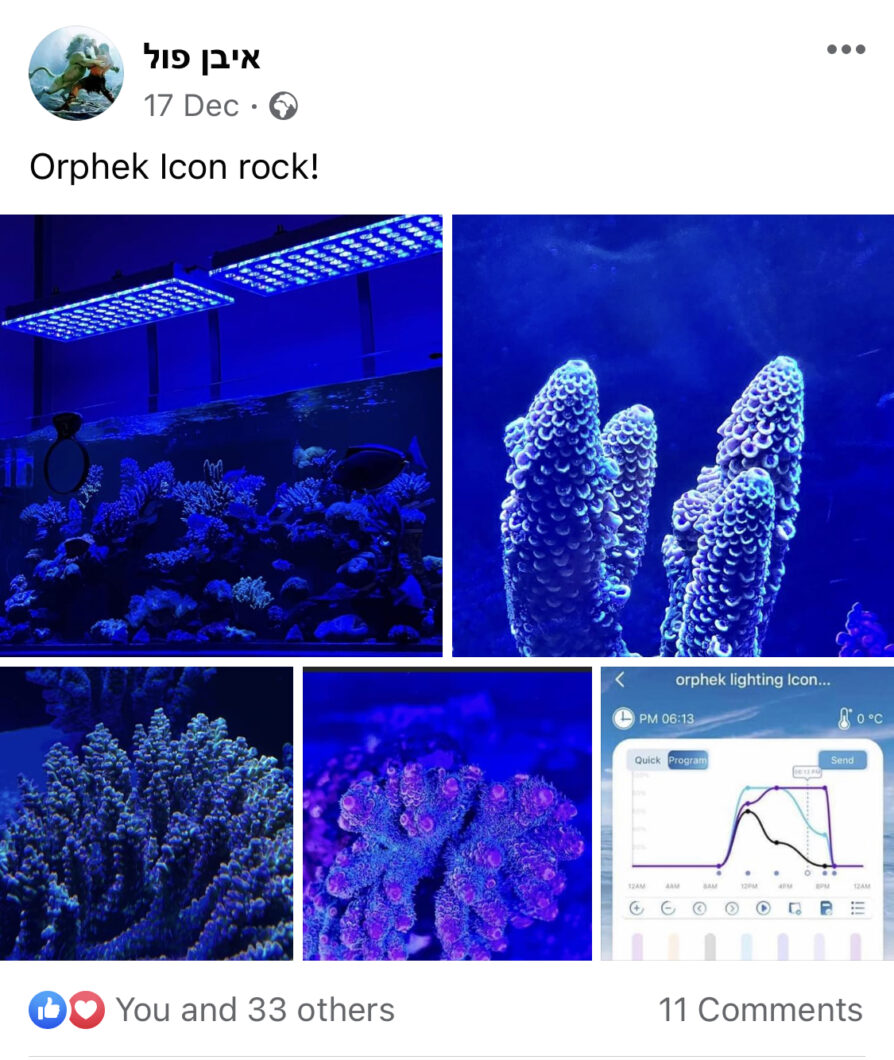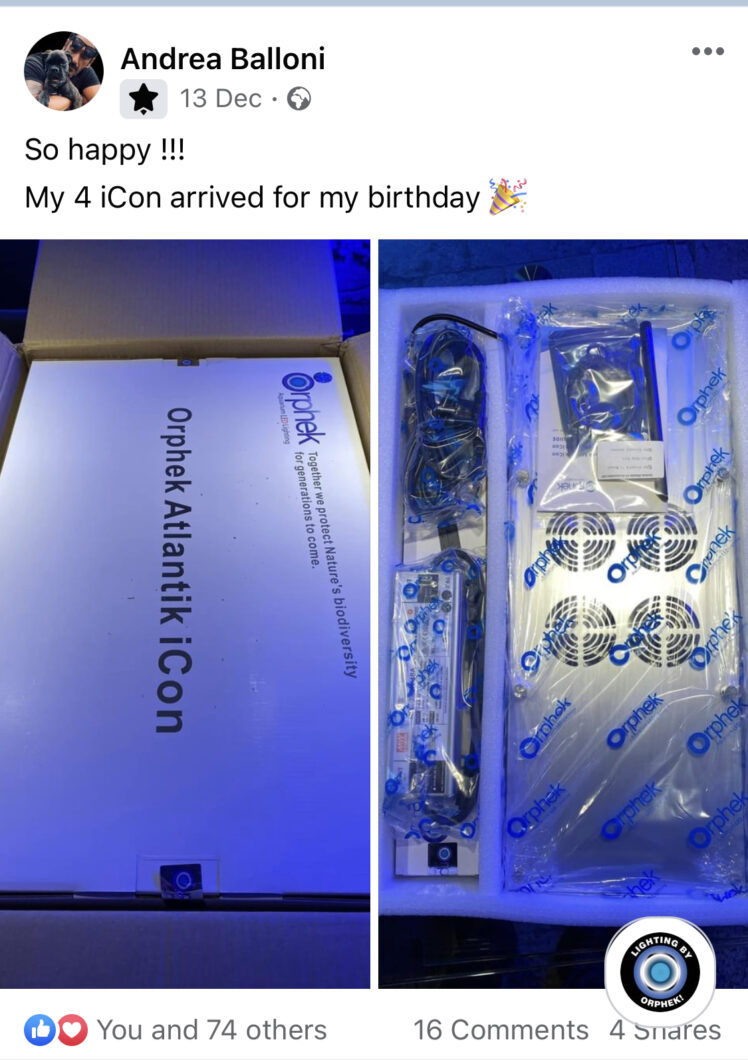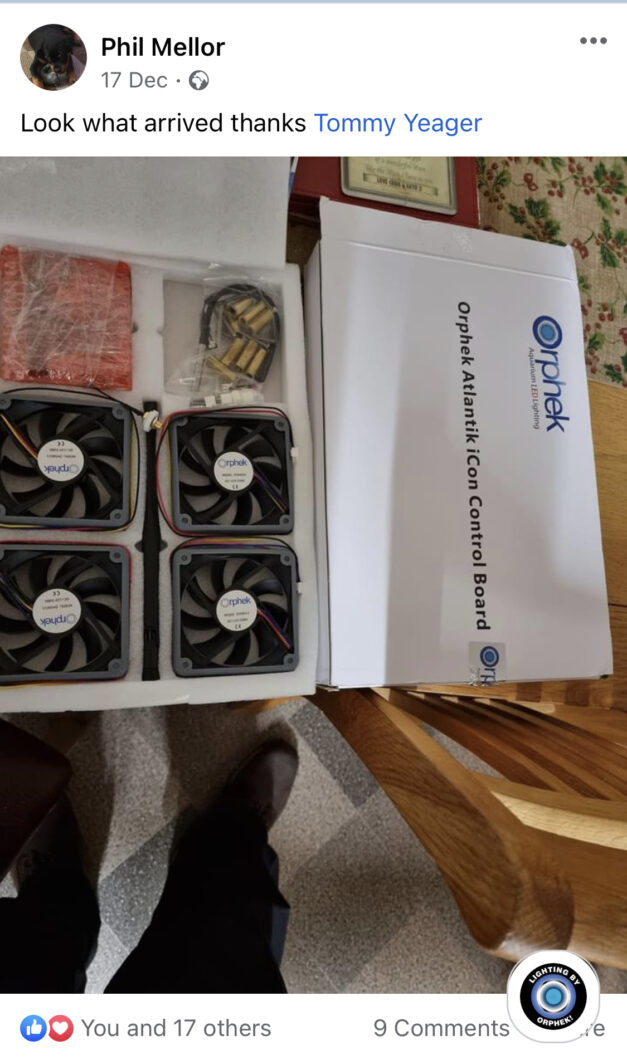 Thank you all for sharing your passion for the hobby and for Orphek products with all of us!
*All photos taken from Orphek social medias or sent to us and proudly published here.
Asian tanks to die for:
Orphek OR3 Reef Aquarium LED Bars combined with other brands and other Orphek LED Lighting solutions:
Great posts you might have missed about the OR3
Orphek OR LED Bar highest economic efficiency in the market (euro per watt)!
*Pls notice that OR3 Reef Aquarium LED Bars is an improved version of the OR2, but these articles with OR2 are worth checking because it says a lot about the current product!
The Best 2022 Reef Aquarium LED Bar with Dual core 5Watt !
ABOUT OR3 – 2022
Our new model OR3 – 2022 comes with NEW LEDs! Orphek is worldwide recognized by being the leader in LED Aquarium lighting solutions capable of delivering products that provide perfect intensity/efficiency.
What does it mean?
It means you are getting the same LEDs we are offering in our Atlantik V4 fixtures! It means you are getting new customized high efficiency 5w Dual-Chip power LEDs that are even more technologically advanced, therefore more efficient!
Our new LEDs will last longer than the previous Orphek LEDs because we have improved its life span!! Running at 50% our new 2022 model 5w Dual-Chip advanced LEDs are more resistant to higher heat and it offers the highest PAR longevity with really minimum loss over the years.
Not only that, we have also improved internal lens to make sure you are getting the best Orphek LEDs!
More to read about OR3 – 2022 – The ultimate hybrid LED solution!
OR2 150/120/90/60 Reef LED Lighting X T5
Orphek has been offering panel style LED lighting solutions for the last 10 years, providing a highly diffused light source and delivering the perfect intensity and spectrum to the reef aquarium in the form of the Atlantik series.
Now combined with our OR3 you can get the ultimate spectrum as if you were using T5s!
The idea was to develop an affordable LED, offering a T5 – like coverage length of the tank, but has all the efficiency, spectrum choice and power associated with LED technology with the following benefits:
OR3 bar LEDs typically use 50% less power consumption than T5.
Unlike T5 bulbs, which need to be replaced very 6-12 months, LEDs require no maintenance.
There is no new acclimation period required for corals – there is with T5 replacement for new bulbs.
OR3 bar LEDs have an output of around 2 x that of a comparable T5 bulb – meaning less units are required to fully illuminate the aquarium.
OR3 heat sink is around 41C and the heat is dispersed upwards rather than heating the aquarium water.
Each OR3 bar has multiple LED color chips providing a balanced spectrum for each bar.
OR3 LEDs penetrate the water column giving better performance at depth, providing a shimmer effect to give the aquarium a sharper, colorful visual appearance.
OR3 bar LEDs come as standard in 2 spectrum choices with customized options available for special order.
Just 2 x OR3 bars, a combination of 1 x Reef Day Plus and 1 x Blue Plus will deliver PAR of ~400 at the surface and ~250 + mid aquarium mounted 20cm above the water level.
If you loved the Atlantik V4, you will love the next generation: Atlantik iCon and Atlantik iCon Compact, our newest launch!
Posts about Atlantik iCon:
Orphek Acessories:
If you wish to read about/buy our Orphek AURA High End Acrylic Mounting Arms for Aquarium:
If you wish to read about/buy our Orphek Universal Fixing Bracket Kit:
If you wish to read about/buy our Orphek Coral Reef Aquarium Lens Kit:
If you are a distributor, shop, online shop, Public Venue we are ready to take your order!! We have stock! Don't miss the opportunity!