Orphek is launching the star of the Amazonas - The new Amazonas 960 iCon with Intelligent Connectivity and 1000% dimming control!
This year Orphek took a leap into the future upgrading the Atlantik series to  Atlantik iCon LED Light / Atlantik iCon Compact.
Both products are already a huge success because they are coming with the most advanced dimming control of the market, offering 1000% dimming control system 0-100% and 0.1-1% for Moon Cycle!
This means that Orphek is the first and the only company in the world today offering an LED light with a real full spectrum natural moonlight!
Today we happy to announce that we are also introducing the iCon technology to our Amazonas series and launching the Amazonas 960 iCon!
AMAZONAS 960 iCON is THE STAR of the Amazonas series because it is one of the most versatile and most technologically advanced of all Orphek Aquarium LED light solution!
In addition, the new tech is now also available for planted aquariums and many other awesome applications!
SCROLL DOWN TO SEE ITS INCREDIBLE FEATURES, A QUICK VIDEO, APPLICATIONS AND MUCH MORE!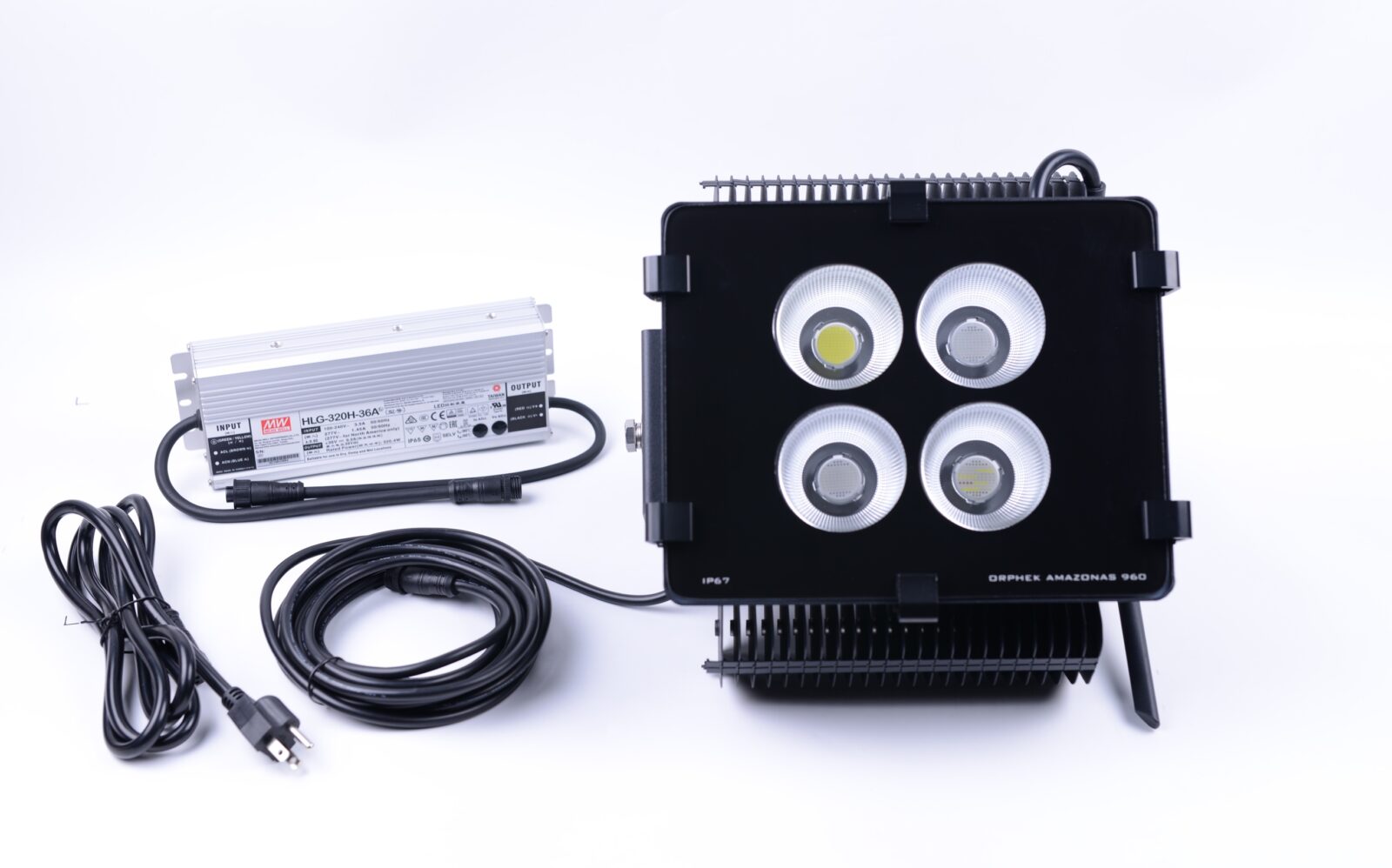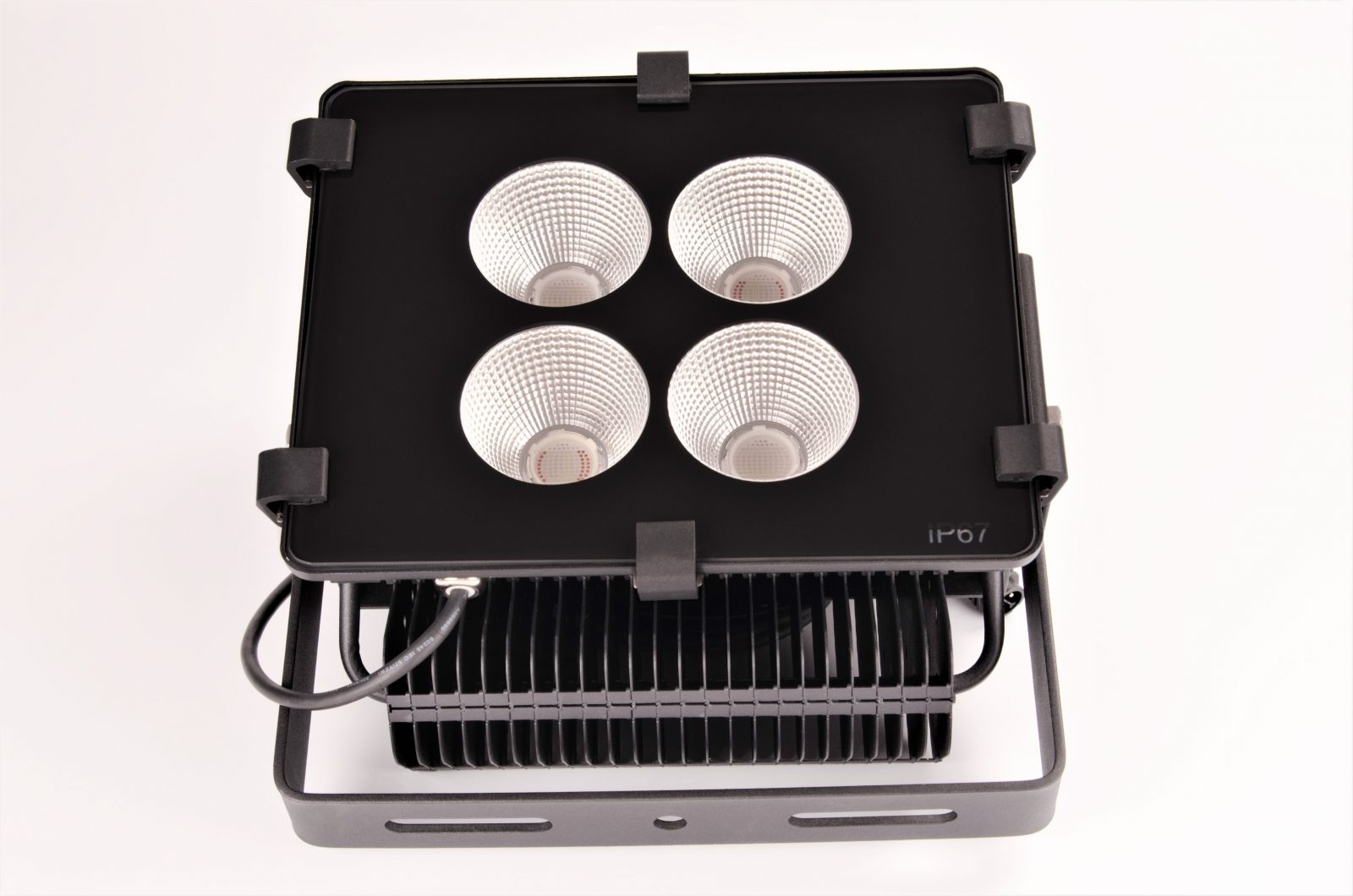 Perfect spread & blend for wide/ cube SPS & LPS aquarium
Most powerful 320Watt and Wide Spectrum from true UV (380nm - 700nm)
Groundbreaking technology 1000% full spectrum dimming control system
Revolutionary Orphek matrix mix color 80W LED
Mesmerizing Sun shimmering effect
Advanced Intelligent connectivity
Exceptional durability IP67 certified - waterproof protection to the most extreme environments
Unprecedented & unparalleled versatility fitting several applications, layouts, environments with several customization options
Incredible easy mounting installation with plug and with adjustable rotational metal bracket, extremely stable and reliable - You can easily install it on the ceiling, walls and other locations by adjusting the different angles (180 degrees) to meet your different needs.
Go now to Product Page for all details or continue to read here!
TAKE ANOTHER LEAP INTO THE FUTURE
Amazonas 960 iCon combines cutting - edge technology with the best Orphek spectrum, to render the most natural, easy-to-adapt and healthier aquarium environment, while enhancing its beauty to the highest mesmerizing level!
AMAZONAS 960 iCON is a heavily build 320W LED Light, easy to mount and maintain, IP67 waterproof, with no fans (therefore silent), with Intelligent connectivity, with Orphek's revolutionary matrix mix color 80W LED, with incredible shimmering effect, with 4 high quality aluminum reflector cup options, compatible with both IOS and Android and with 380nm true UV LEDs.
Take a pick at this quick video that we made it for you!
Applications:
SPS/LPS coral reef salted water tanks/ Planted freshwater aquariums
Designed to enhance beauty of both natural and synthetic compositions.
Designed as a direct replacement for 400 - 600 watt metal halide systems.
Customizations according to the light design project
Public venues / Private aquariums
Perfect for wide, cube SPS/LPS aquariums /deep cylinder tanks
Perfect for coral farming
More incredible features:
Plug and play technology - effortless part's replacement for simple and easy light maintenance.
Intelligent Connectivity - friendly technology, operating through Orphek awesome new App., compatible with both IOS and Android, voice control and many other cool features.
Wi-Fi / Bluetooth - with iCloud support, 5G internet connectivity, high speed response, extra data security.
IP67* waterproof - heavily build to last and to perform even in extreme environments/best quality raw materials and sealant solutions.
Protection against water and liquids, up to and including immersion in up to one meter of water
*IP67 represents one of the highest levels of protection offered by an IP rating. This rating provides complete protection against ingress of dust and airborne particles.
High quality aluminum housing and bracket, temperate glass cover, 5m/16.4ft) connector cord, waterproof connectors, weather fastness surface treatment, anti-corrosion, anti-rust & anti-yellowing.
180 degrees built-in rotational U bracket mounting
Offers perfect contact between fins and conductivity panels to ensure the best heat transfer.
Passive cooling (no fans) - quiet improved thermal flow and dissipation of heat.
High Quality Aluminum Reflector Cups: 15/30/60
High Quality NEW Orphek 90 Aluminum Reflector Cup
Sun shimmering effect (like the metal halide shimmer)
Customizations
We help you recreate Nature and enhance the beauty of your areas displayed by offering a versatile light solution with more than one application of integration of light source.
Amazonas 960 iCon versatility offers possibilities for customization of features to better fit to the requirements of your project.
It is designed to enhance beauty of both natural and synthetic compositions. You tell us, we customize it for you!
If you have a lighting design for a shark tank, for penguins, for Mantra rays or any other living creature or plants we can customize the spectrum for you!
Please contact us for customization and quotation!
LEDs & Spectrums
The Orphek revolutionary matrix mix color 80W LED
Amazonas 960 iCon comes with:
Each 80 Watt LED comes with 80 units of 3 Watt diodes
11 deferent types of LEDs to create the most perfect white LED or Blue Spectrum
To see all LEDs and combinations for REEF/ FRESH WATER OR GO TO PRODUCT PAGE
Revolutionary, Powerful, Efficient, Versatile, Durable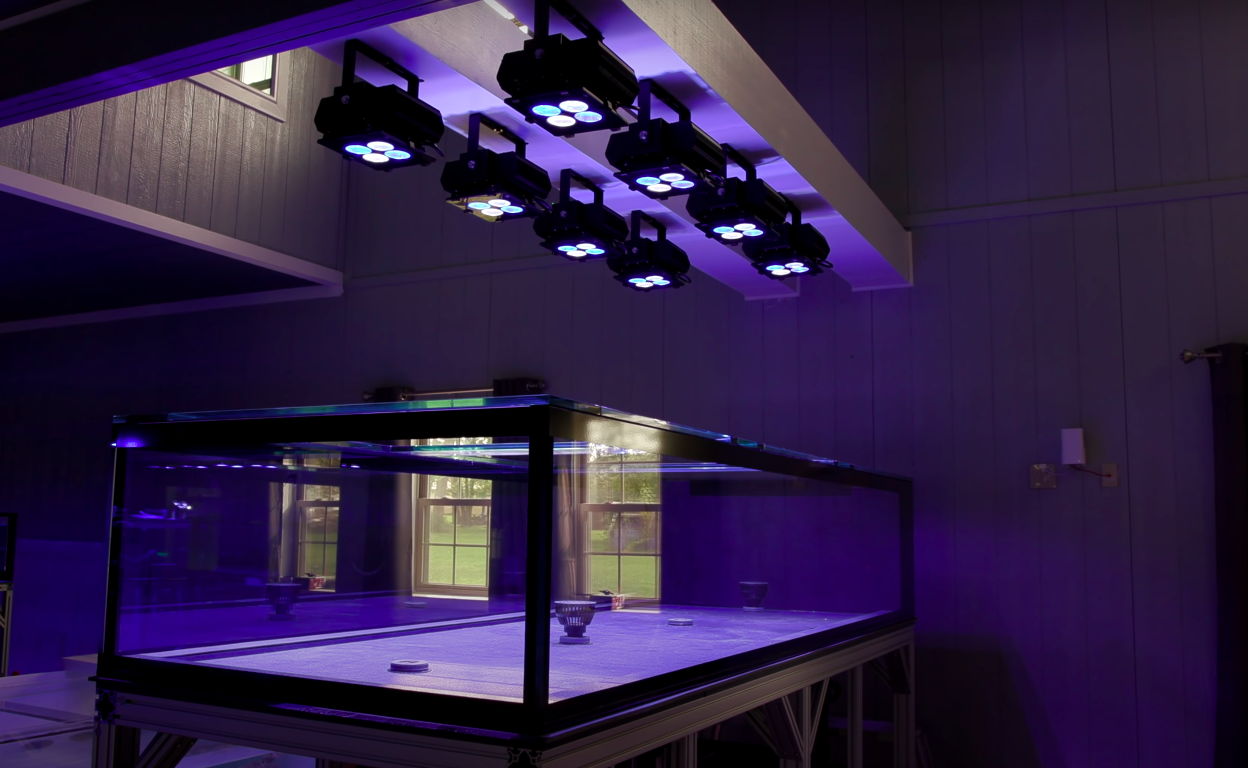 The primary design goal targeted commercial installations, zoos and public aquariums, but it is also fantastic for private aquariums.
Utilizing state of the art components combined with Orphek's ability to target the exact spectrum that photosynthetic creatures require, the Amazonas 960 iCon delivers significant light penetration and plenty of coverage which allows for direct 1 to 1 replacement for large older technology inefficient lighting systems.
We have told you a lot about this new Orphek product, but there is a lot more to see!
To get all specifications, detailed information of all features, including all about iCon tech and App., LEDs ratio/maps and spectrums GO TO PRODUCT PAGE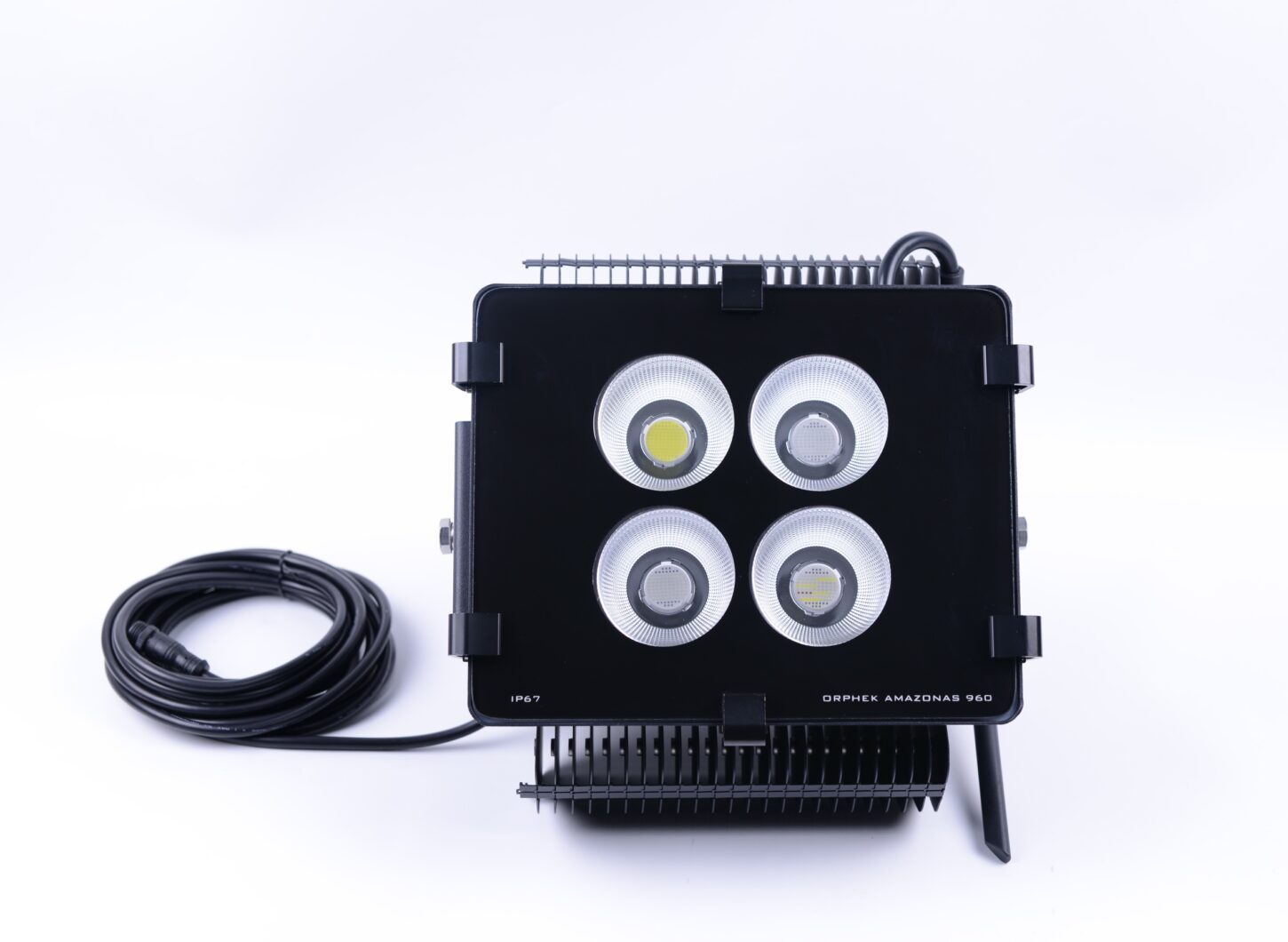 ---
AMAZONAS SERIES
In this line there are 4 products available: AMAZONAS 80, 320, 500 and now 960 iCon.
Each product suits different sizes and depth of habitats and areas.
Orphek is more than happy to provide assistance in finding the best Amazonas LED lighting solution for you!