Since the very beginning of Orphek, Public Aquariums have been a passion of its founders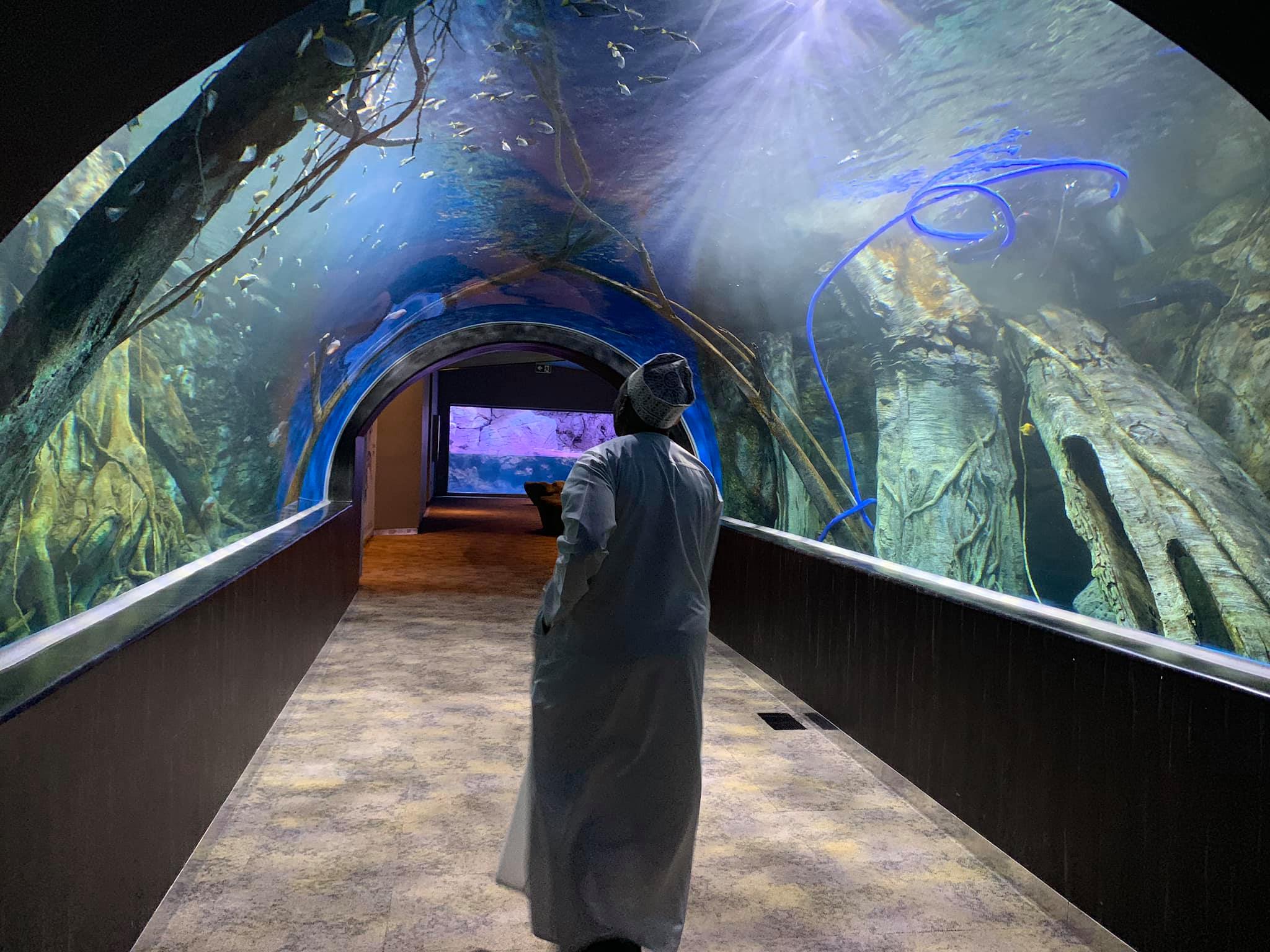 In today's post we will address to a personal passion of Orphek's founders - Public aquariums.
Orphek founders are really passionate about public aquariums. During their holidays they try to squeeze a visit to the local public aquarium when they can. But visiting is not the only way Orphek founders find to express their love for public aquariums.
Since its foundation, Orphek has been focusing in technological development projects of LED solutions specifically for them.
Orphek is also the very first to customize its production to meet their expectations. In this way Orphek could over the years be an active part of public aquariums, not just a visitor.
So, today we will plunge into the wonders of Middle Eastern marine life, explore their environmental educational sustainability and conservation initiatives, and be mesmerized by their breath taking public aquariums and scientific research centers. (we will travel the world, so stick around for the next posts)
We also want to showcase these awesome projects because we have been proudly partners and collaborators!!
We hope you enjoy this as much as we do!
Orphek presence in the Middle East and Asia
For many years Orphek has been chosen as a LED Lighting supplier of many projects in the Middle East.
Orphek is in the 7 stars Burj Al Arab Aquarium (Dubai, UAE)
The 7 stars hotel – Burj Al Arab – located in the Capital on an artificial island in front of Jumeirah beach, offers unlimited access to the water park located at walk range, indoor pools and a private beach. Also inside the hotel you will find water fountains, geysers and huge aquariums that were built to offer a refreshing experience in this "paradisiacal oasis."
Orphek was chosen to be their sole supplier of LED lighting solutions for the hotel's aquariums resulting of its long settled reputation in the Middle East, and because the construction of this project demanded the most advanced technologies available in the market, due to its challenges and its ambitions to reflects on the quality of living with wealth.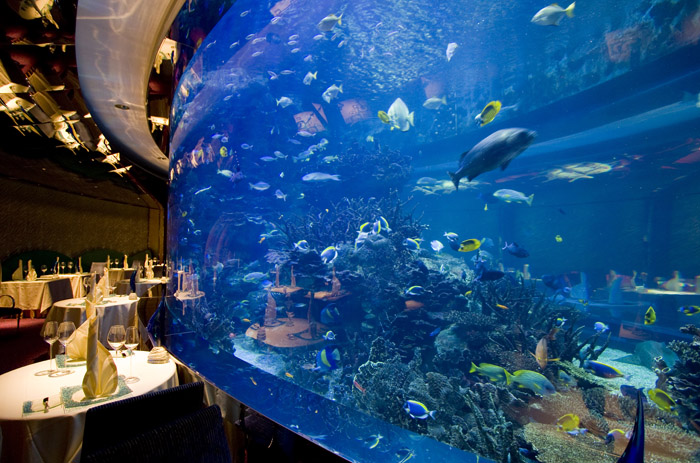 Located one floor below Al Mahaja or "The Oyster Shell" is a restaurant that offers not just dinning, but also the experience of a simulated submarine voyage.
While tasting the best seafood Dubai has to offer, guests also have the opportunity to enjoy a stunning 300,000 liters salt-water floor to ceiling marine aquarium.
Orphek is also illuminating the main entrance a 250,000 liters aquariums featuring 40 species of exotic fish, including zebra and bamboo sharks. Over 4,000 fish can be observed from the escalator as guests enter the building.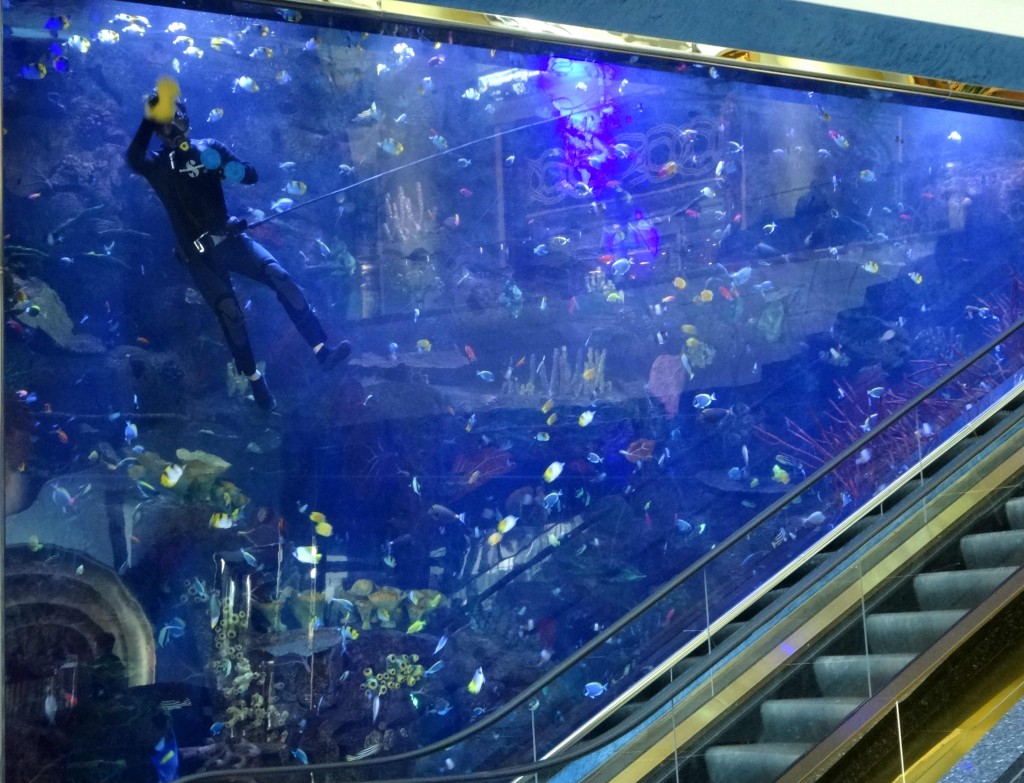 The success of this project was extended to the Dubai Aquarium & Underwater zoo located in the Dubai Mall which is considered a revolutionizing the modern shopping experience in the UAE, and the ultimate, cutting-edge shopping experience in the region and where visitors will find a world-class aquarium.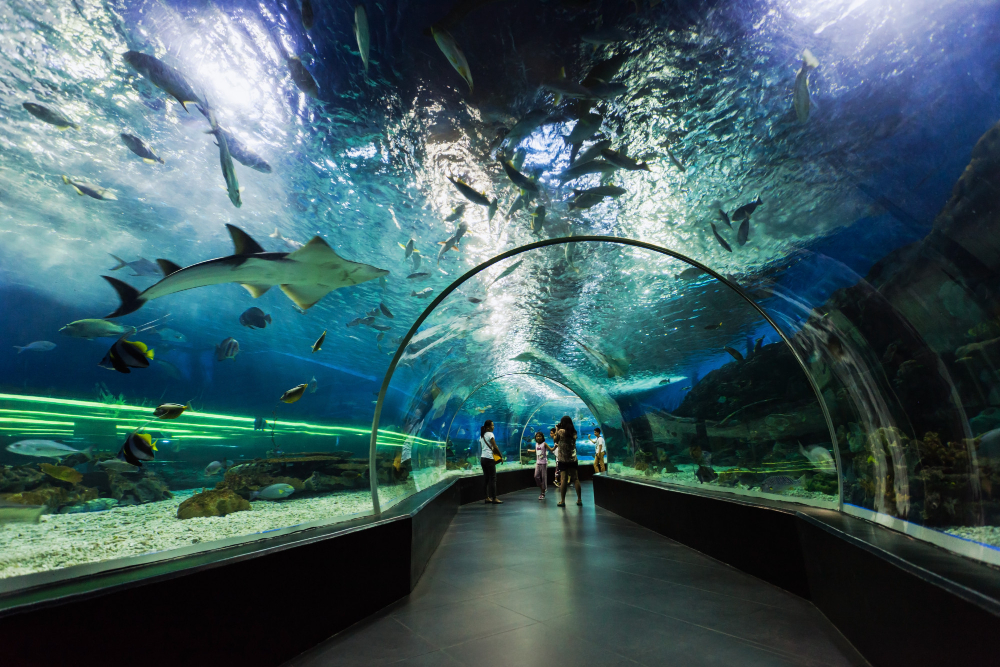 Dubai Aquarium is home to thousands of aquatic animals, representing hundreds of marine species within our massive 10 million liters aquarium.The Underwater Zoo takes visitors through different aquatic environments, including rainforests, touch ponds and UAE's nocturnal creatures.
The 48-meter walk-through tunnel takes visitors on a thrilling voyage through marine life. It provides a 270-degree view of the aquarium from 11 meters below the surface and allows visitors to record aquatic life with their camera lens.
When massive tanks are displayed or advanced technology is important, Orphek is always a must-have.
Orphek is in Hotel Atlantis, The Palm - The Lost Chambers Aquarium & The Ambassador Lagoon (Dubai, UAE)
Also in Dubai, Orphek is a LED lighting supplier of The Lost Chambers Aquarium & The Ambassador Lagoon located in the Hotel Atlantis, The Palm.
The hotel offer visitors to discover the mysteries of the deep and learn fascinating facts about marine life while watching 65,000 marine animals swim in the 11 million liters Ambassador Lagoon.
Guests can see Nature from their rooms, restaurant or diving, while kids get a special back of house tour to meet the incredible team of aquarists, divers, and caretakers of their animals and habitats.
And The Lost Chambers Aquarium is a one-of-a-kind Hatha yoga class in a chamber connected to the marine life.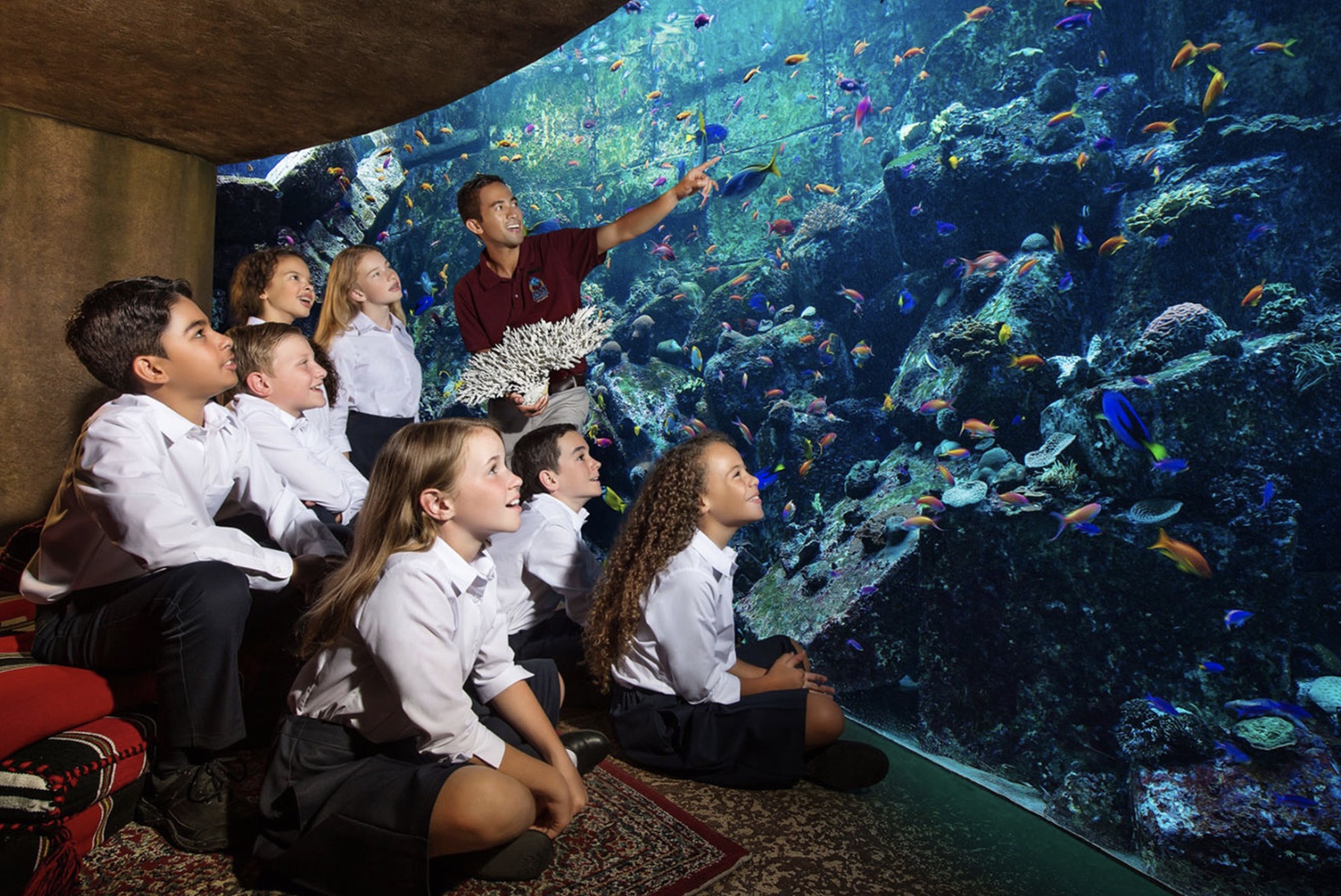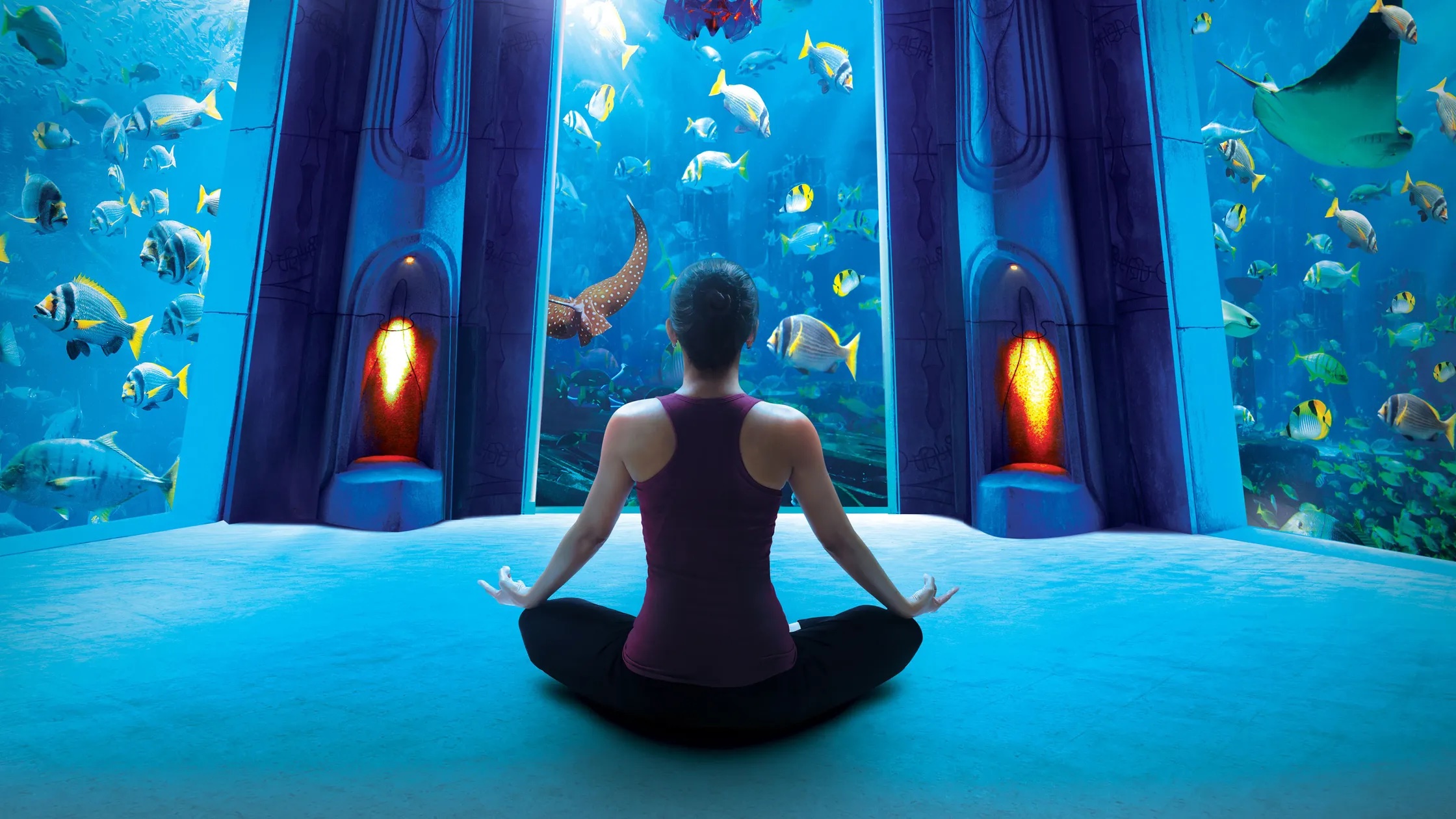 A hotel offering Michelin starlets like Nobu and Gordon Ramsey, demanded top notch lighting technologies for their guests' exquisite marine experiences.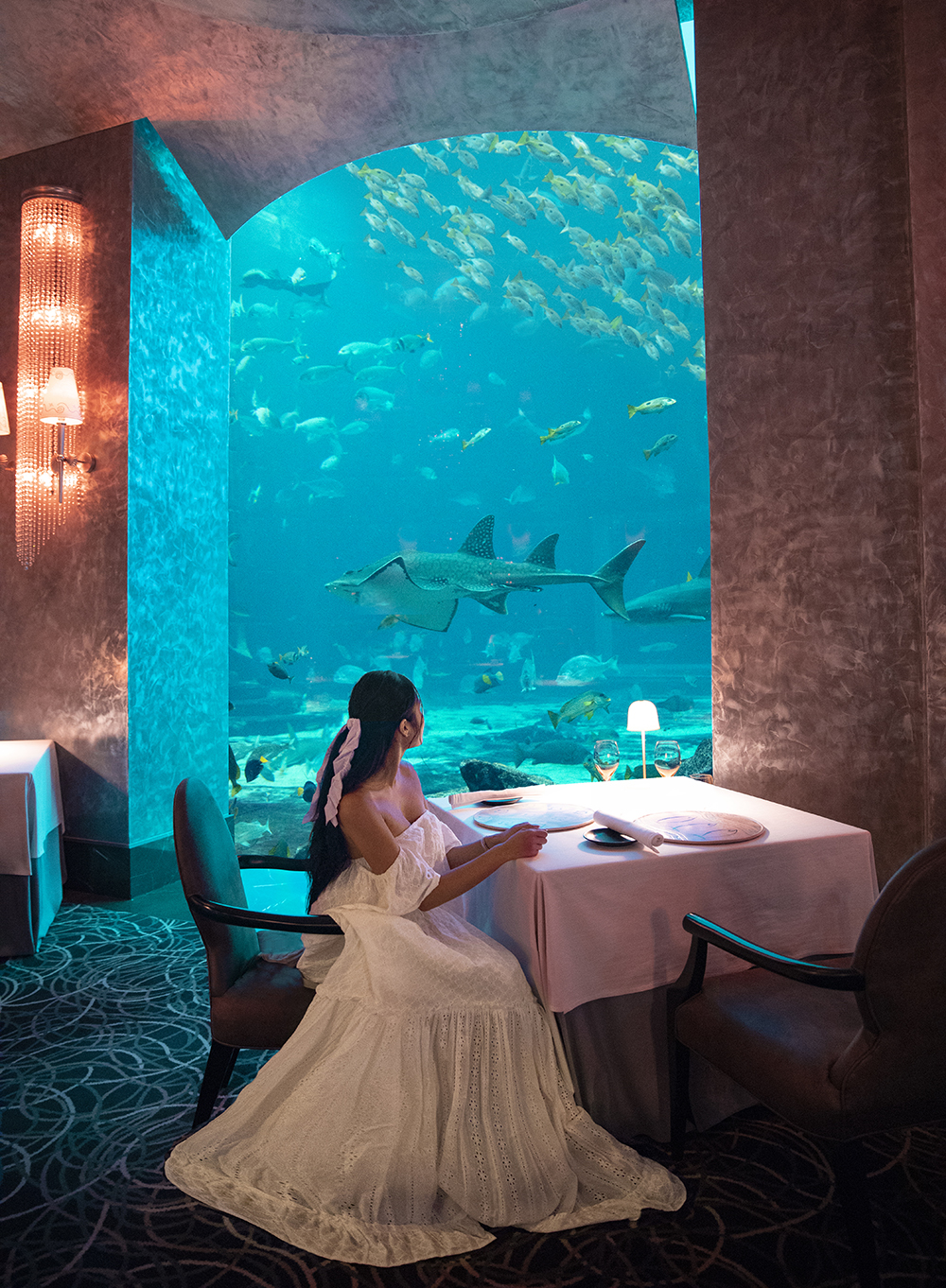 Orphek is in the National Aquarium Abu Dhabi (Abu Dhabi, UAE)
Expanding our presence in the UAE, Orphek was also chosen as a LED Lighting supplier of the National Aquarium in Abu Dhabi.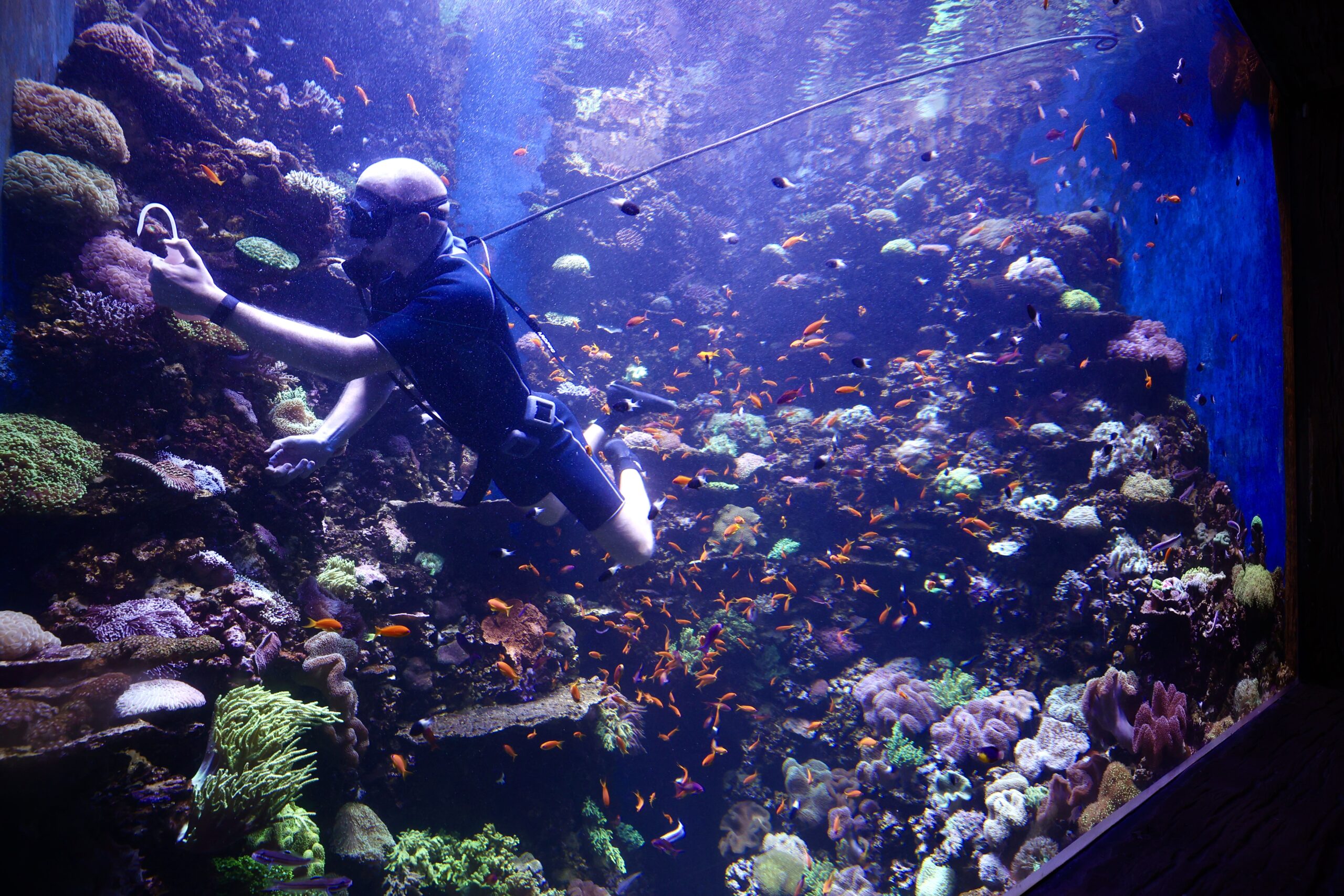 The largest aquarium in the Middle East, The National Aquarium in Al Qana is literally swimming with aquatic wildlife featuring over 46,000 animals from more than 300 unique species. Spread across 10 nautically-themed zones, from the UAE's Natural Treasures, sunken sea wrecks and Atlantic caves, right through to flooded forests, fiery volcanoes and a frozen ocean, there are more than 60 attractions that will be sure to delight and excite the whole family. (excerpt from https://visitabudhabi.ae/)
Orphek is in The Kuwait Scientific Center TSCK (Kuwait)
Orphek is also a proud to be a LED lighting supplier for such an important project in Kuwait, developed by the Kuwait Scientific Center TSCK.
The center focused on the wonders of science, to encourage innovation and engagement in the various scientific fields, helping to build a sustainable future for the country of the State of Kuwait.
Among its activities, The Kuwait Scientific Center offers a journey of discovery through three diverse environments, showcasing their flora and fauna, habitat, or wildlife. Trek through Desert caves, witness the wonder of the joining between land and sea in the Coastal Edge, or dive into Kuwait's largest Marine tank, featuring a multitude of sharks, both large and small, as well as sea turtles, coral, and hundreds of other species.
Orphek is the Oman Aquarium (Oman)
Not far from Kuwait, Orphek is also present in Oman Aquarium is Oman's first indoor aquarium, located at the ground and first floor of Mall of Muscat.
This amazing Middle Eastern venue offers to its public an exciting 5,600 square meter aquarium with 1,800,000 liters waters, viewed through a 9m x 7m viewing panel that weighs 30 tonnes.
The lighting challenge of this project was not only to bring a natural and healthy environment to the inhabitants of the aquarium, but also to provide enough light penetration and spread, and they believed that only Orphek could provide products that match their expectations.
Not to mention that it is a venue inside a shopping mall, so recreating the natural feeling of the sea was crucial since visitors are into an immersive journey into the seas, and Orphek had a lot of experience in delivering solutions to transform this history telling into a genuine experience.
Based on the adventures of the famous 15th Century Arabic explorer Ahmed Bin Majid, the aquarium features aquatic creatures he encountered during his travels.
It is the home of over 200 species, 1000 types of fish and 30,000 colorful marine animals.
Visitors start their aquarium journey with the Oman desert, take in the amazing biodiversity of the Salah, and then head on an adventure under the sea.
Aquarium guests can witness nesting turtles, explore mangrove swamps and learn about the important reefs that surround Oman. And, as well as entertaining visitors, the aquarium will provide an educational experience and encourage Omanis to protect the ocean.
Orphek Expertise
Orphek expertise is to develop, customize and deliver LED lighting solutions for perfect lighting design projects involving any biological need of a wide range of organisms, coming from different types of habitat and geographic zones, while meeting both the architectural aesthetics desired and entrepreneurship budgets and goals.
What Orphek can do for your venue:
Provide more natural, easy-to-adapt and healthier environment to the curated inhabitants.
Enable you create a memorable genuine experience to your visitors and healthy, safe environment to both visitors and staff.
Provide the natural look of your venues when exhibited in both virtual and augmented reality and videos.
Help to prevent, reduce and overcome maintenance challenges and costs.
Facilitate to meet energy consumption/reduction strategies and goals.
Orphek LED Lights:
Are heavily build, anti-rust, anti-corrosion
Come with silicon gasket and seals & waterproof connectors and cable extensions
Are designed with separated power supply and control away from water/humid areas
Have Plug & Play friendly technology with effortless part's replacement for simple and easy light maintenance
Offer optimal heat dissipation and thermal solutions for heat management
*Each line offers its own IP65/67 certifications, safety & endurance features and technological innovations according to its applications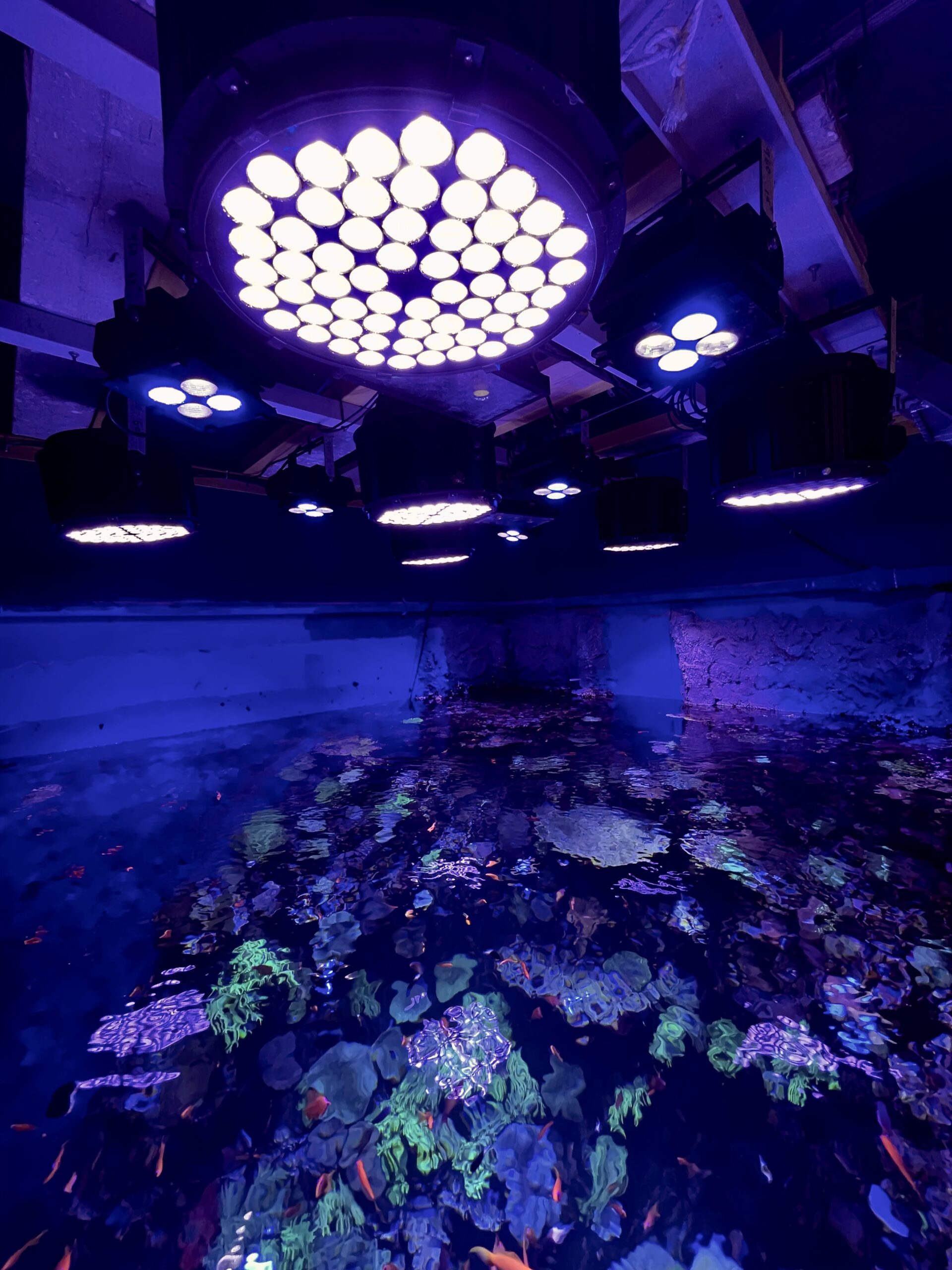 Orphek creativity, innovation, technology development and customization
By developing products specifically for public venues, Orphek delivers perfect solutions build only with the best quality raw materials and sealant solutions & IP 65/67 certifications, offering LED light solutions that are solid, resilient and build to excel in performance even in extreme environments.
Orphek understand the challenges to meet energy consumption/reduction strategies, therefore its quality control systems guarantee that all our products will provide extraordinary energy efficiency, minimum environmental damage with a considerable annual reduction of energy consumption.
Orphek innovation: virtual and augmented reality/ online live shows/ video tours
The virtual and augment reality and live shows are excellent solutions to continue to engage schools and families. They became a must-have not only as a way of education, but also as a powerful marketing tool.
Innovating, Orphek has been researching and developing customized products to provide the natural look that aquariums have in reality, while exhibited in both virtual and augmented reality, online live shows and video tours.
Orphek services
Go to CONTACT
By contacting us via email or filling the form you can make inquires or place orders.
E-mail us today and get a free consultancy from our sales representative near your location.
Orphek provides free consulting for correct choice of lightening, installation and spectrums that will make all the difference for both visitors and species.
Orphek LED lighting solutions offers customization of spectrums to meet all the specifications of each project.
Check our LED Lighting Solutions here:
Amazonas Series:
Our Amazonas line is designed to deliver LED lights that answers to the needs of your project, having either living creatures in captive aquariums or not.
We help you recreate Nature and enhance the beauty of your areas displayed by offering a versatile light solution with more than one application of integration of light source.
WHERE AND HOW CAN YOU MOST BENEFIT FROM ORPHEK AMAZONAS LED LIGHTING SOLUTIONS
Orphek Amazonas LED Lighting solutions are suitable for both outdoors and indoors sites.
In this line there are 4 products available: AMAZONAS 80, 320, 500 and 920.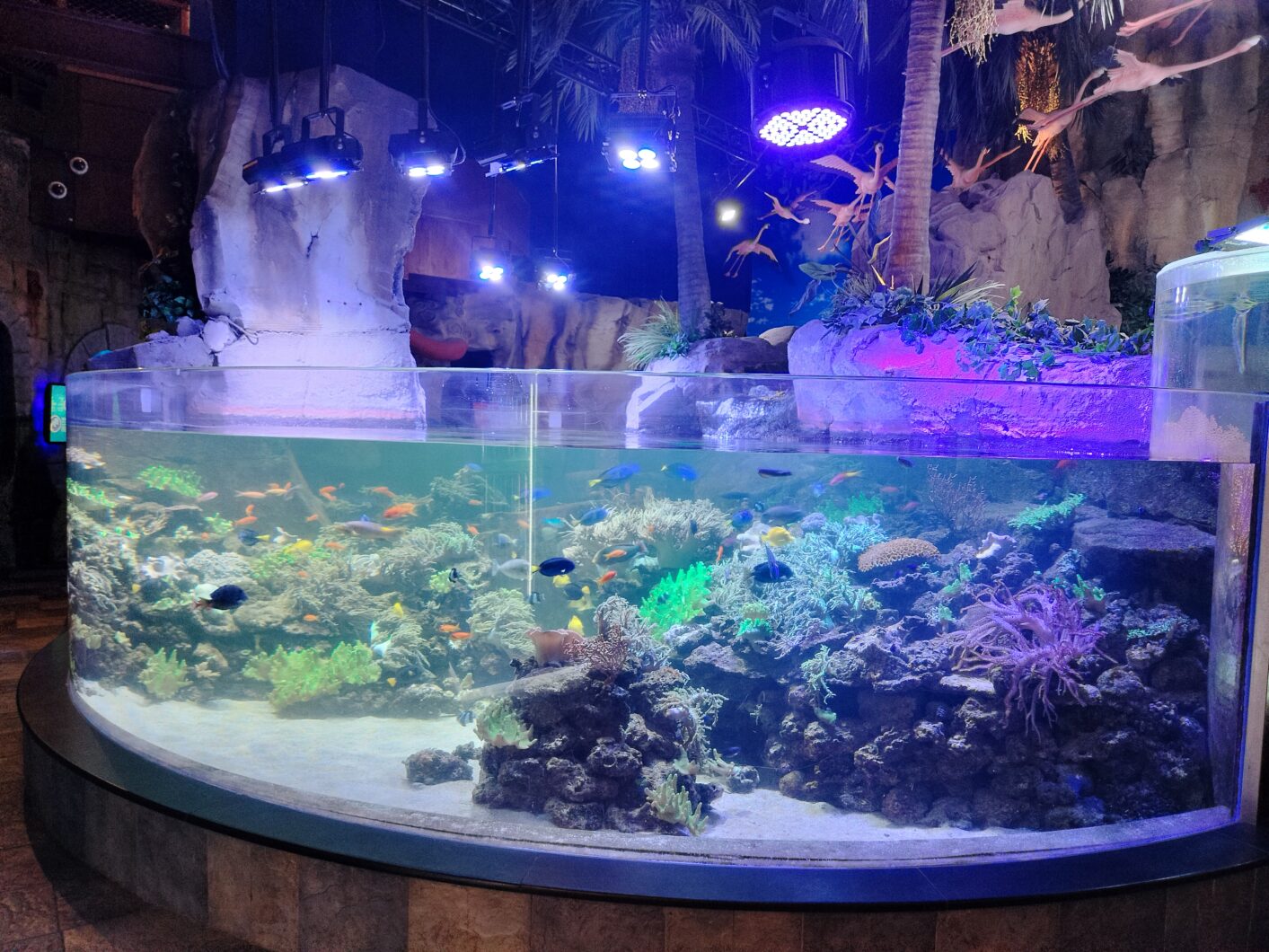 Each product suits different sizes and depth of habitats and areas.
Taking outdoors infrastructures as an example, Amazonas will be a perfect LED light solution for both fresh water and marine habitats, such as themed feeding stations and touch/discovery zones; photo zones, themed handrails; rock piers, suspended bridges or vines, pools, terraced pools, natural dividers between exhibitions, rock walls, sandstone block walls, etc…
If we are talking about indoors facilities, Amazonas is an excellent LED light solution to light and enhance beauty of sculptures, statues, ruins, temples and any other decoration in the habitats.
It is also perfect to focus interest in bubble effect coming from decorating pieces, themed feeding stations and photo zones, submarines, pirate boats or boats of any kind, etc…
Since its a versatile solution with 4 options of lens it is also perfect for illuminating swim through tunnels and walk in tunnels; floors, rock based and formations; exhibit walls; themed fishing boats, submarines; coastal trees, etc…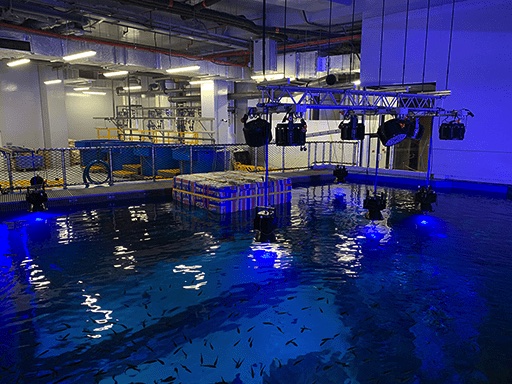 Atlantik iCon Series:
Orphek offers in Atlantik iCon full progressive dimming capacity in all channels. We are the first and only company in the world offering 1000% dimming control system (0-100% and 0.1-1% for Moon Cycle)!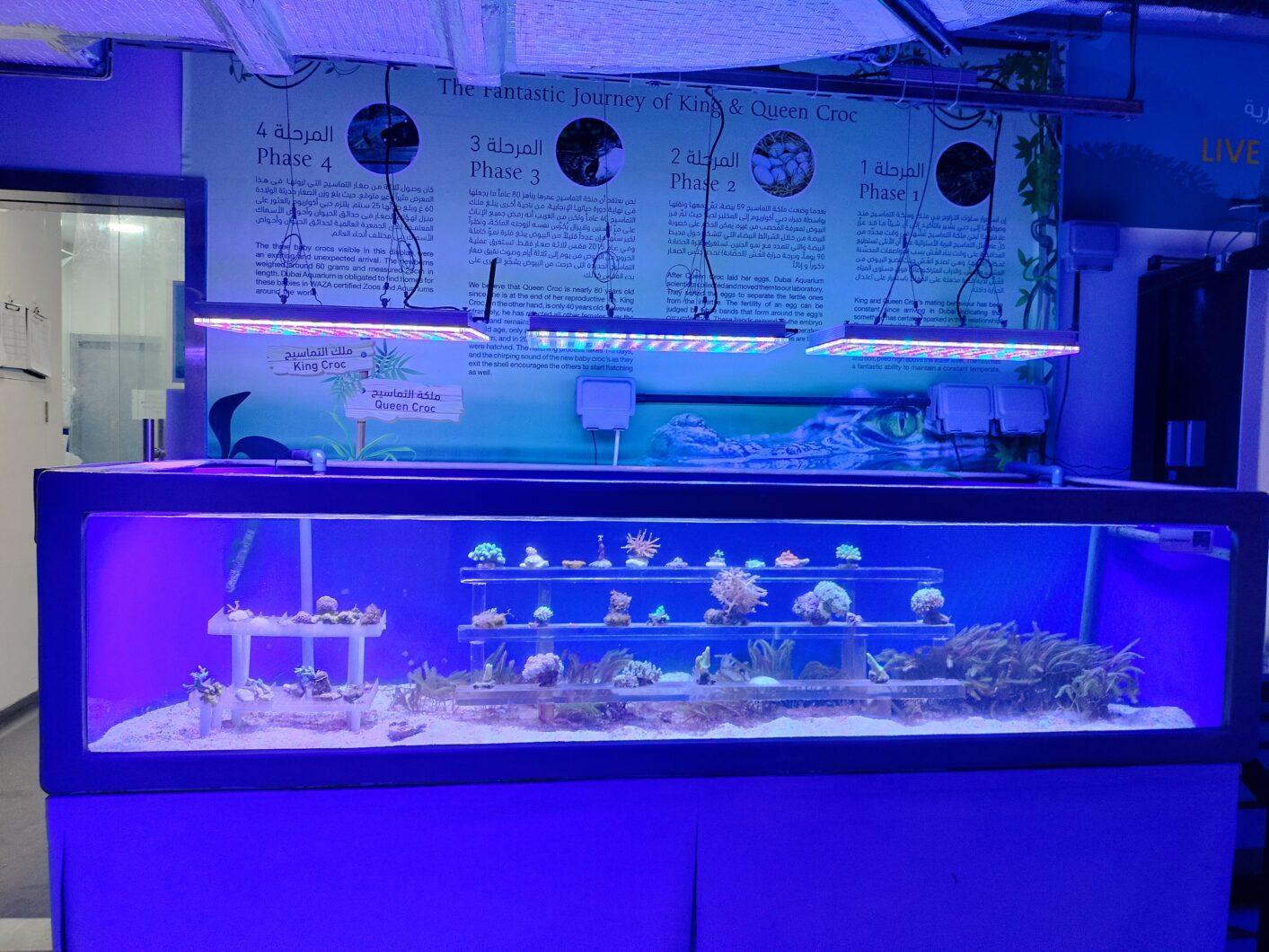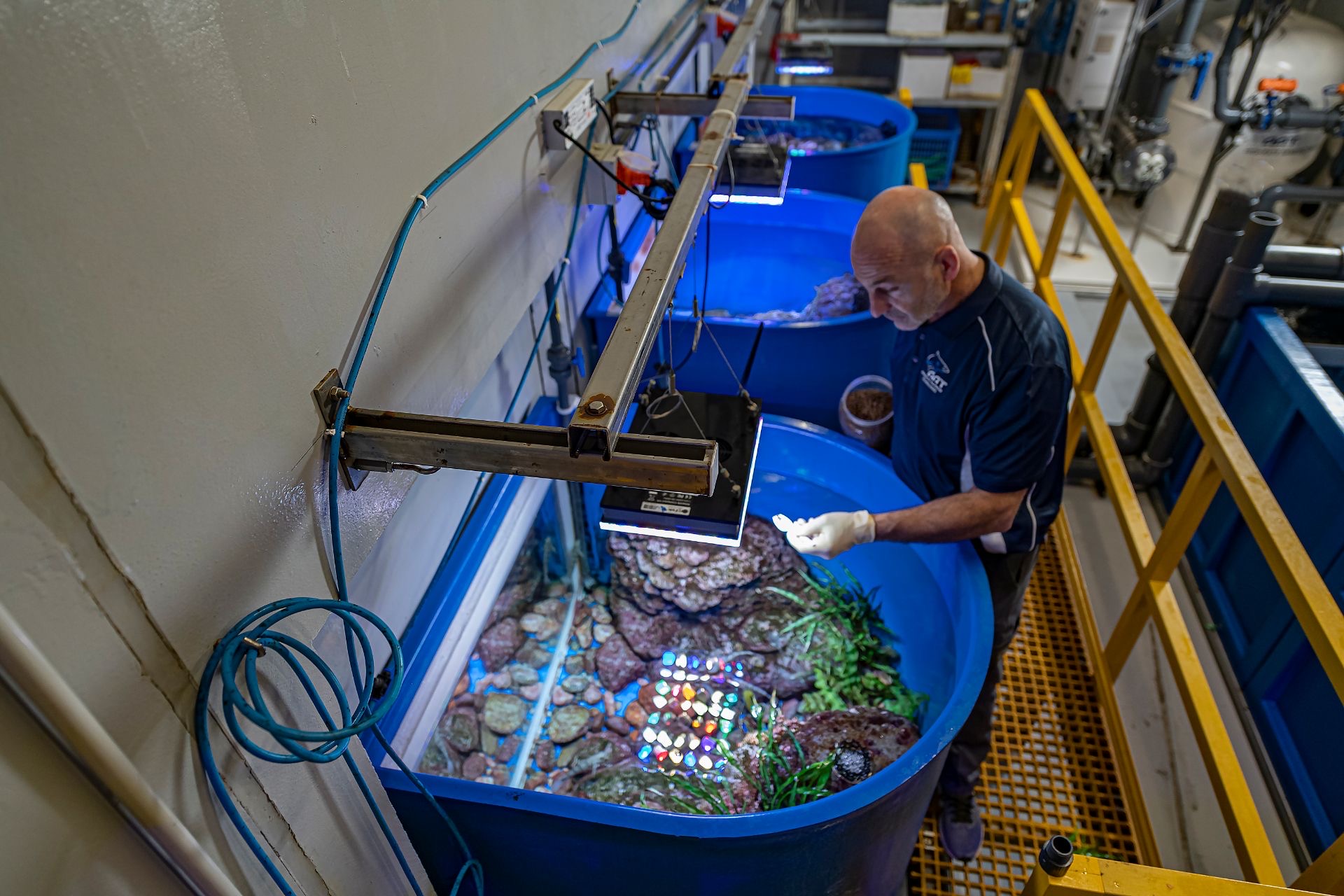 OR3 LED Bars:
They are slim, they are resistant, versatile and beautiful to display!
For optimal SPS/LPS coral growth, color and illumination, replacing T5/T8 lighting technology for aquariums.
Orphek latest project partnerships:
Nausicaá Public Aquarium ( Boulogne-sur-Mer, France)
Chengdu Public Aquarium (Chengdu, China)
National Aquarium Den Blå Planet (Kastrup, Denmark)
Cairns Public Aquarium (Cairns city, Australia)
James Cook University Aquarium (Townsville, Australia)
National Aquarium Abu Dhabi (Abu Dhabi, UAE)
XPLORE Entertainment Center - Ocean section (Athens, Greece)
Palma Aquarium (Palma de Maiorca, Spain)
The Ripley's Aquarium of Canada (Toronto, Canada)
Georgia Aquarium (Atlanta, USA)
North Carolina Public Aquarium (USA)
Loveland Living Planet Aquarium (Utah, USA)
Albuquerque BioNational Aquarium (New Mexico, USA)
More articles about Orphek & public aquarium and venues:
Our sincere thank you note:
We would like this opportunity to thank all public aquarium curators in the Middle East their passion and professionalism and for their serious commitment to programs of education for protection of Oceans, seas and marine species and most of all of reef coral preservation.
"Together we protect Nature's Biodiversity for generations to come" 
(Orphek's Motto)
Loving Nature as we do and being environment sustainably conscious, Orphek only develops products with a significant positive impact in everyone's life, therefore we only offer the best environmentally friendly solutions that combine the most advanced & efficient technology and, most importantly, aiming the well-being of animals and humans all together, for now and for generations to come.