Dive into the Orphek Osix 90 OR3 Reef LED Bar PAR Measurement with Becker Reef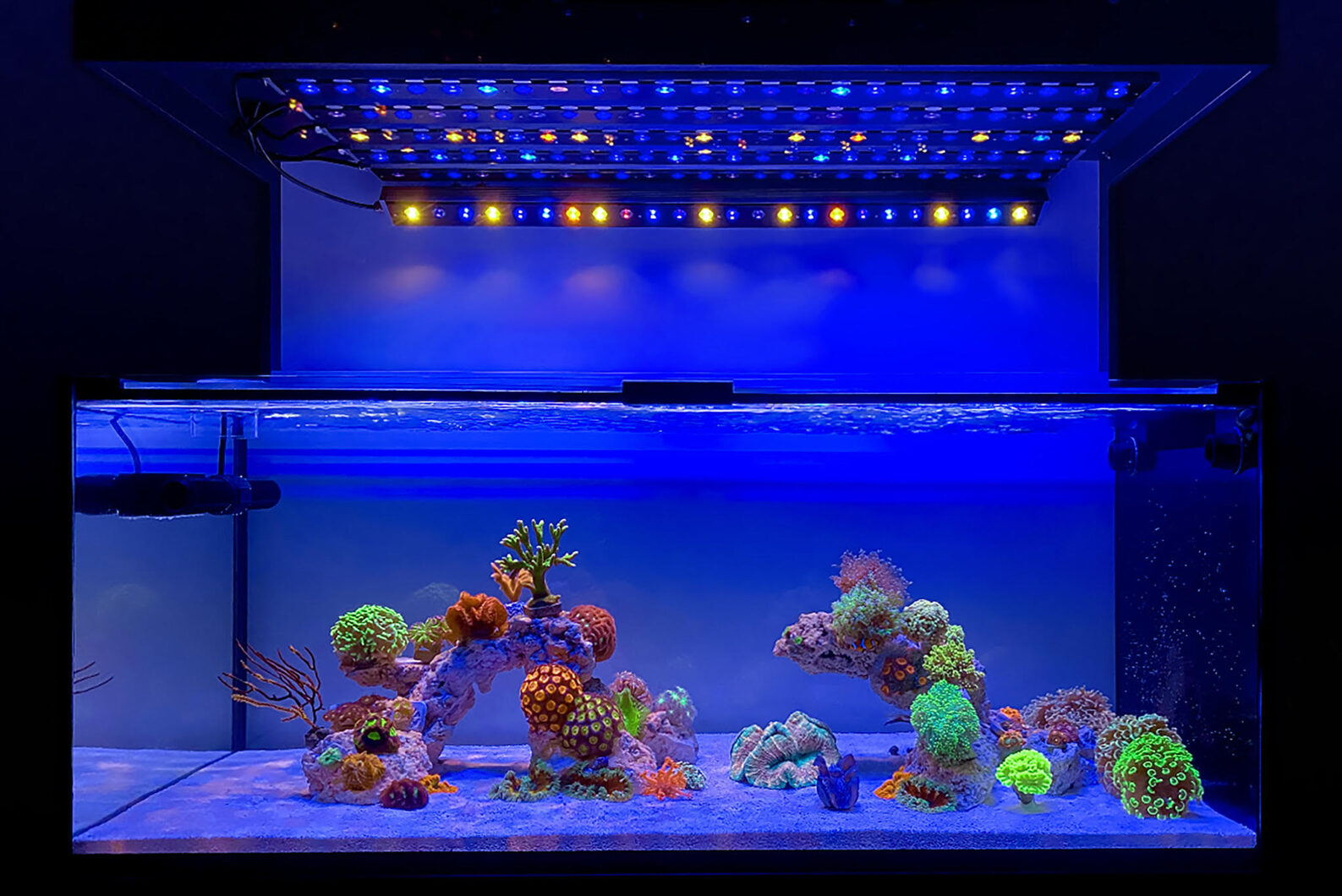 Photo credit @BeckerReef Youtube channel
Today, we are thrilled to delve into the exquisite aquarium of the Brazilian professional photographer, Evandro Becker, also known as @beckerreef.
In case you didn't catch it, about a month ago, we published an article showcasing his breathtaking close-up photographs capturing various coral species. These images include before-and-after shots both without and with the Orphek Lens, accompanied by incredible videos. Additionally, we have provided comprehensive insights into these lenses, explaining why they have garnered immense popularity among reefers and coral photographers.
Notably, Becker's outstanding contributions have been recognized with the prestigious "My Nano Reef 2023" Brazilian award, securing him the top position.
The video
In this post we go back to Becker's Youtube channel to watch the video featuring the Combo Osix + OR3 LED Bars (Orphek OR 90 LED Bars connected, programmed and controlled by Orphek Osix 90). In this opportunity Becker will present you the performance of these products with PAR reading results.
You can watch the video now or scroll down for a comprehensive understanding of why the combination of Osix 90 and Orphek OR3 90 LED Bars might just be the ultimate lighting system for SPS/LPS corals.
The aquarium
Becker's mixed nano reef aquarium is a 110 x 52 x 48 cm (43.3" x 20.47" x 18.89") with predominant LPS corals tank.
The Orphek lighting system of his tank
Having been thoroughly impressed by the positive feedback surrounding Orphek, he made the decision to incorporate 2 units of Orphek's OR3 Blue Plus LED Bars + 2 units of OR3 Reef Day LED Bars + 2 units of OR3 UV/Violet LED Bars into his setup for his nano reef aquarium. 5 of the OR3 LED Bars were placed horizontally while 1 unit was placed in a small vertical angle.
These lights were expertly assembled and suspended at 36cm / 14.17" over water, using Orphek Combo Fixing Bracket, Universal Mounting Arm & Mounting Arm Extension kits
The lighting system is seamlessly controlled and dimmed by Osix and programmed through the Orphek App.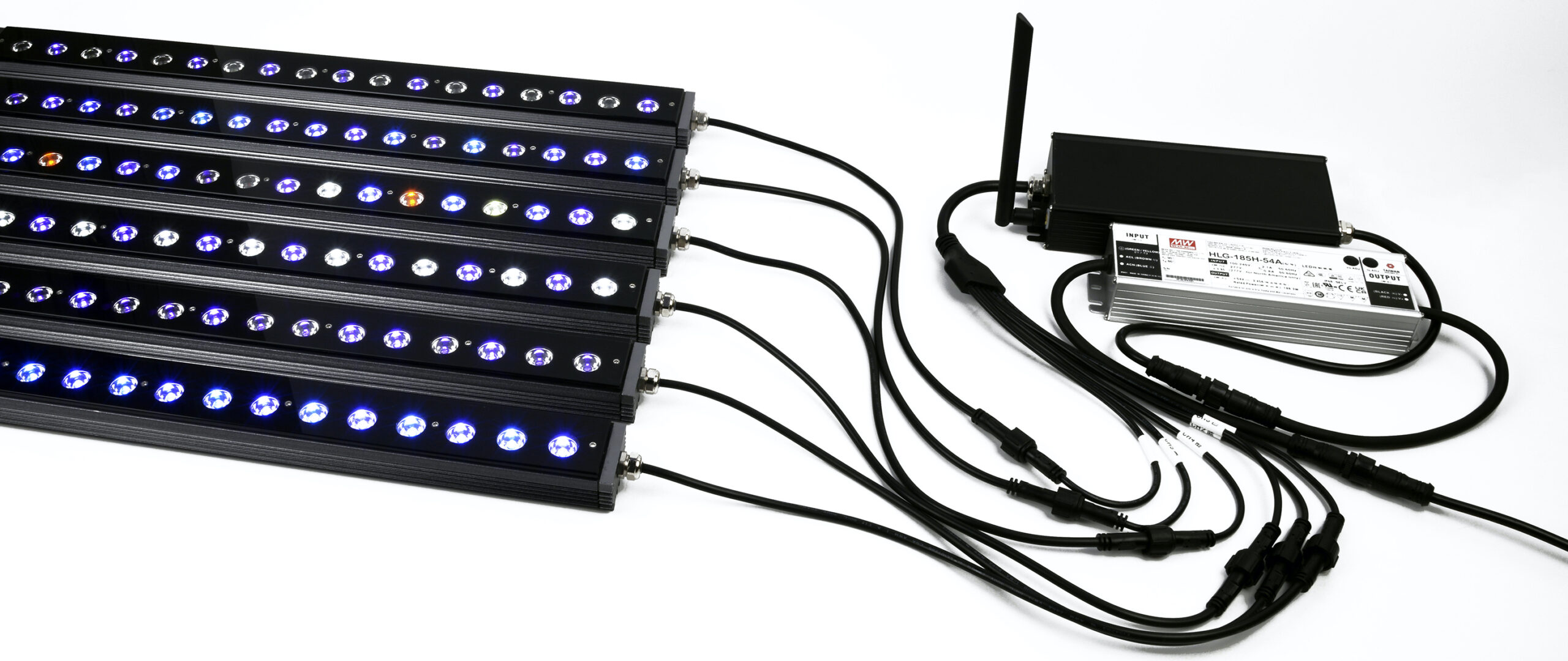 Photo credit: Orphek Led Lighting
About Osix 90 & OR3 90 LED Bars
Orphek R&D team developed and engineered a sophisticated technology, converting what could be one more dimming controller in the market into a groundbreaking device that will integrate LED lighting solutions is a way never seen before: Osix 90 is a smart device with iCon technology that allows you to program, control, monitor and dim up to 06 units of OR3 90 Reef Aquarium LED Bars and also integrate them with all Orphek iCon LED solutions.
With Orphek Osix 90 you will be able to connect your OR3 90 LED Bars to Orphek awesome App. which is compatible with both Android and iPhone.
Orphek OR3 90 LED Bars are one of our most versatile line of LED lighting solutions developed for optimal SPS/LPS/Soft coral fluorescence, color pop, growth & health.
You are getting newer high efficiency 5w Dual-Chip power LEDs running at 50% of the power, for highest PAR longevity with really minimum loss over the years.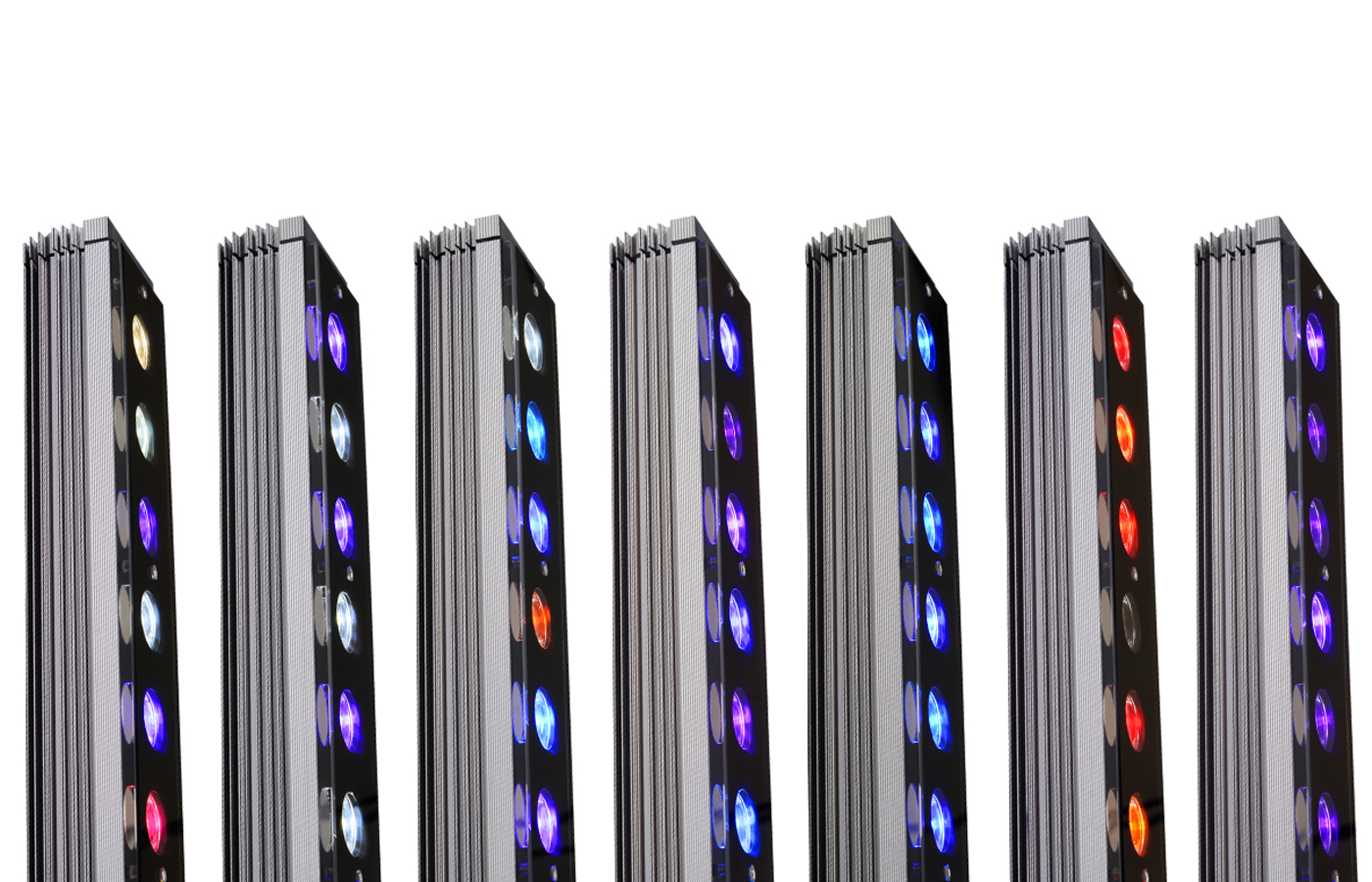 Orphek IP67 certified OR3 LED Bars Series / Photo credit: Orphek Reef Aquarium LED Lighting
Osix 90 and OR3 90 LED Bars are IP67 waterproof certified – All parts of Orphek Osix 90 iCon Controllers, including Orphek OR3 90 LED Bars connected are IP67 certified (and all parts, connectors, extension cables and plugs are water-proof, anti-rust, anti-corrosion). Orphek is also proud to be probably the company with the most IP67 and IP65 line of lighting products for reef in the market today!
Osix 90 has high quality Aluminum electric anodized coating – All aluminium parts are made of high quality electric anodized aluminium coating, therefore it will never rust even in contact with salted water or environments with high humidity!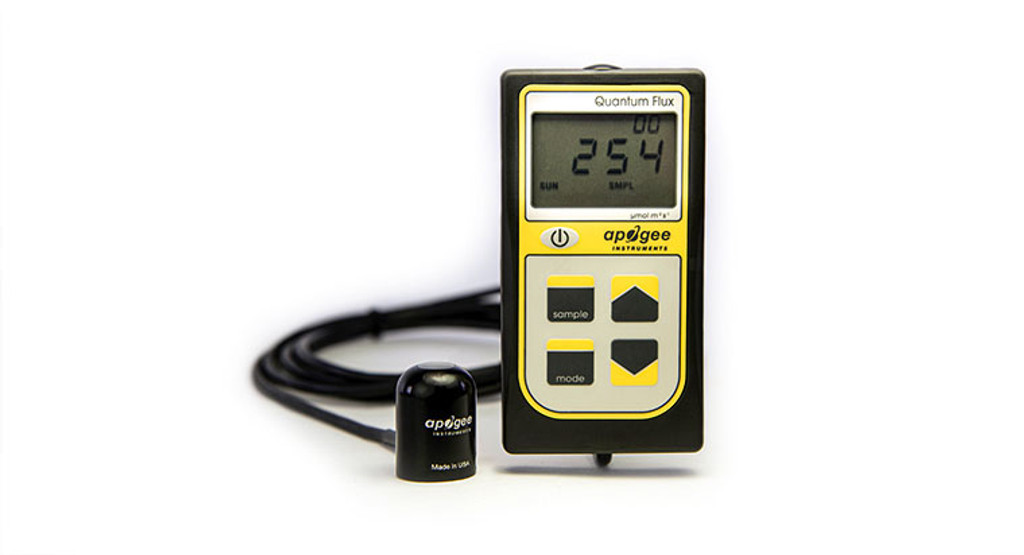 Photo credit: Apogee Instruments
About PAR measures
To make the readings Becker is using an Apogee MQ200X
We think you know, but just in case… Apogee MQ200X is designed, built, and calibrated at Apogee Instruments headquarters in Logan, Utah, USA. With a track record of over 25 years, the company specializes in creating research-grade instruments for scientists as well as dedicated growers and reefers.
PAR stands for Photosynthetically Available Radiation, which is light that falls into the 400-700nm spectral range. The unit for measuring PAR is micromoles per second, abbreviated as μmol/s. This unit indicates how many photons in the PAR spectral range fall onto the coral each second. PAR is measured in PPFD (Photosynthetic Photon Flux Density). PPFD measures both intensity of light and the amount of light that actually reaches the coral.
In a nutshell: PAR is light usable by corals for photosynthesis and is measured in PPFD.
PAR measure results
To start, Becker measured PAR with his six Orphek OR3 LED Bars running at 100%. Check the screenshots below to see the impressive results!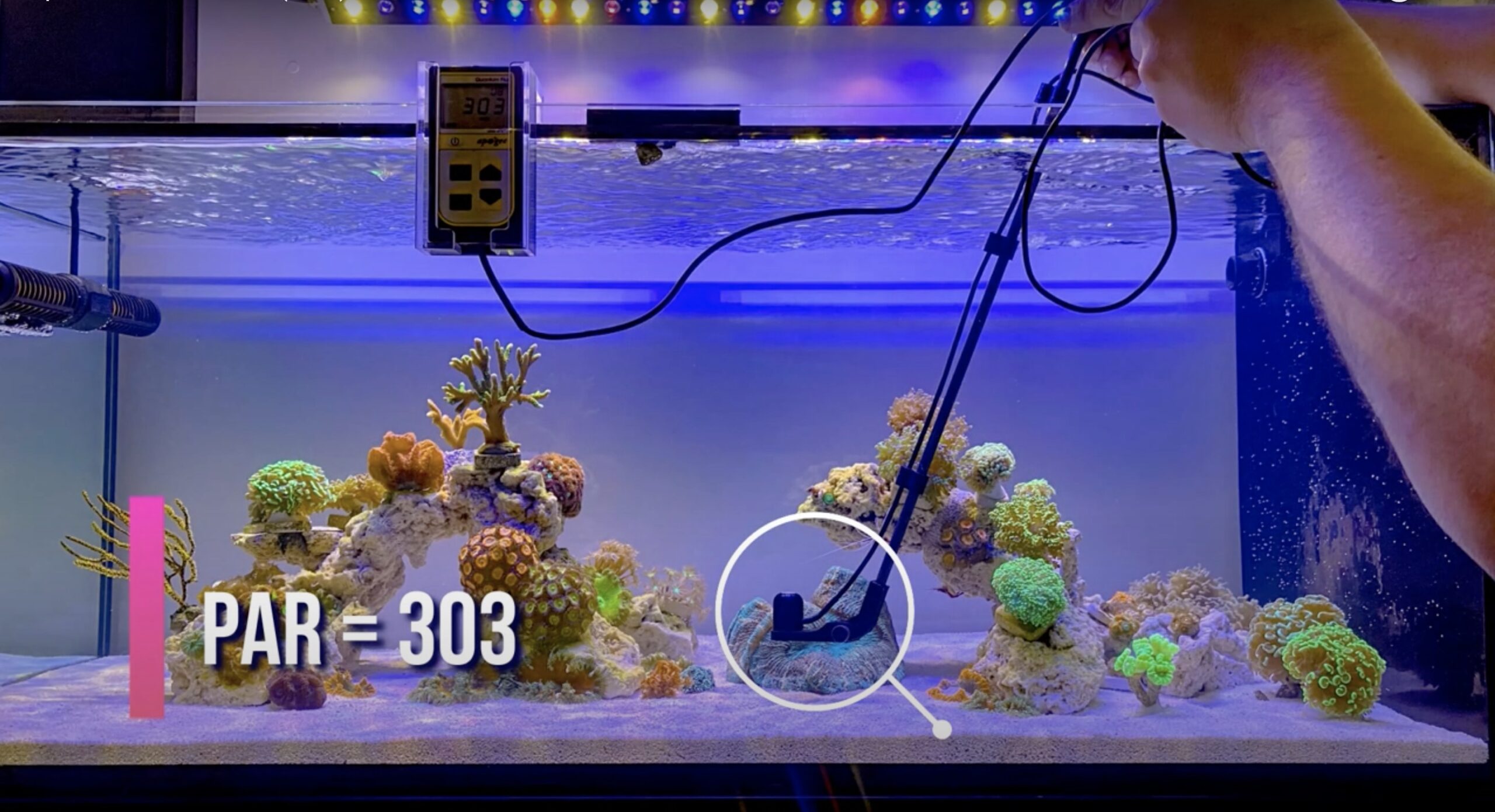 Photo credit @BeckerReef Youtube channel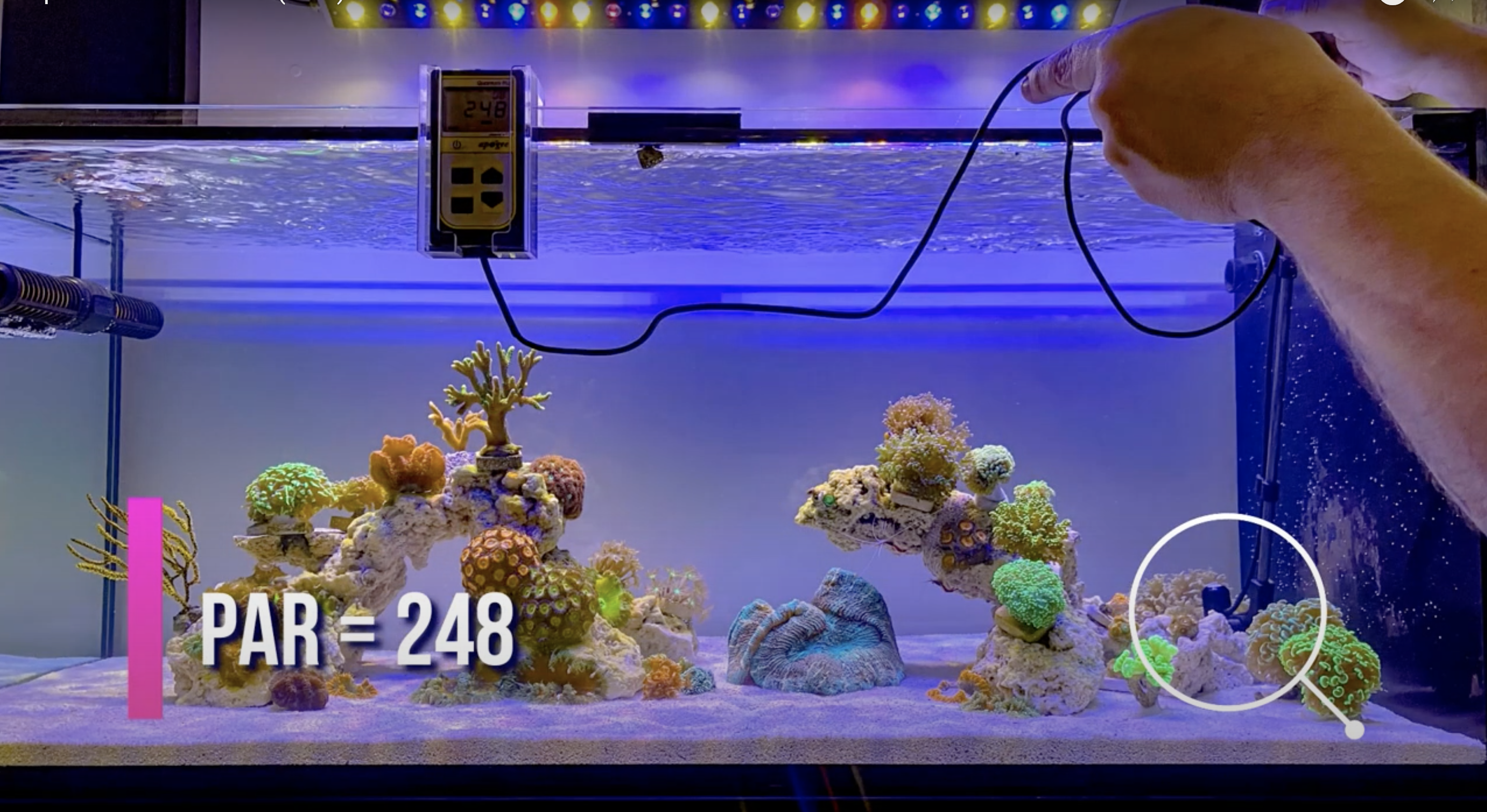 Photo credit @BeckerReef Youtube channel
Conclusions
The PAR readings got incredibly high results!
After conducting various PAR readings, we present them below you can see that using the combo Orphek Osix 90 + OR 90 LED Bars you will have plenty of punch to grow any type of coral as well as an ideal spread across the tank.
Stay tuned for more updates on his remarkable work and achievements!
We also invite you to explore the breathtaking photography content showcased on Becker's Instagram page – @beckerreef – Prepare to be enthralled by his extraordinary talent and immerse yourself in the enchanting world he beautifully captures through his lens.
---
How can I order Osix/ OR3 LED Bars/ Orphek Mounting Solutions / Combos or each product individually?

Go to STORE to buy OR3 LED Bars/ Orphek Mounting solutions/ Combo Fixing Brackets + Universal Mounting Arm+ Extension kit in our online shop.
(Obs.: Osix and Osix + OR3 Combo is not currently available in our online shop)
Go to CONTACT to buy Osix and Osix Combo
* Orphek online shop that is a brand new shopping experience for Orphek products in many languages, many currencies and forms of payment. Our online shop offers free consultancy from our sales representative near your location. We offer Free shipping – With our Door to Door worldwide Express Delivery.
** Orphek online shop sells worldwide, but if you cannot find your country in our online shop, contact us.
More of Evandro Becker & Orphek
Transformative Visual Journey: Explore the Expertise of Brazilian Professional Photographer Evandro Becker with the Orphek Coral Lens Kit
More awesome video reviews about Osix combined with OR3 LED Bars & PAR readings
Latest articles posted about Osix & OR3 LED Bars Combo
Links
---
Credits
Image & content credits: All screen shots were taken from the video produced and published @BeckerReef Youtube channel. Orphek has also added awesome proprietary photos of its products!
Special Thank you note
We would like this opportunity to thank Evandro for his passion for corals and Orphek products. We extend our sincere appreciation for sharing with us your videos and mesmerizing coral photos captured using our coral lens kit.
Invitation
We would like to invite you to browse our website and participate with your Orphek experience.
Let us know about your tank and share it with other hobbyists in Orphek Facebook Group and Instagram!
Sharing is very easy! All you have to do is to send us the basic information about your tank, usually starting from the beginning (when you started your tank), what are you running in the tank, the living creatures you have in your tank and of course, pictures