Orphek's Coral Lens Kit Showcased: Dive into Stunning Photos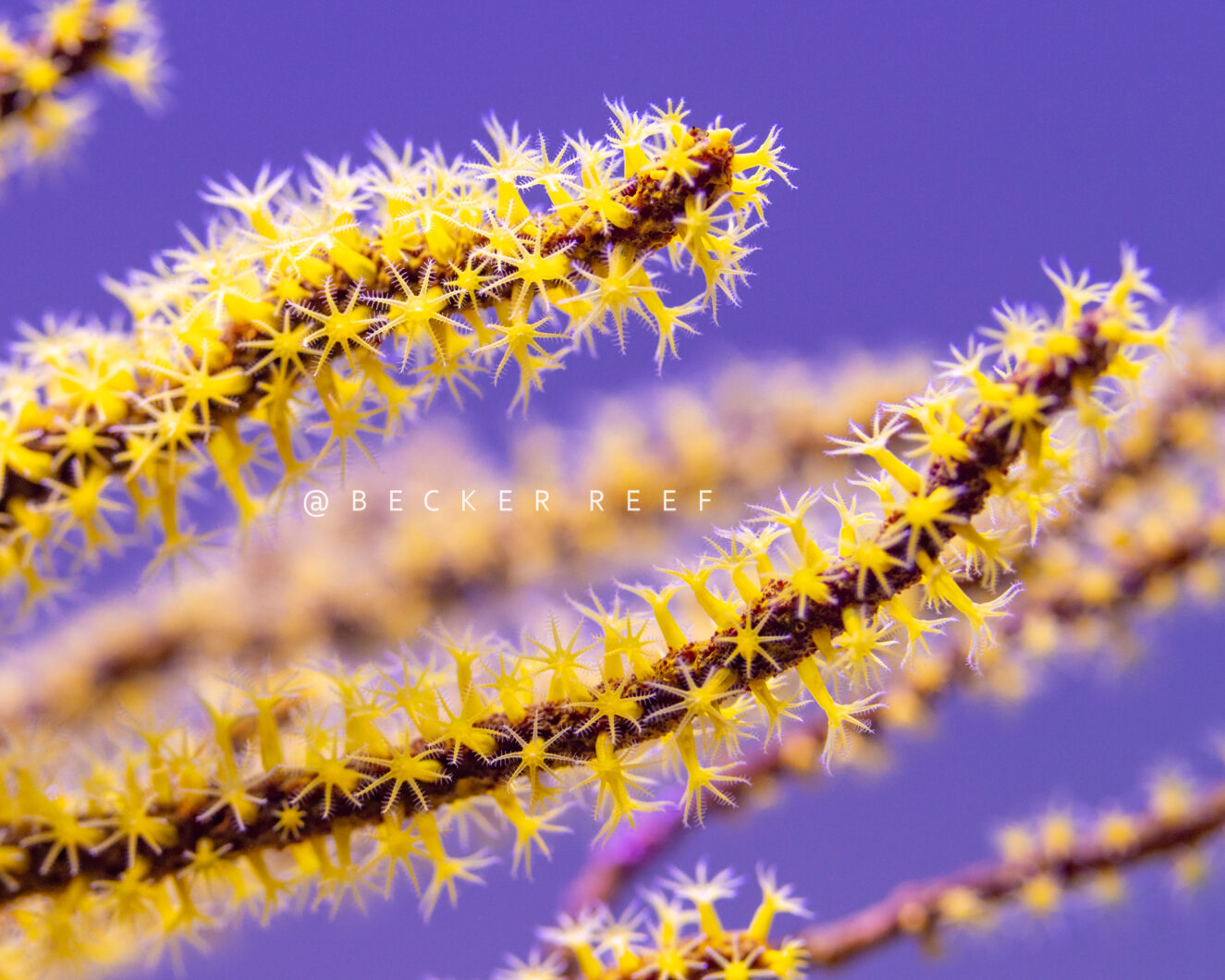 In today's post we are bringing back our most beloved gadget - the Orphek 52mm Extra Wide Coral Lens Kit - to showcase its amazing performance.
To provide a brief overview, the Orphek Extra Wide Coral Lens Kit has been meticulously crafted exclusively for capturing mesmerizing photographs and videos of corals and aquariums. This exceptional kit is compatible with DSLR 52mm cameras, as well as all tablets and smartphones.
Since its launch, this product has garnered widespread acclaim in the reefing community and become a vital tool for professional photographers.
We're thrilled to receive feedback from our valued clients, professional photographers, and passionate hobbyists who eagerly share their enthusiasm and valuable insights and to point out that Orphek 52mm Extra Wide Coral Lens Kit is the best Coral Lens Kit of 2023!
As a result, today we are pleased to share more of the photos continuously sent to us by exquisite Brazilian professional photographer Evandro Becker ( @beckerreef ).
We are bringing stunning close up photographs of different types of corals and hues, and everything you need to know about these lens and why it became a fever among reefers & coral photographers. So scroll down to explore these beauties!
Experience taking photos or making videos with effortless versatile performance while capturing colors, textures, details with a clear natural look never seen before!!
Orphek Extra Wide Coral Lens Kit features:
1x 15,000k Orange Lens
1x 20,000k Yellow Lens
1x 6 – 18mm +10 MACRO Lens for close up photos – flexible magnification accessory for both smartphones and cameras that lets you take close up photos with incredible detail.
1x CPL 52mm polarized wide lens – The CPL 52mm is excellent at reducing light reflection and increasing color saturation. It can reduce glare or reflection on highly reflective surfaces. The lens will prevent over-exposure by reducing the light rate under the normal color reproduction and can help prevent unwanted reflections in your pictures.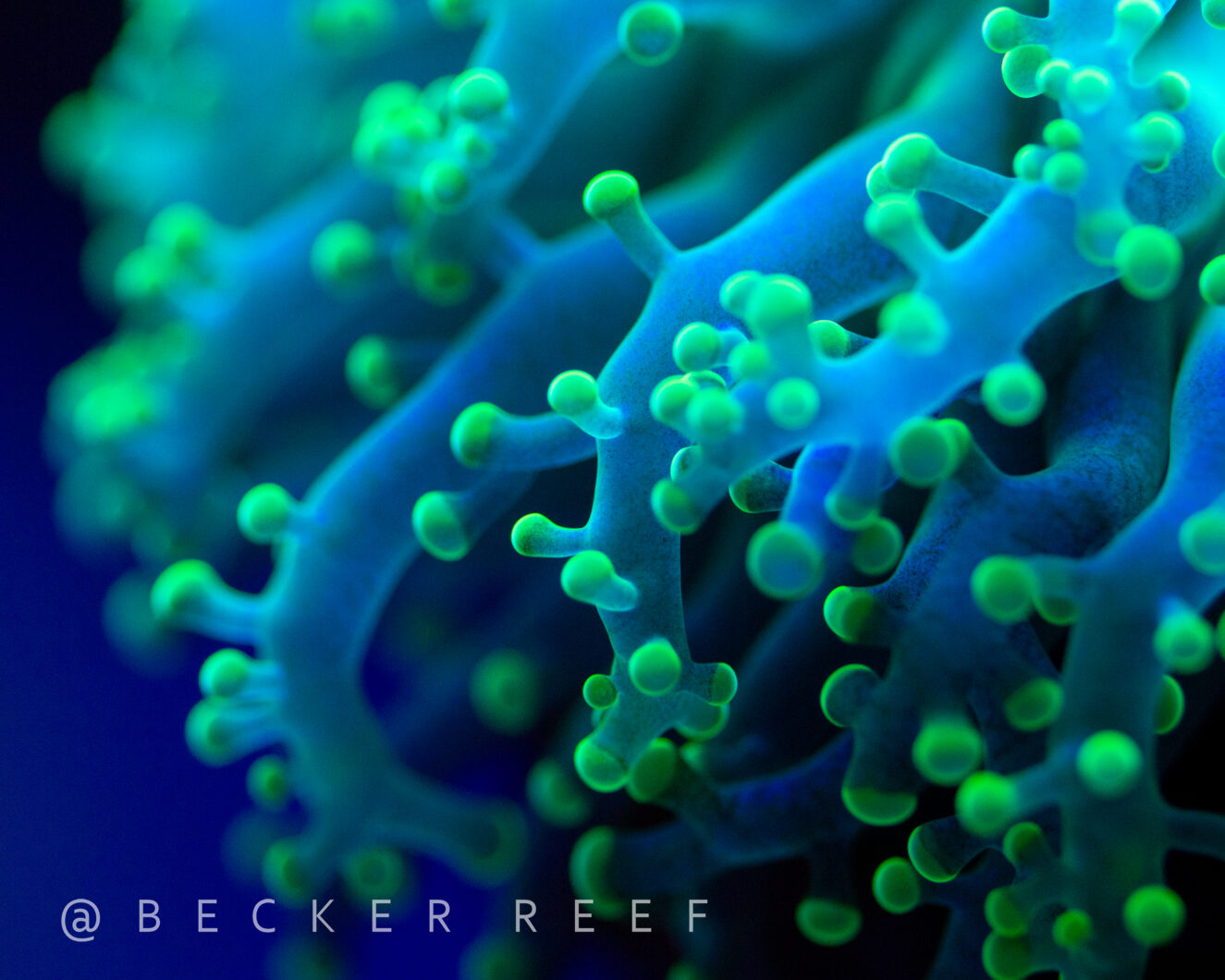 With the Orphek 52mm Extra Wide Coral Lens Kit remarkable results are attainable when utilizing a single lens or a combination of them, and these photos are just a small example of the exceptional performance delivered by these lenses.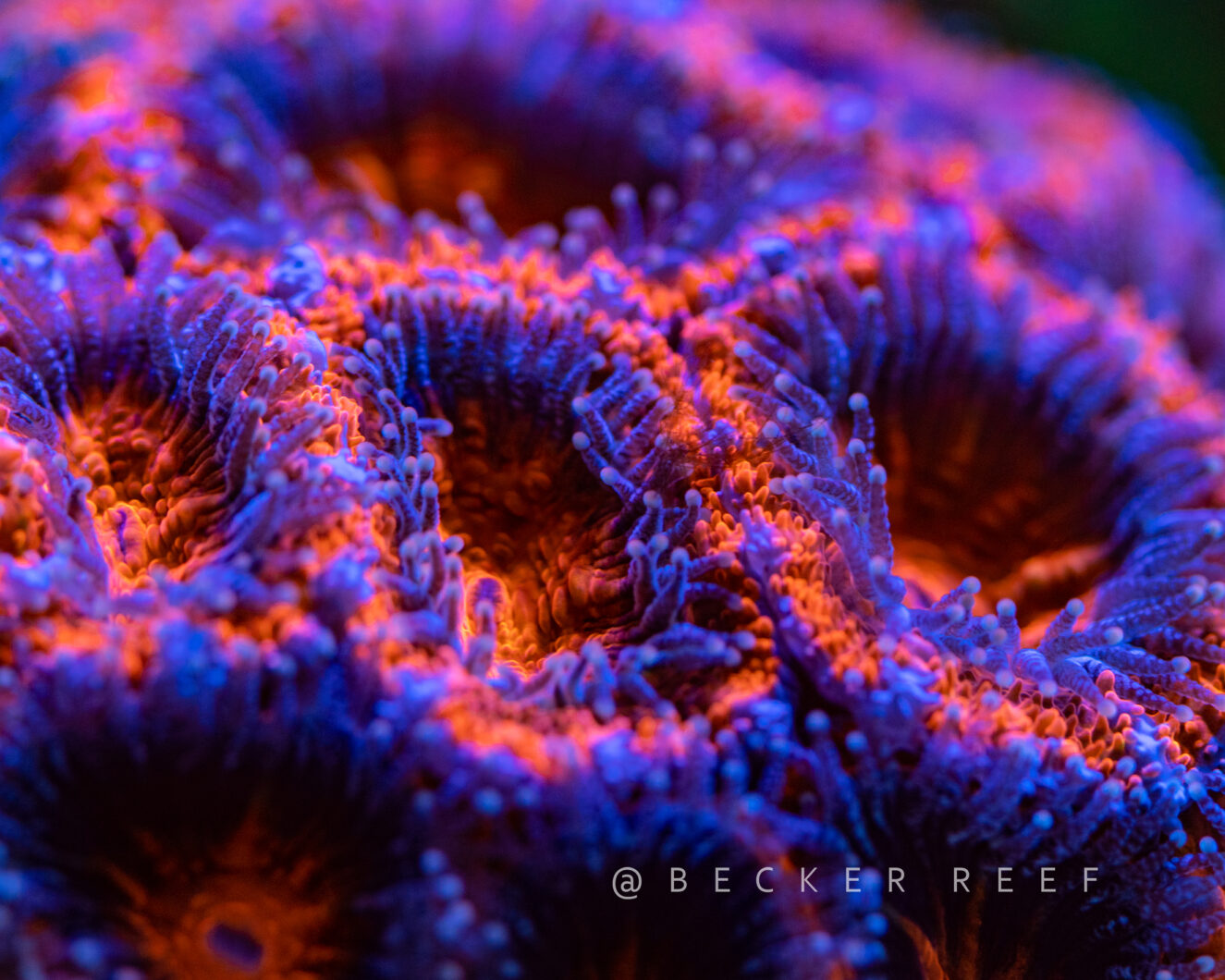 In the next picture you will be able to see how Orphek 52mm Extra Wide Coral Lens Kit unleashes the coral color potential to its best, capturing stunning array of green hues that captivate the eye.
When it comes to precision, Orphek optical lenses offer a crystal-clear view without any distortion, unlike acrylic, polycarbonate, or other materials.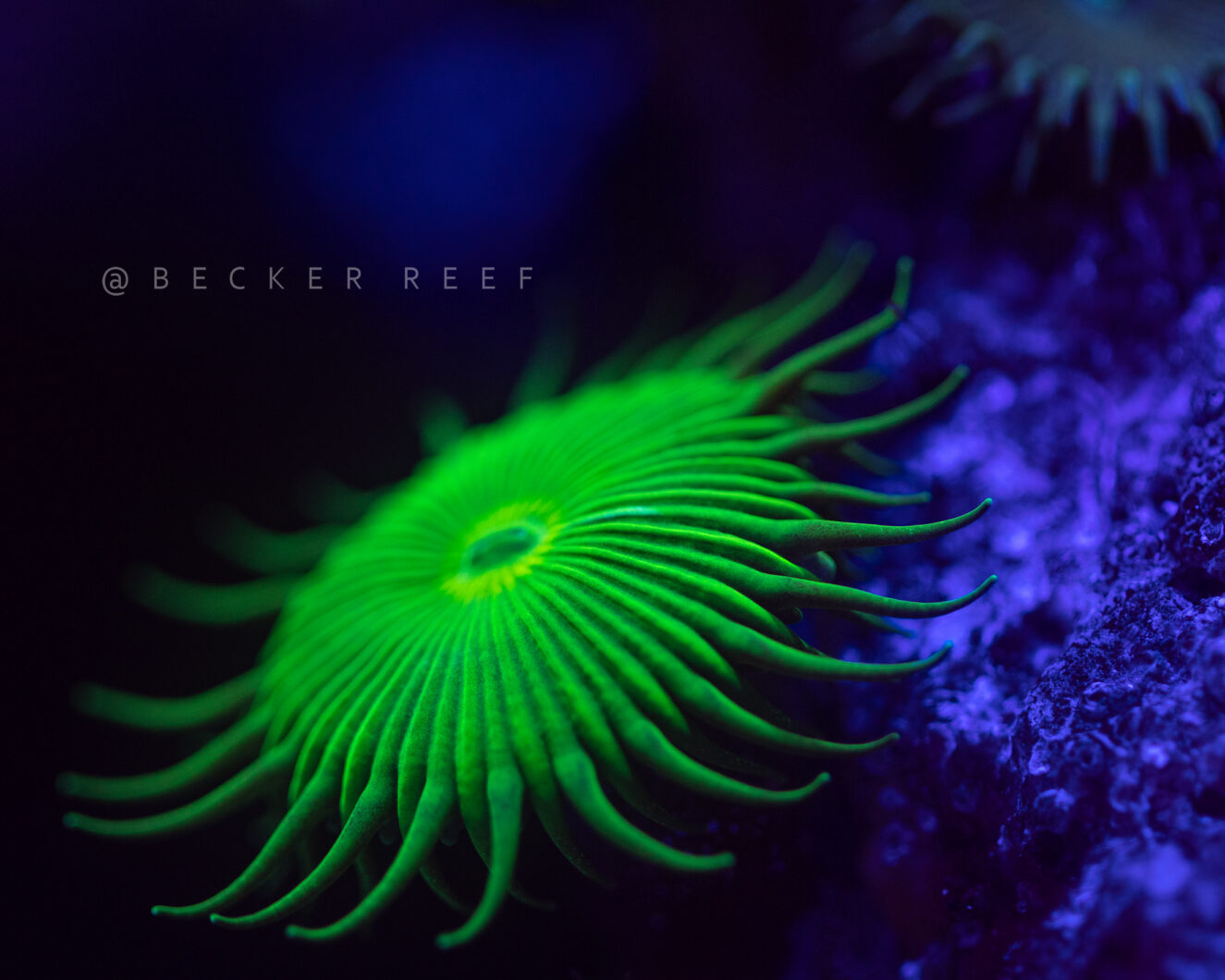 From brilliant yellows and vibrant oranges to striking cooling blues and intense purples, the color palette on display is simply mesmerizing!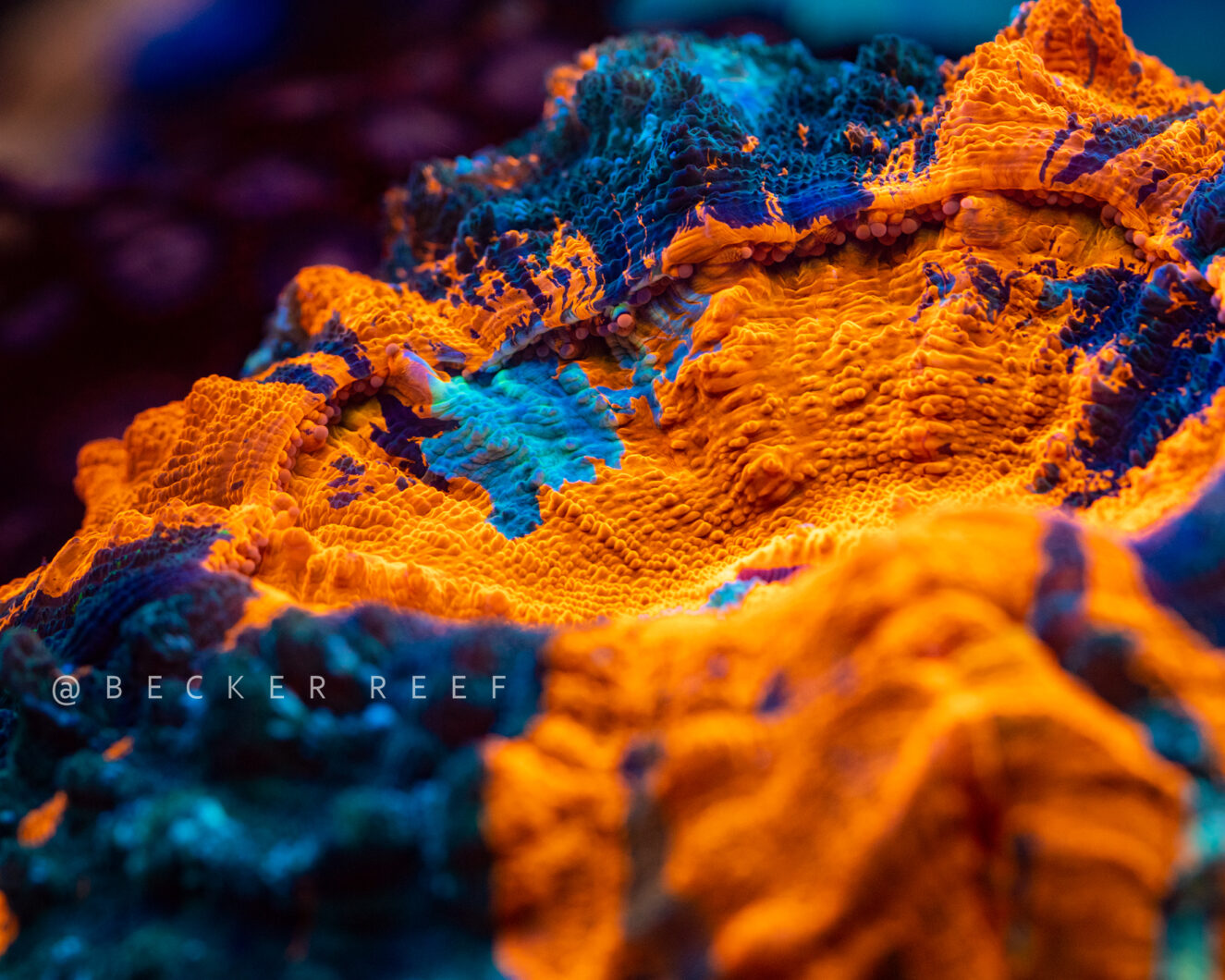 The photos above are a simple demonstration of our lens kit's performance, capturing the mesmerizing beauty and intricate details of these corals. These coral pictures showcase colors undergoing a captivating transformation, becoming more vibrant and eye-catching than ever before!

While our previous macro focus range spanned from 3 to 10mm, with the 52mm Extra Wide Lens you can enjoy now an expanded range of 6 to 18mm, providing an additional +10mm!!
And more...
You can see how these pictures can authentically reflect the vividness of the aquarium like never before.
If you are a smartphone-wielding reefer, you are well aware that no matter how skilled you are at photography, the images captured with smartphones rarely do justice to the true magnificence of your aquarium.
However, when you combine our 15,000k orange lens with our 20,000k yellow lens, a miraculous transformation occurs:
You are empowered to faithfully replicate the natural splendor of your aquarium within your photographs.
Remarkably, you don't need to possess advanced photographic expertise like Evandro does to capture astounding coral portraits.
Thanks to our extraordinary lenses, your pictures will exhibit a professional-grade quality, elevating your photographic endeavors to unprecedented heights!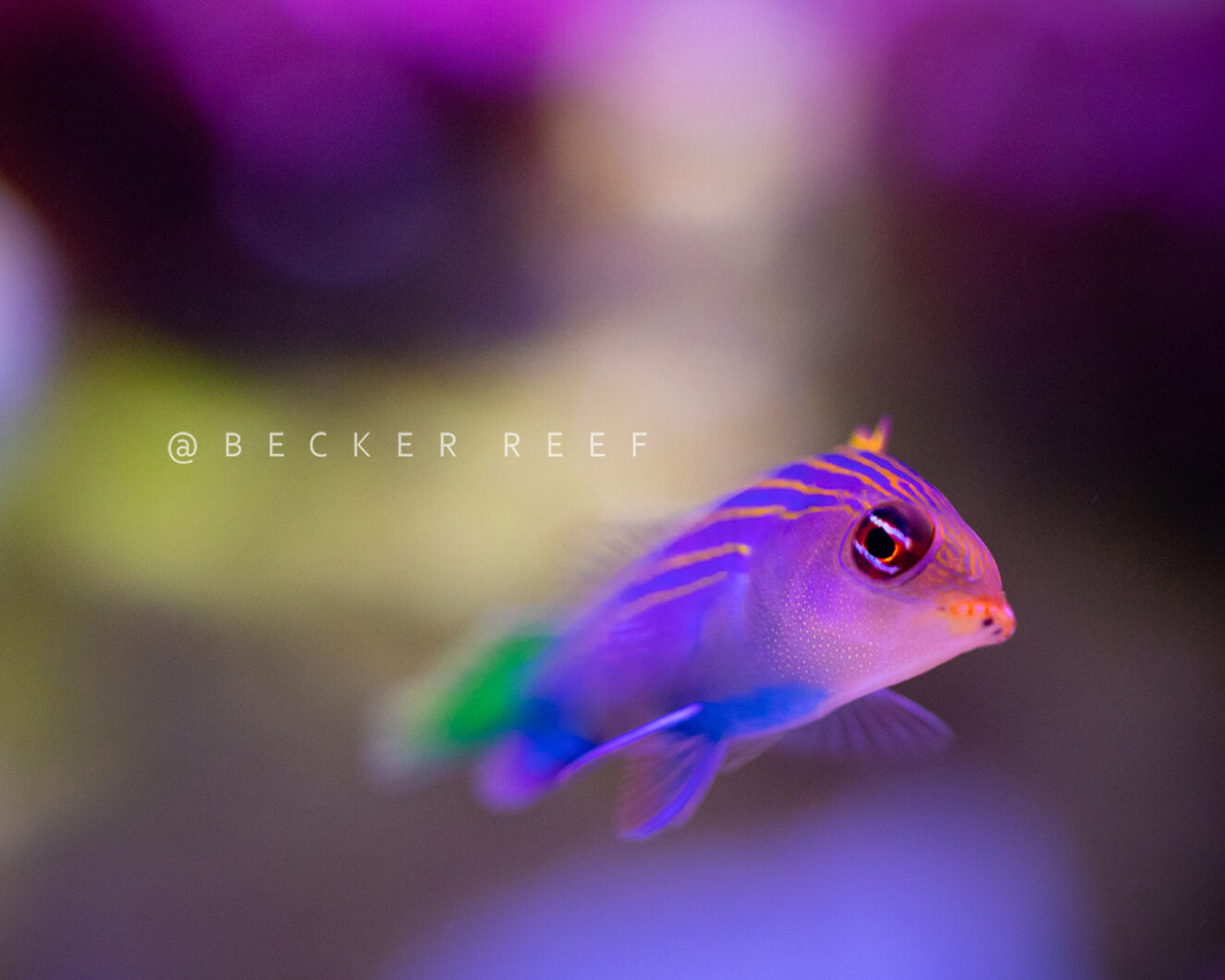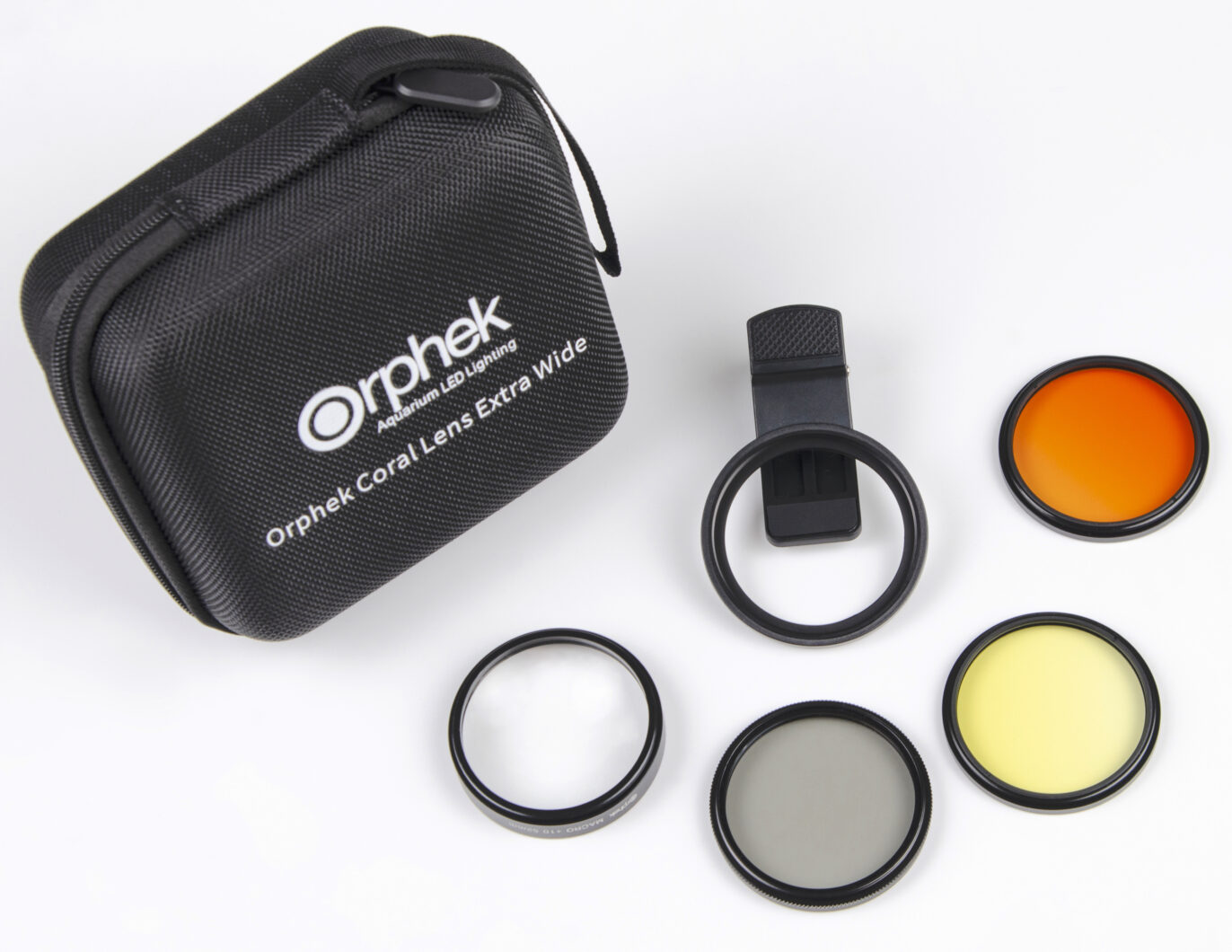 More reasons why Orphek 52mm Extra Wide Coral Lens kit is the best Coral Lens Kit of 2023!
Orphek Coral Lens Kit offers lens that will cover all cameras of your phone including the 3 cameras of iPhone 14 Pro MAX , Samsung Galaxy S21 . Most kits don't. You usually have to choose the main camera.
Because Orphek optical lens have stellar quality:
Glass: Orphek Lens are made of glass! Glass is far more resistant to scratching than acrylic, so your Orphek opticals filters won't scratch easily like all cheap plastic filters you find in the market!
Not only that, in terms of precision you will get clearer view and no blur with Orphek opticals lens that acrylic, polycarbonate or any other materials.
If you notice that sometimes you have light reflection and glare on your photos when trying to take pictures of your aquarium with smartphones or cameras, our CPL 52mm reduces light reflection and increases color saturation!
Why glass matters when we consider optical filters?
Did you know that materials other than glass attract dust? Yes, it is called static electricity. Yeap… no wonder they are not so good for photography:
When you have dust or scratches in your filters the camera of your smartphone will continuously focus and refocus and you will find it very hard to take a focused photo.
After you had such a hard time cleaning your tank walls it will be very disappointing to have dust and scratches appearing in your photo, right?
Orphek developing team thought about EVERYTHING REALLY! The lens are made of glass, so all problems solved and PLUS – we are sending you a cleaning cloth that makes the cleaning process of your Orphek Optical filters very easy! Not only that, our case close the lens hermetically to avoid dust accumulation and the lens are placed neatly to avoid scratching.
Aluminum: Orphek Lens Kit is designed with industrial grade aluminum along with premium optic lenses, so you can capture shots with amazing clarity and detail.
Because Orphek Lens kit offers Interchangeability: You can swap or combine lens for different effects!
Completely stackable: All 4 lens including the wide angle and macro lens are built in an attachable design for full coverage at any orientation.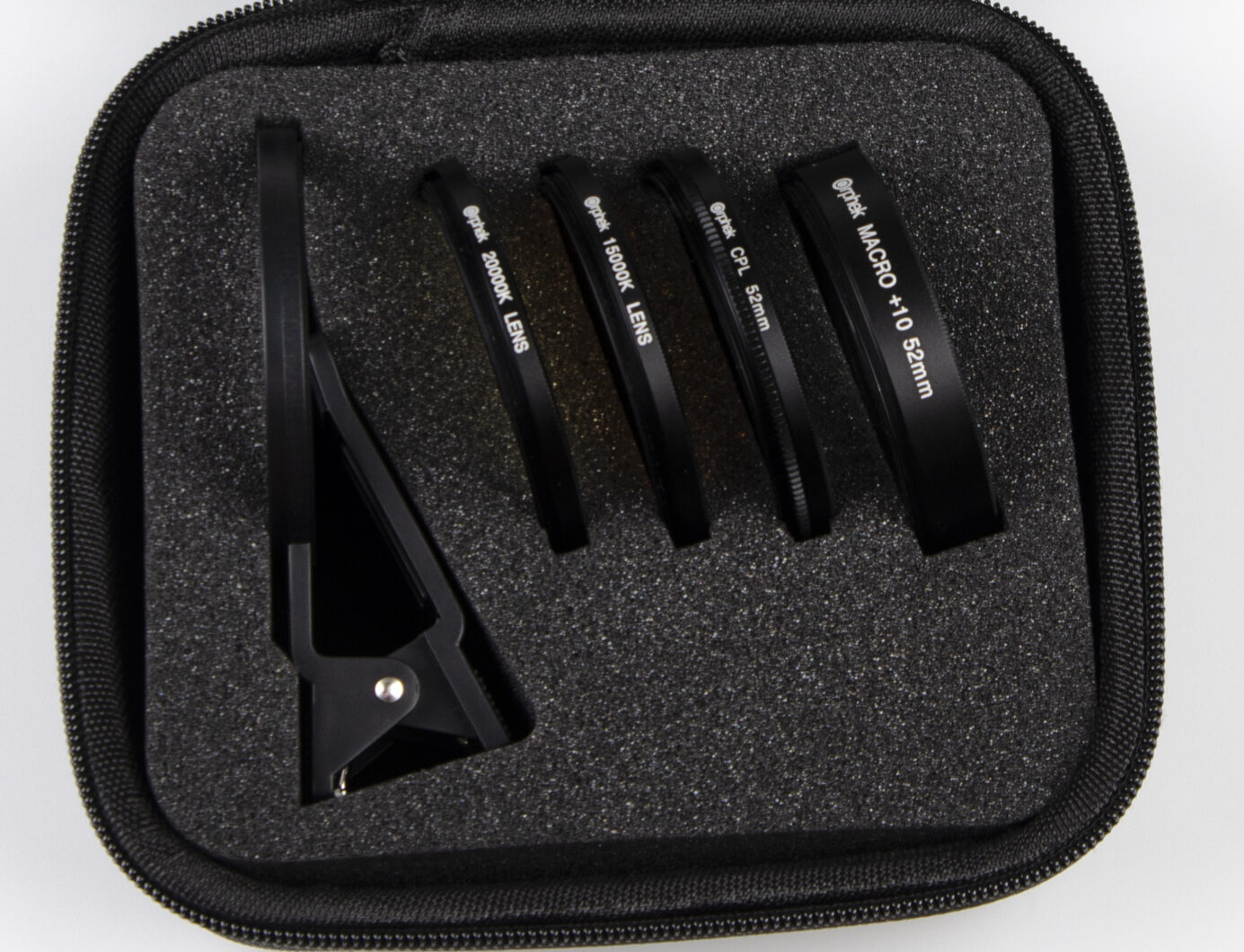 Is it easy to use?
YES! It is super easy to use! We offer you a clip-on system combined with an add-on system: The high quality glass lens for Smartphones made by Orphek can be attached on your smartphone, tablet or DSLR 52mm camera for enhanced effects with our universal detachable clip and you can add as many lens as you wish from your kit.
All you have to do is just to add the lens you wish to use inside the clip and screw it (them) then install the clip on your phone and make sure the lens is/are aligned with the phone camera lens. (Double lens only needs to cover the main lens). How easy is that?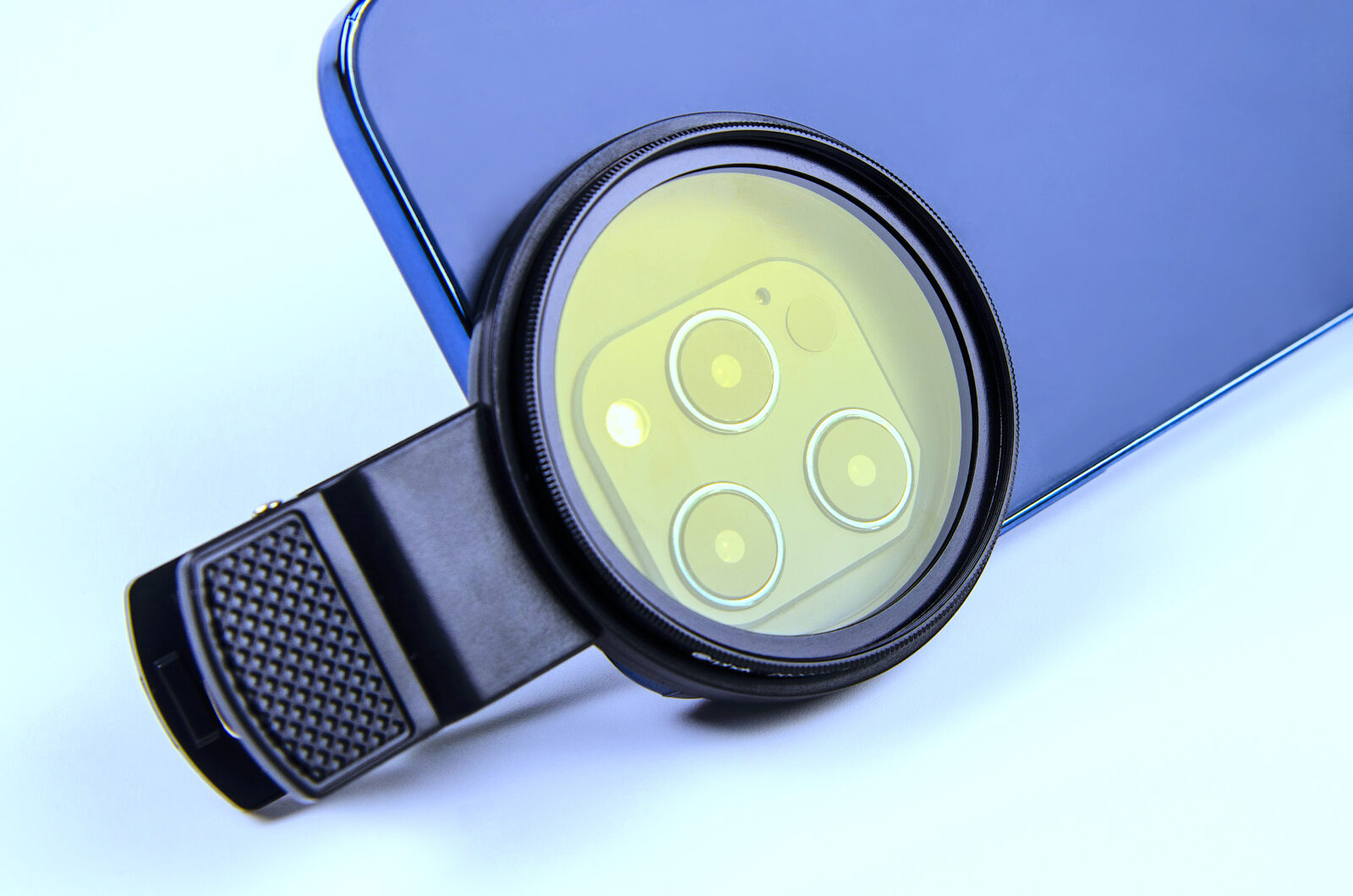 Is it only for smartphones?
NO! IT IS FOR SMARTPHONES AND TABLETS! Not to mention that it is COMPATIBLE WITH ALL SINGLE AND DUAL-CAMERA PHONES including ALL iPhone new models and ALL Samsung Galaxy new models, Google Pixel, Huawei and more.
IT FITS ALSO DSLR 52MM CAMERAS!
Orphek Coral Lens Kit is also compatible with DSLR 52mm cameras, meaning that you will have a whole extra set of filters just to shoot aquariums and corals.
DSLR camera lenses are interchangeable. So you can use all the lens you have already and take your coral and aquarium photos to a professional level with Orphek Coral Lens Kits, expanding the potential of your camera and that natural look that you couldn't reach before!
SO, IN A NUTSHELL
We told you everything you needed to know about the High quality of our Optical Filters!
GLASS & INDUSTRIAL GRADE ALUMINUM
NO SCRATCHES, NO BLUR, NO FOCUS DEVIATION
FULL COVERAGE AT ANY ORIENTATION
EASY TO CLEAN & SET (INTERCHANGEABILITY)
WHERE YOU CAN BUY ORPHEK 52mm EXTRA WIDE CORAL LENS KIT FOR REEF AQUARIUM PICTURES & VIDEO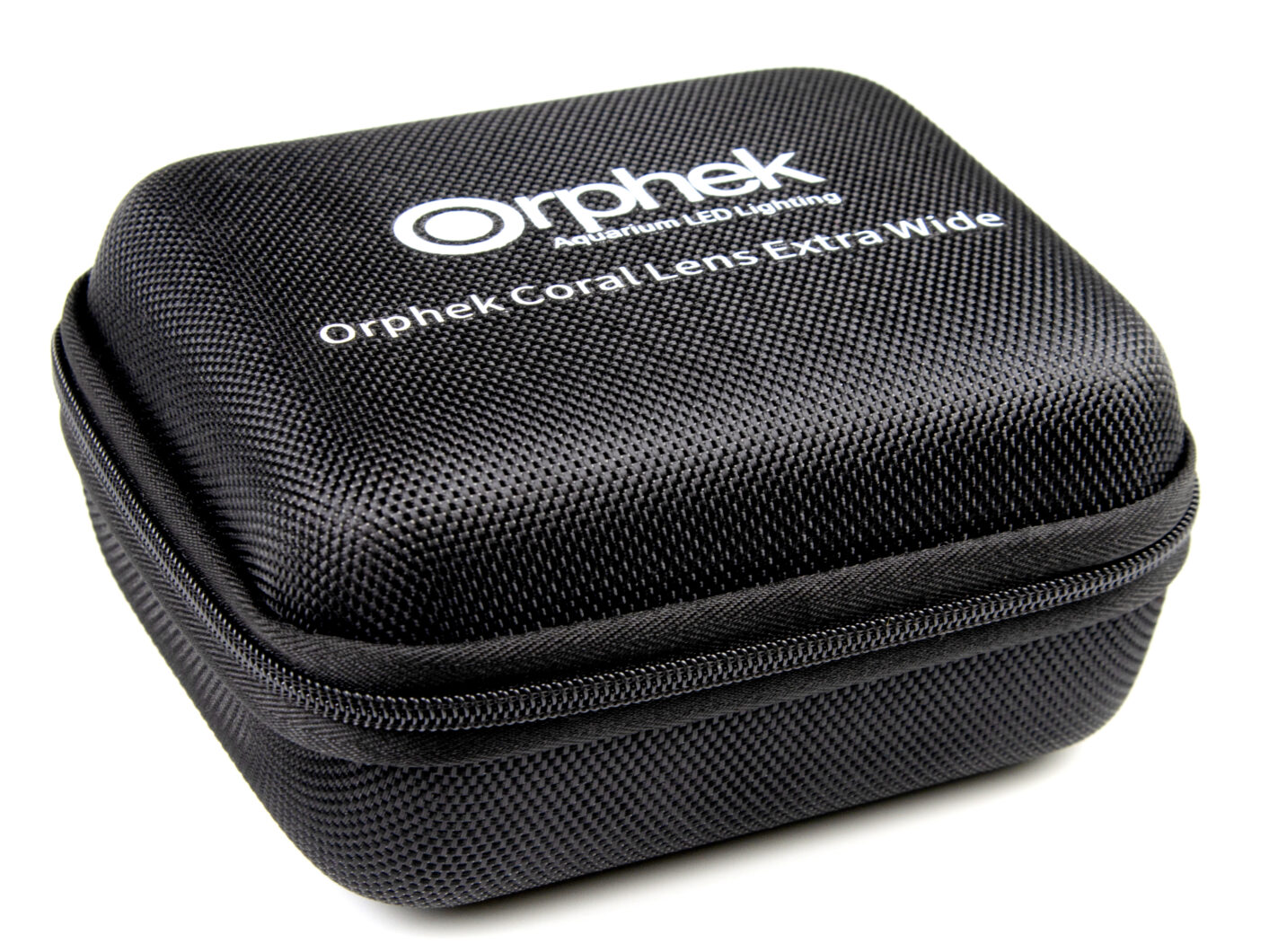 Take Orphek gadget anywhere you go!

Start taking amazing pictures of your corals and share with us. We will love to know where and when you are exploring Nature!
Extra reviews about Orphek Extra Wide Coral Lens Kit - 52mm
---
More Orphek Gadgets
AZURELITE 2 Blue LED Flashlight – The Next Generation
The coolest Orphek gadget designed specifically for coral night feeding, colors & health checking and illumination.
So what is new in Azurelite 2 blue LED Flashlight?
The coolest Orphek gadget, The AZURELITE 2 Blue LED Flashlight is now sold in a combo with FOX FIRE White Super Bright LED Flashlight which is perfect for checking corals under white LED or under the combination of both white and blue LEDs!
And more…
You can do more stuff with FOX FIRE such as working, night fishing, camping, hiking, reading, dog walking, surveillance and use indoor/outdoor when bright light is needed!
Besides doing all it does, both flashlights come with an enticing silver white coating and they are packed in a matte black gift box with an embossed & varnished Orphek logo and seal. 
These versatile high performance blue/white LED multi-functional flashlights will blow your mind!
Not only that, it is the ultimate gi
Special Thank you note

We would like this opportunity to thank Evandro for his passion for coral photography and Orphek and we extend our sincere appreciation for sharing with us mesmerizing coral photos captured using our coral lens kit.
We also invite you to explore the breathtaking photography content showcased on Evandro's Instagram page – @beckerreef – Prepare to be enthralled by his extraordinary talent and immerse yourself in the enchanting world he beautifully captures through his lens.