Osix OR3 reef LED bars combo review, PAR measuring and mounting video - Part II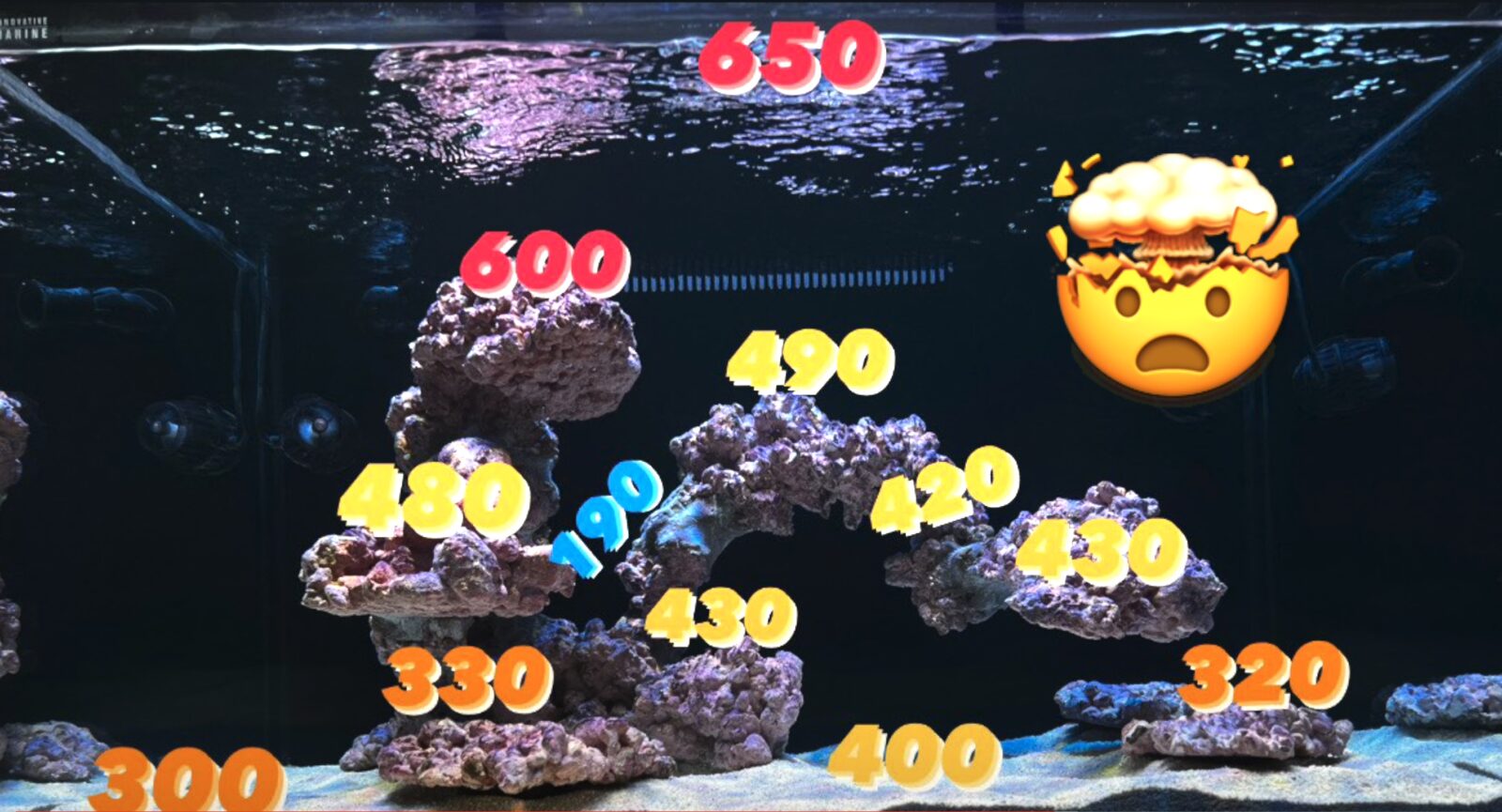 Today we will present the second part of CJ's video.
Click on Part I in case you missed it. / Reminding all of you that if you are a native English speaker you can just watch the video. If you don't understand English, don't worry, this post brings the top important moments of his video.
It is a great opportunity to check PAR readings and see the lights working over the tank.
So, back to CJ's reef tank...
After mounting 5 units of Orphek OR3 LED Bars over his reef tank, he connected and programmed all of them with Orphek's OSIX controller (with iCon Technology) via Orphek's awesome App.
For his Innovative Marine 75 EXT reef tank CJ chose a total of 5 units of Orphek's OR3 90 LED Bars: 1 OR3 Reef Day + 1 OR3 Blue Plus + 1 OR3 UV + Violet + 1 OR3 Reef Day and 1 OR3 Sky Blue (in that order), to be assembled together and controlled by Orphek OSIX Smart Controller with iCon technology.
His final comments on the mounting were:
THERE IS MINIMUM SPILLAGE OF LIGHT OF THE TANK/ PERFECT WALL TO WALL COVERAGE.
NO HEAT FROM THE TOP ACRYLIC AND MINIMUM HEAT FROM THE ALUMINUM TOP/ HEATSINK DOING AN AMAZING JOB.
Concerning Layout:
Wires were straighten out running close to the mounting arm for a sleek look. The goal was to have a clean/barely noticing the cables kind of look, and it could only be achieve with the OSIX controller.
One app., one controller, one power supply, 6 cables, one plug, one electrical socket – how clean and organized and clean can you get better than this?
Shimmering effect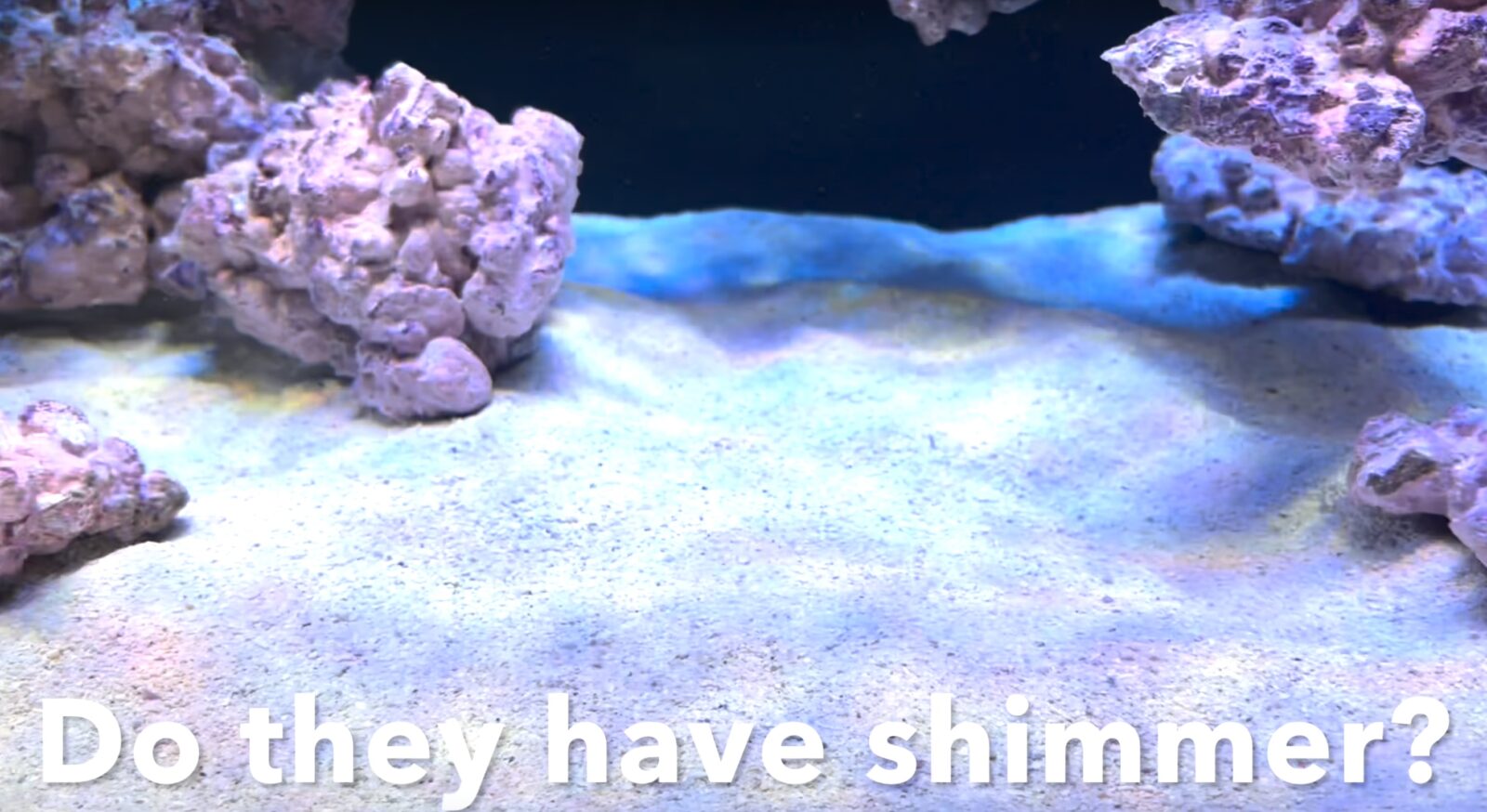 Answering questions people sent him to his Instagram about shimmering - Does it provide any shimmer at all? How much does it shimmer, is it like T5s white?
CJ's answers:
"It is not a blank as T5s. There is TONS OF SHIMMERING. From the sand bed to the rock work. I don't see any disco ball effect".
He also adds that he is not sure that it can be captured by his video camera in terms of clarity and shimmering, "but to the naked eye IT LOOKS AMAZING!"
Orphek OR3 LED Bars are one of our most versatile line of LED lighting solutions developed for optimal SPS/LPS/Soft coral fluorescence, color pop, growth & health, and indeed they are designed to enhance beauty of both natural and synthetic compositions.
PAR readings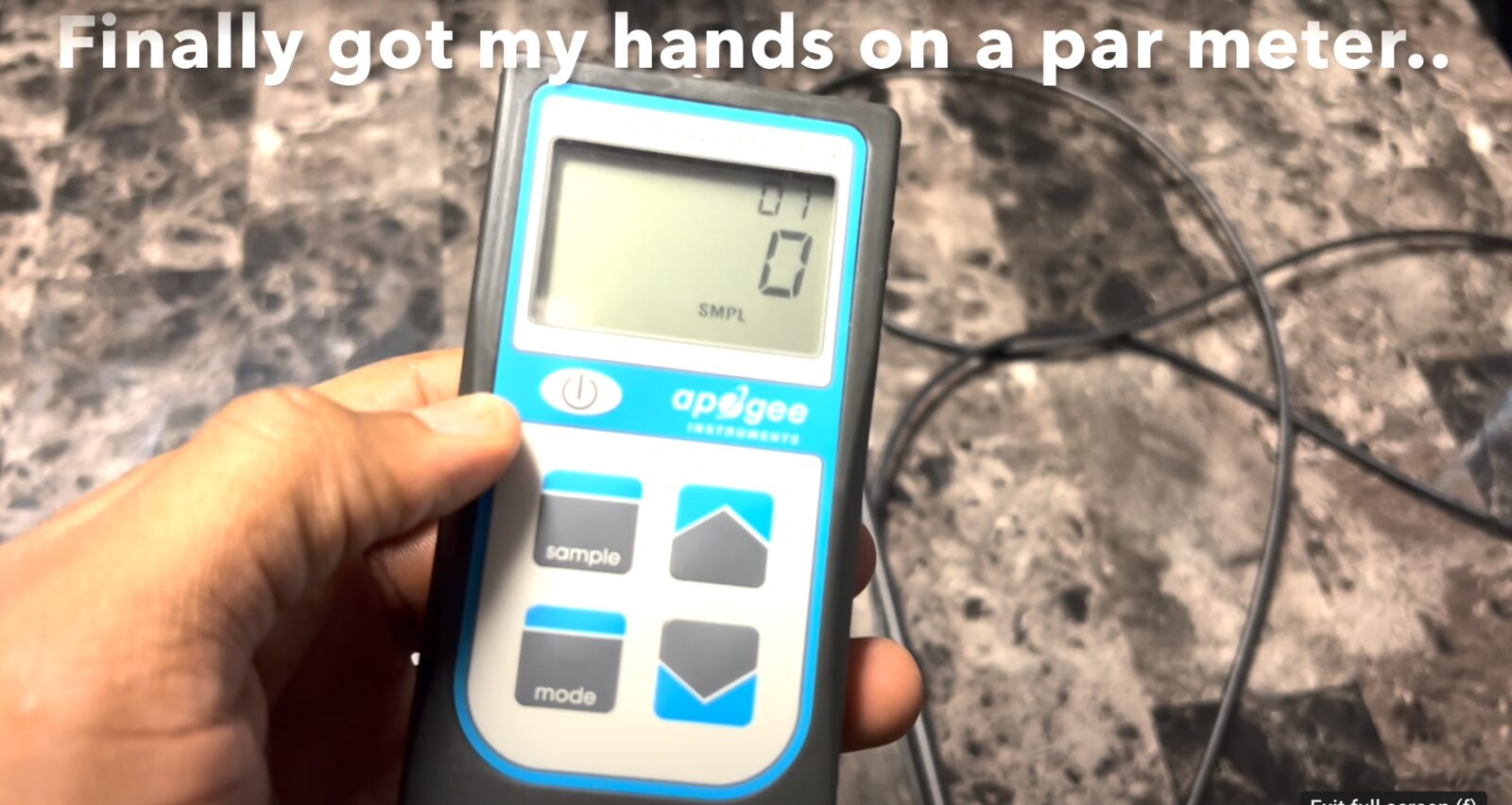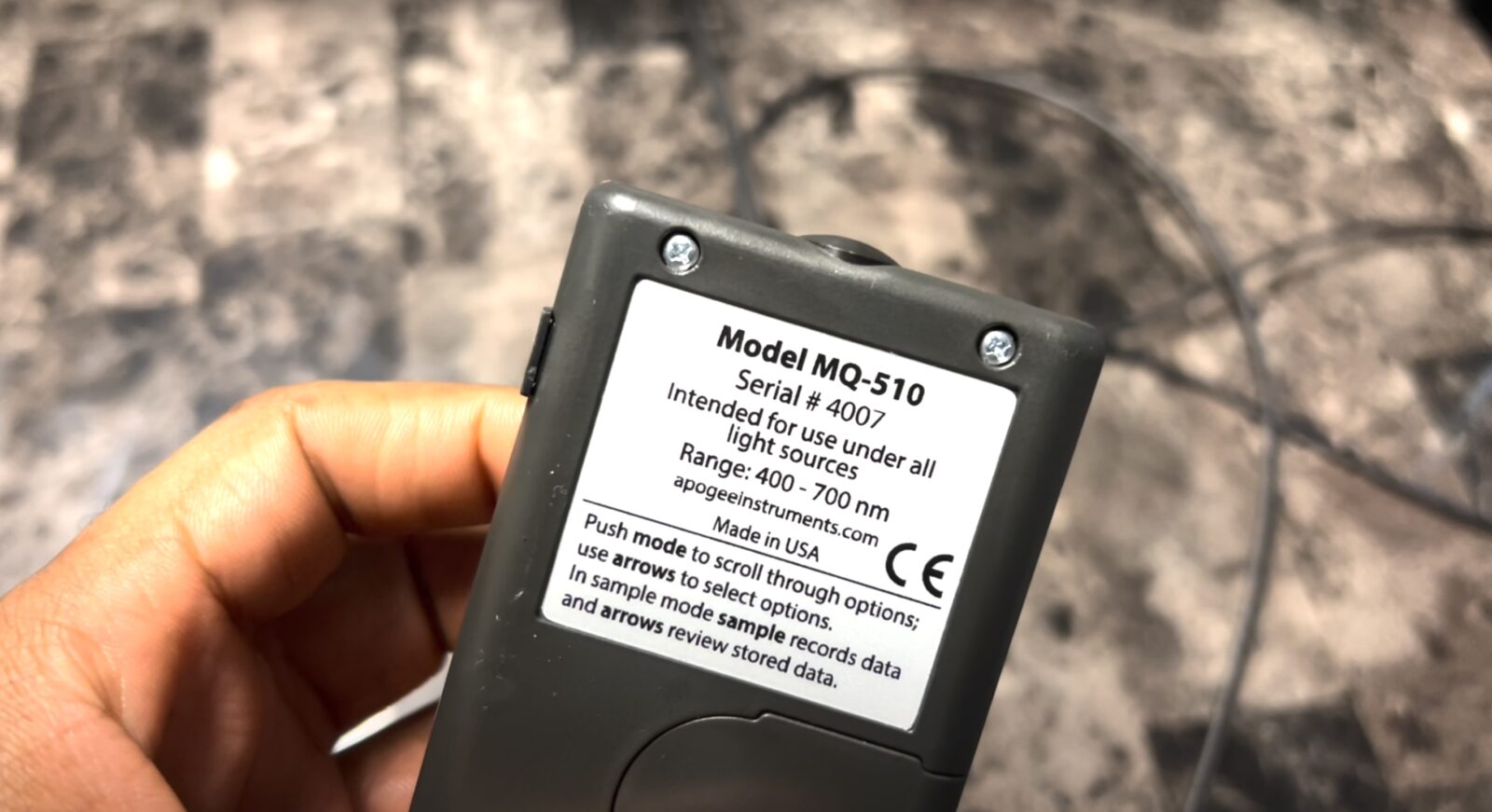 To make the readings Cj is using an Apogee MQ-510 as seen in the pictures above.
Quick reminder: Lights were mounted 12/14 inches (30.48/ 35 cm) over the aquarium (it can also be place at maximum hight of 17 inches / 45cm) and his is using OR3 90 degree optics.
The first readings are taken with all 5 units at a 100% - 1 OR3 Reef Day + 1 OR3 Blue Plus + 1 OR3 UV + Violet + 1 OR3 Reef Day and 1 OR3 Sky Blue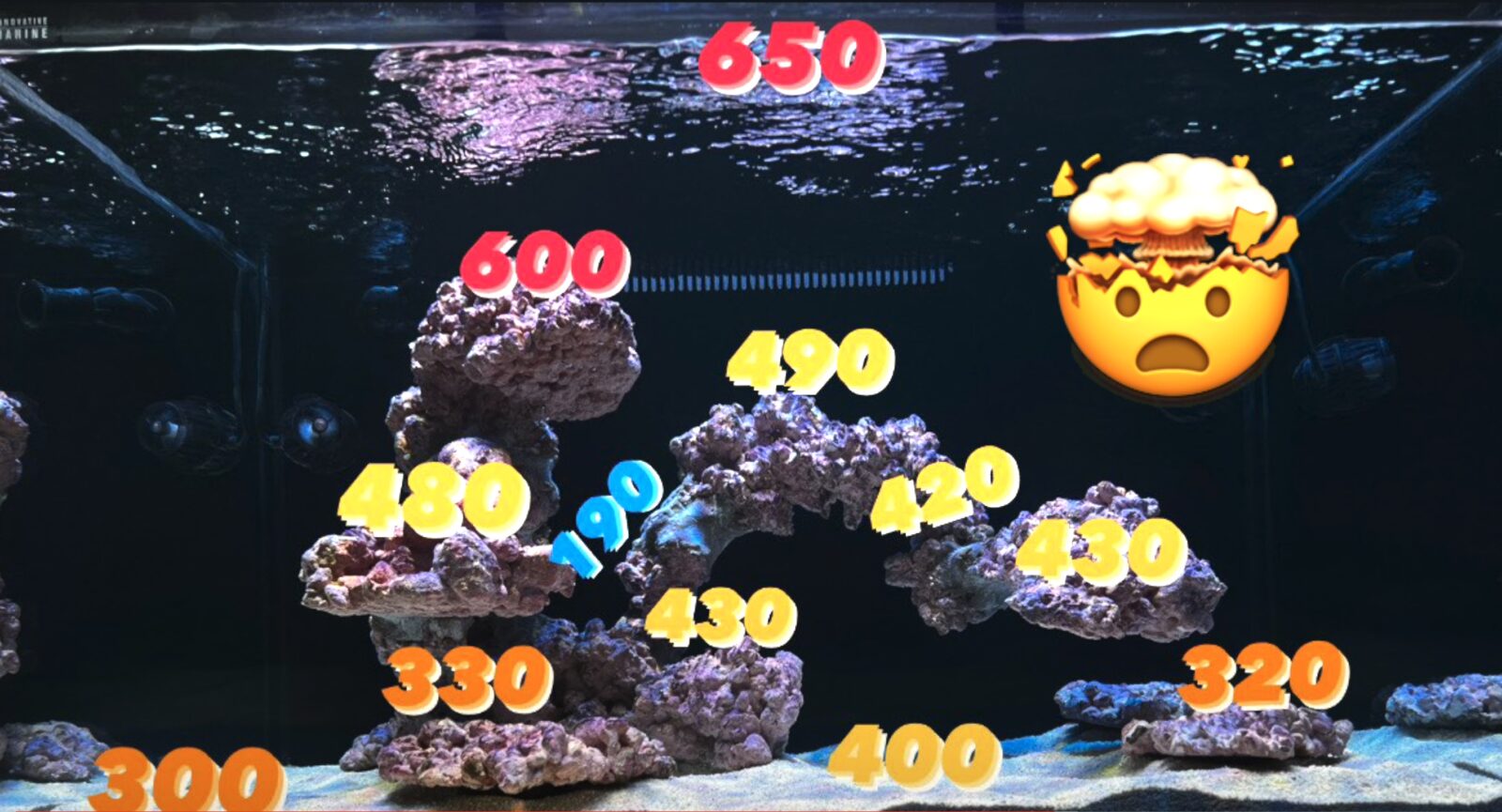 CJ's comments:
"Numbers are STAGGERING! I did not expect the even spread and power of these lights!"
"650 PAR at the surface/ 400 PAR at the sand bed in the middle of the tank minimum of 300 PAR at the edges of the tank is ABSOLUTELY CRAZY."
"This is the CLOSEST to T5s in terms of coverage."
"We have enough light to GROW WHATEVER WE WANT!"
PAR reading only with 1 OR3 Blue Plus + 1 OR3 UV + Violet + 1 OR3 Sky Blue, turning off OR3 Reef Day.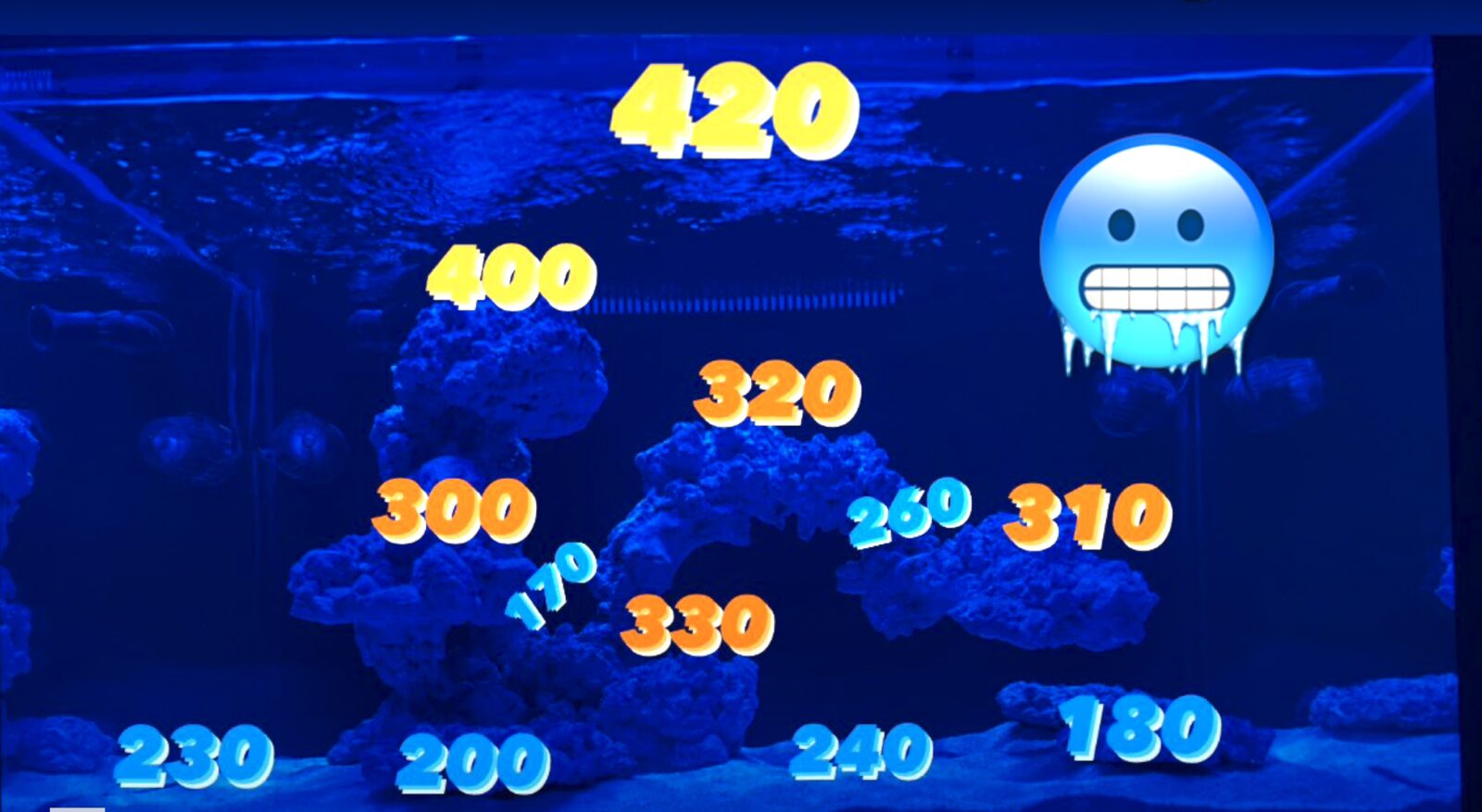 CJ's comments:
"With only 3 LED Bars we are getting we are getting 420 at the surface/ almost 300 at the sand bed...if anyone was wondering about these lights power... any doubts...hopefully THEY ARE REMOVED with this video".
"I COULD NOT BELIEVE IT! I checked 3 or 4 times!"
"Definitely knowing that I have this kind of power available it will dictate what I put in the tank...at this point I THINK IT IS UNLIMITED".
Programming and App feedbacks
CJ explained about the app while he was doing the PAR readings, but we broke into segments so you can read it here in an organized way.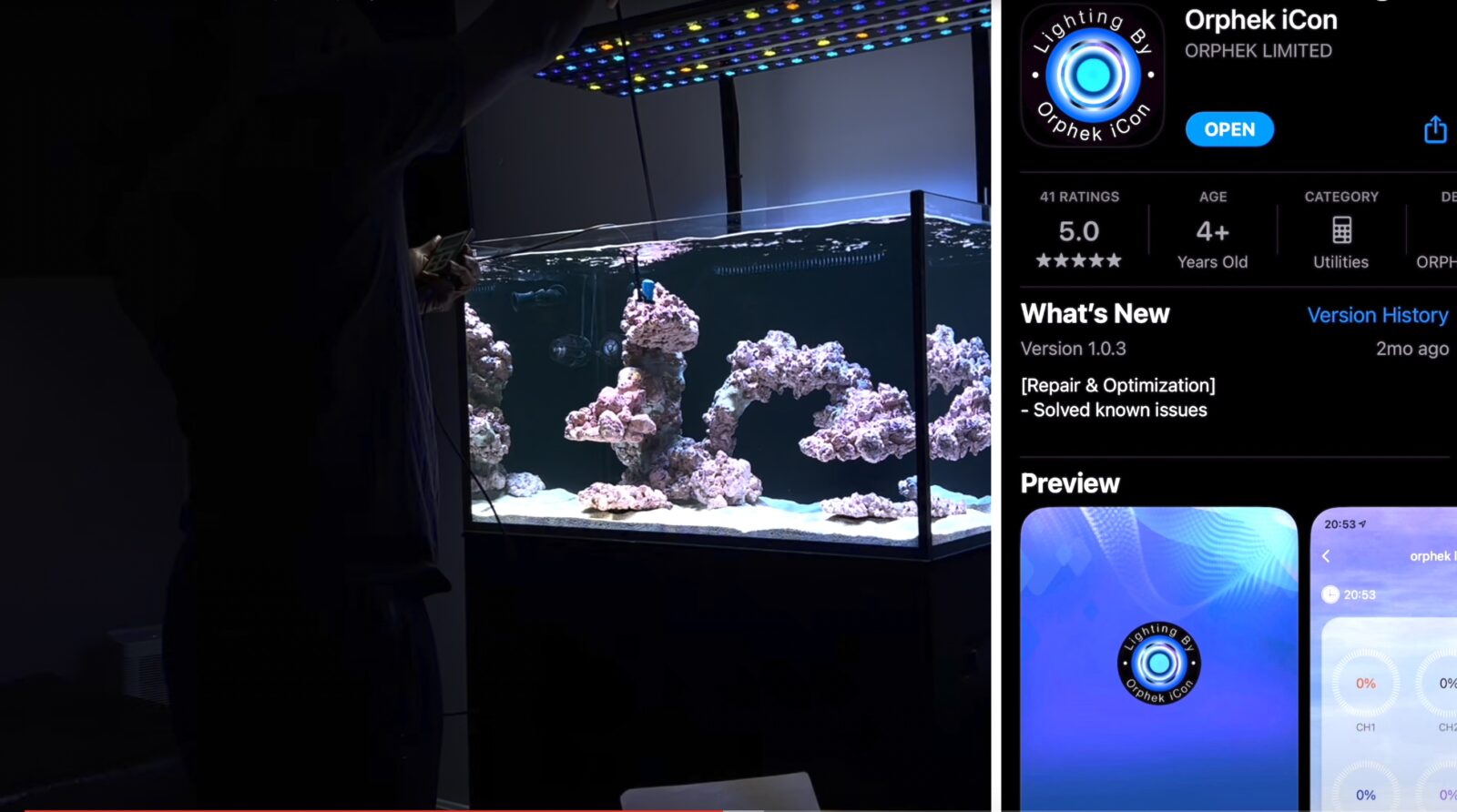 CJ downloaded Orphek App. to his cell phone - Orphek App is compatible with both IOS & Android/ iCloud support.
Good to know: Orphek brings the most Advanced & fastest Intelligent connectivity – Wi-Fi / Bluetooth, 5G internet connectivity/ high speed response/ Built- in wireless worldwide remote and local programming, control and monitoring/ Ability to program multiple units individually, in groups or in unison/ Large storage with capacity for additional programs.
Cj's comments:
"Overall it does give you control of the lights." In his opinion we have room to grow. (Thank you Cj! Orphek is constantly improving to match our clients needs!)
obs.: He mentioned that this is a version of the app. of 2 month ago.
Channel control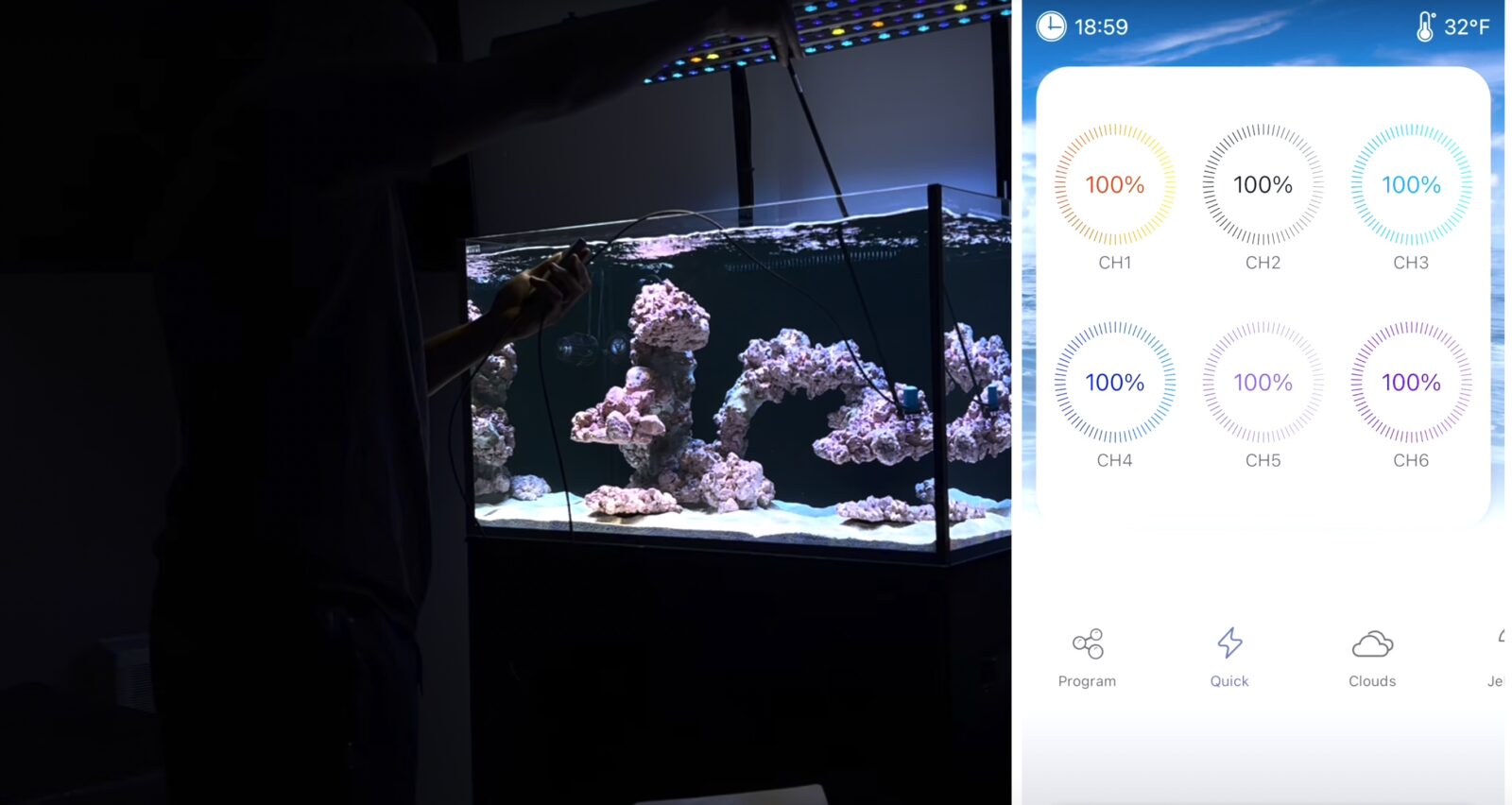 Orphek App. offer the possibility of controlling and programming six channels individually for Atlantik series or use each channel for a OR3 LED Bar in a total of six. Cj explains here that you can control each channel, but not each LED.
Most importantly is that he mentions that OR3 LED Bars with the OSIX dimming range is 0% to 1% for Day Light and 0.01% to 1% for Moonlight.
This is a feature develop by Orphek after years of research to really mimics the natural moonlight and moon cycle as it is in Nature. If you wish to read all about it click on MOONLIGHT.
He feel IT IS VERY NEAT, but he doesn't have much to add at this point because he never used it so we complemented here the information for you, just click on the link provided above.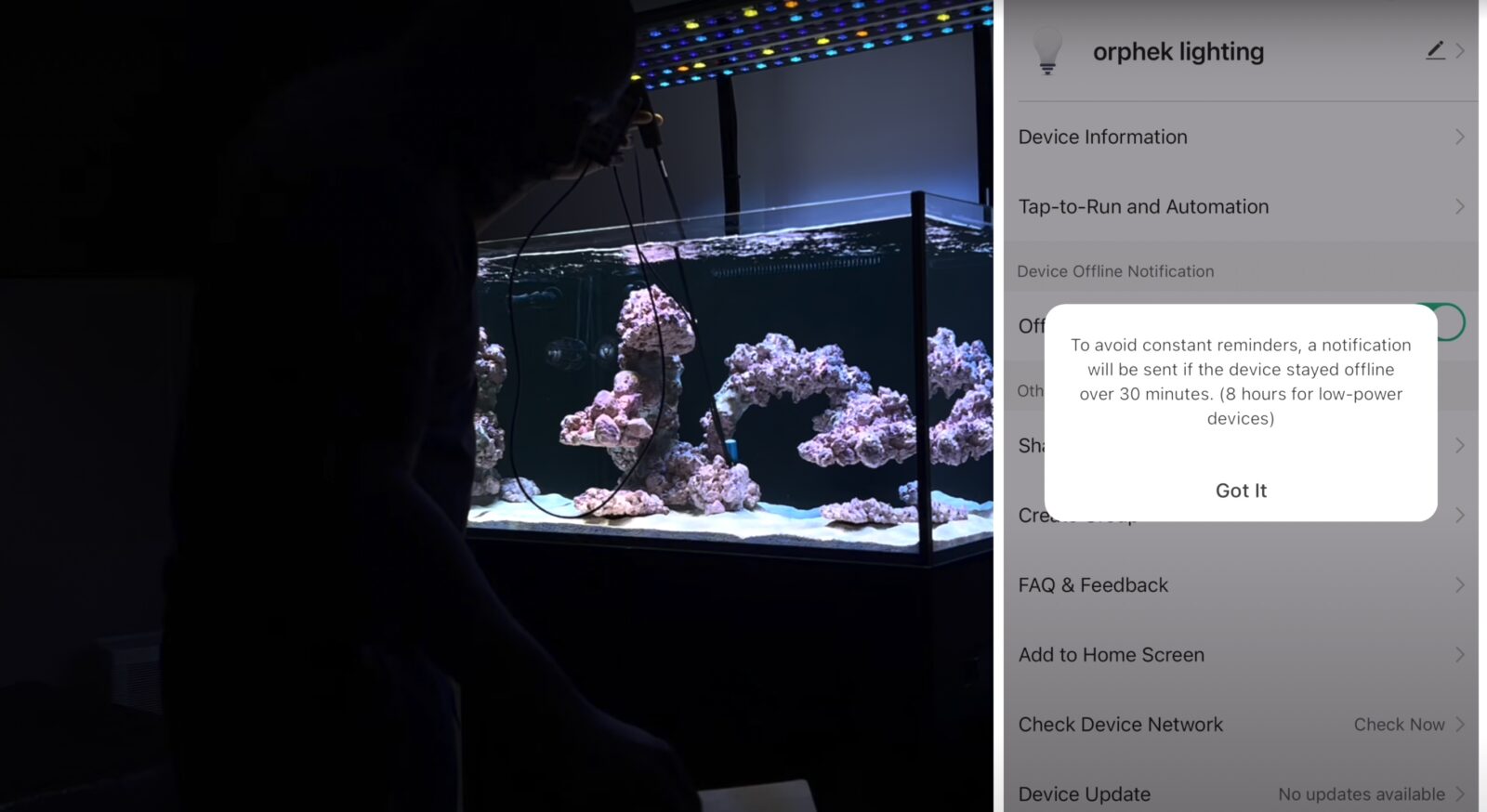 Orphek App. gives constant notification of the lights.
He adds that "it has all the main things that you will want" as far as checking connectivity, trouble shooting. All options are built into the program.
Programming the lights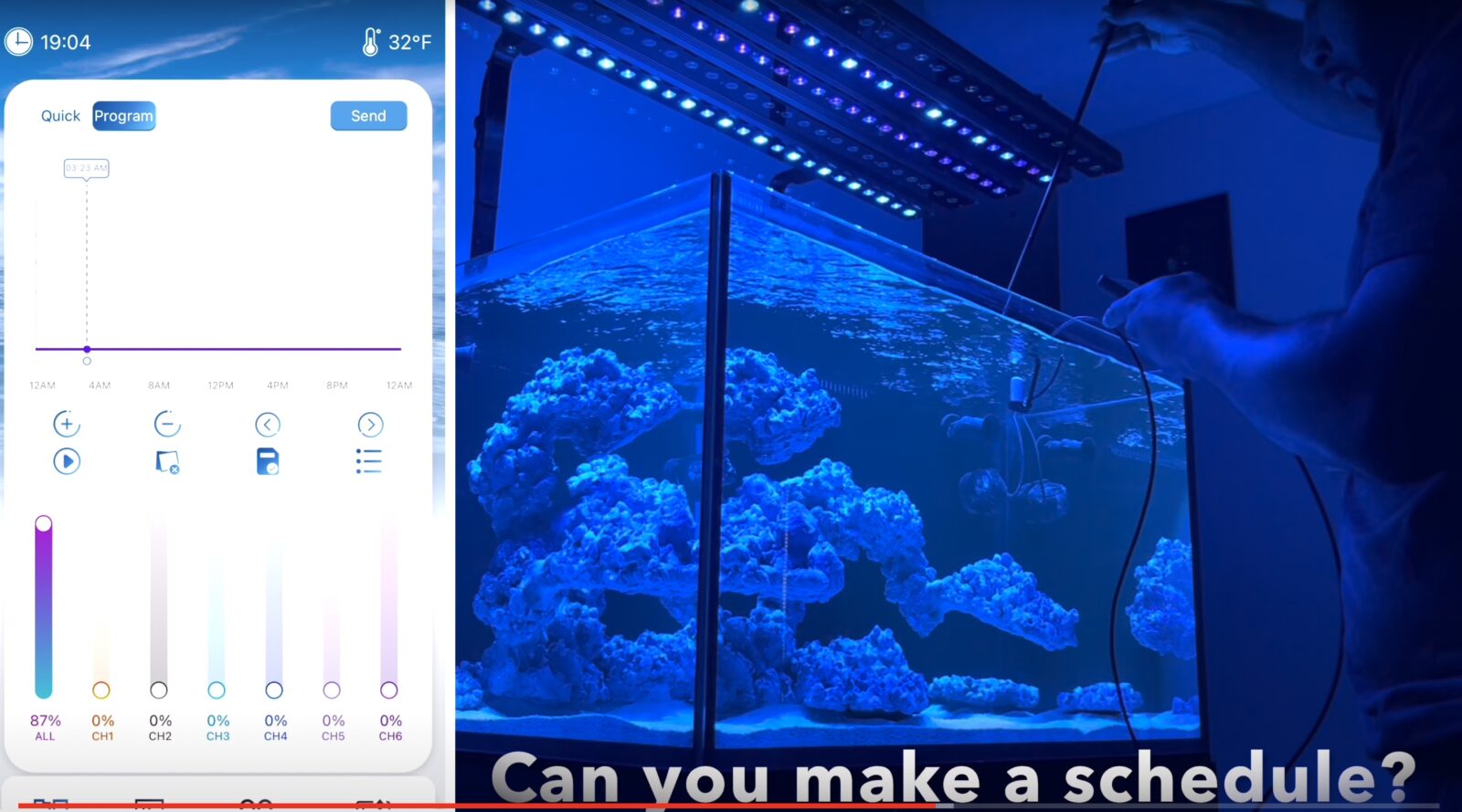 Orphek comes with HELIUS pre-program, but you can also build your own light schedule.
As you build your schedule, by selecting your time points. You select your spectrum and the wattage for each bar as seen below.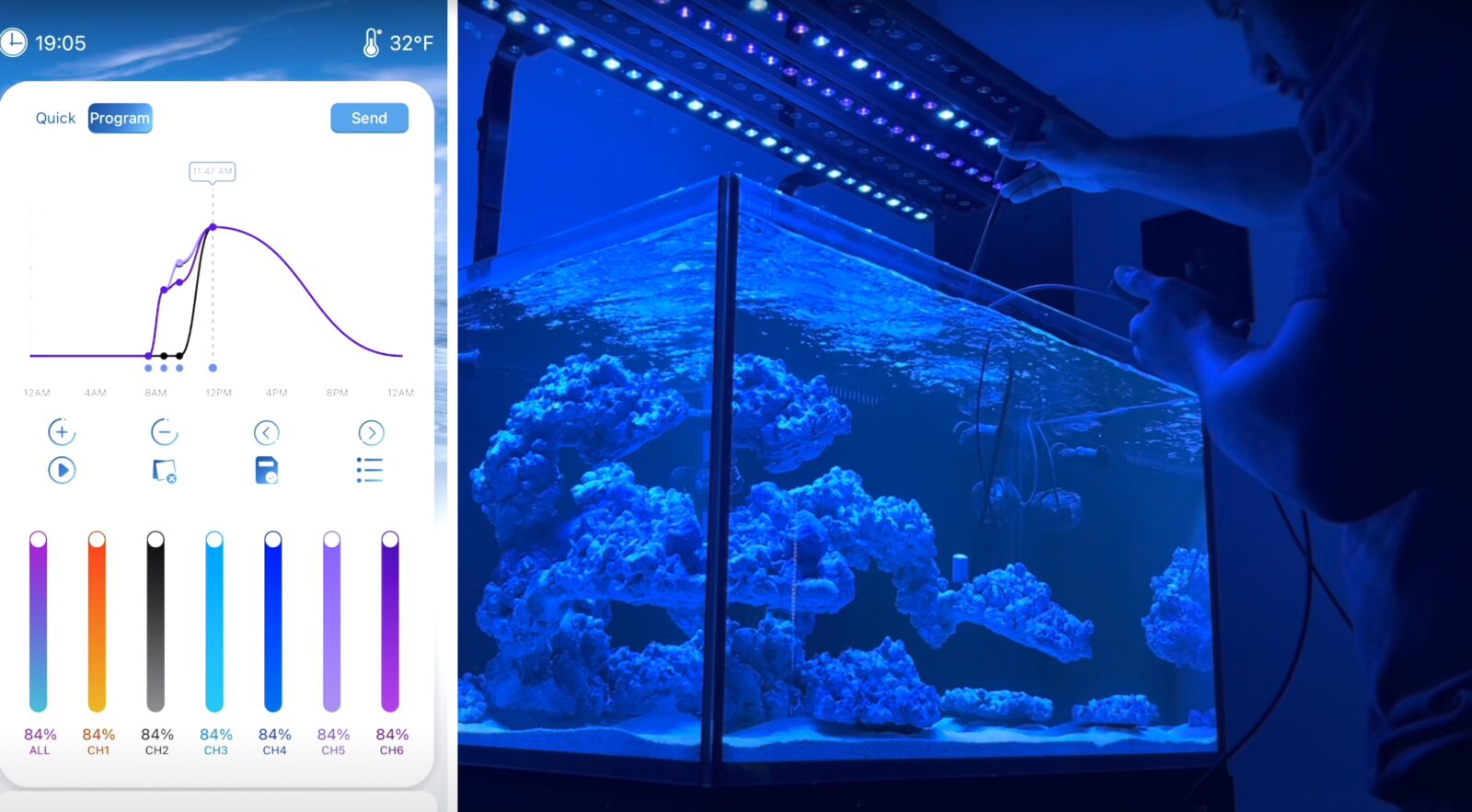 To read more about Orphek HELIUS click on the name.
And that is all for now. We hope he will make another video with the corals placed in the aquarium!
In this opportunity we would like to thank CJ so much for taking the time to make this detailed video about our products and for giving us his feedbacks.
In this post all photos are screenshot from CJ's original video, so all credits are his.
Orphek has added information that we feel are important to mention.