Super coral farming at Monsoon Aquatics upgrades to Orphek Amazonas 960 iCon reef LED Lights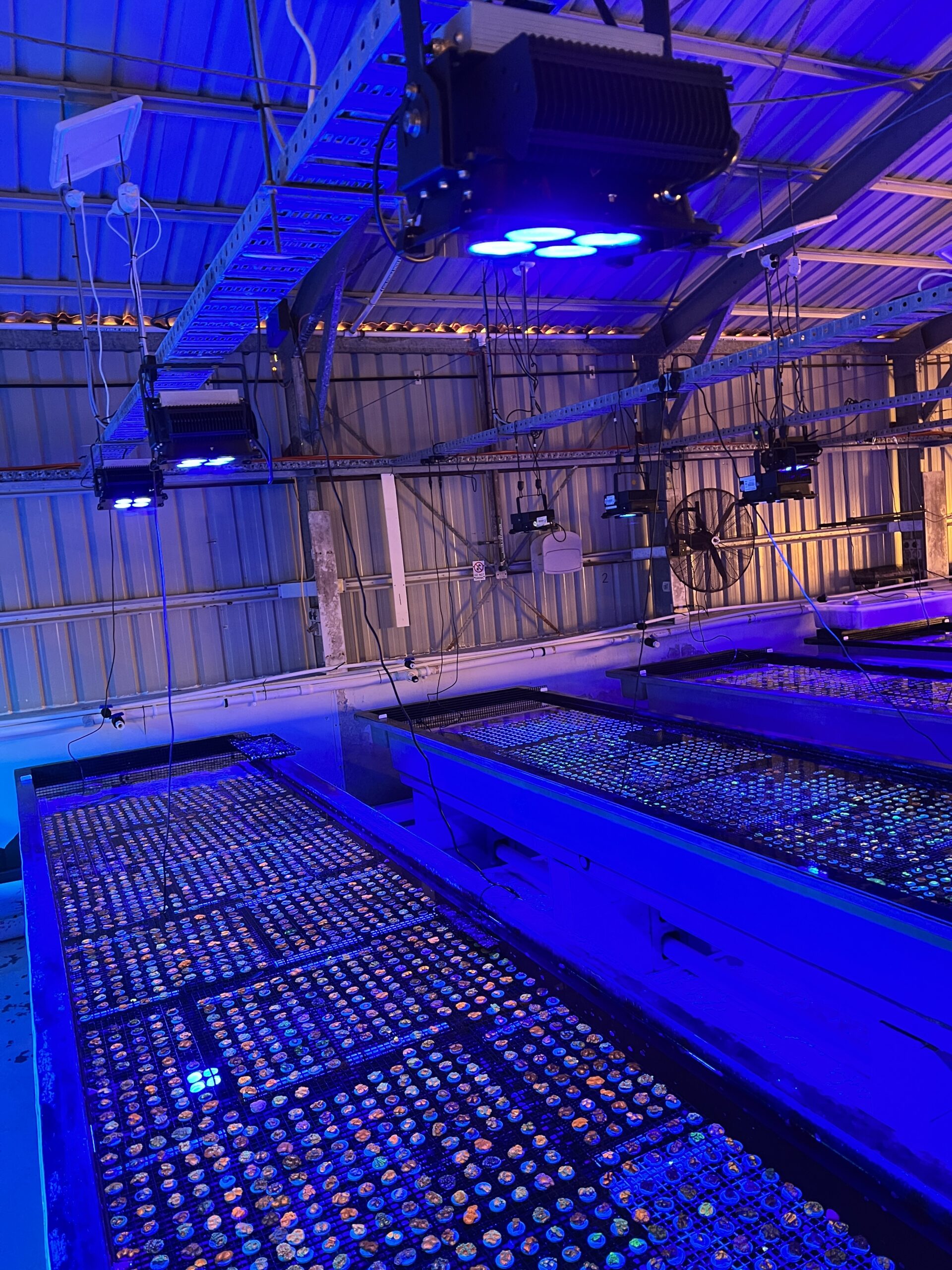 Check out these awesome corals under our Amazonas 960 iCon units!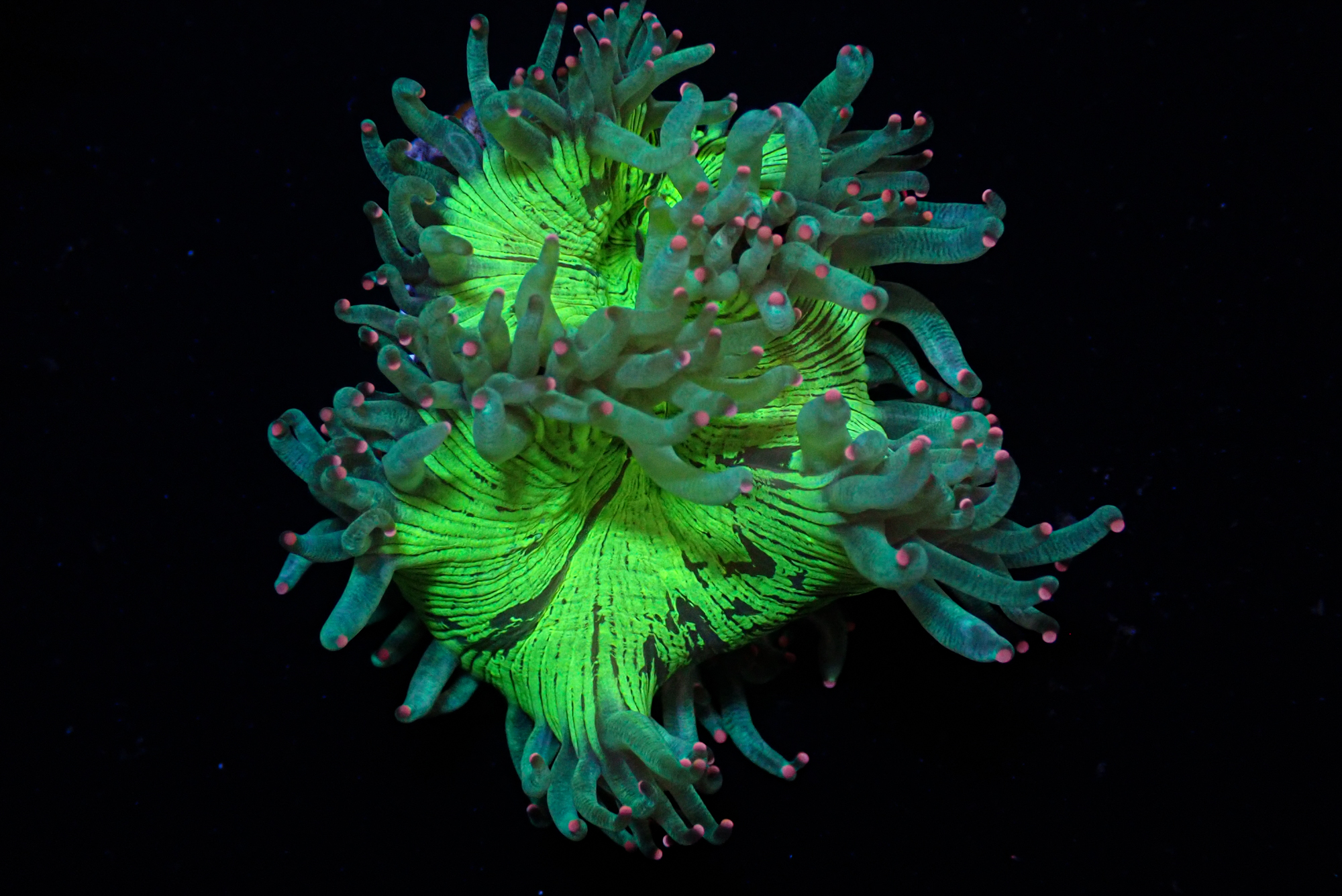 Cataphyllia jardinei
Orphek has established a strong presence in Australia for many years and has been chosen as the LED lighting supplier for numerous significant projects, public venues, research centers, and coral farms, due to Orphek's exceptional quality products and cutting-edge technologies.
Today, we plunge into the waters of Darwin, Cairns, and Bundaberg, as we uncover the renowned facilities of Monsoon Aquatics.
We will explore their significant contributions to coral research, their super corals and gain insight into their guiding philosophy.
Additionally, we will discover why they hold a distinguished position as one of Australia's most prestigious coral farms and examine their valued partnership with Orphek.
And for your delight, beautiful photos of their stunning corals!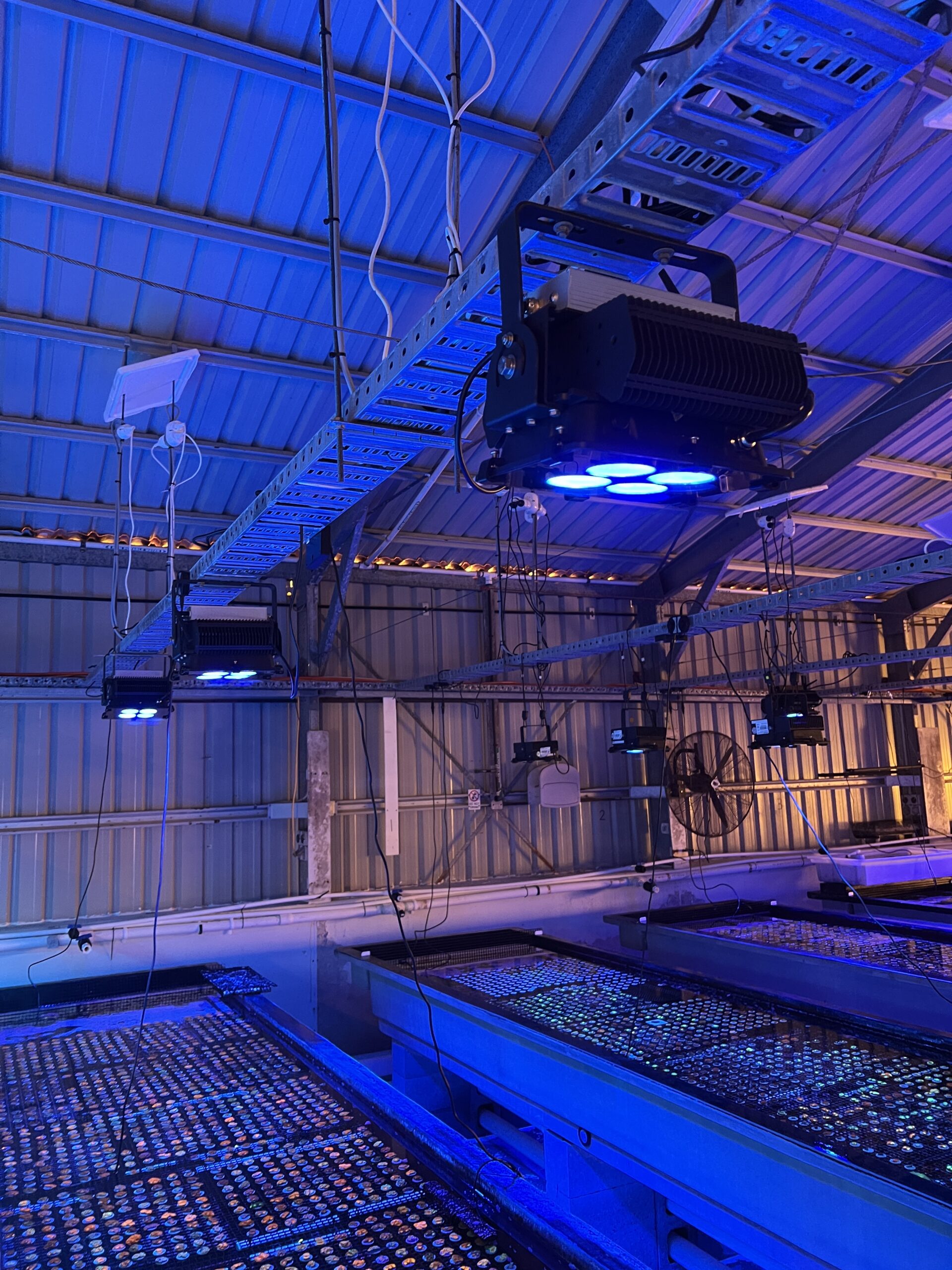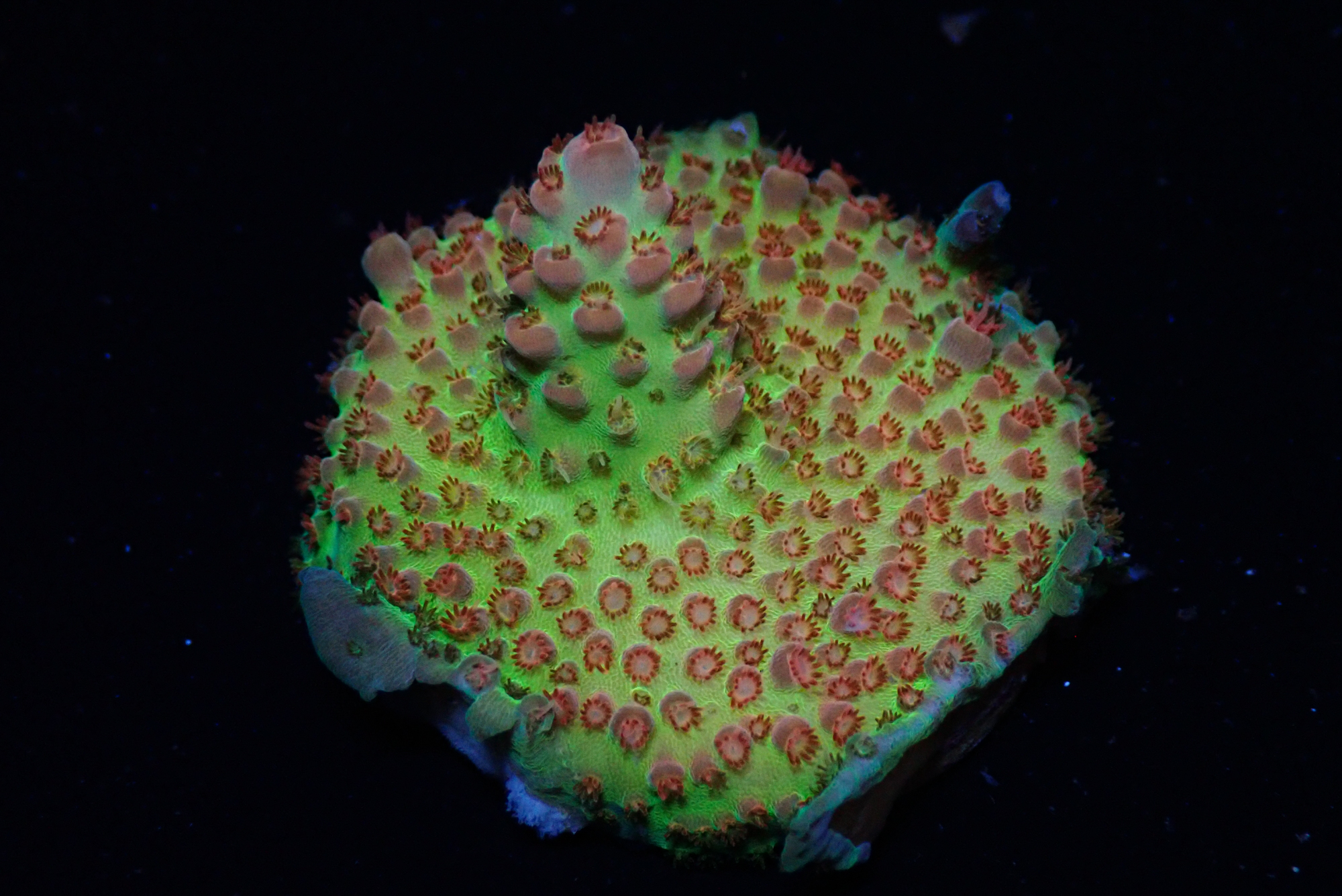 Acropora spp
Monsoon Aquatics researches
Monsoon Aquatics actively contributes to scientific research, collaborating with esteemed organizations like the Australian Institute of Marine Science, James Cook University, and Darwin Aquaculture Centre, which are also supplied by Orphek's LED solutions.
Committed to advancing the industry, they engage in research collaborations, and host students from universities across Australia.
They proudly share that their team has made remarkable discoveries, uncovering multiple new species of fish. They have also discovered a unique type of coral exclusive to the region, named the Croc Island Scoly, paying homage to the Northern Territory.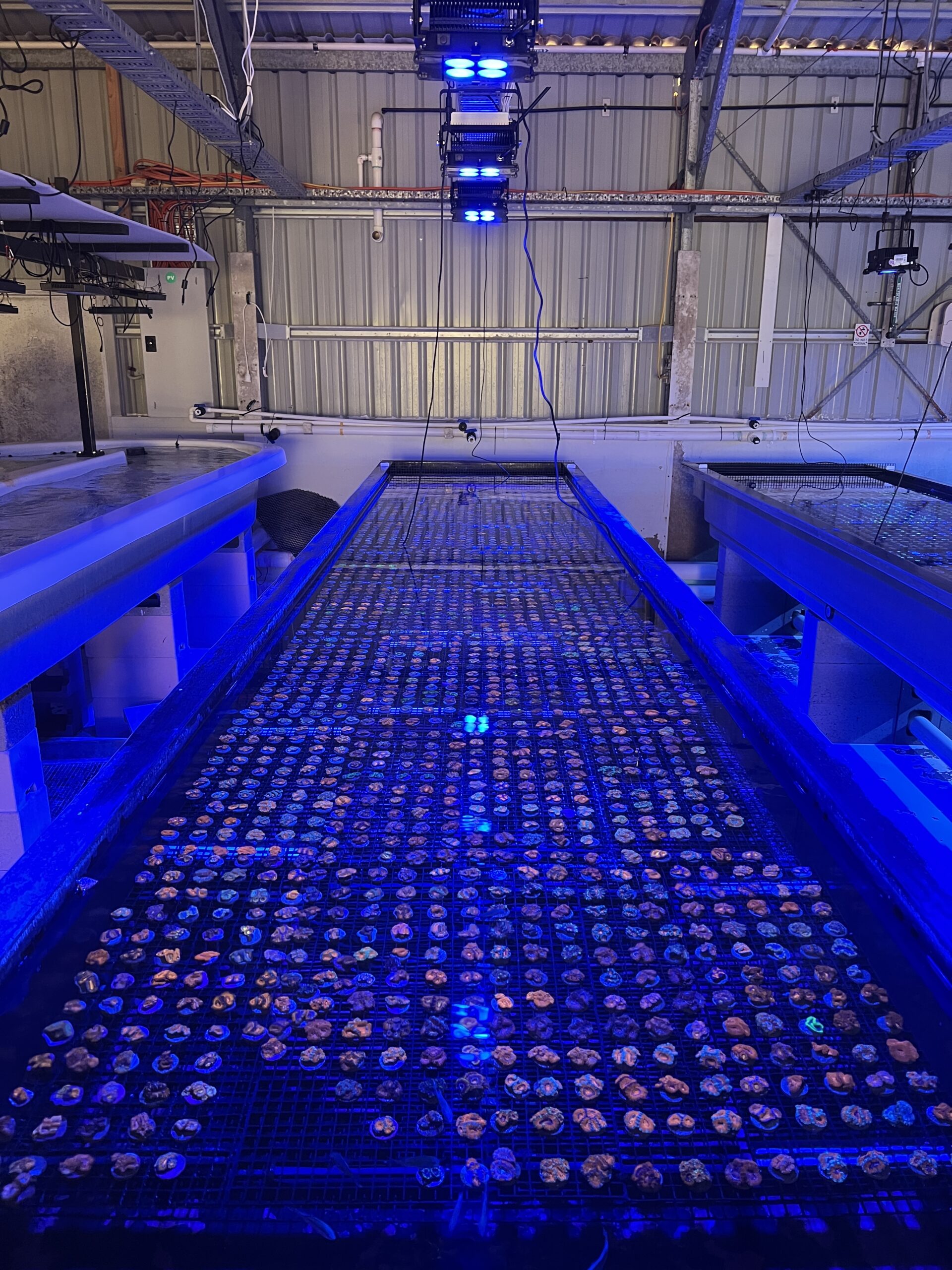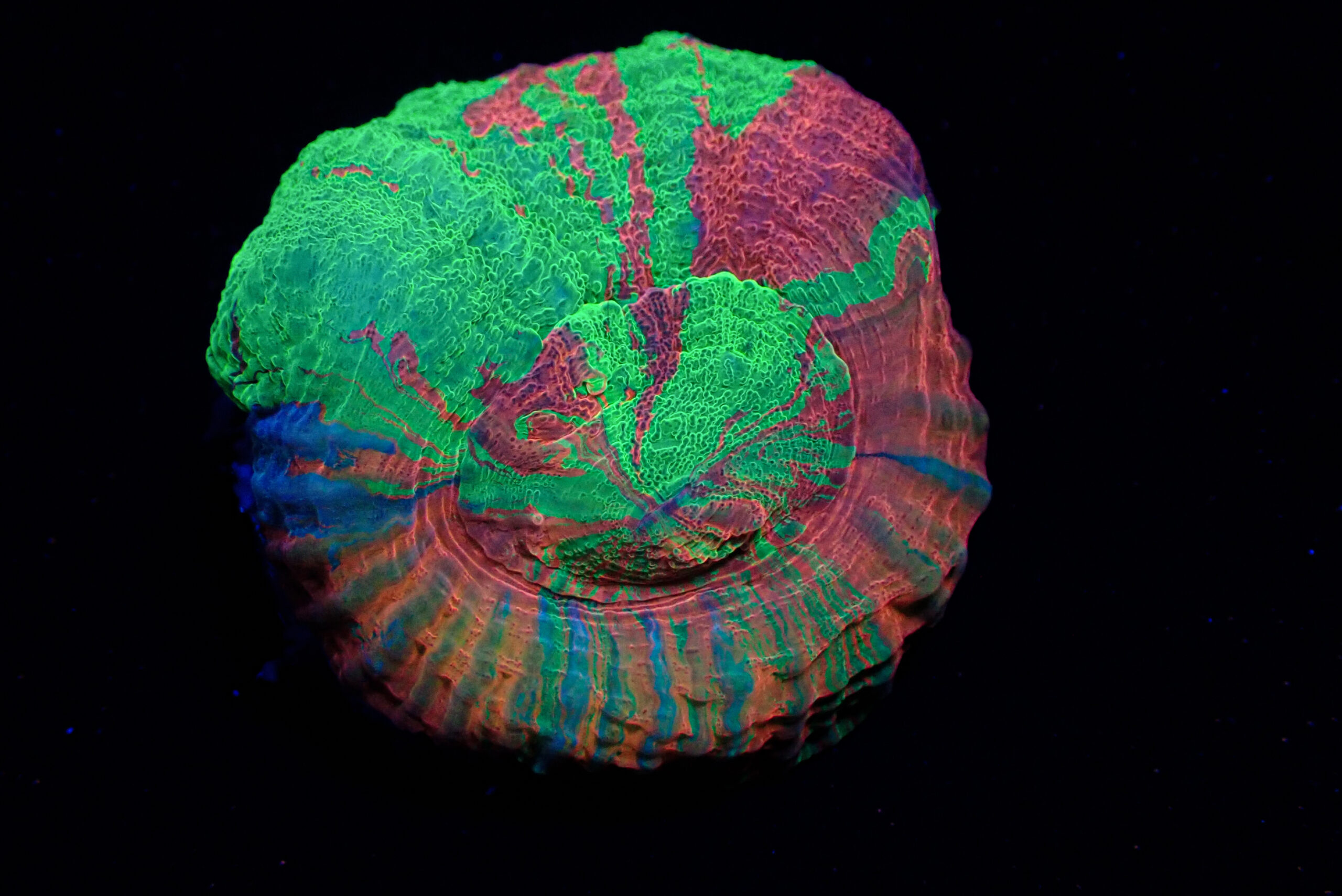 Scolomya australis
The super corals & conservation
Monsoon Aquatics aims to be the leaders in restoring reefs, aspiring to be pioneers.
The coral farm has received more than $500,000 in federal funding to continue its coral spawning work, in the hope it could one day lead to finding a species that could future proof the reef.
At their coral farm near Bundaberg in regional Queensland, the staff works with long tanks filled with corals with vibrant and mesmerizing colors. Some have been propagated from the reef; others have never seen the ocean.
Daniel and the team of Monsoon aquatics are developing super corals that are going to be resilient to change out on the reef.
"I've seen changes in the reef in all parts of Australia, and I'd love to be part of that maintenance to ensure that future generations are going to be able to enjoy it."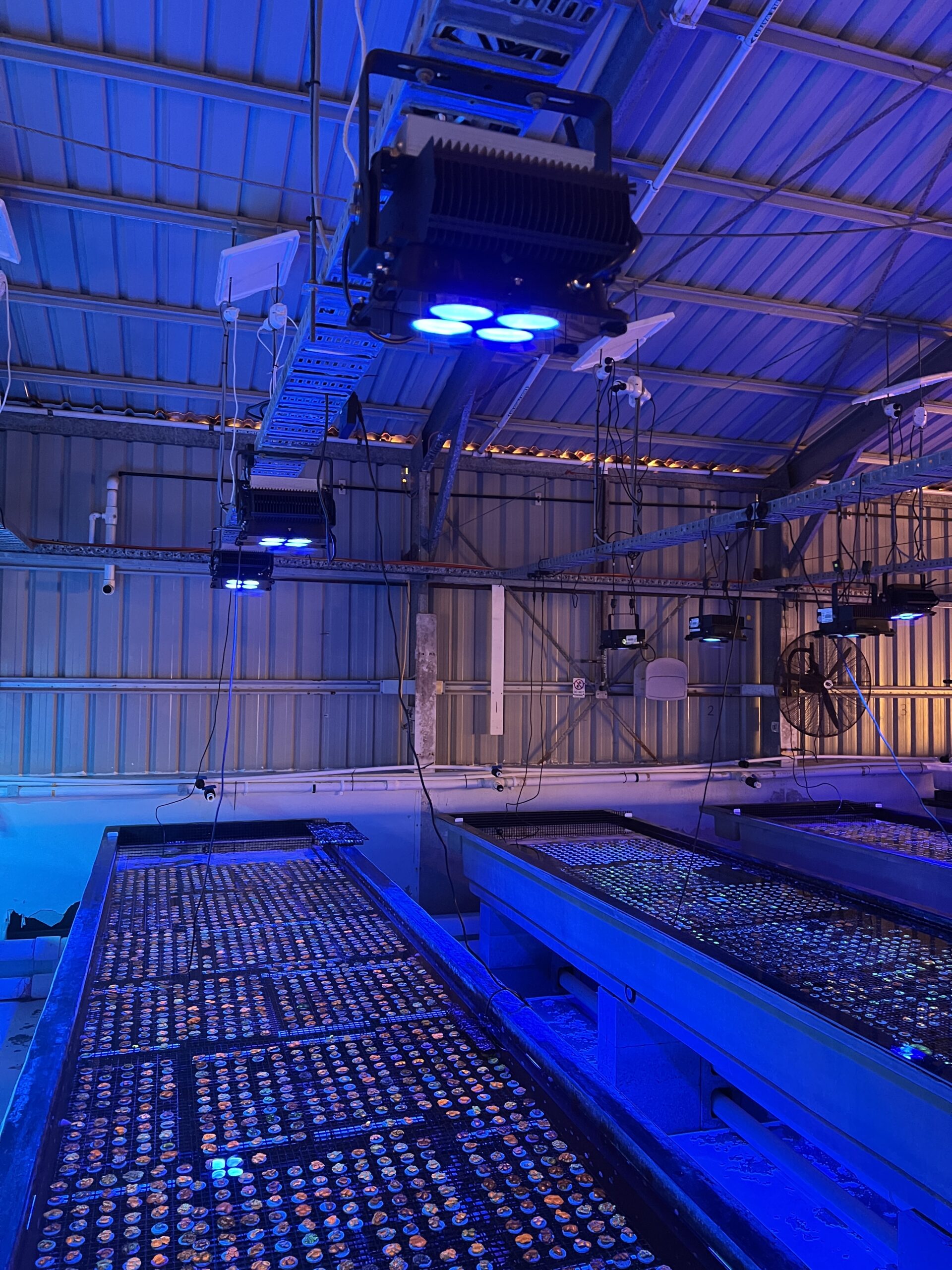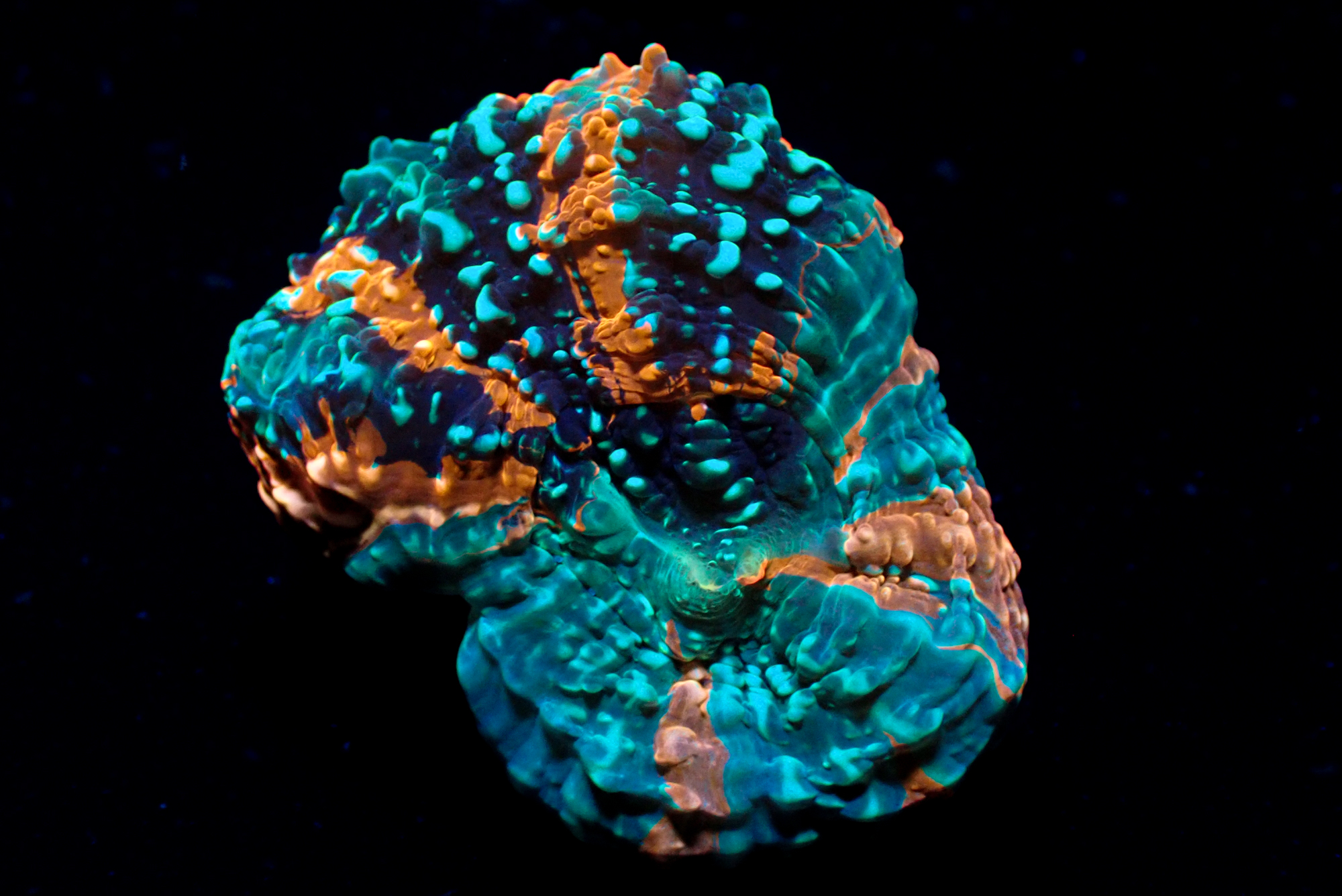 Acanthophyllia deshayesiana
Impressive milestones of Monsoon aquatics and their scientific approach:
Monsoon Aquatics is based in the Northern Territory, and it has positioned itself as a global leader in exporting sustainably sourced Australian coral and marine life.
With state-of-the-art facilities they supply retailers, wholesalers, and public aquaria worldwide.
Monsoon Aquatics exports to Europe, Asia, Africa, the Middle East and the Americas, leading the market in supplying the largest range of marine life in a single export shipment.
As trailblazers, they were the first to export Territory coral internationally in 2011, earning them the prestigious title of Australian Exporter of the Year at the 59th Australian Export Awards.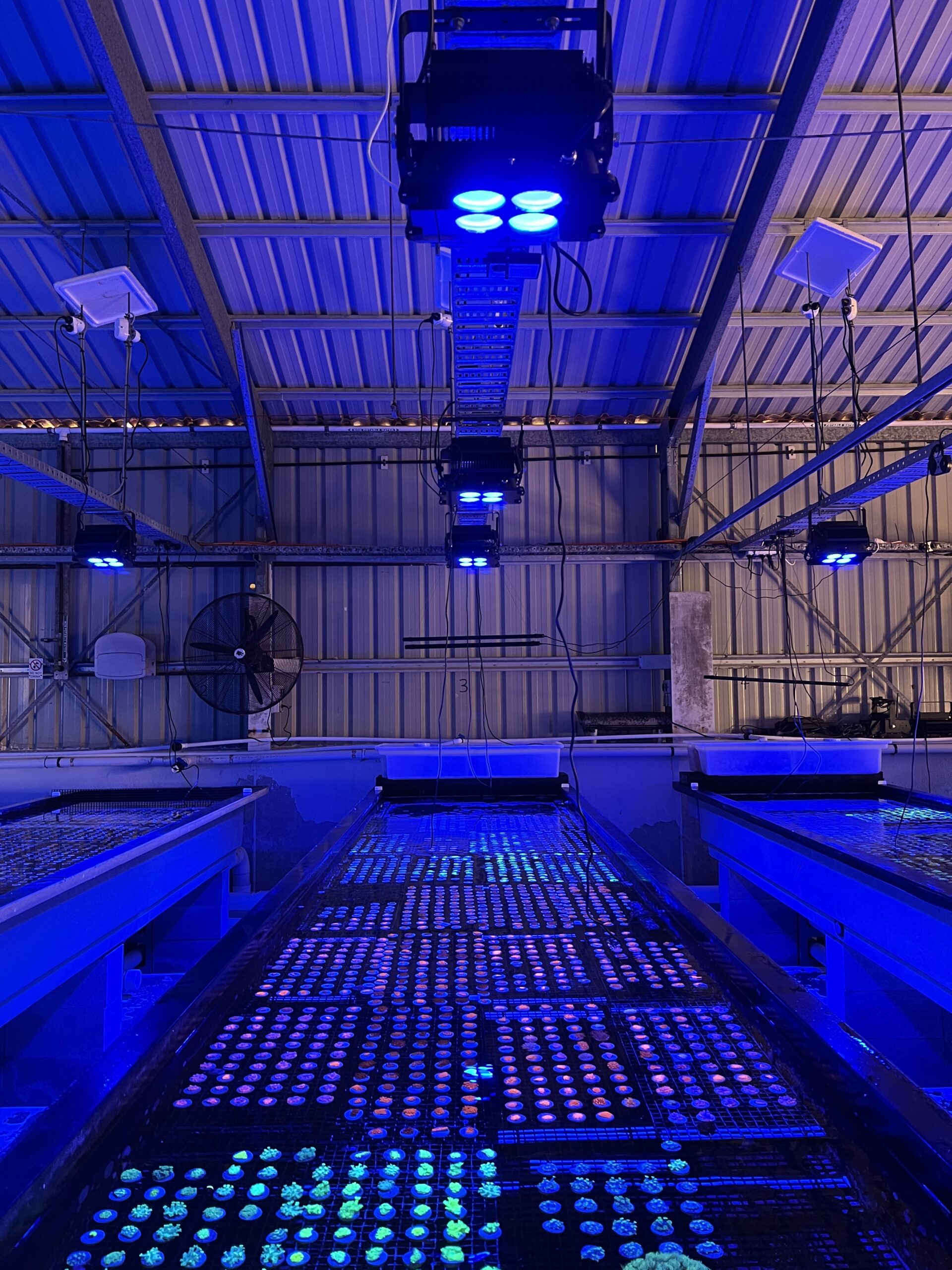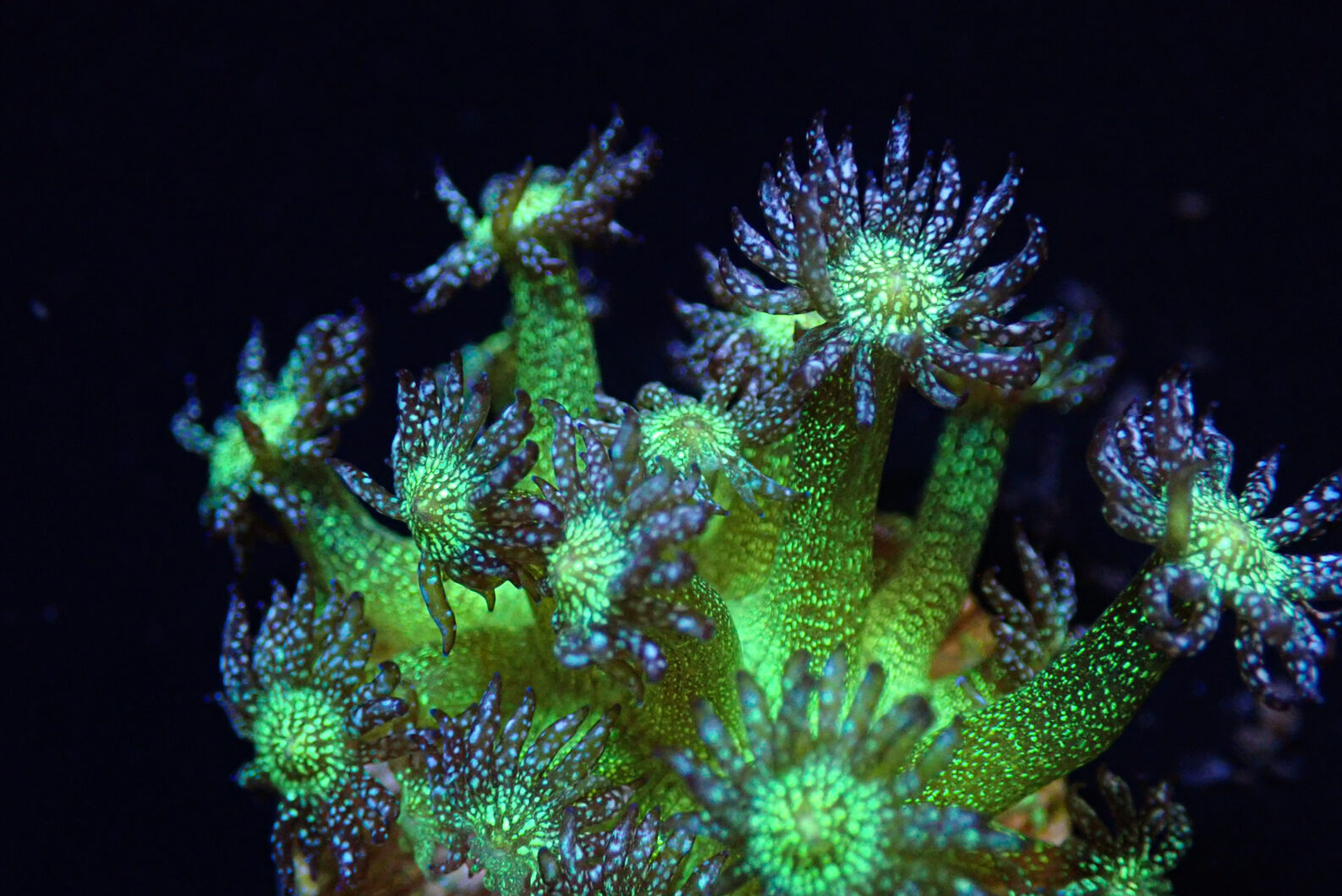 Goniopora spp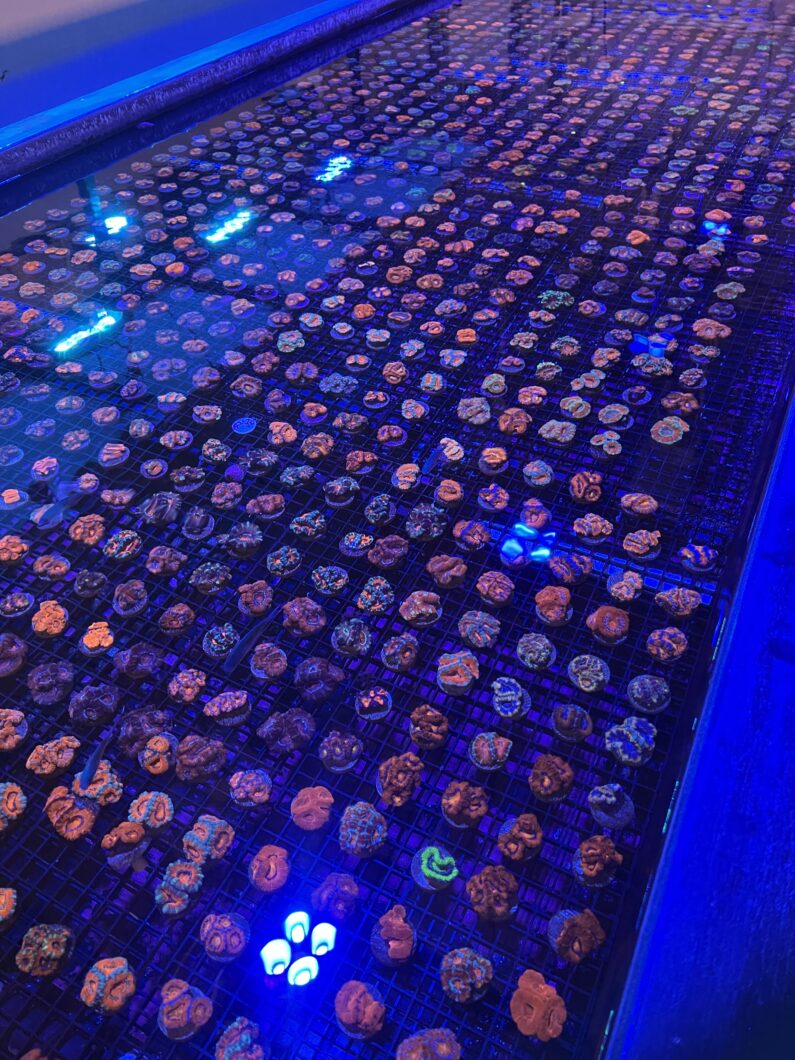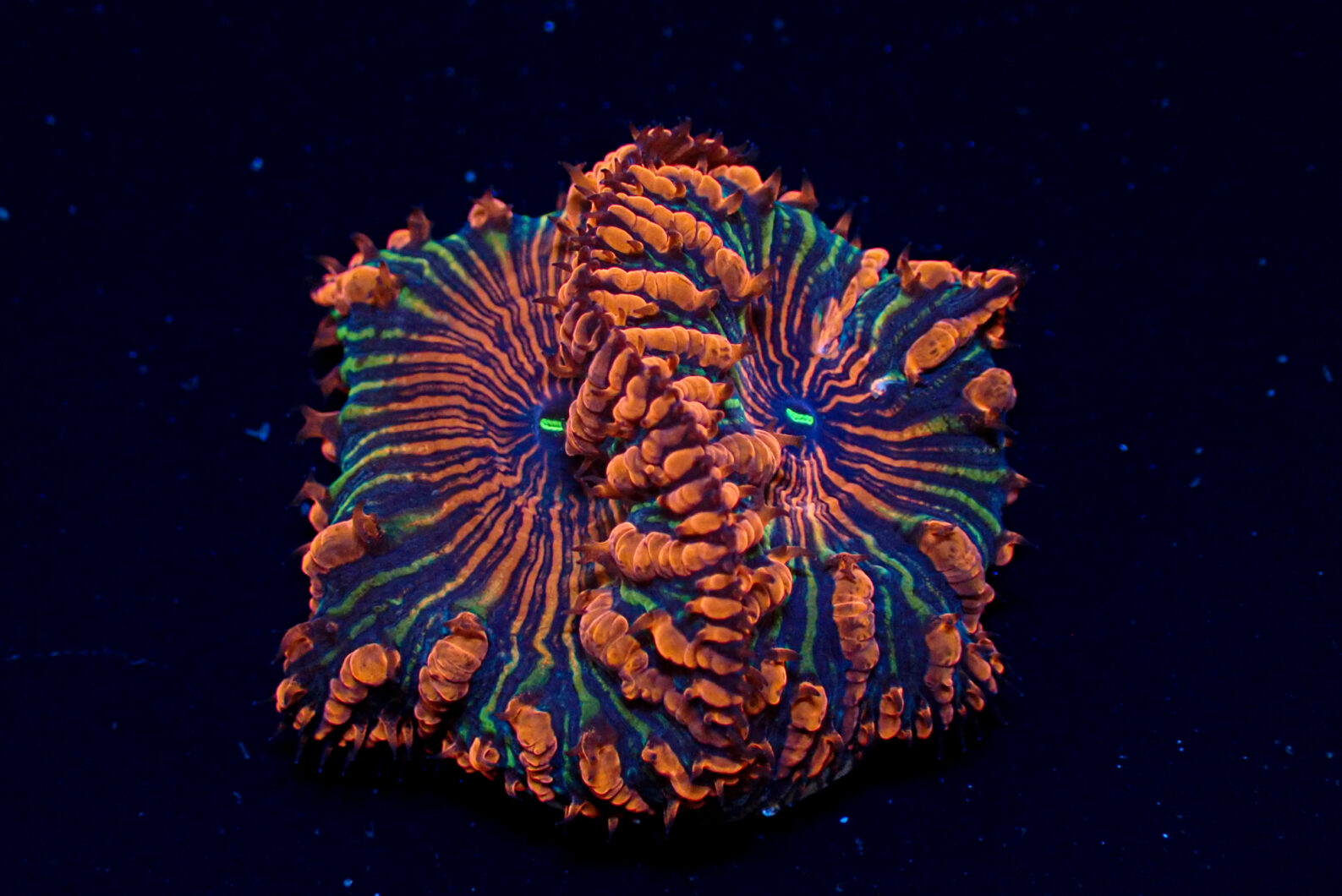 Blastomussa spp
Orphek's Dedication to Environmental Conservation:
With the motto * "Together we protect Nature's Biodiversity for generations to come," Orphek exemplifies a deep love for nature and a strong commitment to the environment.
Our product development is driven by a sincere desire to make a positive and meaningful impact on people's lives.
In line with this philosophy, Orphek takes great pride in being a trusted supplier of Monsoon Aquatics and is thrilled to contribute as a team player in preserving coral reefs for future generations.
Having successfully captured the Australian and international markets, they share our vision of promoting conservation and sustainability within the industry and beyond.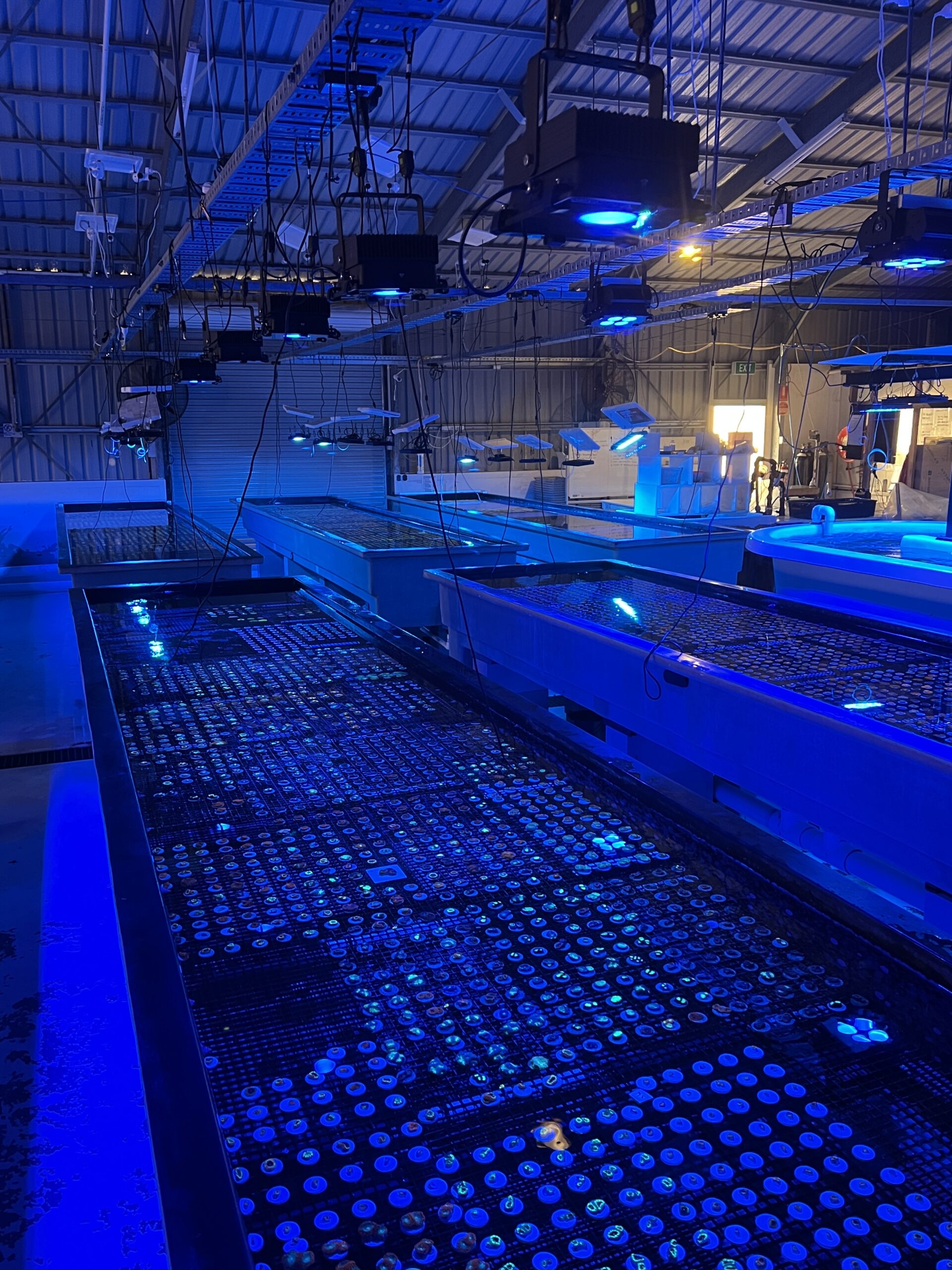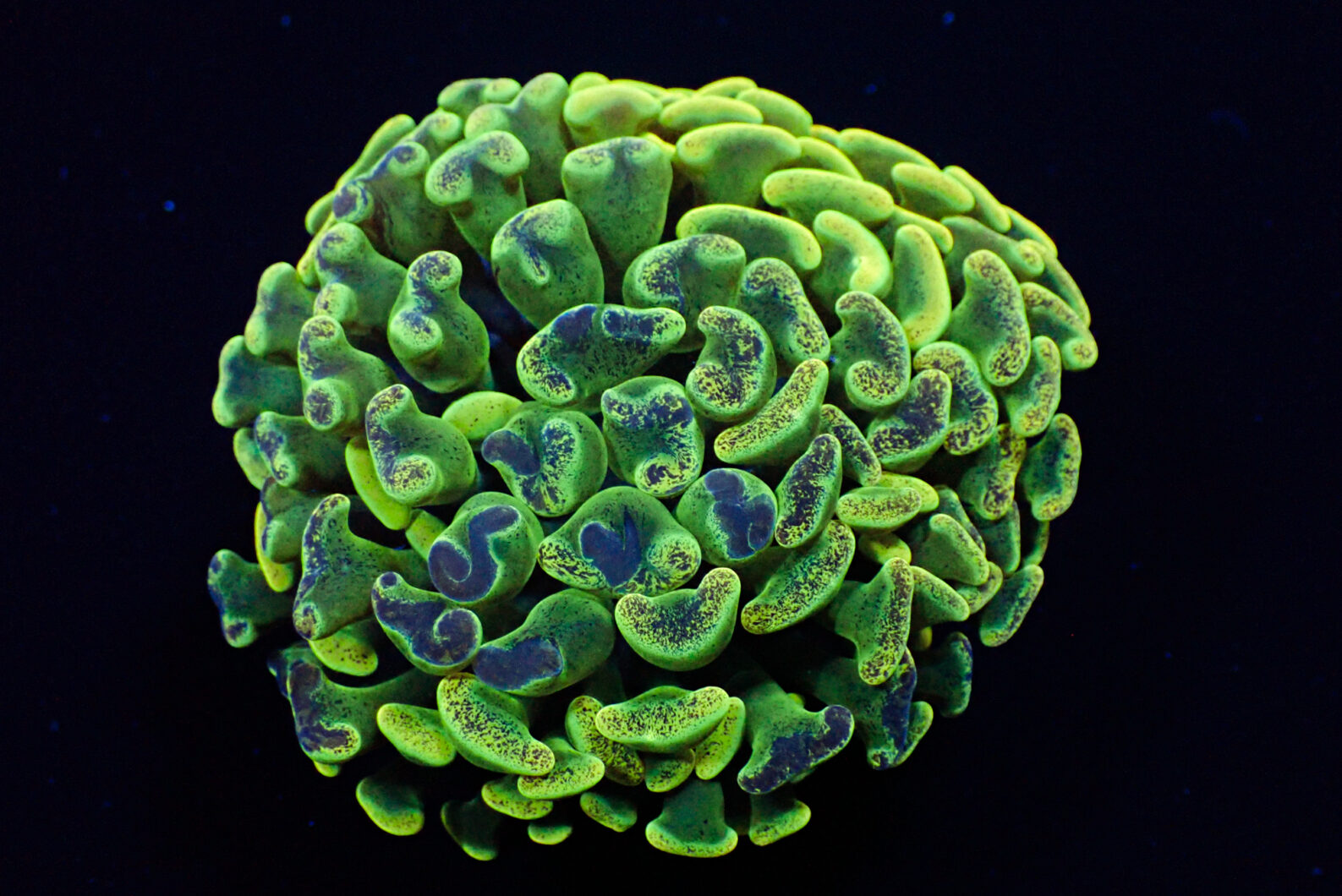 Fimbriaphyllia ancora
Orphek Amazonas 960 iCon Upgrade Project
Monsoon Aquatics has upgraded it LED lighting systems to incorporate Orphek Amazonas 960 iCon to their facilities, substituting the previous brand they had installed over their tanks.
According to Monsoon Aquatics the lights are all hung onto their system 1, which has 8 x 6m raceways and about 2500 frags are kept per raceway.
As they explained they are a facility with 4 of those systems and one more in a greenhouse setting outside using sunlight.
Obs.: Monsoon Aquatics also rely on Orphek's OR3 LED Bars - OR3 90 / 150 Blue Plus and Amazonas 80/320 with 90D reflectors, but today we are only focusing this article on the upgrade to Amazonas 960 iCon.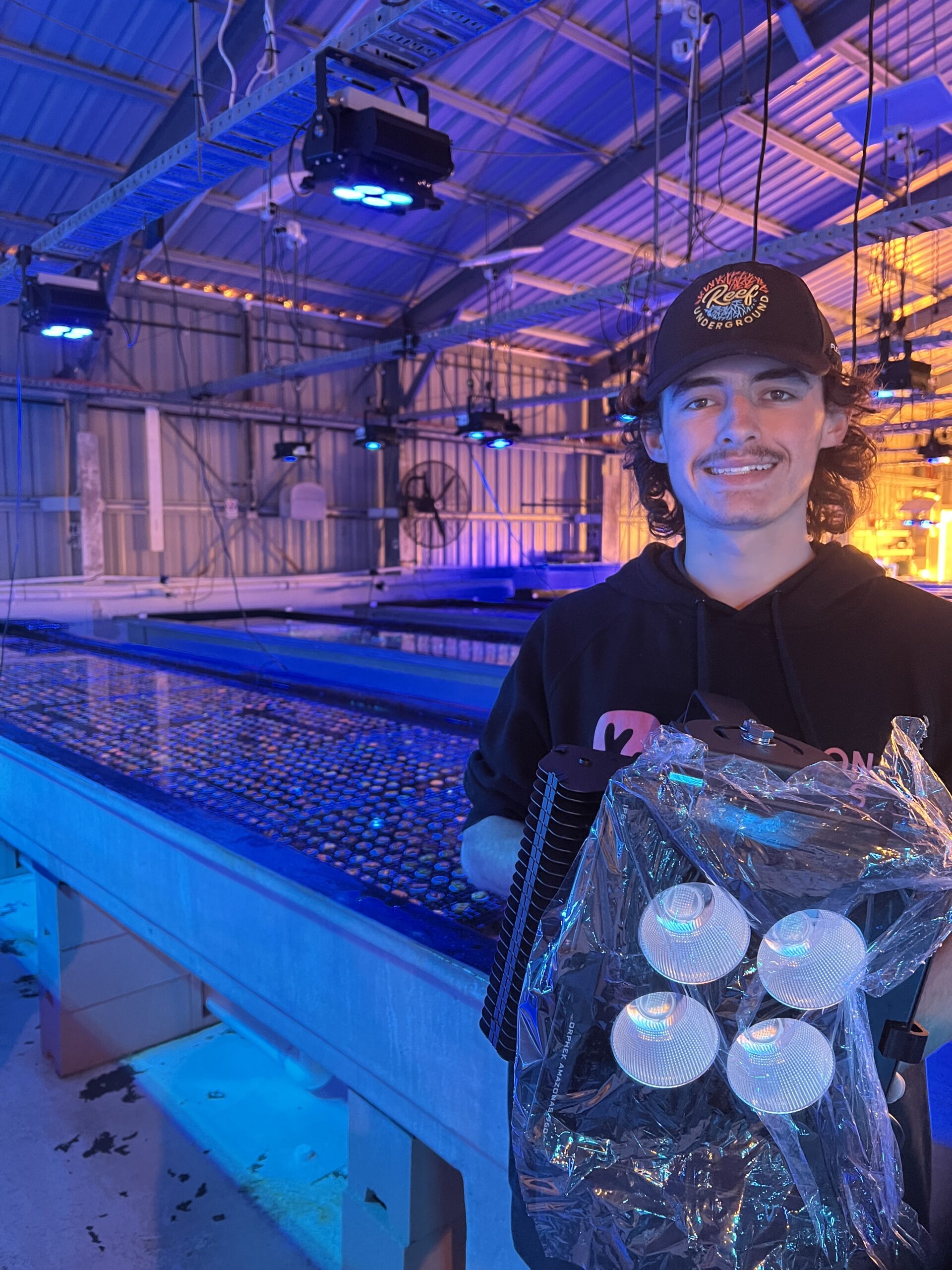 Ready to install!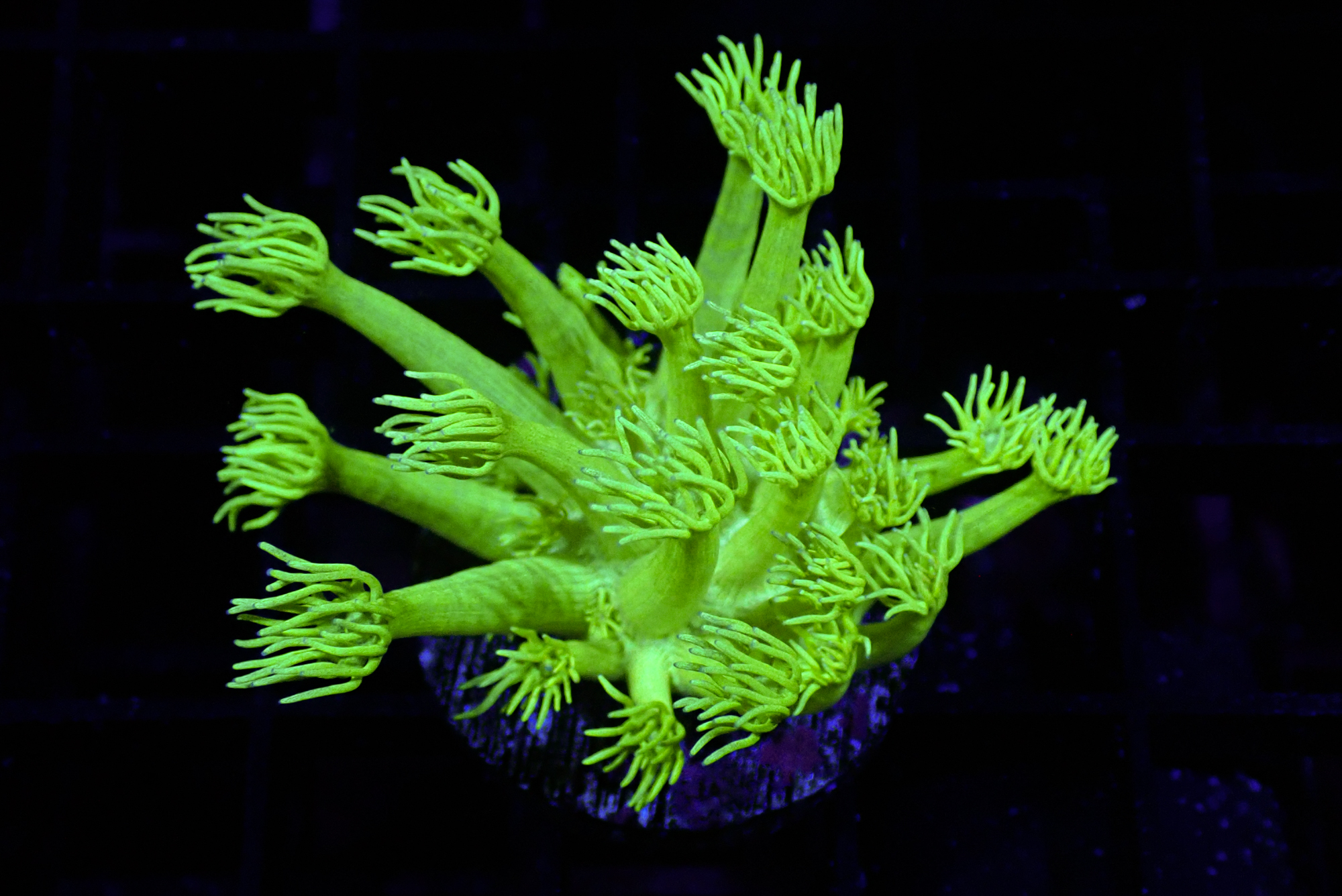 Goniopora spp
In their own words:
"As mentioned before I've used Radions in the past, but we're really thinking about using more of your lights now as we've swapped the Radions out for these and they have been working great!
No syncing issues, easily connected, no problem with water splashes, the light shimmering off the water surface looks so nice, and corals photograph very nicely too with the BLUE and BLUE XP leds.
We ended up mounting the lights on the rails directly above the raceway as well which gave us full coverage of the raceways too.
With the 960s at maximum intensity the frags are receiving about 100-130 PAR as well which is excellent!"
About the Amazonas 960iCon
Amazonas 960 iCon is the star of Orphek Amazonas series featuring: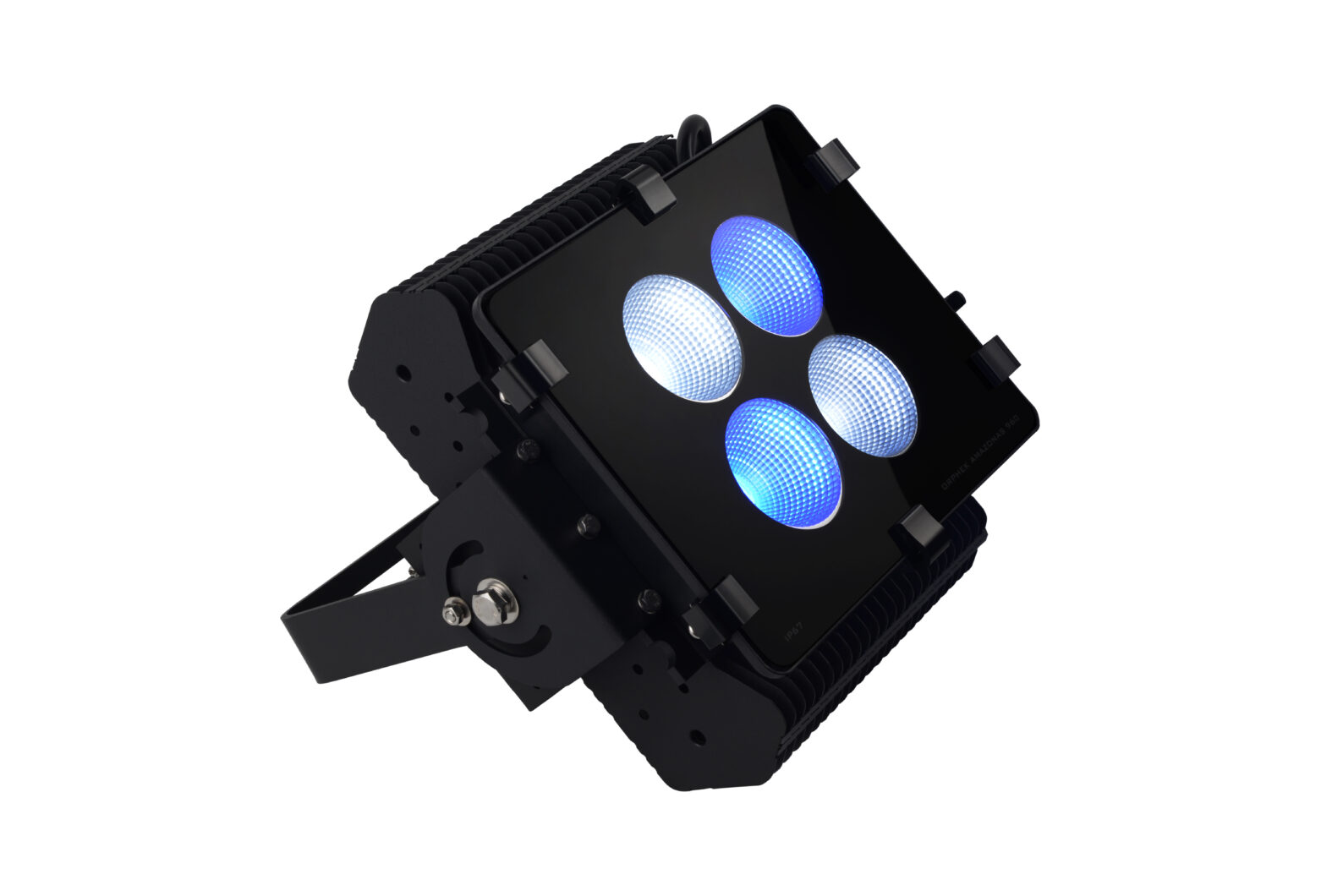 Groundbreaking technology mimicking Nature at its fullest
Most powerful 320Watt and Wide Spectrum from true UV (380nm – 700nm)
Exceptional durability IP67 certified – waterproof protection to the most extreme environments
Revolutionary Orphek matrix mix color 80W LED
Mesmerizing Sun shimmering effect
Advanced Intelligent connectivity iCon) & compatible with both IOS and Android devices
Unprecedented & unparalleled versatility fitting several applications, layouts, environments with several customization options
Incredible versatility - 4 high quality aluminum reflector cup options
Remarkable easy mounting installation with plug and with adjustable rotational metal bracket, extremely stable and reliable – You can easily install it on the ceiling, walls and other locations by adjusting the different angles (180 degrees) to meet your different needs
Click for all the information about Amazonas 960 iCon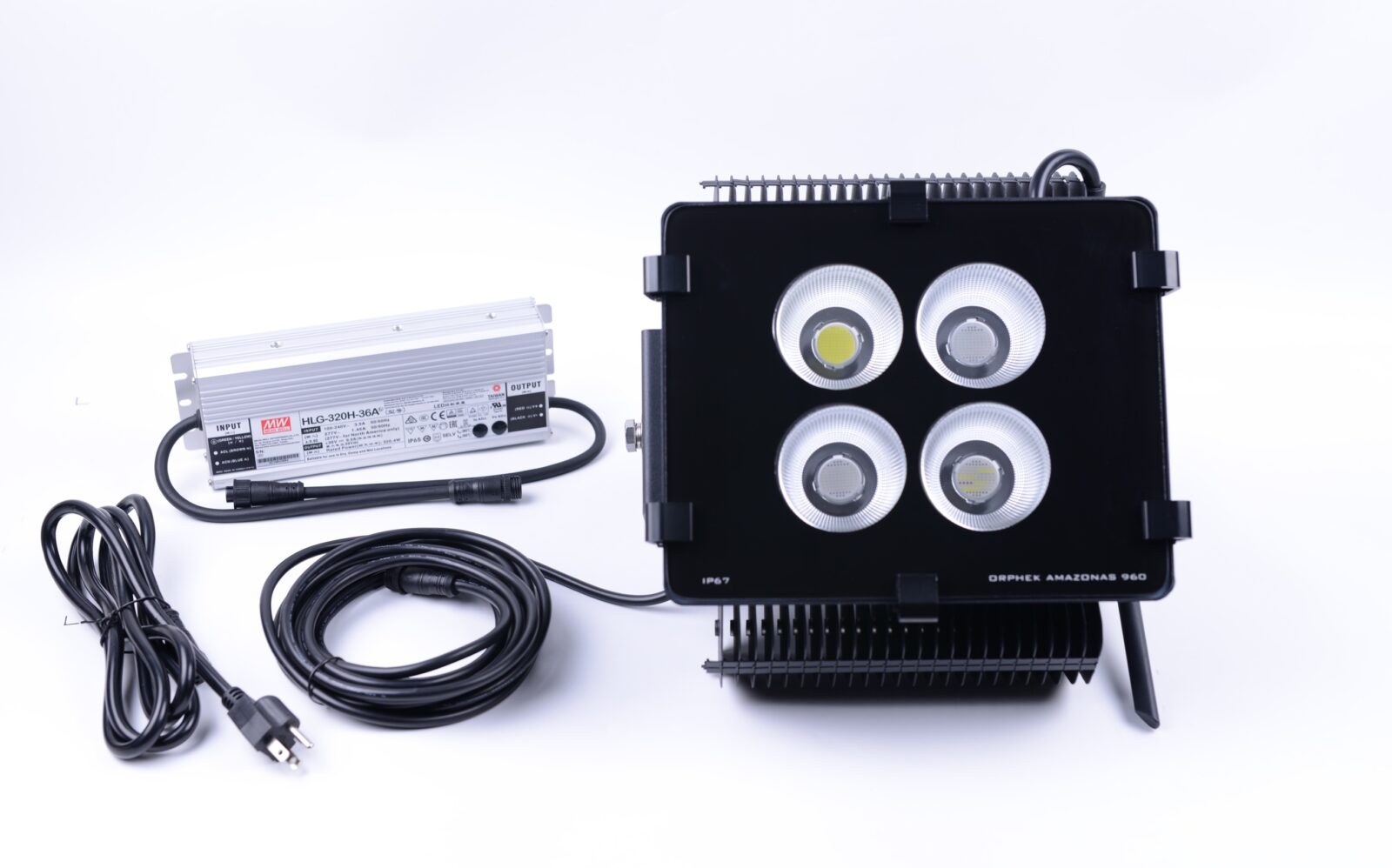 The Amazonas Series
In this line there are 4 products available: AMAZONAS 80, 320, 500 and 960 iCon.
Each product suits different sizes and depth of habitats and areas.
Orphek is more than happy to provide assistance in finding the best Amazonas LED lighting solution for you!
---
Coral farms, research centers & venues are also using these Orphek LED lighting solutions:
Atlantik iCon Series:
Orphek offers in Atlantik iCon full progressive dimming capacity in all channels. We are the first and only company in the world offering 10,000% dimming control system (0-100% and 0.001-1% for Moon Cycle)!
OR3 LED Bars:
They are slim, they are resistant, versatile and beautiful to display!
For optimal SPS/LPS coral growth, color and illumination, replacing T5/T8 lighting technology for aquariums.
More articles about Orphek & Australian coral farms, public aquarium and venues:
More articles about Orphek and Public aquariums, venues
---
Our sincere thank you note:
We would like this opportunity to thank all the team of The Monsoon Aquatics for sending all the info and photos, and most of all, for their passion and professionalism and for their serious commitment to programs of education for protection of Oceans, seas and marine species and most of all of reef coral preservation.
Orphek has also inserted material from ABC news - Monsoon Aquatics featured in an article posted Fri 12 May 2023.
*"Together we protect Nature's Biodiversity for generations to come"
(Orphek's Motto)
Loving Nature as we do and being environment sustainably conscious, Orphek only develops products with a significant positive impact in everyone's life, therefore we only offer the best environmentally friendly solutions that combine the most advanced & efficient technology and, most importantly, aiming the well-being of animals and humans all together, for now and for generations to come.